What's the use of a PS4 if you don't have a reliable, high-quality HDMI cable to connect it to your TV?
Faulty HDMI cables can produce a spotty and disfigured picture, so you must ensure you're using a high-speed and durable cable compatible with your PS4.
But what kind of HDMI cable should you use with a PS4? If you lost your PS4's original cable, can you use another HDMI cable with it instead?
What HDMI cable should you use with your PS5?
Keep reading to find out!
What HDMI Cable Comes With a PS4?
PS4 consoles come with an HDMI 2.0 cable.
Up until software update 4.0 in 2016, PS4s used to have HDMI 1.4 ports, which also allowed people to use the PS4's maximum resolution of 1080p (or Full HD) along with a refresh rate of 60Hz.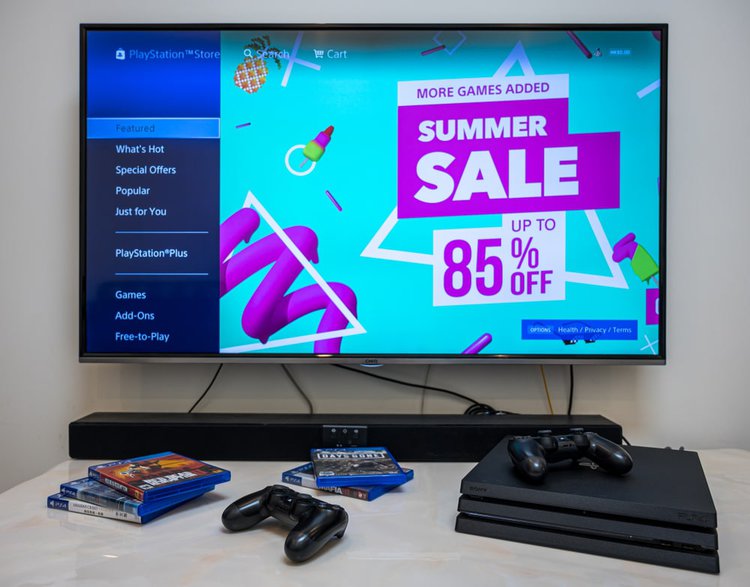 The update allowed the HDMI ports to support up to HDMI 2.0, which can play 4K video at 60Hz.
Please note that this does not mean your PS4 can output 4K videos, as it can only display a maximum resolution of 1080p (Full HD).
The updated port allows PS4 users to use HDR, or high-dynamic range. Please ensure that your TV can support HDR to use this feature.
Can You Use Any HDMI Cable for Your PS4?
Yes, you can use any compatible HDMI cable for your PS4.
All high-quality HDMI cables will work with your PS4 since they all support 1080p at 60Hz.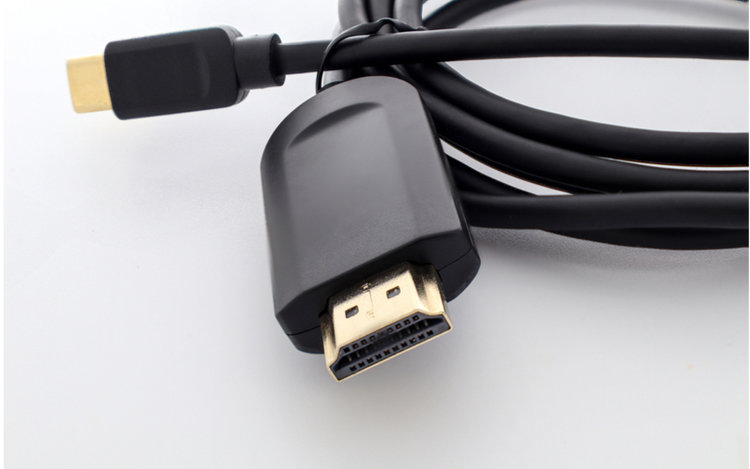 This gives you a lot of flexibility when purchasing a cable, ensuring you can buy one from a reliable brand.
Please steer clear from discount HDMI brands, as they could be faulty, quickly break, or have low bandwidth.
Remember that if you use an HDMI 1.4 cable you will be unable to use HDR on your PS4.
So, we recommend using an HDMI 2.0 to ensure you can take advantage of all of your PS4's capabilities.
What Is the Best HDMI Cable for My PS4?
A quick search will reveal hundreds of different HDMI cables, all boasting various capabilities.
You know that any HDMI cable will support your PS4's maximum resolution, but how do you know if it's good quality?
Thankfully, we've come up with our top three HDMI cables for your PS4.
Whichever HDMI cable you decide to buy, remember to ensure it's HDMI 2.0 if you plan on using it for HDR.
You should also ensure it's compatible with your monitor or TV by checking that it supports, at least, 1080p at 60Hz.
Does My HDMI Cable's Length Affect Input Lag?
Your HDMI cable's length will not affect input lag as long as it's under 50 feet long.
Studies have shown that an HDMI cable's length will not affect its input lag as long as it's no more than 49 feet (or 15 meters) long.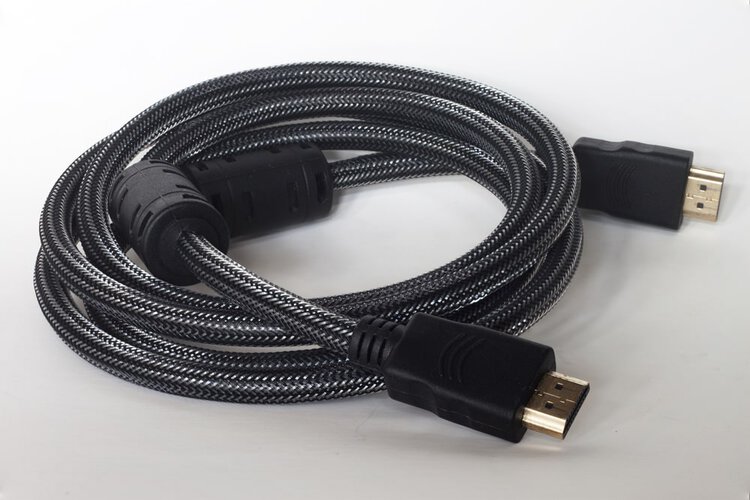 Also, there will be no discernable difference between any HDMI cable lengths that are shorter than 50 feet.
Some of the HDMI cables we've recommended have cables as long as 75 feet, though we recommend selecting a cable that's 50 feet or shorter to ensure you don't encounter any latency problems.
Does Using an HDMI Splitter Affect Input Lag?
Yes, HDMI splitters will negatively affect input lag.
You may notice an increased input lag if you use an HDMI splitter.
These devices require the signal to go through an extra "step," causing your lag to increase by a few milliseconds.
While this may not sound like a lot, it could affect your gaming experience, especially if you're playing a competitive video game, like Call of Duty, which requires a low input lag.
About the PS5 HDMI Cable
PS5 consoles come with an HDMI 2.1 cable.
PS5 consoles offer a higher picture resolution at a faster refresh rate, and they need a newer version of HDMI to match this.
So, every PS5 console comes with an HDMI 2.1 cable, which supports 4K at 120Hz.
Remember that your TV needs to support 4K at 120Hz to take full advantage of this powerful console.
HDMI 2.1 cables are the latest HDMI cables to hit the market and support up to 8K at 120Hz.
They offer amazing video quality and refresh rates previously only seen with DisplayPort cables.
Similar to PS4s, you can use any HDMI cable with your PS5 as long as it supports its maximum resolution of 4K at 120Hz.
If you're in the market for a new HDMI cable for your PS5, we suggest checking out the Amazon Basics High-Speed HDMI 2.1 Cable or the Anker Ultra High-Speed HDMI Cable , both of which support 4K at 120Hz.
Wrapping Things Up
PS4s use HDMI 2.0, which allows them to deliver a full HD image at 60Hz and even support HDR.
However, you can use an HDMI 1.4 cable with them if you're not interested in taking advantage of your PS4's capabilities.
PS5s, on the other hand, use HDMI 2.1. This means they support 4K videos at 120Hz, making for an incredible gaming experience.
Remember to only buy HDMI cables from a reputable brand, or else you may be left with an obscured image on-screen.
Avoid using HDMI splitters for your PS4 or PS5, as they may increase your input lag.
What's your experience finding the right cable for your PS4? Let us know in the comments below!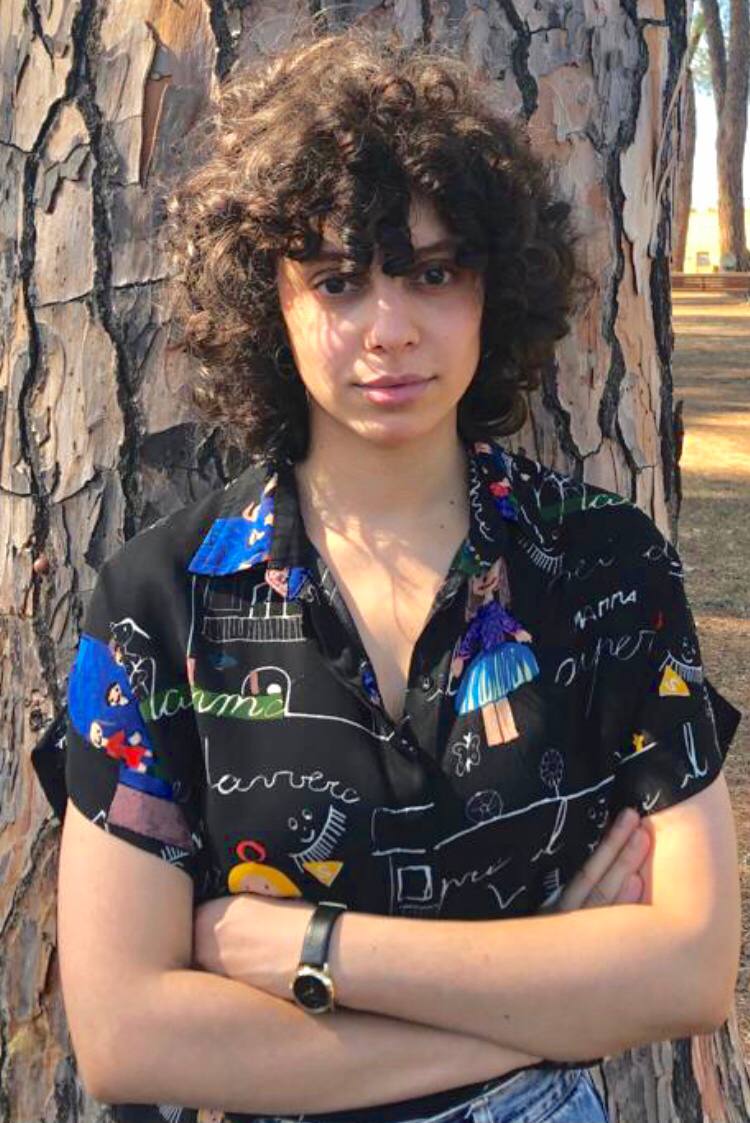 Yesenia Achlim is a technical copywriter and editor with a focus on AV equipment. She aims to break down complicated topics and make technology accessible, no matter your technical expertise. When she's not teaching you how to replace a projector lamp, you can find her reading and baking.