Painting a projector screen seems like a novel idea but it's really effective. Some paint can transform your walls into a blackboard, so using paint for this purpose is popular.
The Sherwin Williams paint is no longer recommended to use as a projector screen paint because of its new glossy formulation. However, many brands are coming out with projector screen paints, so there are other options in this article to check out!
3 OTHER RECOMMENDED OPTIONS
Advantages of using the projector screen paint
It's affordable.
It's customizable. Decide how large you want it and paint away! (Not sure how big your screen should be? here's our guide)
Images are more enhanced in comparison to a plain white wall.
In comparison to the actual projector screens that need setting up, the wall paint is simpler and more affordable. If you've painted walls before, then you know that it only takes a few steps.
All you need to worry about is finding a wall that you want to dedicate as a projector screen. You can even paint the whole wall if you want a big screen.
Because you're not limited to mounting a bulky screen on a wall, you can turn any surface into a projector screen. No drilling, no screws, and no damage to the walls; I'm sure your landlord will be glad.
Buyer's guide: What should you look for?
Before you go out and purchase any kind of paint, you'll have to know what type will be appropriate. Otherwise, you won't get the best image no matter how expensive your projector is.
1. Acrylic paint
For best results, it's suggested to use acrylic paint. You can also use latex paint but it isn't as resilient.
In comparison, acrylic paint can withstand humidity and changing temperatures. It may be more expensive, but the quality will ensure that the paint will be long-lasting.
2. Resolution
These days, the quality of videos is continuously increasing. Your projector screen paint should be able to handle the constant advancements of video qualities.
In the future, you might have better devices. To get the best results, your projector screen paint must keep up with these changing needs. Otherwise, you'll have to buy the paint again and then repaint.
3. Gain
In terms of projector screens, the gain is all about reflectivity. Higher gain means more vibrant colors.
However, the downside is that it can reflect ambient light. Seeing that reflection will make it bothersome for viewers.
To avoid this, you'll need at least 2.0 gain. But anywhere near that mark is good enough, especially because of the price constraint.
Remember a projector screen paint with good gain must do these two things:
The projector light must be reflected in the direction of the viewer.
The ambient light should be reflected away.
(Not sure to paint a white or black screen? Check this tut out: Black projector screen vs White)
4. Budget
Let's face it, the price range of paint can be a little daunting. Some are so expensive and others are incredibly cheap.
It makes you wonder if the price is reflective of the quality of the paint. Thankfully, we have a good affordable option at the end of this article.
Sherwin Williams projector screen paint
We do not recommend the Sherwin Williams ProClassic Smooth Enamel Satin Extra White, #B20 W 51. To put it simply, don't buy it if you plan to use it as a projector screen paint.
Back in the early 2000s, the Sherwin Williams projector screen paint was the best choice. It was raved about by everyone and recommended on various websites and YouTube reviews.
Unfortunately, the same people who gave amazing reviews for this brand of paint has since taken back their claims. The formulation of the paint has been changed and is now too glossy to be used as a projector screen.
But ever since this happened, many other brands have come out with their own projector screen paint options. And they're stepping up their game.
They target the consumers' needs and they do their research to make sure that their products can give the best image and resolution. So even if Sherwin Williams is no longer a good option, it paved the way for many new projector screen paints in the market today.
It might be a difficult task to check out all these brands. But we've researched for you, the full reviews are here, just take your pick!
Recommended projector screen paints
For a quick scan, the table below will give you a rundown on the main features.
Paint On Screen S1 Screen Plus
Last update on 2023-05-29 / Affiliate links / Images from Amazon Product Advertising API.
✔ 1.5 gain
✔ The silver color makes it a versatile choice.
✔ Terrific contrast
✔ Not too glossy, not too matte
✔ Supports HD
✔ Easy to apply
❌ Not too bright
Being an Ultra HD projector screen paint, expect to be wowed when it's paired with 4K and HD Projectors. Ambient light will not be reflected and there won't be any hotspots, so enjoy the images without any "glares".
Digital Image HD Screen Paint
Last update on 2023-05-29 / Affiliate links / Images from Amazon Product Advertising API.
✔ Vivid colors
✔ Can be used even with weak projectors
✔ Affordable
✔ Easy to use
✔ Low odor
✔ 50% brighter than normal white walls
❌ Quality isn't the best, but it's great for its price
First of all, I appreciate this brand because it's affordable. For schools that have a tight budget and need projector screens in all their classrooms, this brand is a perfect choice.
It's great for anyone on a budget, and there's no shame in that. For its price, you'll be surprised at how excellently this paint does its job.
Paint On Screen S1 Ultimate Contrast
Last update on 2023-05-29 / Affiliate links / Images from Amazon Product Advertising API.
✔ Nice and bright
✔ Contrast is quite good
✔ Supports HD
❌ Can be too bright at times
While the brightness can sometimes be an issue, you can easily adjust the settings so that works with the projector screen. However, with a 2.0 gain, it does meet the recommended gain.
Conclusion
Nowadays, there's no need to look for generic paint and to try to figure out if it's okay to use it as a projector screen paint or not. It's easy to find paints that are specifically made to be projector screen paint.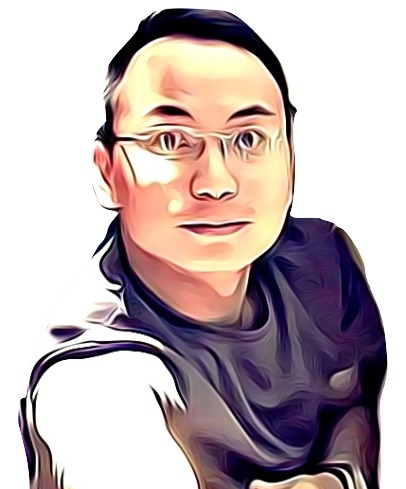 Vance is a dad, former software engineer, and tech lover. Knowing how a computer works becomes handy when he builds Pointer Clicker. His quest is to make tech more accessible for non-techie users. When not working with his team, you can find him caring for his son and gaming.