What To Know
Samsung TV USB ports can be used for viewing external media, powering devices, or performing firmware updates; they typically deliver up to 0.5-0.9A at 5V.
The USB ports on Samsung TVs support a wide range of video codecs and resolutions, ensuring compatibility with most media files.
To use a Samsung TV USB port, simply plug in the device; to safely disconnect the USB device after use: Navigate to Source > USB Device > Tools > Disconnect USB Device.
In this article, we'll unlock the full potential of your Samsung TV's USB port, from powering gadgets to playing your favorite videos, without the tech-speak confusion.
What are the USB Ports on Your Samsung TV for?
Samsung TVs have had USB ports since circa 2005. The ports are usually found on the TV's side or rear.
The USB ports on your Samsung TV help view files on an external device, like a thumb drive, or transfer files between the two.
And because USB ports output energy, use them to power a streaming stick (Fire Stick, Chromecast, etc.) or even the lights that help illuminate the TV's background.
You can also use the port to charge your smartphone and other devices. However, most people usually don't think of charging their phones through a TV.
You could also plug peripheral devices like a mouse or keyboard into the port. But very few people use the port that way.
You may also use your Samsung TV's USB port for firmware updates.
Simply put, download the software file on your computer, transfer it to a USB stick, and plug the flash drive into your TV's USB port to process the download file.
Do Samsung TVs Have USB-C Ports?
Most Samsung TVs don't have USB-C ports because TVs, in general, don't require the speed or power delivery computers and external monitors need. Not to mention, the lack of USB-C ports on a TV help reduce costs.
And because people usually do not access their TV's USB ports as often as they do on their other devices, the possibility of a USB C port being used in a Samsung or any other TV brand is distant.
What Video Formats Does Your Samsung TV's USB Port Supports?
Samsung supports all popular video formats through their SUHD (super ultra-high definition) and QLED TV's USB ports.
Those formats are
File Format
Video Codecs
Resolution
Frame rate (fps)
Bitrate (Mbps)
Audio Codecs
.avi, .mkv, .asf, .wmv, .mp4, .mov, .3gp, .vro, .mpg, .mpeg, .ts, .tp, .trp, .flv, .vob, .svi, .m2ts, .mts, .divx
H.264 BP/MP/HP
4096×2160
4096 x 2160: 30 fps

3840 x 2160: 60 fps

60
Dolby Digital, LPCM, ADPCM (IMA, MS), AAC, HE-AAC, WMA, Dolby Digital Plus, MPED(MP3), DTS (Core, LBR, HD_MA, HD_HRA),

G.711(A-Law, µ-Law)

HEVC (H.265 – Main, Main 10)
60
80
Motion JPEG
3840 x 2160
80
MVC
1920 x 1080
20
DivX 3.11/4/5/6
MPEG4 SP/ASP
Window Media Video v9 (VC1)
MPEG2
MPEG1
Microsoft MPEG-4 v1,v2,v3
30
Window Media Video v7 (WMV1), v8 (WMV2)
H.263 Sorrenson
VP6
.webm
VP8
60
Vorbis
VP9 (Up to profile 2)
4096 x 2160
40
.rmvb
RV8/9/10 (RV30/40)
1920 x 1080
20
Real Audio 6
If your Samsung TV is not a QLED or SUHD, it may not support all the above formats. Check the TV's user manual to learn more about the A/V formats the device supports.
Samsung TV USB Port Power Output
USB ports function the same irrespective of the devices they are instituted into. Their power delivery ratings, therefore, will be identical to the amount of power they generate on a computer or some other device.
There are different USB port types (USB A, micro-USB, USB-C, etc.), and the exact power delivery could vary accordingly.
Micro-USB ports don't output power, and USB C ports are not commonplace on Samsung TVs yet. Therefore, let's consider the power output of the USB-A port only.
The USB-A port is designed to offer up to 500 mA (milliamps) or 0.5 amps of power at five volts. The ampere rating could go up to 0.9. Therefore, the total maximum power output is 4.5 watts (voltage x amperage).
Your Samsung TV USB port outputs very similar power. The exact energy output will be mentioned on the label next to the USB port.
Some USB ports on your Samsung TV may not or could be configured not to supply power.
How to Use Samsung TV USB Port?
There are no special techniques or instructions to follow to use your Samsung TV USB port. It's plug-and-play, like how USB ports usually are.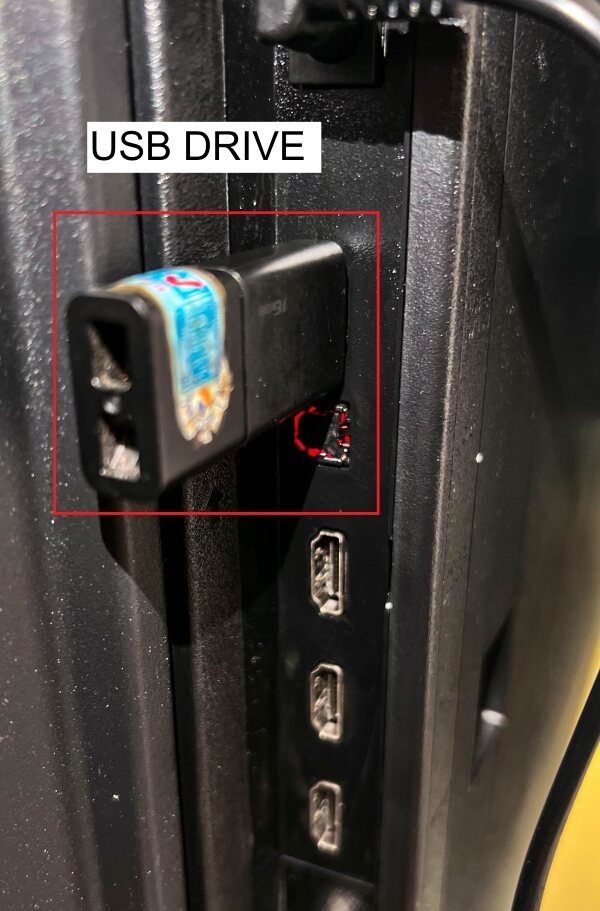 The use case, however, would vary depending on what plugs into the port.
For example, if you plug in a USB flash drive, a message box will pop up on your TV screen, presenting the content stored on the device.
To remove the storage device, do not just pull it out, as that could corrupt the data on the USB device.
Instead, head to Settings on your TV or press the Sources key on your remote. On the Sources page, navigate to and select USB Device.
Choose Tools and then choose Disconnect USB Device to soft-eject the USB device. You may then manually remove the USB drive.
You may also turn off the TV, unplug it, and remove the USB drive.
Although not the most optimal method, it's still much better than taking the USB device out without completing the software-level prerequisites.
How to Turn Off Samsung TV USB Port?
Here are the steps to turn off the USB port or not activate the message that pops up as soon as you insert a flash drive into the TV:
Step 1: Head to Source on your TV. Your Samsung TV remote could have a button to access the setting directly. Or you may spring up the option by inserting a USB device into your TV while it's on.
Step 2: Under Source, navigate to External Source and then USB Pop-Up Screen.
Step 3: Set USB Pop-up Screen to Disable.
This way, your TV will not voluntarily ask how you'd like to view or use the files on your USB device. The USB port, however, will continue to output power.
FAQs
How Many Ports Does My Samsung TV Have?
The number of ports on your Samsung TV varies with the model. Expect at least a USB port or two, even on the most entry-level TV.
Check the back of your TV to confirm the number of ports. The TV's user manual or official product listing online should also divulge that information.
Can You Repair/Replace Samsung TV USB Port?
Yes, you can repair or replace the USB port on your Samsung TV. However, the likelihood of the port going bad is minimal.
USB ports are usually resilient, and their functionality isn't impacted by regular use.
But irresponsible or rough handling of the ports could cause the inner plastic to break and expose the pins, rendering the port non-functional. In such cases, a repair becomes mandatory.
However, the restoration work is technical and will need professional intervention. The back case, for instance, will have to be removed and the main board would require unscrewing and so on.
To know all the steps and how it's done overall, watch this video:
HOW TO FIX USB NOT WORKING ON TV || SAMSUNG TV USB JACK REPAIR
Can You Use Any USB Cable with Your Samsung TV?
Since USB cables are standard across the board, you may use any USB cable with a connector that fits into your TV's USB port.
Your Samsung TV will usually not have a USB cable bundled in its box. If the external device you are plugging into the TV's USB port has a USB cable of its own, use that cable.
Else, you can always use a good-quality, third-party USB cord, such as this UGREEN USB to USB Cable .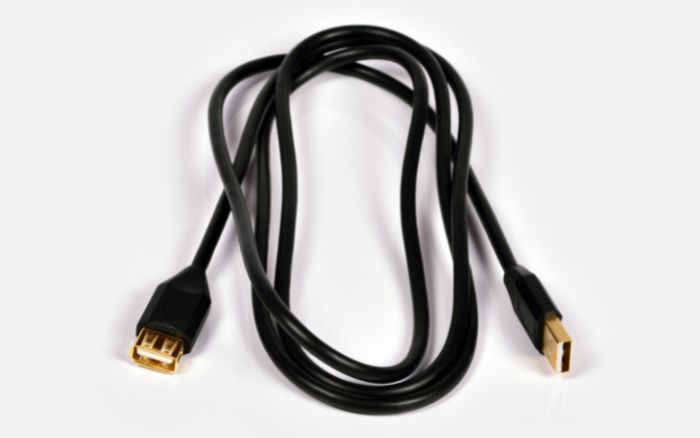 Will the USB Port Remain Powered When My Samsung TV is Off?
No, your Samsung TV's USB port will stop outputting power once the TV is turned off.
Some residual energy could pass through if the TV is plugged in. But that power supply should be negligible and short-lived.
The power definitely won't be sufficient to turn on the LED backlights. In some instances, however, the USB power could light up the mini LED bulbs.
Conclusion
Your Samsung TV's USB ports do more than deliver power to a device. It also helps connect computer peripherals to your TV.
If you're worried whether the USB port on your Samsung TV will be powerful enough to support a streaming device, do not be.
The USB port's power delivery is the same across all Samsung TVs and should power any streaming stick you use.
Hopefully, the power delivery numbers mentioned above give an idea. If not, you can always check the USB port power details of your Samsung TV.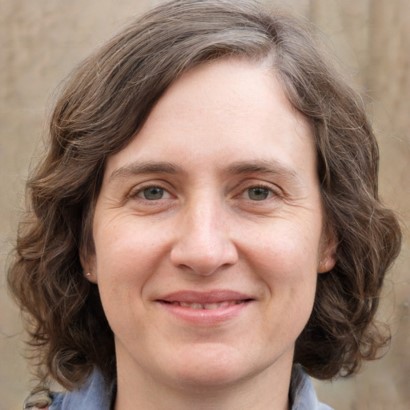 Catherine Tramell has been covering technology as a freelance writer for over a decade. She has been writing for Pointer Clicker for over a year, further expanding her expertise as a tech columnist. Catherine likes spending time with her family and friends and her pastimes are reading books and news articles.