Technology is changing fast. And, with the masses heading away from cable boxes and satellite dishes, more people prefer modern movie viewing experiences, like projectors. If that's the case, how does one watch TV on a projector without a cable box?
Projectors are becoming more common as cable boxes become less common. But does that mean we can watch TV on our projector?
Today, we'll discuss several options for watching TV on our projector without a cable box and show you how you can do it yourself, step by step. However, there's more than one way to do so.
How to Watch TV on a Projector Without a Cable Box?
If you have a cable box provided by your cable company, the easiest thing is to purchase an HDMI cable that connects the cable box to the projector.
However, since many people are getting rid of their cable company as a whole, can we still watch TV on a projector without a cable box?
The simple answer is yes. But it's slightly more complex than that.
So, let's look at the different ways you can watch TV on a projector without that bulky cable box.
Items You'll Need
You're going to need several things upfront if you want to watch TV on a projector without a cable box. However, as you read the list below, understand that you do not need all the things on this list.
Some of the items we'll mention you might already have. If that's the case, there's no need to purchase it.
Let's read on and see if you already have these items or if you need to invest in something new.
Wi-fi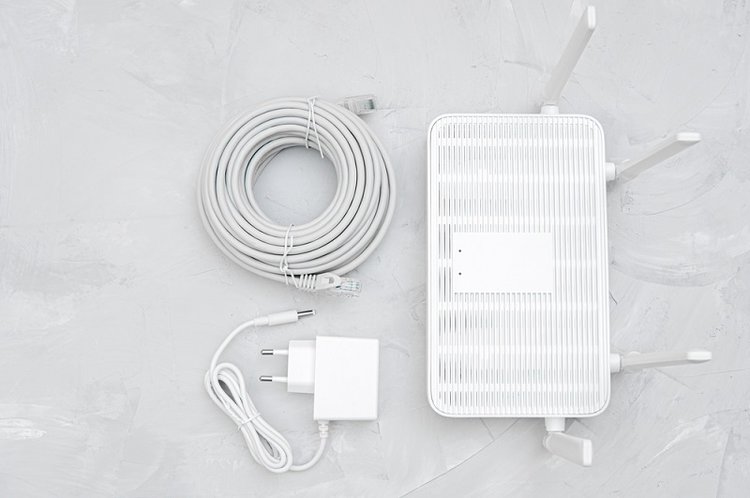 Wi-fi seems like a given. However, not all wifi is created equal. If you're interested in watching TV on a projector, you must have a wifi connection.
Having a wifi connection is important. Since we don't have a cable box, we are going to use internet streaming services.
Having high-speed wifi is best. We recommend 25 megabytes (MB) or higher. If your internet provider has options for 50 MB, it might be beneficial to pay for the extra speed.
Another option is to connect your projector to the ethernet cable. It creates a very stable internet connection. But, if you're not in the mood for all the wires, wifi is the best route to take.
Smartphone
A smartphone is one component of the equation.
Many smartphones, like iPhones and Android, allow you to stream from the phone itself. Therefore having a smartphone handy is always a plus.
A smartphone allows you to mirror your phone onto the projector. You can also use your phone as a control once it's connected.
Keep your smartphone handy because we'll have to elaborate on this in a later section.
HDMI Cable
An HDMI cable allows you to connect your computer, laptop, TV, and smartphone to your projector.
Therefore the HDMI cable is vital to our operation. Some adapters are specific to your phone. For example, you can purchase the Lightning to HDMI adapter for an iPhone.
Regardless, we will need an HDMI cable to connect your projector and use it without a cable box.
Laptop
A laptop is essential because you can use it instead of a smartphone if you don't have one.
A laptop already connects to the internet that provides a vast amount of streaming services, even if your phone might not have such streaming services.
TV
Most smart TVs nowadays now stream Hulu, Netflix, Amazon Prime, and many other services.
A TV can work if you don't have a cable box because we can connect our TV to the projector and stream any movie or show we want.
Streaming Devices
As you can see, you don't need to purchase a new TV or smartphone if you already have one. As long as you have an HDMI cable and a TV, smartphone, or laptop, we can continue.
Now let's move onto streaming services that allow you to watch TV without a cable box.
Google Chromecast

A Google Chromecast is a small device that plugs into your projector.
The Chromecast allows you to stream content from either your tablet or phone.
If used with your phone, your phone becomes a remote that helps you browse for shows.
Once you find the movie you wish to view, you can hit play on your phone, and it will play on your projector.
However, you need an HDMI connection on your projector for the Chromecast to work correctly.
A Roku or Roku Streaming Stick
A Roku is similar to Google Chromecast. But it belongs to the Roku brand. The Roku stick plugs directly into the HDMI port of the projector and will install any streaming apps you have subscriptions to. Roku also makes a TV version.
Sling TV
Sling TV is an app you can download on your Roku or other streaming devices that allows you to watch regular programmed TV. Sling TV is cable TV without the cable box.
How To Connect to Your Projector
Now we'll show you how to plug the items we talked about so you can watch TV on your projector without a cable box. But if you're interested in viewing a video version of this, check out this YouTube video.
FAST AND EZ HOW TO TURN YOUR PROJECTOR INTO A SMART TV
Get your streaming device of choice, whether that's your Google Chromecast, or Roku Stick, or any of the hundreds of other options we didn't mention.
Plug it into your projector's HDMI port.
If need be, plug your streaming stick into an electrical socket.
Grab your computer of choice, whether that's your iPhone, Android, tablet, or even a smart TV, and open any app you wish to view. If you're interested in TV programming, open the Sling app. But, if you want movies specifically, head to Netflix.
If you're using your phone or tablet, click on the square TV on the right corner of your phone/tablet.
It will ask you which device you want to stream with. Pick Chromecast or your appropriate device.
Hit play on your show. That's it.
You Did It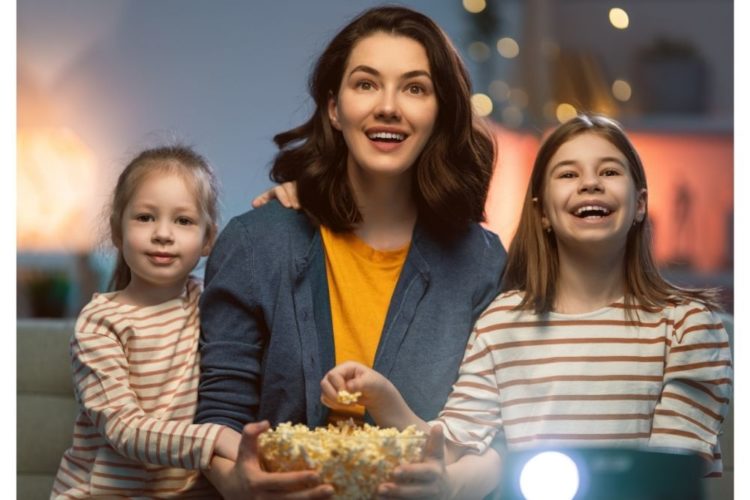 Although there are countless options, from streaming sticks to dongles, apps, phones, and tablets we can talk about, the process remains the same.
Watching TV on a projector without a cable box is as easy as having wifi, connecting your favorite streaming product via HDMI to your projector, and hitting play.
Now let's get rid of that bulky cable box and start streaming on our projector.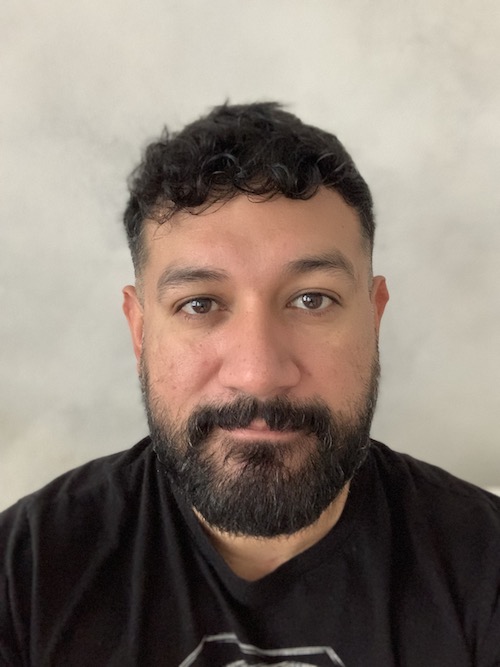 James Quintanilla is a technical copywriter. Although his experience allows him to write on many topics, he loves to focus on tech and travel. As a freelancer, James has worked on projects with Pointer Clicker, Lonely Planet, and the Travel Channel. When he's not writing or planning his next adventure, he's watching a scary movie.