Sceptre TVs offer a clear, high-resolution picture at a reasonable price point. Roku sticks are small enough to fit in your pocket and can even be used when traveling!
Combine these two great pieces of technology, and you're ready to watch all your favourite streaming platforms with the click of a button!
But does Roku even work with Sceptre TVs?
How can you connect your Roku to a Sceptre TV?
Why isn't your Roku connecting to your TV?
Keep reading to find out!
Does Roku Work with Sceptre TVs?
Yes, Roku works with Sceptre TVs,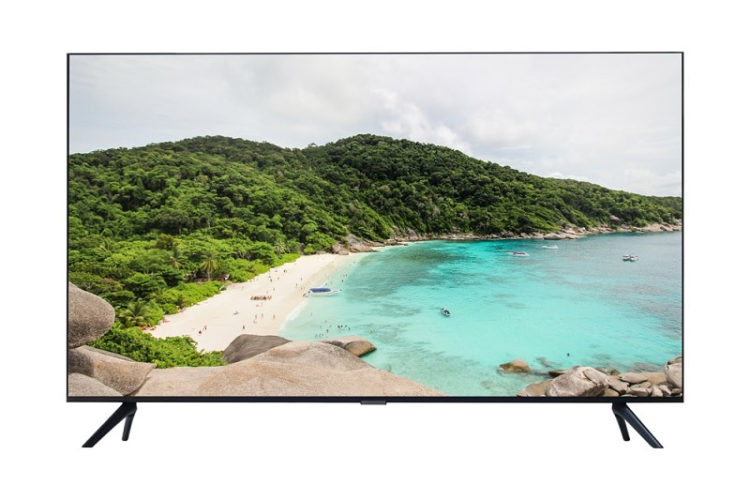 Don't worry. Your Roku will work seamlessly with your Sceptre TV!
In fact, Rokus will work with any TV that has an HDMI port. Even if your TV is a few years old and isn't a smart TV, it will still support a Roku device as long as its HDMI port is working correctly.
How Do I Connect My Roku to a Sceptre TV?
Connecting your Roku device to a Sceptre TV couldn't be easier!
You can connect your Roku to a Sceptre TV using its HDMI port, found on the back of your unit.
Plug your Roku into the HDMI port, and ensure it's firmly placed. Take note of which HDMI port (HDMI 1, HDMI 2, etc.) it's plugged into, so you know which input to set your TV to.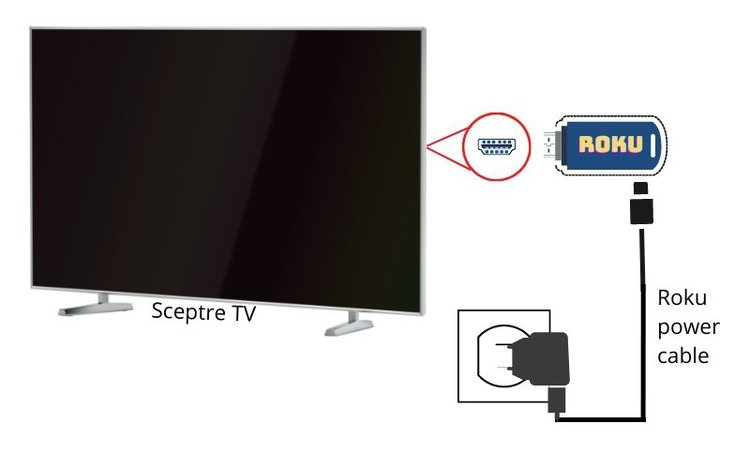 If your TV is hanging from the wall, it may be difficult to access the HDMI port. Luckily, there's a solution. Purchase an HDMI cable extender and plug one end into your TV and your Roku to the other end.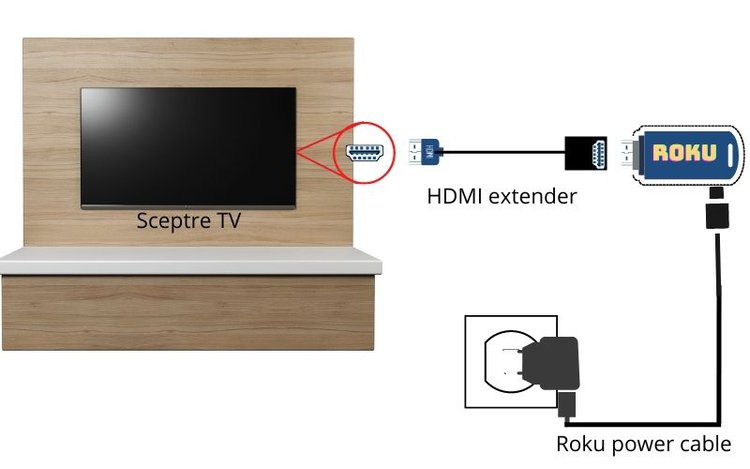 If you don't already have an HDMI extender, check out the UGREEN HDMI Extension Cable 4K available on Amazon.
Once your Roku is plugged in, use your remote to change your TV's input to the correct channel. Your screen will continue to remain black during this process, so don't panic!
Now you can plug your Roku into a power source using its power cable. Plug the power cable into your Roku device, then plug it into a wall outlet. While it is possible to power your Roku device by plugging it into your TV's USB port, it's recommended to plug it into a wall outlet as it's a more secure power source.
Once your Roku is plugged into a power source, you'll see the Roku logo appear on the screen.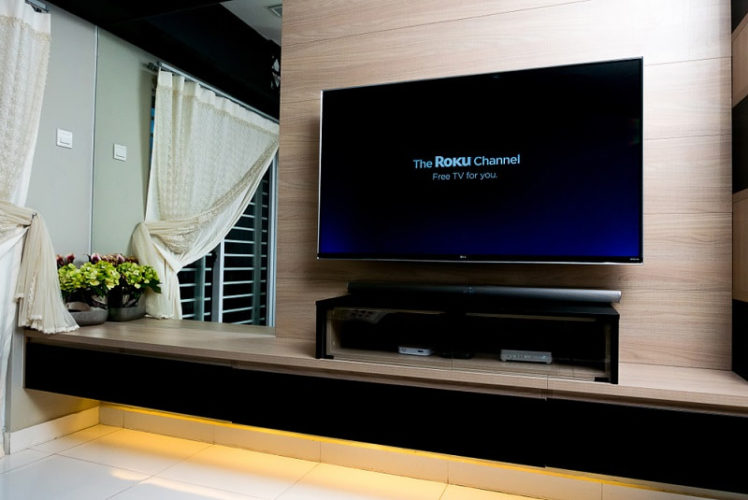 Ensure your Roku remote has new batteries and look for the green, flashing pairing light. If your Roku remote does not connect automatically, press the pairing button found next to the battery mount for about five seconds.
Now you're ready to set up your Roku!
Choose your desired language and connect your Roku to a Wi-Fi network. Try connecting it to your mobile hotspot if your Wi-Fi is slow.
Set up your display following the on-screen instructions and login into or set up your Roku account. Be aware that all passwords you enter are case sensitive, so remember to use the caps lock button if needed.
Follow any additional on-screen instructions, and you're all set to start streaming!
If you're a visual learner, watch the video below demonstrating how to set up a Roku device. These instructions will guide you whenever setting up a Roku on any TV, regardless of its make and model.
How to set up the Roku Streaming Stick+ | Model 3810 | 2019
Why is My TV Not Connecting to Roku?
There may be a few reasons why your Roku device isn't connecting to your TV.
Your Roku device not connecting to your TV may be discouraging, but there's usually a simple solution. Follow our troubleshooting suggestions below to get back to binge-watching in no time!
Check Your Cables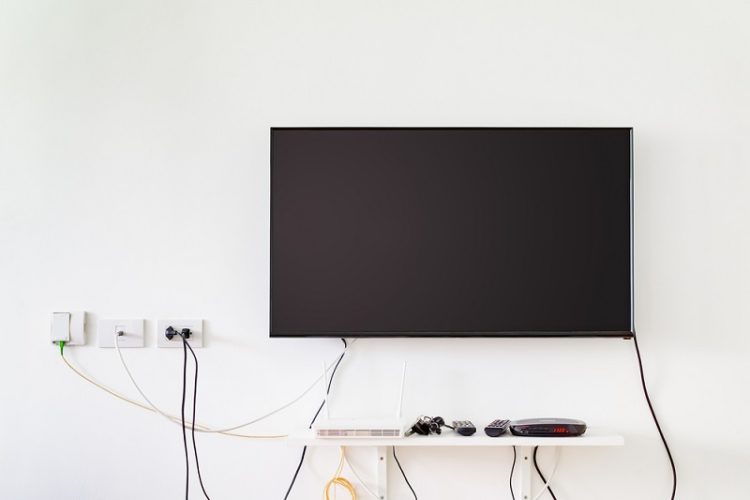 Ensure that all cables are securely attached to their correct ports. Check that all ports and cables are clear of dust and gently brush away any debris if needed. Note that excess dust can pose a potential fire hazard if the TV heats up.
If your Roku is still not lighting up or connecting to your TV, try plugging it into a different HDMI port. Remember to change your TV's input source accordingly!
Try changing your Roku's power source by plugging it into a different electrical outlet or USB port on your TV. If you're not sure if your electrical outlet is working, plug something else into it to confirm its functioning.
Check that your TV is securely plugged in and, if you're using a power strip, avoid overcrowding it.
Change Your TV's Input
Your TV may be set to the wrong input, causing the screen to remain black. Change your TV's input source by clicking the Input button on your remote.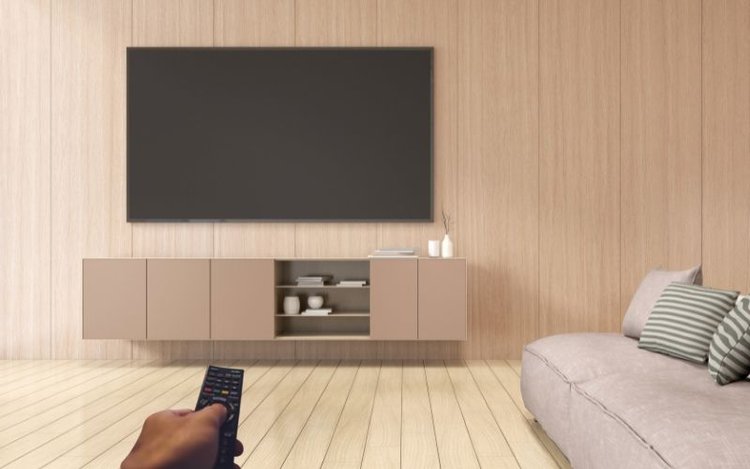 Check each available input as they could be labelled incorrectly on your device.
Your TV is Malfunctioning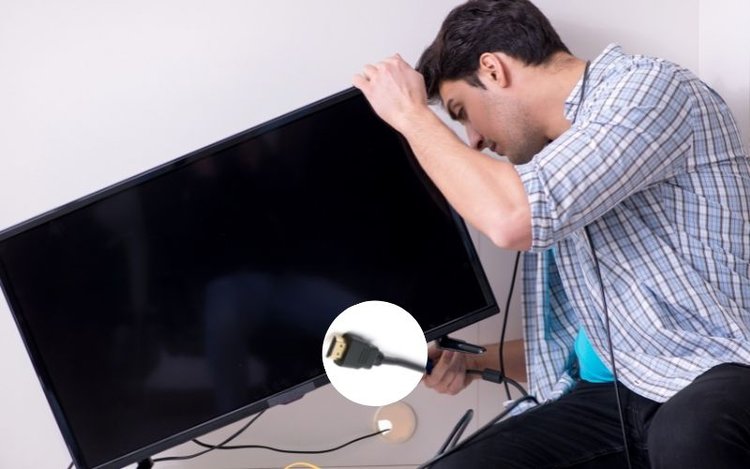 It's possible that your TV is malfunctioning. Try plugging your Roku device into each HDMI port to confirm if they're working.
If none of the HDMI ports responds to your Roku device, try plugging it into another TV and see if it works.
If you find that your TV's HDMI ports are not functioning, you can try plugging your Roku stick into the scart port using a scart to HDMI adapter. If you don't have an adapter, check out the Kirolle Scart to HDMI adapter on Amazon.
Contact Roku Support
How to CONTACT ROKU SUPPORT?
If you are still having problems connecting your Roku device to a Sceptre TV, you can contact Roku support for additional guidance.
Contact Roku support via email or chat, or find answers to frequently asked questions on the official Roku Support website.
Wrapping Things Up
Roku devices are as useful as they are convenient, so why wouldn't you want to use one on your Sceptre TV?
Simply plug in your Roku, set it up, and you're all set!
If you're having trouble connecting a Roku device, check the cables, input source, and that your TV is working properly.
Don't hesitate to reach out to Roku support if you have any additional questions!
What's your experience connecting your Roku device to a Sceptre TV?
Let us know in the comments below!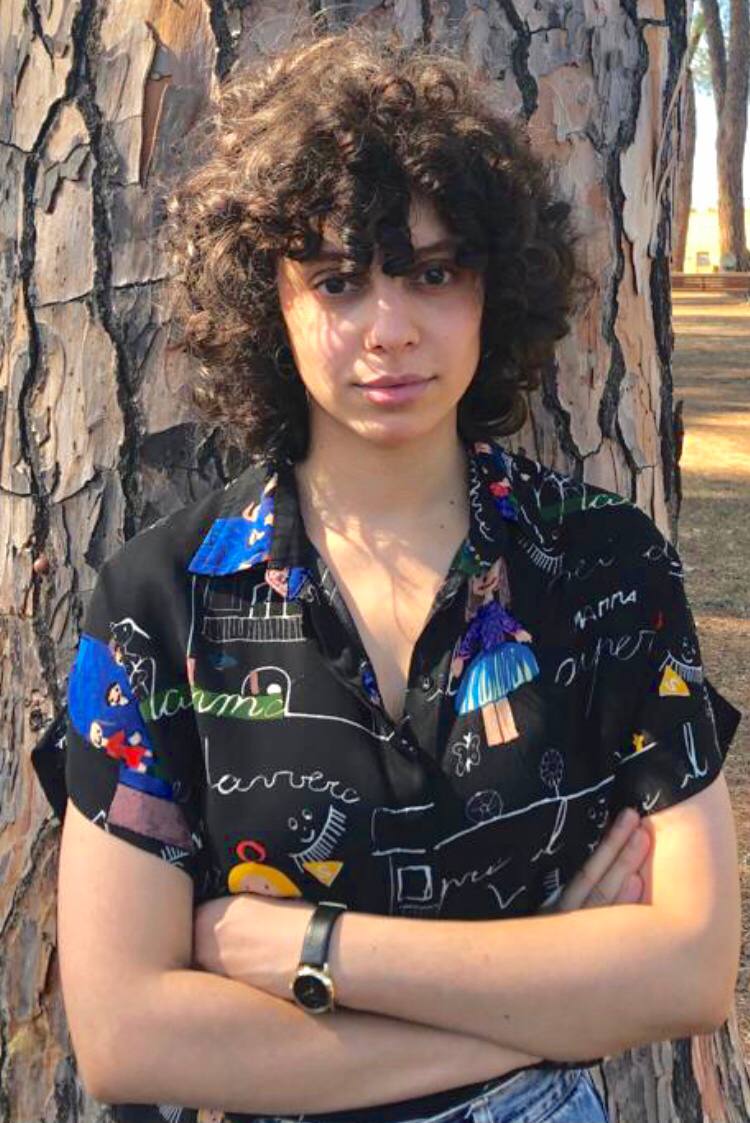 Yesenia Achlim is a technical copywriter and editor with a focus on AV equipment. She aims to break down complicated topics and make technology accessible, no matter your technical expertise. When she's not teaching you how to replace a projector lamp, you can find her reading and baking.