There's no denying the popularity of the Nintendo Switch. It's great for those who want to play Nintendo games on a handheld device but still want the option to connect it to a television screen.
With the popularity of games such as Mario Kart and Animal Crossing, the Nintendo Switch quickly became the go-to gaming system during the COVID-19 pandemic. Even as the world is opening back up, it remains in demand.
However, if you want to enhance your gaming experience and play on a bigger screen, you must have access to an HDMI cable. What if you lose or damage your HDMI cable? Can you use other HDMI cables for the Nintendo Switch?
Maybe you lost or broke your official Nintendo HDMI cable. Alternatively, maybe you want a longer HDMI cable to play games more comfortably. In either case, you may be wondering, "Can you use any HDMI cable for Switch?"
Fortunately, the answer is yes. Any high-quality HDMI cable will work with your Nintendo Switch.
Keep on reading to learn more about HDMI cables for the Nintendo Switch, the kind of cable you need, and whether there are any special requirements you need to keep in mind.
Does Nintendo Switch Come With an HDMI Cable?
The Nintendo Switch comes with a Nintendo-branded HDMI cable that enables you to connect your Switch to your TV. This high-speed HDMI cable supports 1080p resolution at 60 Hz and 4K resolution at 30 Hz.
Users should note that the cable provided by Nintendo is only three feet long. This may be long enough for some people, but if you have a gaming system where your television screen is further away, you will need to purchase a longer HDMI cable.
What Kind of HDMI Cable Do I Need for Nintendo Switch?
The HDMI port on the Nintendo Switch is an HDMI 2.0 port. Therefore, the best HDMI cable to connect your Nintendo Switch to a display is an HDMI 2.0 cable.
That being said, this isn't the only kind you can use. Because HDMI cables are backward compatible, you could also use any HDMI cables (1.0 to 1.4, 2.0, 2.1).
Also, if you are looking for a video on how to connect your Switch to your TV, check this out:
How to Connect Nintendo Switch to a TV - tutorial | manual
Does Nintendo Switch Need a Special HDMI Cable?
There's no need for special HDMI cables when it comes to the Nintendo Switch.
However, some high-end HDMI cables can provide a lot of benefits, including the mCable Gaming Edition HDMI cable . The mCable includes a graphics processor that can turn low-resolution graphics from gaming systems like the Nintendo Switch into clearer ones.
Marseille mCable Gaming Edition 9-Foot HDMI
The most realistic gaming experience with enhanced image details, depth and Color from mcable's...
Removes jagged edges and shimmering effects without blur through its Patented algorithms and...
Lag-free processing in under 1 millisecond for ultra-high frame rate and VR gaming up to 1080p at...
Last update on 2023-03-21 / Affiliate links / Images from Amazon Product Advertising API.
These cables can help with aliasing (improving jagged edges) and can thus increase color and contrast. As a result, they can improve your overall gaming experience. However, they come at a high price.
While they're useful for older or retro consoles, they're not mandatory. If you have a Nintendo Switch and need an HDMI cable, you don't need to invest hundreds of dollars into it – any HDMI cables will do the job.
Does It Matter What HDMI Cable I Use?
It doesn't matter which HDMI cable you decide to purchase to use with your Nintendo Switch.
Whether you opt for an expensive HDMI cable with special features or a regular HDMI cable, you'll still be able to play games on your Nintendo Switch and connect it to your TV.
Conclusion
Were you wondering which kind of HDMI cable you needed for the Nintendo Switch? You now know there aren't any special requirements or a specific HDMI cable you need to use your Switch and enjoy different Nintendo games.
Just pick an HDMI cable that's within your budget, and you should be good to go!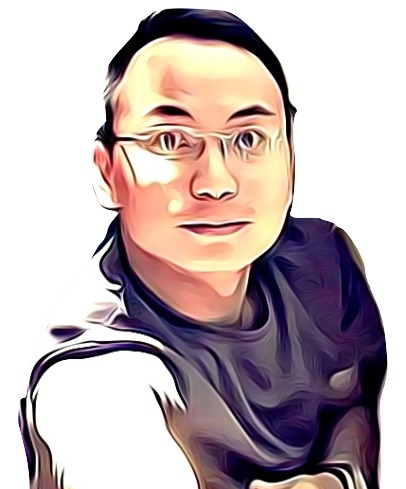 Vance is a dad, former software engineer, and tech lover. Knowing how a computer works becomes handy when he builds Pointer Clicker. His quest is to make tech more accessible for non-techie users. When not working with his team, you can find him caring for his son and gaming.