Plenty of households nowadays don't have a television set for entertainment.
TVs have slowly been replaced by mobile phones and computers are getting smarter every day.
If you've been checking out your PC monitor and wondering, "Can you use an Apple TV with a computer monitor?", well, you're in luck.
In this article, we look at the conditions necessary to use the Apple TV with a computer monitor.
If you're interested in replicating the process, scroll on.
What is HDCP?
Before we get to the bottom of whether your computer monitor can use Apple TV, let's get to know a little more about HDCP.
High-bandwidth Digital Content Protection (a.k.a. HDCP) is a type of digital copy protection designed to hamper any attempts to duplicate or steal digital video and audio content that is shared through an HDMI cable.
This policy was developed by Intel Corporation and has since been implemented on devices such as TVs, 4K projectors, even computer monitors.
You can tell if an HDMI port is HDCP-protected because it will have either "HDCP 2.2." or "HDCP 1.4" printed next to or below the port.
Why is it important?
The majority of streaming devices today are HDCP-protected. Unless the ports you are using also support HDCP, your streaming device might not be able to access your output device.
In other words, you may not be able to enjoy your favorite movies and TV shows on your TV, projector, or computer monitor.
Can You Use an Apple TV with a Computer Monitor?
Much like other devices, the Apple TV is also HDCP-protected.
Meaning, as long as your computer monitor has the same protections, it's possible for you to use it with your Apple TV.
Some monitors don't have built-in speakers; therefore, keep in mind that you may need to connect it or your Apple TV to external speakers.
What Happens if My Monitor Is Not HDCP-Protected?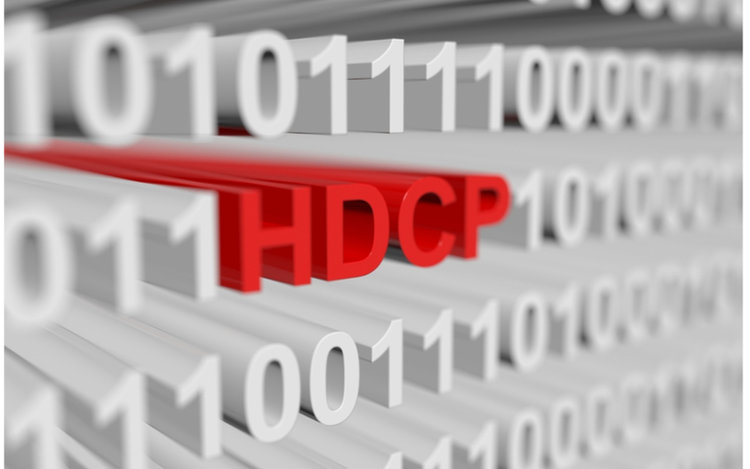 A couple of things that could happen if you try to plug your Apple TV into a non-HDCP-protected monitor.
The most obvious scenario is that your monitor won't read the Apple TV. Once you plug the device into your monitor, it will register it as an error and display this condition on the screen.
On occasion, some monitors may manage to detect the Apple TV and even let users get access to an application's Home Page.
However, once you select an element or try to play content, the only thing you'll see on the screen is an "error" message or code.
Can HDCP affect 4K Content?
Yes, HDCP can affect how 4K content appears on an output device like a TV or computer monitor.
If you're using a 4K streaming device, like the Apple TV 4K , having the HDCP 2.2 is necessary.
4K content is considered premium-quality content — which is why it's equipped with the highest protections, to keep it from getting copied or pirated.
When you plug the Apple TV 4K into a monitor with HDCP 1.4, worst-case scenario, it won't recognize your device and only gives you an error message on the screen.
Best case, it will downscale the resolution to 1080p HD. It's not the worst resolution; however, you'd still be robbed of the opportunity to enjoy crisp 4K images.
Can I Use Apple TV HD with HDCP 1.4?
HDCP 1.4 was designed specifically to protect 1080p high-definition content.
In other words, using your Apple TV HD on a computer monitor with this protection is fine, as long as you have the appropriate cable connectors to support the process.
How Do I Connect Apple TV with a Computer Monitor?
The process of connecting your Apple TV to a computer monitor is quite simple. However, you'll need a few things before you get started.
Make sure to secure an ethernet cable, a high-speed HDMI cable , a BlueTooth speaker, and a computer monitor with the latest HDCP 2.2 protection.
Once you have all these things, follow these steps:
First
Connect your Apple TV to your computer monitor, using your high-speed HDMI cable.
Once you've secured both connections, plug both devices into the power source to turn them on.
Second
After powering up both your devices, take the ethernet cable and plug it into your Apple TV.
Note: Make sure the ethernet network on your router is enabled.
This will connect your Apple TV to your home internet network.
If you prefer a wireless connection, you may also connect your Apple TV to your WiFi network if the signal is strong enough.
Third
When your Apple TV has been connected to your home network, you can then begin setting up your device.
Just follow the instructions on-screen and you will be asked to provide your Apple ID and pin.
You may also be asked to log into a select number of apps that you'll be using to stream content e.g., Netflix, Amazon Prime, and Hulu.
Fourth
Once your Apple TV is all set up, you're free to watch whatever content you wish.
Some computer monitors have a built-in speaker; however, most of the ones on the market don't.
If you're in a similar predicament, you can always connect your Apple TV to a set of BlueTooth speakers.
How to Connect an Apple TV to a PC : Apple TV & Accessories
How to Pair with Bluetooth Accessories
Pairing your Apple TV with Bluetooth speakers such as the JBL Flip 4 or even a pair of wireless headphones like the Anker Soundcore Life Q20 .
Set your Bluetooth device to pairing mode after turning it on.
Once set, move to your Apple TV and perform the following steps:
Visit "Settings" and choose "Remotes and Devices" from the menu
Once inside, choose "Bluetooth" which should bring you to a window with a list of available Bluetooth devices nearby
The last step is to choose your desired Bluetooth device and pair them up
Final Thoughts
Let's face it; not everyone wants to have a TV at home anymore.
With technology like laptops, desktops, and smartphones functioning as all-in-one devices, there isn't a need for it anymore.
Still, if you want to experience the Apple TV first-hand, you can plug it into your computer monitor, as long as it meets the parameters necessary to support Apple TV content.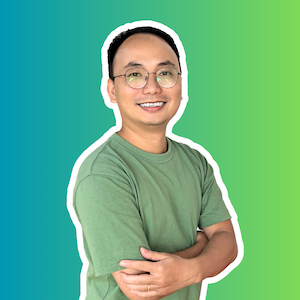 Vance is a dad, former software engineer, and tech lover. Knowing how a computer works becomes handy when he builds Pointer Clicker. His quest is to make tech more accessible for non-techie users. When not working with his team, you can find him caring for his son and gaming.