Nobody wants to be greeted with the dreaded blue screen of death (BSoD). This error message is a sign that there is something seriously wrong with your Windows operating system.
BSoDs indicate a fatal system error that can potentially damage your whole computer system.
While it's hard to say whether the problem stems from hardware or software issues, one probable cause is plugging or unplugging your HDMI.
Getting the BSoD with an HDMI cable is likely caused by a corrupted or outdated driver issue. Usually, the issue can be resolved with a quick system update, but we'll walk you through the steps to ensure that your computer is up and running in no time.
We'll tackle how HDMI cables cause BSOD and how you can troubleshoot the issue. By the end of this article, we hope that you'll never have to come across the BSoD with your HDMI cable again.
What Is the Blue Screen of Death (BSoD)?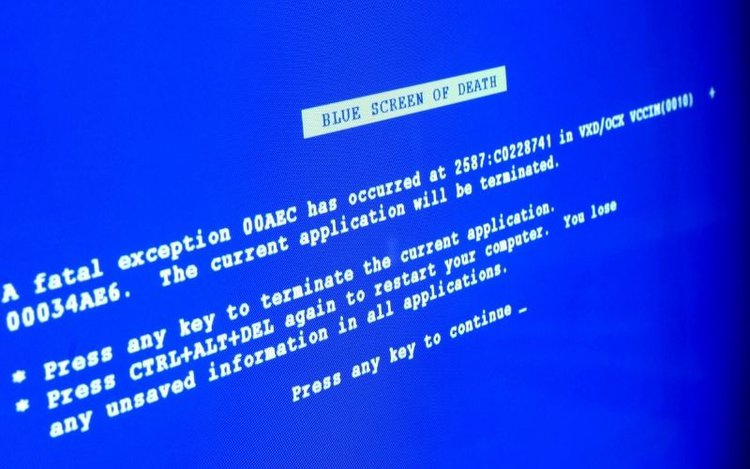 The blue screen of death is a stop error that comes without warning. The BSoD is a total system failure that occurs at Windows kernel level, which is also why it's called "kernel security check failure."
BSoD generally occurs due to driver or app error. The term "blue screen of death" becomes evident when you experience it yourself. Knock on wood!
When BSoD takes place, you get a blue screen with white text describing the error.
Coupled with the thought that your computer has malfunctioning components, the BSoD is enough to make any person anxious.
However, you should know that the BSoD is generated to protect your computer. Once your Windows detects that there's an error that could cause fatal harm, the system will shut down and display the blue screen of death.
Does BSoD Damage Your Computer?
BSoD will prevent any damage to hardware and other devices, at the same time creating a memory dump that's saved onto your disk.
When you restart your OS, Windows will go through automatic troubleshooting to repair the issue.
Since BSoD is caused by malfunctioning hardware, software, or settings, it's generally fixable, so you can breathe a sigh of relief.
Otherwise, you can do your own troubleshooting -– usually requiring some form of a system update.
What Are the Main Causes of BSoD?
As mentioned earlier, the two main causes of the BSoD are:
1. Hardware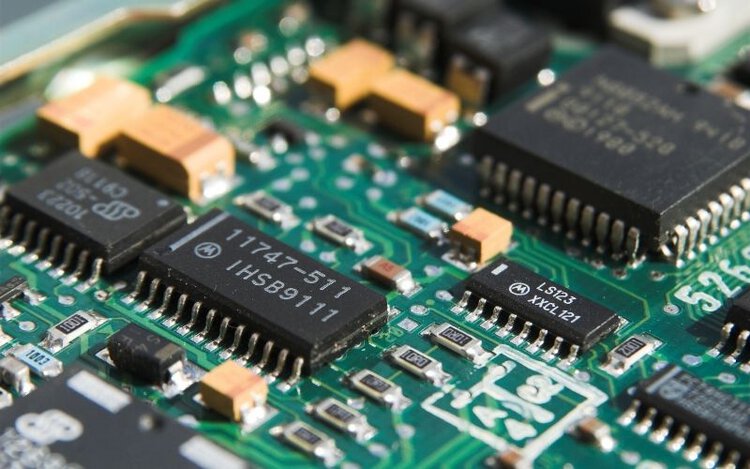 The most common hardware issues that cause BSoD are graphics cards, soundboards, SSD storage, and RAM.
For the first two, diagnosing the issue is easy –– simply remove the hardware and check if BSoD still occurs. When it comes to memory and storage, you can run diagnostic utilities to check the issue.
Less common BSoD hardware issues involve:
Malware: this can damage system files and master boot records
Low disk space: a full C drive can cause system crashes
2. Software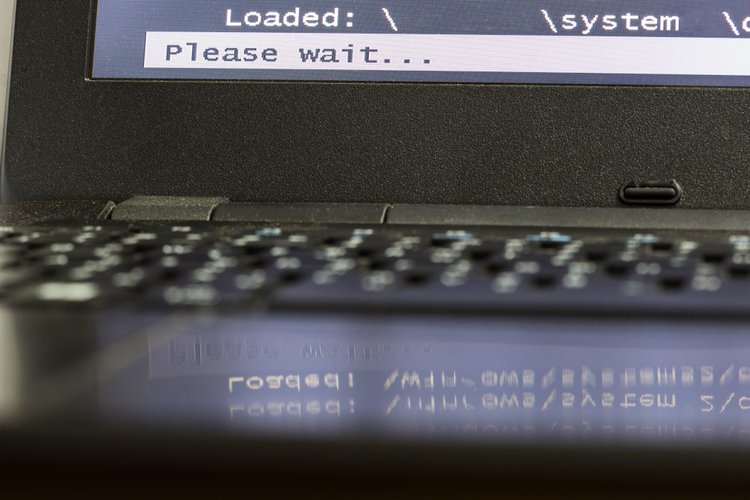 When we talk about software issues, it is usually in reference to software drivers. If the BSoD still persists after the drive upgrade, it might be time to uninstall and reinstall the driver.
In other cases, it might also be a firmware or BIOS issue. This is a sign that your computer is ready for a BIOS upgrade.
Common BSoD Stop Codes
How exactly can you tell what kind of issue caused the BSoD?
When the BSoD appears, you'll also see a stop code on the screen. Stop codes will give you an idea of the system error that's happened.
While there are 270+ stop codes, only a few are common:
NTFS_FILE_SYSTEM: drive error while reading or writing on disk or memory
KMODE_EXCEPTION_NOT_HANDLED: kernel process error due to malfunctioning or incompatible component
IRQL_NOT_LESS_OR_EQUAL: malfunction of system service, driver, or incompatible software
DATA_BUS_ERROR: RAM error due to malfunctioning or incompatible memory stick
PAGE_FAULT_IN_NONPAGED_AREA: swap file error
Can an HDMI Cable Cause BSoD?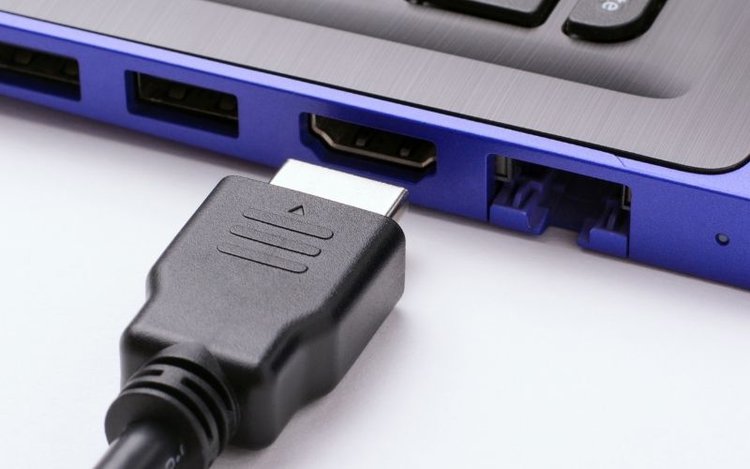 Yes, you are most likely getting the BSoD because there is an issue with your hardware, particularly your graphics card (outdated or corrupted display driver).
Some questions can help identify the issue:
Did you make any system changes just before the BSoD occurred?
Are any third-party security applications running?
Have you tried running diagnostic utilities? How about troubleshooting the error?
If none of these options apply to you, then most likely the issue is persisting due to an outdated graphics card.
However, before ruling out any other reasons, follow the steps in the next section.
How To Troubleshoot the BSoD When Connecting an HDMI Cable?
If the blue screen of death appears after connecting your HDMI cable, the issue is usually an outdated driver.
There are two methods to check for updates.
Method 1
You will need to visit your motherboard or graphics card manufacturer to download and install the latest drivers.
Update your video and audio drivers with Device Manager.
Right-click the outdated drivers, and choose Update driver.
Restart your computer.
Method 2
Alternatively, you can use this second method to manually check if any system updates are lined up for your device.
Open to Windows Settings.
Navigate Update & Security, then Windows Update.
Click Check for Updates. If updates are waiting, install the new driver update then restart your computer.
How To Connect HDMI Cable Without BSOD Risk?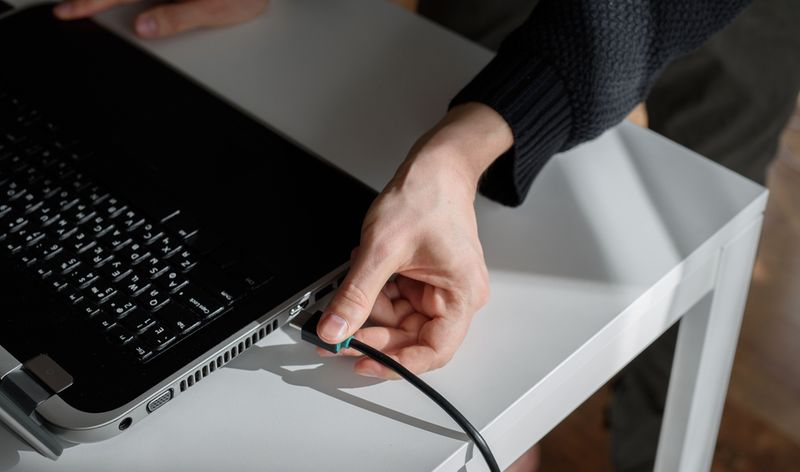 Follow these steps to reduce the risk of BSoD when connecting an HDMI cable:
Plug in your laptop to a power outlet. BSoD caused by an HDMI cable usually occurs when the laptop is on battery.
Make sure the HDMI cable is properly plugged into the monitor and the computer. Disconnect and reconnect the cable on both ends if possible.
Check if HDMI is plugged into the correct port "HDMI In."
Select the proper video system settings,

you can either choose: Duplicate, Extend, or Second Screen Only.
Conclusion
Say you unplugged your HDMI while on battery power and are suddenly greeted with the dreaded blue screen of death.
Yes, the HDMI cable can cause the BSoD. The error is likely due to an outdated or corrupted display driver.
The issue can quickly be fixed by updating your drivers with the latest manufacturer upgrade.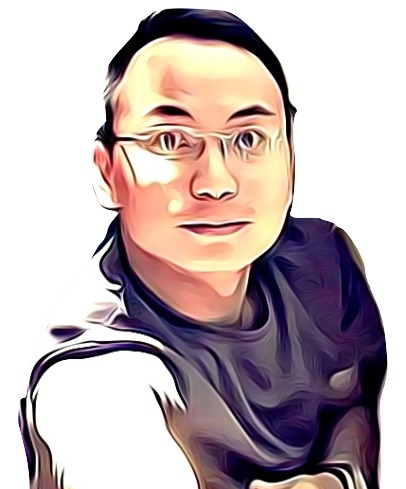 Vance is a dad, former software engineer, and tech lover. Knowing how a computer works becomes handy when he builds Pointer Clicker. His quest is to make tech more accessible for non-techie users. When not working with his team, you can find him caring for his son and gaming.