I'll be honest. Friday evenings are my time and I fully refrain from engaging in any type of social contact if I can help it. Mostly, I spend my time watching series on my BenQ projector. However, this Friday, something was different.
I went to turn on my BenQ projector using its remote, but no matter how hard I pressed the On button, the screen remained black.
Eventually, I gave up and turned on the projector using the control panel, but I quickly encountered the same problem when trying to navigate the menu using the remote.
If this sounds like you, don't worry. I've outlined all the reasons your BenQ projector isn't responding to its remote and how to fix them so you can get back to binge-watching shows ASAP.
Let's get started!
Initial Things to Try
Before assuming that something is seriously wrong with your projector remote, try the following basic troubleshooting tips. More often than not, your projector not responding to its remote is due to a simple issue with an even simpler solution.
Replace the remote batteries as dead batteries will prevent your remote from sending signals to your projector.
If you're using a BenQ projector with an Android TV, unpair and then repair the remote to establish a strong connection.
Ensure that both the remote and the projector are within range. Remotes have a limited range, so if the projector is too far away, their signal won't be able to reach it.
Double-check that there are no objects or obstacles blocking the line of sight between the remote and the projector. This is especially important for IR remotes, since the infrared signal may be blocked by any objects between the two devices.
How to Fix a Defective BenQ Remote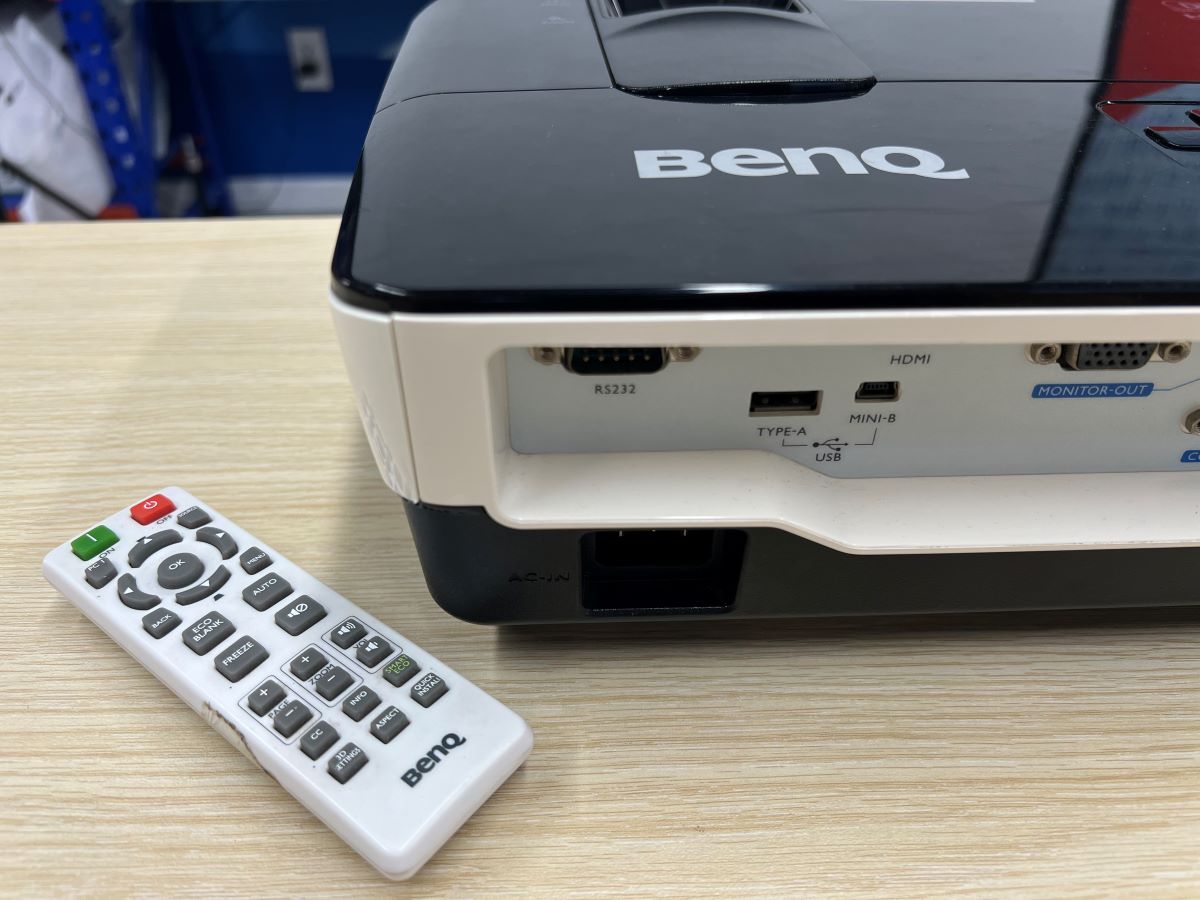 If you've followed the basic troubleshooting steps listed above and still can not get your remote to work, it's time to move on to more in-depth solutions.
Follow the solutions below to fix your defective BenQ remote.
Update Your Projector to The Latest Software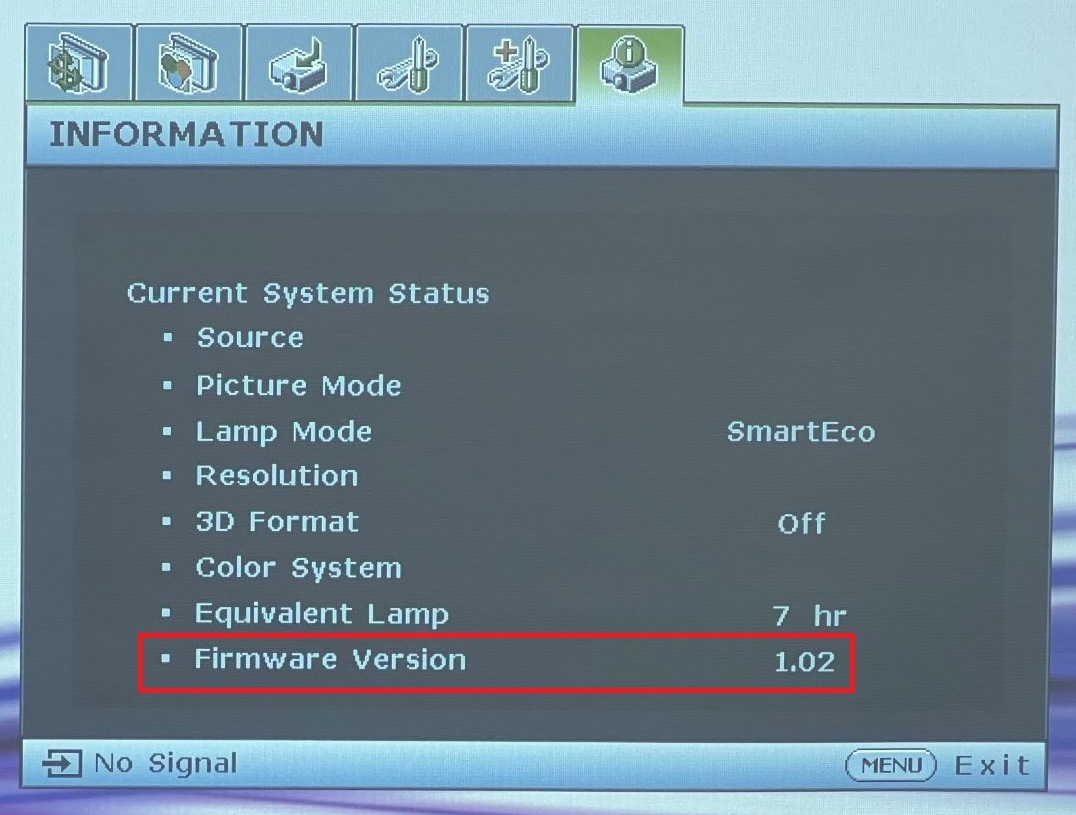 A few users found that their remotes stopped responding to their BenQ X3000i and TK700STI projectors with Android TV.
This isn't just a random glitch, as BenQ confirmed this widespread issue is due to a problem with the software.
In response, BenQ released a software update with bug fixes to ensure users can control their projectors with their remotes. If you're not sure how to update your BenQ projector, watch their tutorial on how to install system software updates.

Finding a projector's firmware update file can be tricky. Luckily, I've done the work for you and linked the necessary files below.
For the BenQ X3000i projector, click here to proceed to the Download page.
For the BenQ TK700STI projector, click here to proceed to the Download page.
All you have to do is download the firmware file on your laptop before transferring it to a USB flash drive. Then, connect than same USB flash drive to your BenQ projector to start the firmware update process.
Head to our article How to update BenQ Projector Firmware? for a detailed guide on how to safely complete this process.
Switch the Remote From Bluetooth Mode to IR Mode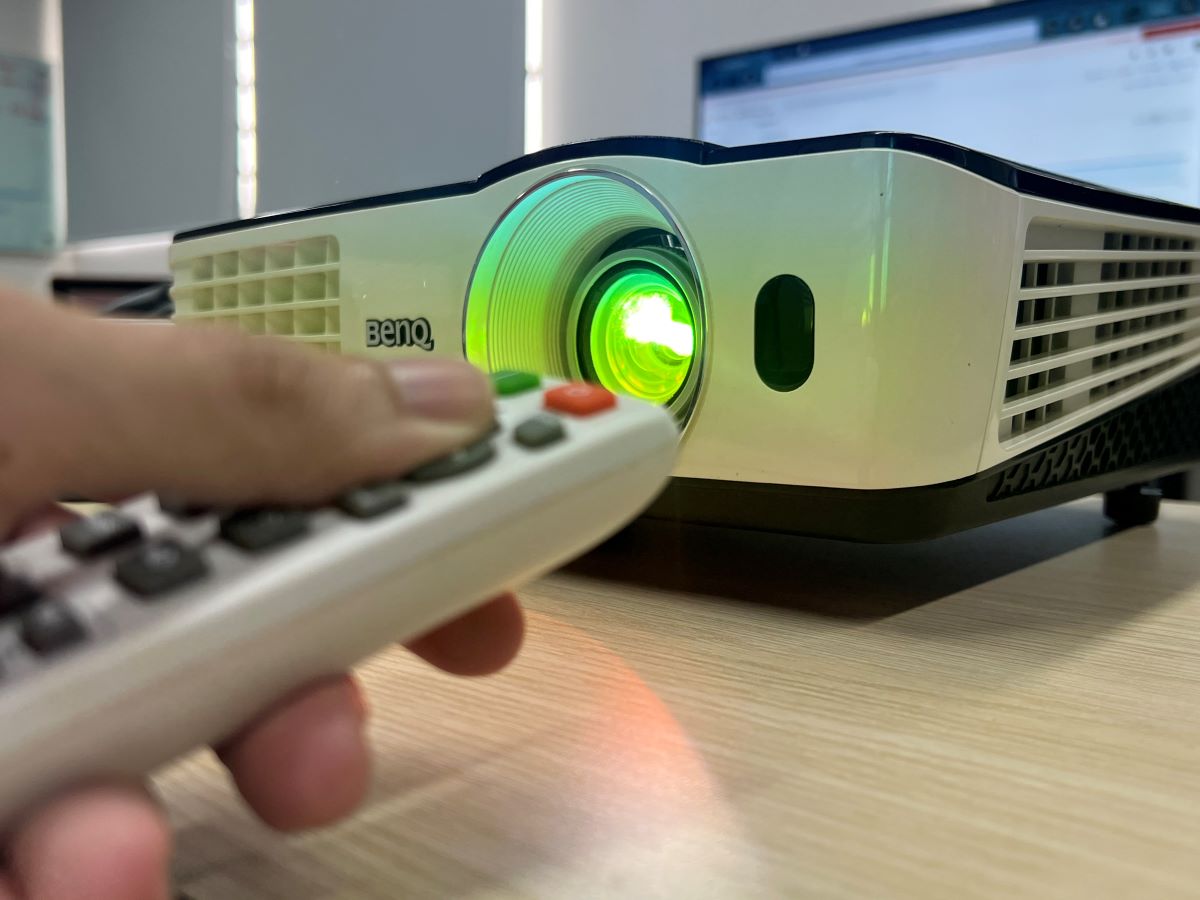 This Reddit user connected their BenQ TK850i projector to the QS01 remote via a dongle. However, after setting up their remote, they found that many of the remote's buttons were not working, leading to an unresponsive projector.
The remote's Keystone, Change Source, Projector Menu, Volume, and Mute keys did not prompt any response from the projector.
In this case, BenQ suggests unpairing the remote from your unit and changing its mode from Bluetooth to IR (infrared). There may be something wrong with its Bluetooth connection preventing the buttons from working correctly.
Luckily, IR is much more straightforward than Bluetooth and shouldn't prompt any pairing problems.
Thankfully, BenQ has since announced that they will release a software update with the necessary bug fixes to resolve this issue.
Contact BenQ Support
If you've tried all the recommended solutions but are still struggling to use your BenQ projector's remote, it may be time to seek additional help.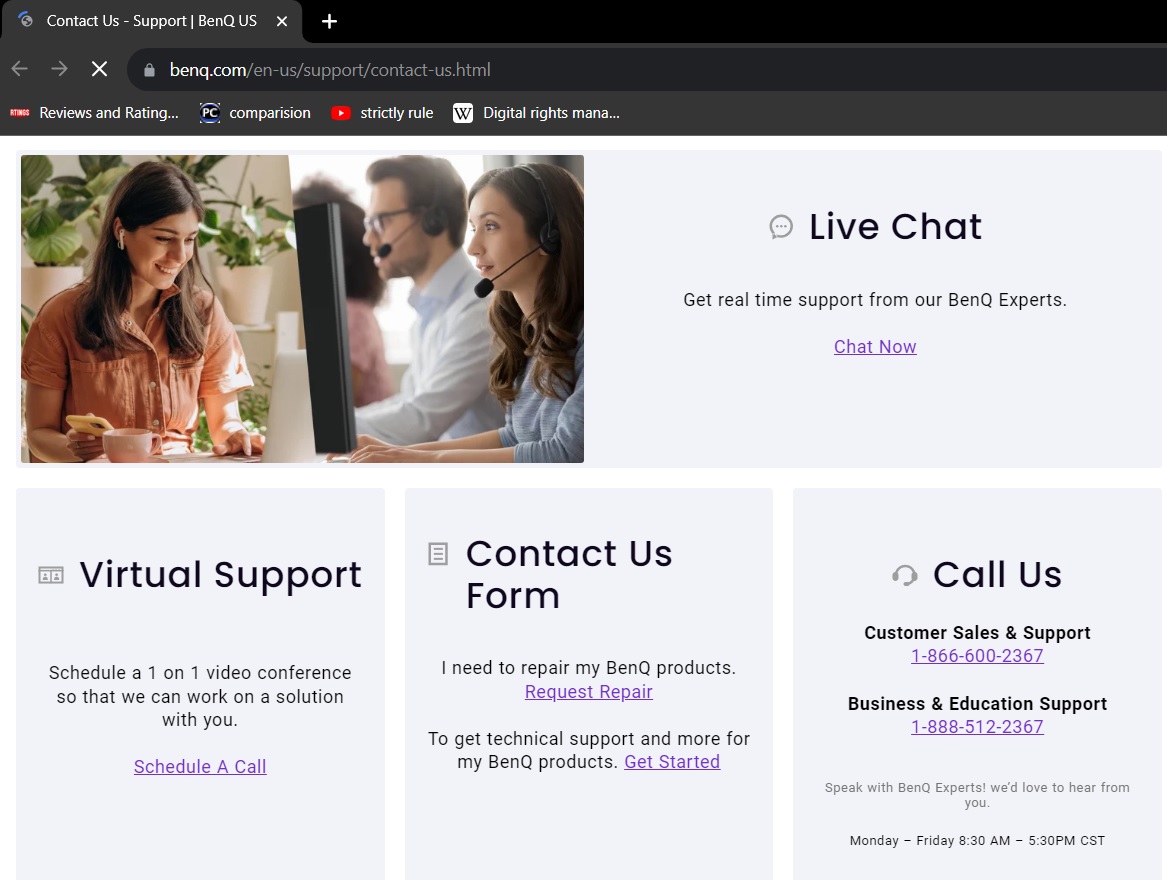 No one knows BenQ projectors quite like BenQ, so it's best to contact BenQ customer support for additional guidance.
Depending on your problem, BenQ customer support may suggest additional solutions or recommend replacing the remote. If your warranty is still valid, they may even send you a new remote for free.
Head to BenQ's customer support page to view their different contact methods and opening hours.
Alternative: Using the BenQ Smart Control App
Why mess around with a physical remote when you could use your smartphone instead?
The BenQ Smart Control app for Android and iOS allows you to do just that! The app functions as a virtual remote so you can do everything from browsing on-screen options to adjusting the volume.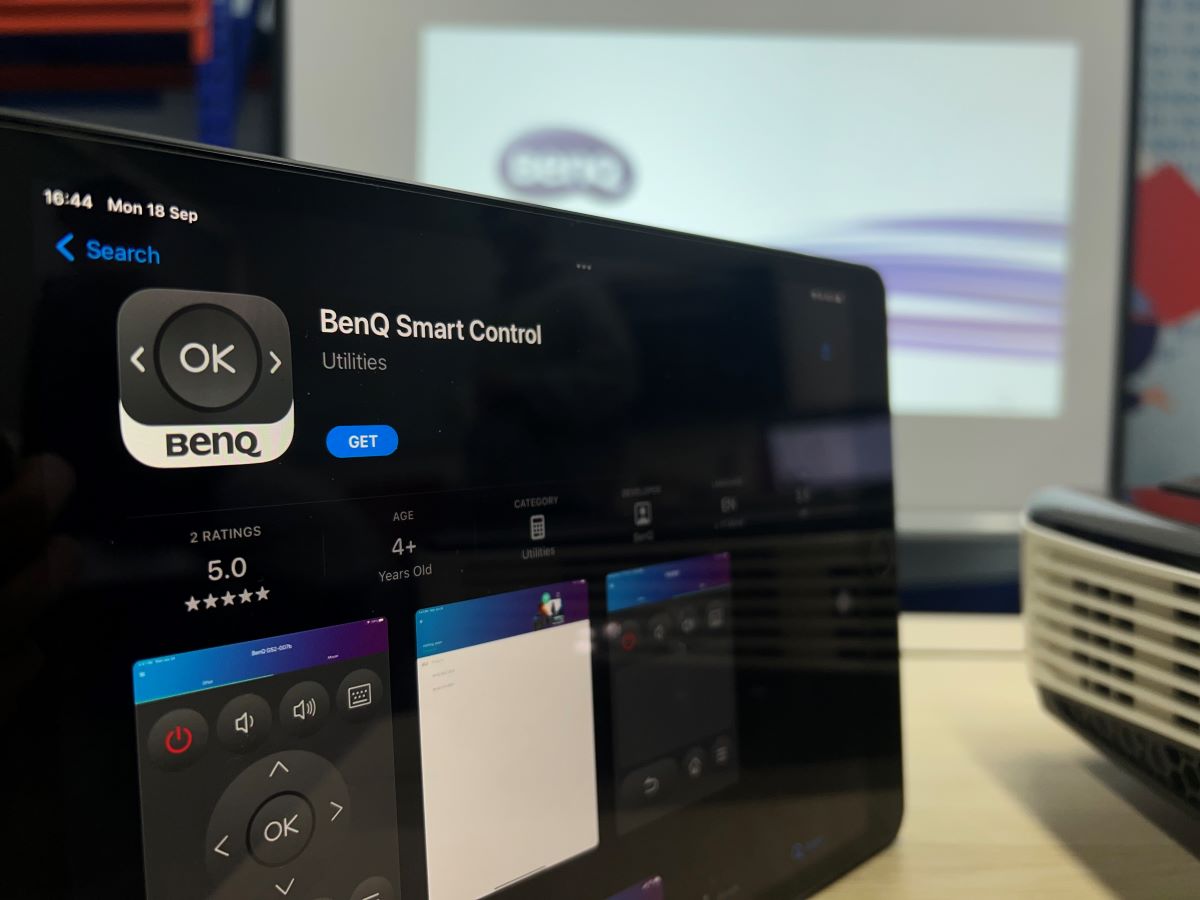 However, this app is only compatible with select BenQ projector models.
Only the following BenQ models support the BenQ Smart Control app:
GS50
GV30
HT2650i
HT3550i
QS01
TH685i
TK700STi
TK850i
V7000i
V7050i
W1800i
W2700i
X1300i
GV1
GS2
TK810
E600 / E800 series
If you're not sure what your BenQ projector model is, look for a white sticker along the bottom of the unit with all its technical information.
How to Connect the BenQ Smart Control App to The Projector
Once you've confirmed your projector model supports the BenQ Smart Control app, it's time to pair them!
Follow the steps below to link the BenQ Smart Control app to your compatible BenQ projector. –
Step 1: Install the BenQ Smart Control app from the Google Play Store or Apple App Store.
Step 2: Connect your smartphone and projector to the same Wi-Fi network as they will communicate via Wi-Fi. You can not control your projector with the app while offline.
Step 3: Within the app, tap the Find button to locate your projector. When your projector pops up in the list, tap it to pair with it.
Watch BenQ's tutorial below to learn how to use the BenQ Smart Control app.
[BenQ FAQ] Projector_How to use BenQ Smart control app
Wrapping Things Up
Your BenQ projector not responding to its remote can be as frustrating as it is worrying. In most cases, your projector's unresponsiveness is due to a minor issue like the remote's dead batteries or an obstruction between the two devices.
You may also want to repair your Bluetooth remote and check that the remote and projector are within range.
Should your remote be defective, you can try to fix it by updating your projector's firmware or changing the remote's connection mode from Bluetooth to IR (infrared).
If you suspect your remote is broken, contact BenQ customer support to inquire about receiving a new one.
If your projector model supports the BenQ Smart Control app, you're in luck! Use your smartphone to control your projector instead. It's easy, instant, and best of all, free.
What's your experience with your BenQ projector not responding to its remote?
Let us know in the comments below!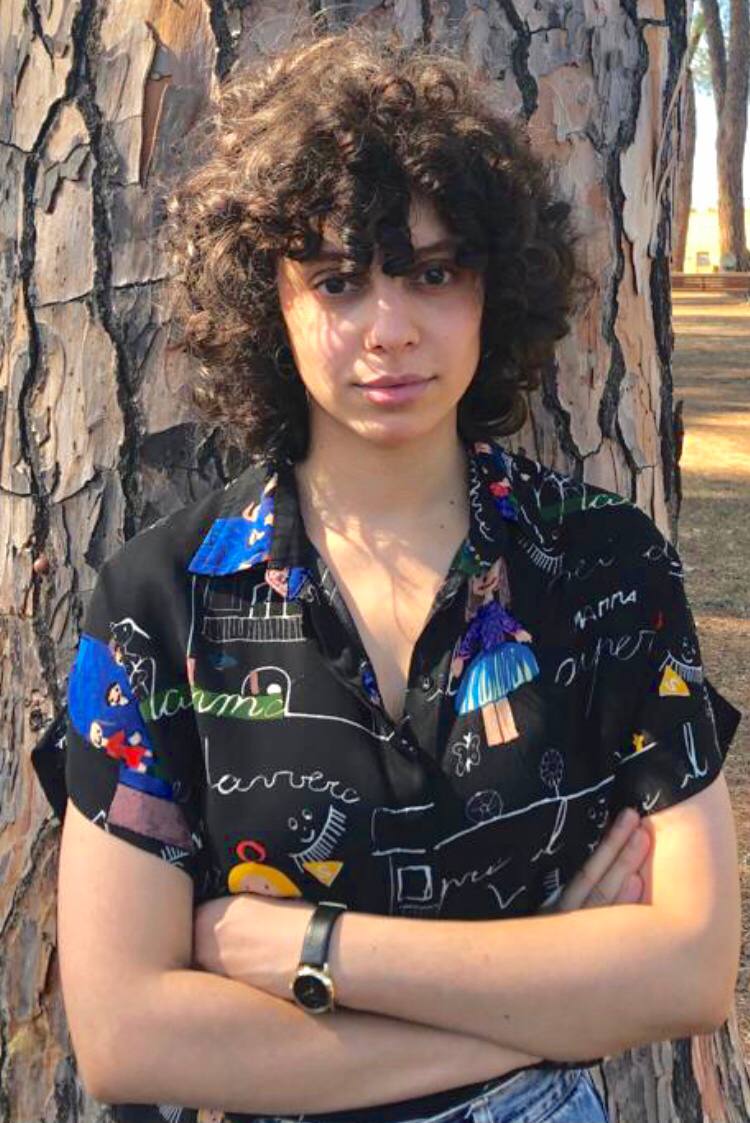 Yesenia Achlim is a technical copywriter and editor with a focus on AV equipment. She aims to break down complicated topics and make technology accessible, no matter your technical expertise. When she's not teaching you how to replace a projector lamp, you can find her reading and baking.