You've just gotten your brand new (and costly!) 4K monitor and set it all up only to discover that the screen is blurry. You may find that you're having to squint to read, and that videos remain pixelated and fuzzy even at the highest resolution.
Don't worry, you haven't been sold a faulty monitor.
What immediate changes can you make to solve this problem and have the 4K resolution you paid for?
Will you have to spend additional cash to get the results you're looking for?
Keep reading to find out!
The Monitor's Scaling Needs to be Adjusted
Scaling your device fits the pixels to match your monitor's dimensions
Often the monitor's blurriness results from there not being an automatic scaling process manufactured into the hardware. Luckily, it's a simple fix.
How to Scale on Windows
Go to the Settings > System > Display, then to Scale and Layout. From here, you can rescale your device which should make the fonts more legible.
You may have to play around with the scaling options to find what works best for you and reboot any applications you have open to see results.
You can also insert your own scaling percentage in the "Custom Scaling" section.
Watch the video below to learn how to scale your Windows monitor.
Windows 10 - How To Change Screen Resolution and Size
How to Scale on a Mac
Open System Preferences, then Displays. Under Resolution, change the selected option from "Default for display" to "Scaled". Select your desired option and reboot any open apps to see changes.
If nothing is changing on your monitor, try restarting your computer.
Watch the video below to learn how to scale your Mac monitor.
macOS Big Sur & High Sierra: Custom Scaled Screen Resolution 2020-2021
The Settings Need to be Changed
Alter and update factory settings to fit your device's dimensions.
Before you test out any of the other methods, make sure that your Windows is updated to the most recent version. These updates are sometimes related to DPI scaling, allowing you to properly reconfigure the other settings.
Search and select Windows Update settings. Choose the "Check for Updates" option. Allow Windows to install any new updates. This could take a few minutes, so be patient.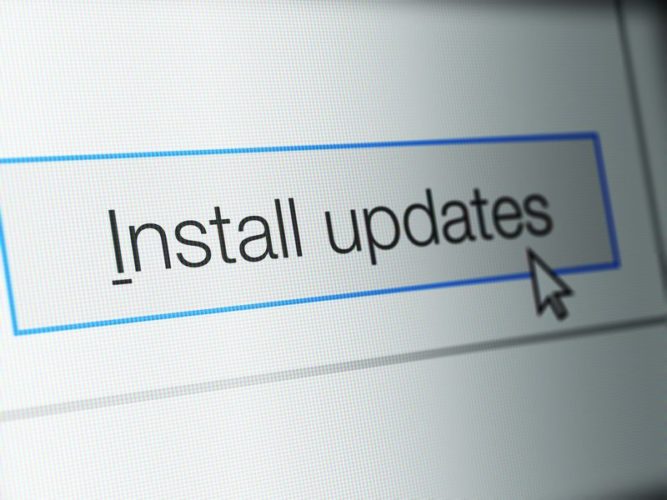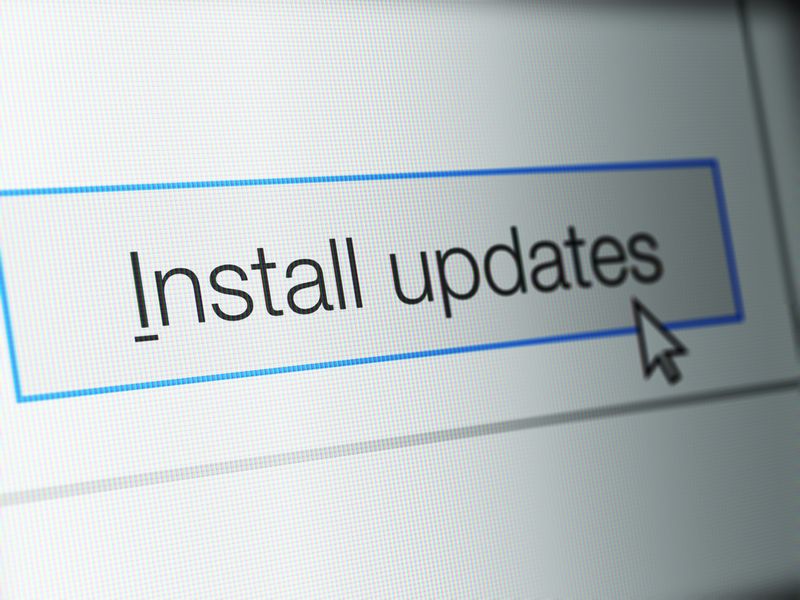 After the update is complete, restart your computer.
If nothing has been resolved, go to ClearType. This application is built into your Windows computer, allowing you to fine tune your font. Select Turn on ClearType, and go through the five-step program to refine your device's text by selecting the clearest options.
See the video below to learn how to adjust ClearType on your Windows monitor.
ClearType Text Makes Windows 10 Easier To Read
If your desktop appears clearer, but your applications are still blurry, you will need to adjust the high DPI settings for individual apps.
Adjust High DPI Settings (for Windows)
Change the high DPI settings for specific applications.
Although this may prove to be time consuming, the best way to fix your application's blurriness is through it's individual high DPI settings. You will have to repeat this process for each application.
Right click on the executable application, not to be confused with the desktop shortcut, and select Properties. Once the corresponding window pops up, click Compatibility, and Change high DPI settings. Check "Use this setting to fix scaling problems within the program instead of the one in settings".
Also, check "Override high DPI scaling behavior" and select "Application" from the drop-down menu below.
Select Ok to close the window, then click Apply under Compatibility to implement changes.
Reboot your application, and it should be crystal clear!
Watch the video below to see how you can change the system and high DPI settings for your 4K monitor.
How to fix Windows blurry font scaling problems
The Application Does Not Support 4K
Older applications or games do not support 4K monitors.
If a specific video game or application is still blurry after altering the high DPI settings, and your other applications are now clear, it may be because it's too old to support 4K resolution monitors.
Try updating the application, if possible. Bear in mind that older games may not be releasing any new updates.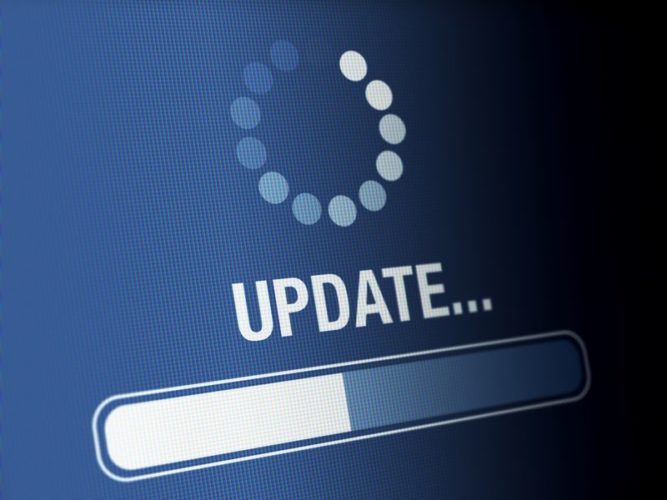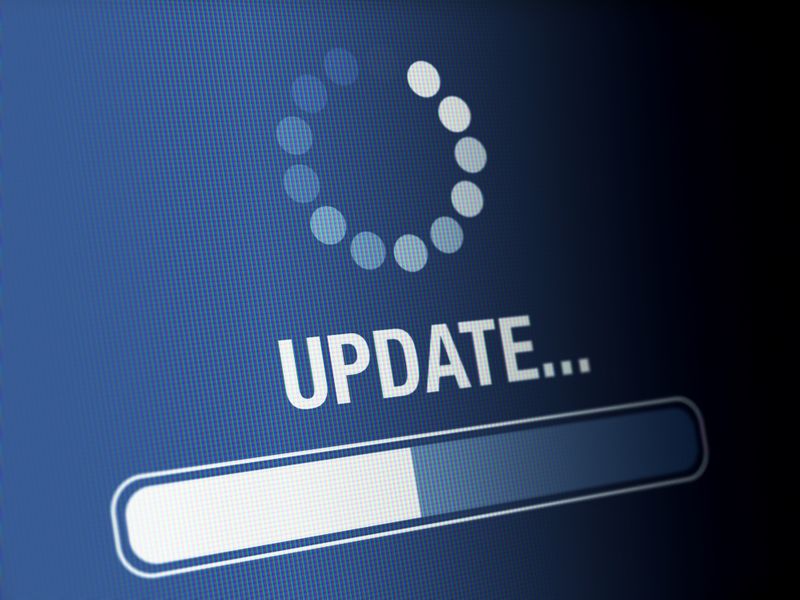 With a rising demand for 4K compatibility, many applications are working on having their programs function properly in a 4K environment. Be on the lookout for any new updates and check their official websites for further information.
Your Cables Need to be Checked and Interchanged
Check that you are using the right cable.
You may have connected your 4K monitor to your CPU with the wrong type of cable, resulting in a blurry screen. Only HDMI cables and DisplayPorts are used with 4K monitors, as VGA cables have a maximum resolution of 1080p.
When hooking up your HDMI cable, make sure your GPU supports HDMI 2.0. HDMI cables are often reused, so you may need to replace it to ensure optimal function. Fortunately, they are reasonably priced and can be widely found.
For a high-speed HDMI cable compatible with 4K, see Amazon Basics Premium Braided HDMI Cable .
Like HDMI cables, DisplayPorts may have to be replaced every few years. Ensure your DisplayPort is model 1.2 or above. Although slightly more expensive than HDMI cables, they can be easily ordered online. See KabelDirekt DisplayPort Cable for a high-quality 4K compatible DisplayPort.
If you're using an analog to digital converter, this could be interfering with the signal, and causing a delay. Ensure that all cables are securely attached and clear of any dust. If your converter is a few years old, try replacing it with a new one to guarantee the fastest connection.
Your Graphic Card Needs to be Changed
4K monitors work best with high-quality GPUs.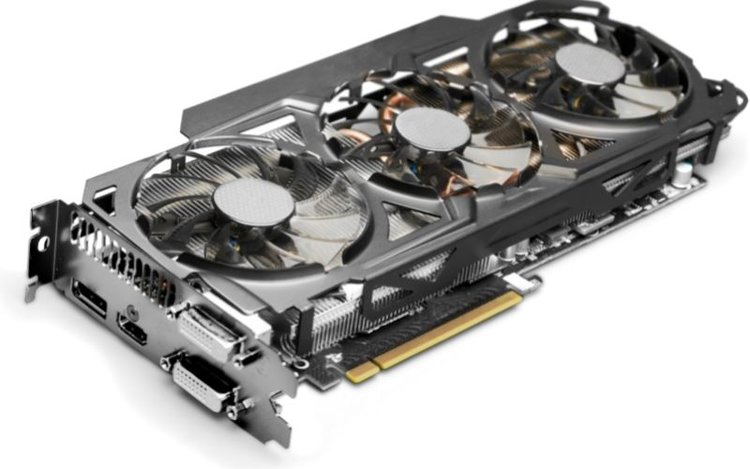 While your other monitors may not have needed a strong Graphic Processing Unit (GPU), your 4K monitor will not properly render graphics without it. GPUs quicken the graphics output to your device, making them a crucial component when setting up 4K monitors.
This is especially important when gaming and using other graphic-heavy applications where constant rendering must take place for a smooth user experience.
GPUs do not burn out or slow down overtime, but as applications are updated, and new video games are released, they may become obsolete and will need to be replaced.
You can swap yours out for an upgraded model at home. Watch the video below to learn how!
Wrapping Things Up
4K monitors offer an amazing experience for digital artists, editors, and gamers alike, but much of the rest of technology hasn't quite caught up yet.
However, with a few system tweaks and the rearranging of a couple of cables, you'll be well on your way to the clearest monitor you've seen yet!
How's your experience been with 4K monitors?
Do you have any additional tips for fixing blurry 4K monitors?
Let us know in the comments below!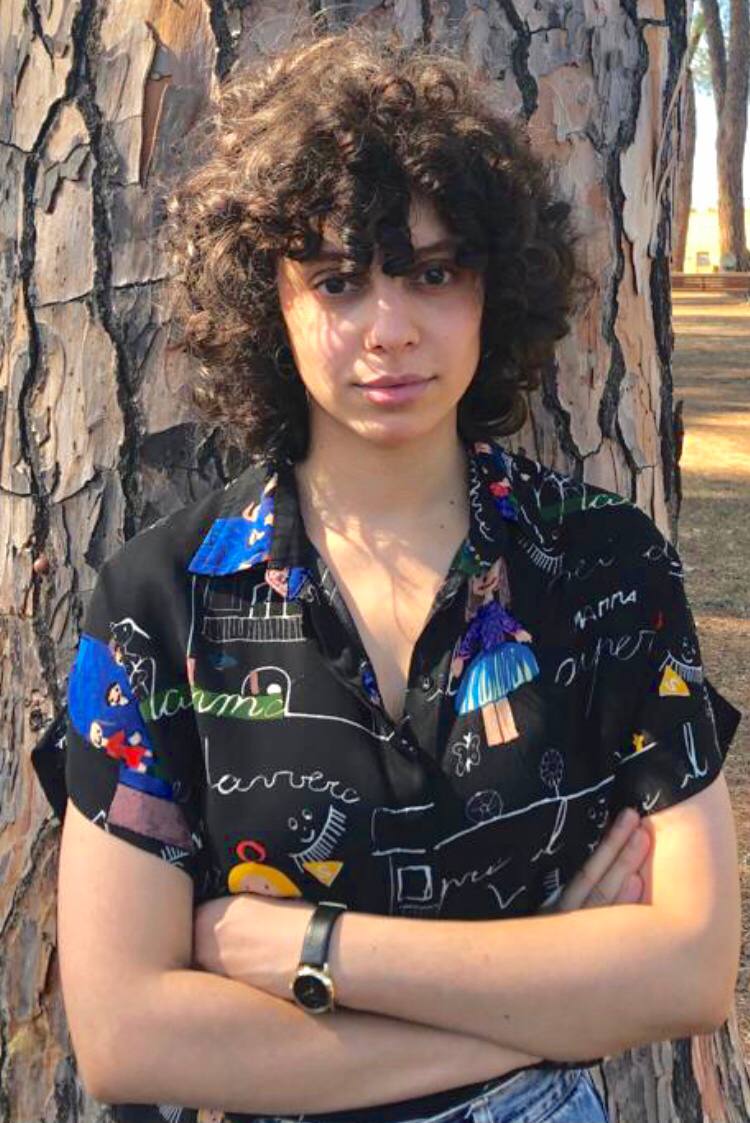 Yesenia Achlim is a technical copywriter and editor with a focus on AV equipment. She aims to break down complicated topics and make technology accessible, no matter your technical expertise. When she's not teaching you how to replace a projector lamp, you can find her reading and baking.