If you are annoyed by seeing HDMI error messages that ruin your TV viewing experience by appearing repeatedly and erratically on your screen, you're not alone. This issue is quite widespread, appearing in different TV models, and it's not limited to TVs from a specific brand. Fret not, as you can resolve this issue easily once you know what's causing it.
We were able to track down the most common causes of the HDMI pop-up issue and have listed them below along with their solutions. First, you must identify whether the problem lies in your cable, software, settings, et cetera and then deploy the appropriate solution to get the pop-up to stop appearing.
So, let's get started!
What Is the HDMI Pop-Up?
The HDMI pop-up refers to the banner on your TV showing which HDMI channel you are on and the resolution. While it is normal for this banner to appear once when the TV is switched on or when the source is switched to HDMI, it should go away after a few seconds and not reappear.
If it keeps popping up every few seconds, your TV is facing interference from its internals, and only professional repairs can solve such issues.
Why Does HDMI Keep Popping up on My TV?
Based on extensive research, it appears that the HDMI banner pop-up issue is common and happens for several brands including Samsung, LG, and Sony. The good news is that we know why you are getting the HDMI pop-up repeatedly, and they are most likely one of the following reasons:
1. Streaming Device Is Not Turned Off
Turning off your streaming device, gaming console, or other AV sources can cause them to enter sleep mode instead of powering off completely. Since the device isn't powered off and the HDMI cable for output is still connected to the TV's HDMI port, its input keeps interfering, causing the HDMI pop-up to appear on the TV repeatedly and disrupt your TV watching experience.
Solution
There are two possible solutions to the problem. The obvious one is to long-press the console's power button to cause a proper device shutdown. When the console is powered off properly, the interference from the HDMI pop-up should stop.
The other solution requires you to open the power management settings of your devices and access the response options. Change the setting so that the device powers off completely instead of going into sleep mode when the console is directed to "turn off." Upon applying these settings, your console will power off completely every time.
After applying this setting, you won't have to switch the device off manually by hard-pressing the power button, and you also won't have to remove the HDMI cable after use.
2. Native Resolution Is Turned On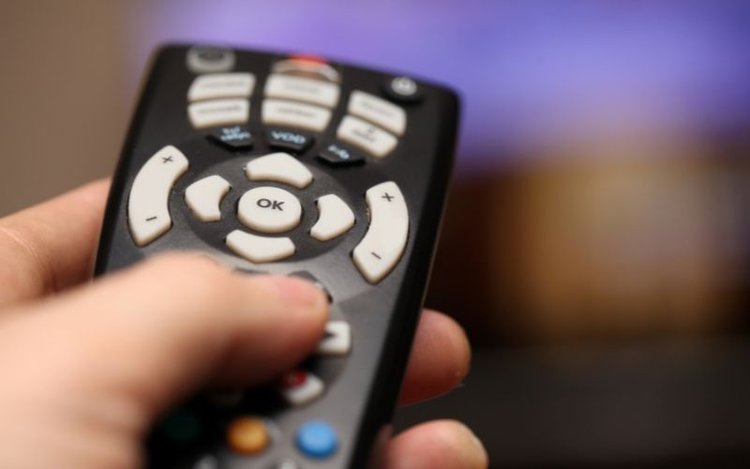 All smart TVs have a native resolution. For example, a 4K Smart TV will have a pixel resolution of 3840 × 2160 (standard), the best TV tech currently offers.
However, keeping settings so that all devices output at such a high resolution causes problems when you try connecting it to a PC or some other device that cannot support the same resolution. Connecting anyway will cause the HDMI pop-up to appear repeatedly.
Solution
The best way to solve the issue is to access TV settings and change output resolution from native to either 1080p Full HD or 720p HD, i.e., the resolution your connected devices can support. Once you have made this selection, the pop-up should stop appearing.
3. TV Firmware Is Not Updated
Smart TVs run on an operating system or OS, which receives frequent updates from the TVs manufacturers. These updates are issued to fix routine issues that come to light after the TV's public release. This way, modern TV manufacturers ensure their TVs provide smooth performance over a substantial period.
Hence, if you do not update your TV's firmware, it may not support certain features and cause it to run into issues like the repeated appearance of the HDMI pop-up.
Solution
The only solution to this problem is updating the TV's firmware. Installing these updates may take a little time, but the issues will only worsen if you avoid them.
4. HDMI Cable Is Faulty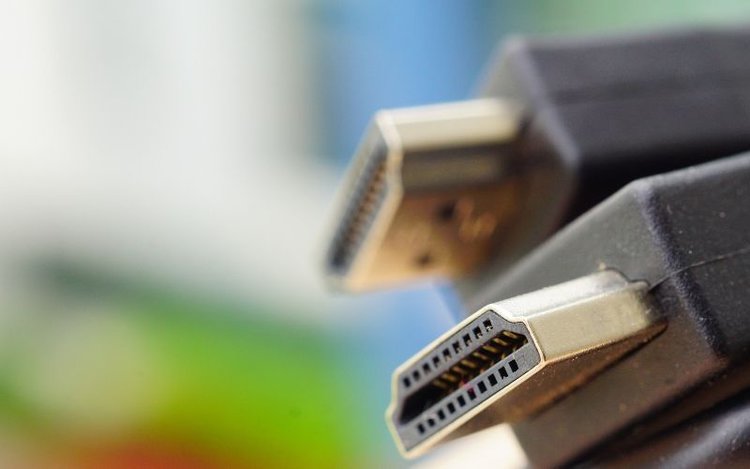 Another reason for your HDMI pop-up repeatedly appearing on the screen is a faulty, somewhat functional cable or a cable that's damaged beyond repair and unusable. Damaged HDMI cables can cause minor lags when transferring data, causing the pop to appear.
Solution
Test your HDMI cable on other devices and check if the connection continues to be disrupted. If it is disrupted, replace the cable with a new one; this will cause the banner to stop appearing.
5. SimpLink Is Turned Off
Your TV's SimpLink function helps you control connected HDMI devices through the TV remote. Turning it off can disrupt the connection and cause the pop-up to appear.
Solution
Turning SimpLink on will stop the banner from repeatedly appearing, allowing you to enjoy content on the TV normally.
Is It Possible That I'm Facing Some Other HDMI-Related Issue?
Yes, you might be facing a completely different issue with your HDMI-enabled Smart TV, and it's likely to be the HDMI handshake issue. This issue can disrupt both audio and video outputs.
The HDMI Handshake Issue
When you connect your TV to an input source, like your streaming device or console, they recognize each other, and this process is called an HDMI handshake. Due to the HDMI handshake, the devices consider each other authorized to transfer HDMI signals between them.
However, if the handshake fails and the devices fail to recognize each other, you will face audio or video-related problems.
Solution
There are several ways you can try solving the handshake issue.
Disconnect the devices and reconnect them to the TV.
Replace the HDMI cable.
Ensure your device's output is compatible with your TV.
Turn your device off and on again.
Use other HDMI ports to see if the problem persists.
Is There Any Other Solution for the HDMI Pop-Up Issue?
Yes, there is another solution besides the one we shared in this post so far. However, this solution is akin to ignoring the problem rather than solving it. You can go to the TV's settings and turn off banner notifications. Applying these changes to your TV's settings will stop the HDMI pop-up from appearing. However, this solution is no solution at all as the issue causing the banner to appear will persist and make your viewing experience subpar.
Conclusion
Several reasons can cause the HDMI pop-up to appear repeatedly on your TV.
You might need to change the power management settings on the media devices connected to the TV to power off completely and not enter sleep mode.
It's also possible that your TV's resolution doesn't support the output resolutions of the devices connected via HDMI, and that's causing the HDMI pop-up to appear. Using a damaged HDMI cable, not updating the TV's firmware, and turning the SimpLink function off can also cause the same issue.
The silver lining here is that the issues we identified can be resolved quickly and do not require costly repairs. If these fixes do not solve the issue, it's a sign that there's a bigger problem that an experienced repair professional can fix.
We hope you found the blog post informative. Check out our other blog posts for more information on HDMI.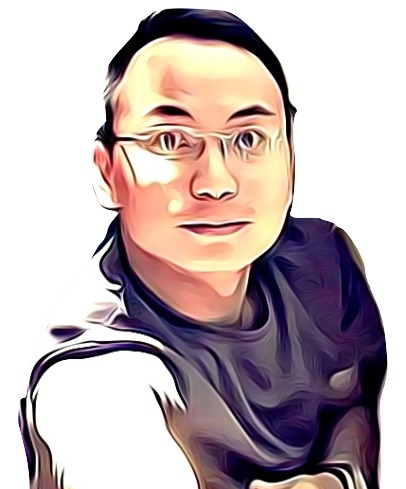 Vance is a dad, former software engineer, and tech lover. Knowing how a computer works becomes handy when he builds Pointer Clicker. His quest is to make tech more accessible for non-techie users. When not working with his team, you can find him caring for his son and gaming.