HDMI (High-Definition Multimedia Interface) is an audio/video interface that helps transmit high-definition video and audio over a cable. It is used in both the home entertainment and commercial A/V (audio/video) space.
You can find HDMI ports in different consumer electronic products — including laptops, gaming consoles, televisions, digital TVs/streaming devices, etc. Thanks to this ubiquity of the HDMI, there are more HDMI port connection issues than ever before.
But why are HDMI ports going bad? After all, they are designed to last long or surpass the life of the device it's embedded into.
Is the lousy HDMI signal transfer the fault of the connector port, or could there be other reason(s) behind the issue? Read on to find that out.
How Do I Know If My HDMI Port is Bad?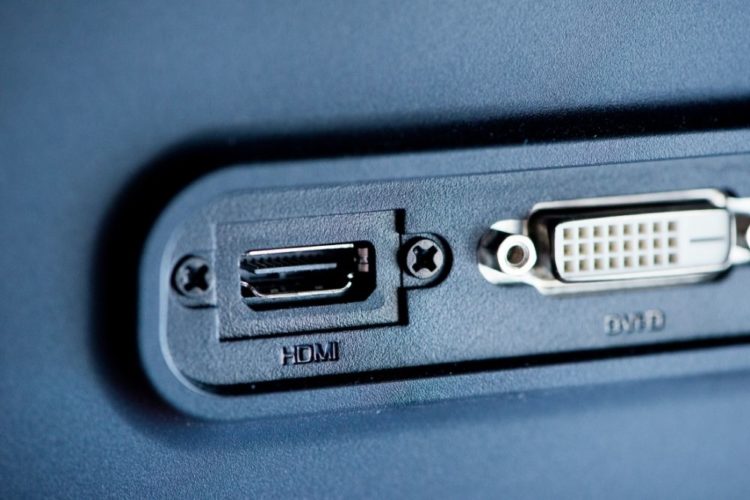 If the visuals on your output device (TV, laptop, monitor, etc.) are off or the audio is outright bad, do not fault the output device right away.
Maybe something extrinsic to it is not doing its job. The HDMI port, for instance, could be misbehaving.
When an HDMI port has gone rogue, it communicates that to you in the following ways:
A flickering picture or blurry image.
The picture fading in and/or out.
Bad resolution or discoloration.
Video lag or audio-video synchronization issues.
No or fuzzy audio.
Kindly note, the above outcomes could have also been caused by other links in the HDMI connection chain.
In other words, an HDMI issue is not always the fault of the port. A bad or wrong HDMI cable, for instance, could have caused the issues mentioned above.
The Process of Elimination
Before attempting to fix the HDMI port, make sure all other possible HDMI fault causes are ruled out.
Do a Device Reboot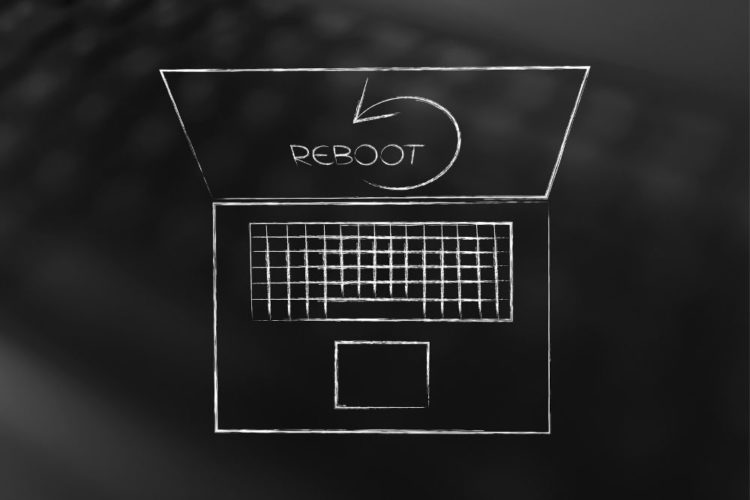 A restart may be all that's needed to fix HDMI-related video and audio issues you have with your device.
If the basic restart doesn't change anything, dig deeper.
Assess the State of the HDMI Cable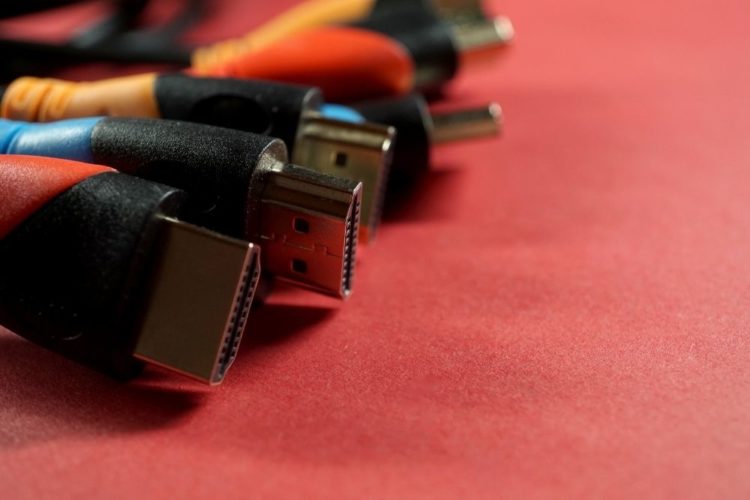 The HDMI cable you use may be in a bad or non-ideal physical state and could be causing fuzzy video or audio. Improper storage, bending or coiling, etc., may have damaged the cord.
If you have pets in the house, they could have chewed on the cord and caused the cable's malfunctioning too.
If the cable has taken on a weird color, it's a clear sign the cord is worn out or too old.
But a bad HDMI cable may not necessarily look so from the outside. Despite not showing visible kinks or blemishes, the internal connections could have been broken down.
Besides the actual cord itself, also check whether the cable's connector jack is in good shape. If it's bent, cracked, or distorted in any way, the HDMI signal won't travel smoothly.
Check if a new cable helps address the low resolution and blurry picture concerns.
Ensure the Cable Meets the Required HDMI Standard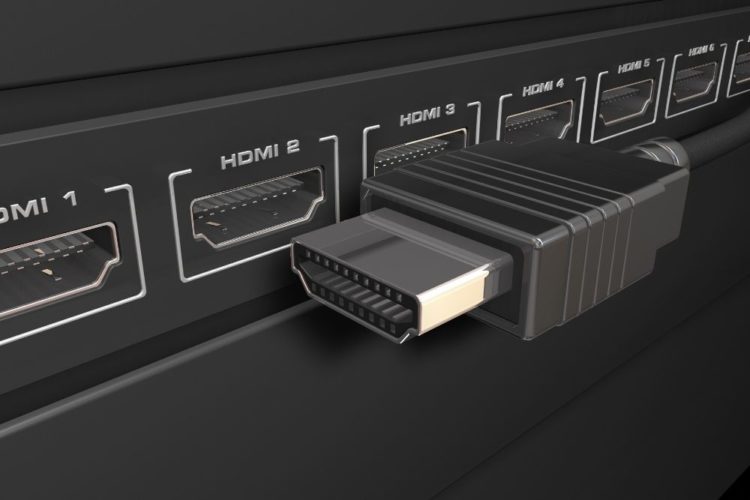 The HDMI cable you use must meet the HDMI standard warranted by your setup.
An HDMI 1.3 cable, for instance, would not support 4K output. To facilitate that, you'll need HDMI 1.4 (or later) cable.
Do premium cables make a difference? The latest HDMI standards and HDMI cable prices do not correlate with each other whatsoever.
You can find a relatively inexpensive HDMI cable supporting the latest HDMI specification and a premium cable still stuck on the previous standard.
Budget-friendly cable examples include Tripp Lite High-Speed HDMI Cable and the Amazon Basics Premium-Certified Braided HDMI Cable .
The expensive cables charge a premium for their high-quality materials and construction — which provide better shielding to reduce electromagnetic interference and offer increased resistance to twisting and soldering.
Check Whether the Cables are Inserted Correctly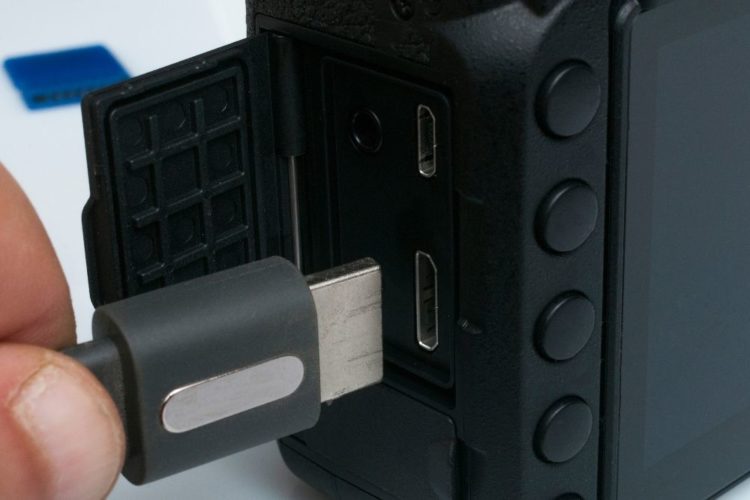 At times, you may have not plugged the cable into the port correctly. The cable must be fitted snugly at both ends (source and output devices).
Compared to a composite or component video connection, HDMI connections aren't as tightly fit and tend to slip out.
Thankfully, HDMI cable locks such as the C2G HDMI Cable Lock come to the rescue.
Loose connections are usually a concern when the distance between the source and the display device is too long.
Reduce the Distance Between Your HDMI Devices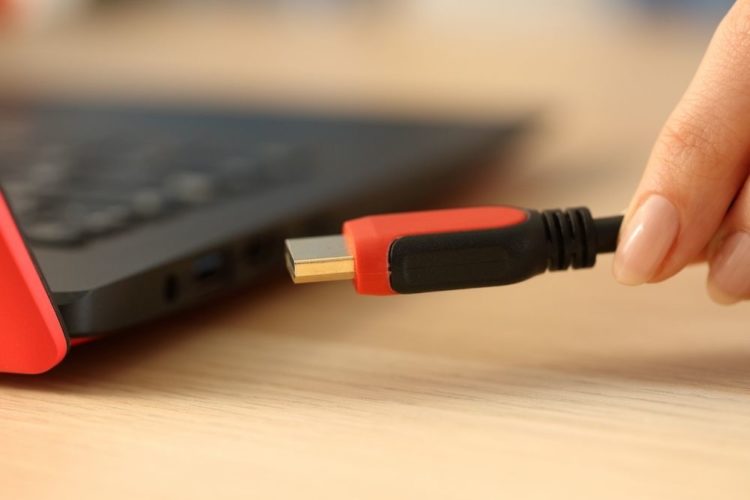 Generally, shorter HDMI cables are slightly more efficient at carrying the A/V signal than longer cables because travel time is a bit more with the lengthier cords, which increases the likelihood of the signal being subjected to the cable's distortions and internal irregularities.
The ideal cable length is 10 meters (32 feet). For 2K and 4K resolutions, the cable should not be more than 3 meters (10 feet) long. For lower resolution outputs, lines stretching up to 15 meters (50 feet) would work.
If the distance is around 10 meters or longer, use an HDMI extender kit (such as this gofanco HDMI Extender ) or an HDMI repeater (like the Cable Matters HDMI to HDMI Repeater ).
If you don't want to invest in a repeater or extender, bring the two HDMI devices closer and hook them up with a shorter, more robust cable.
Check for the "HDMI Handshake"
HDMI requires devices to have the license needed to talk to each other via a communication standard called HDCP to connect various audio and video devices.
HDCP (High-bandwidth Digital Content Protection), in a nutshell, is a digital copy safeguard. The technology protects unlicensed copying of HD video.
To learn more about HDCP and its functionality, watch this video:
The ability of the different devices to recognize and transmit media is called the "HDMI handshake".
In its absence, the HDCP encryption rooted in the HDMI signal won't be recognized by the linked hardware.
That means you won't be able to play video games, watch movies, etc.
Check for Software and Firmware Updates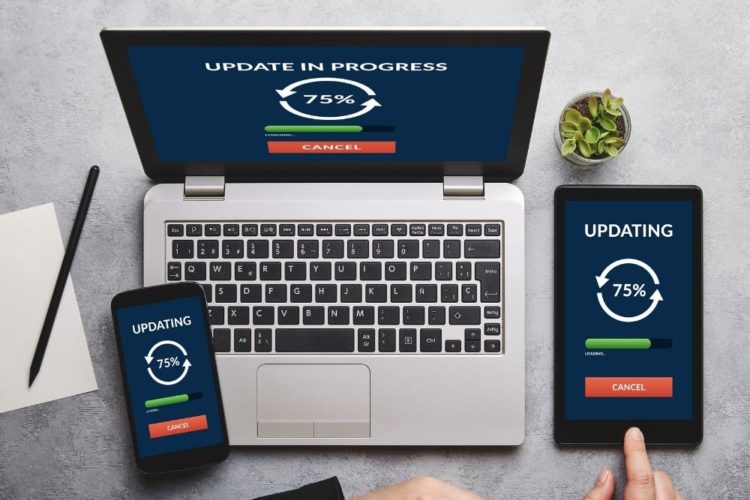 Chances are, the software or operating systems on your devices are not up-to-date — which could be the reason behind the "no-sound-and-picture" situation.
If the software on the connected devices is not the most recent, there could be a "handshake" disruption.
Also, look for firmware updates for your device online.
Firmware is essentially your hardware's software code. Like a network card, optical drive, TV remote, etc., your HDMI-equipped device (laptop, smart TV, etc.) has built-in firmware that may not have been updated.
(Kindly note, your HDMI port has firmware, but you cannot update it. For instance, HDMI 1.4 cannot be updated to the 2.0 version through an OTA update.)
Connect the HDMI Cable to Another Port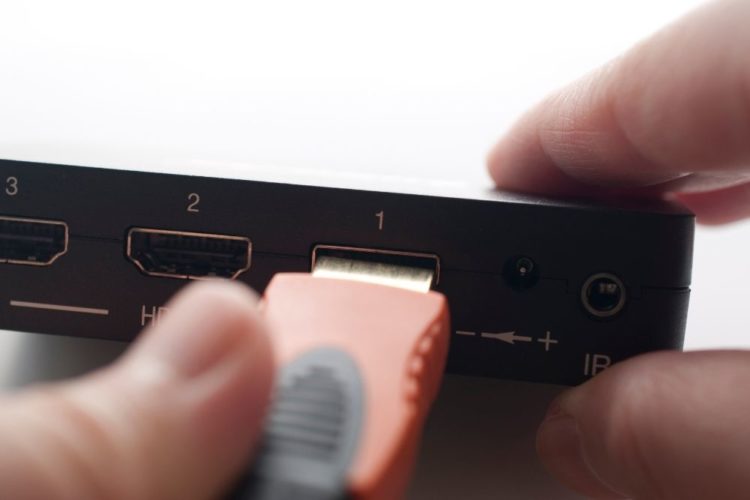 Before giving up on your HDMI cable, plug it into another HDMI port (on the same or another device).
If the HDMI signal goes through, your HDMI cable is fine, and the issue probably lies with the port or somewhere else.
If the signal is bad or there's no sign of one, get a new cable. That may solve the problem.
Fixing a Bad HDMI Port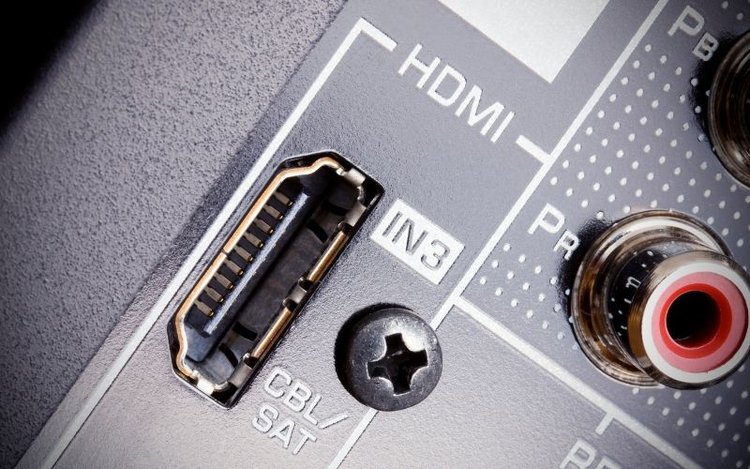 If the cable is fine and you've inserted it into the correct port properly, and a reboot is also not revamping its functionality, the port could be damaged.
Unfortunately, there's no standard fix for a warped, damaged, or worn-down HDMI port. You can consider it pretty much totaled.
Even if there were one, it would be complicated and best done by a professional since the repair task would entail soldering tiny connections, which you may not be comfortable doing.
The last thing you would want is to waste your time wrecking the device.
Bypassing a Bad HDMI Port
If you need the HDMI functioning but do not have the budget to buy a replacement device, there is a workaround: Get an adapter!
HDMI adapters work with a range of ports, including USB, VGA, and DisplayPort. Here are our adapter recommendations for the different ports:

Cable Matters SuperSpeed USB 3.0 to HDMI Adapter (USB to HDMI Adapter) for Windows up to 1440p in Black
Anker USB C to HDMI Adapter (4K@60Hz), 310 USB-C Adapter (4K HDMI), Aluminum, Portable, for MacBook Pro, Air, iPad Pro, Pixelbook, XPS, Galaxy, and...
VENTION VGA to HDMI Adapter-1080P Video Dongle Adaptador VGA Converter with Audio Cable (0.5FT), Male to Female for PC, Laptop Monitor HDTV
Anbear DisplayPort to HDMI Adapter, Display Port to HDMI Cable(Male to Female) for DisplayPort Enabled Desktops and Laptops Connect to HDMI Displays...
Cable Matters SuperSpeed USB 3.0 to HDMI Adapter (USB to HDMI Adapter) for Windows up to 1440p in Black
Anker USB C to HDMI Adapter (4K@60Hz), 310 USB-C Adapter (4K HDMI), Aluminum, Portable, for MacBook Pro, Air, iPad Pro, Pixelbook, XPS, Galaxy, and...
VENTION VGA to HDMI Adapter-1080P Video Dongle Adaptador VGA Converter with Audio Cable (0.5FT), Male to Female for PC, Laptop Monitor HDTV
Anbear DisplayPort to HDMI Adapter, Display Port to HDMI Cable(Male to Female) for DisplayPort Enabled Desktops and Laptops Connect to HDMI Displays...
Last update on 2023-09-20 / Affiliate links / Images from Amazon Product Advertising API.
FAQs
1. Do HDMI ports wear out or break?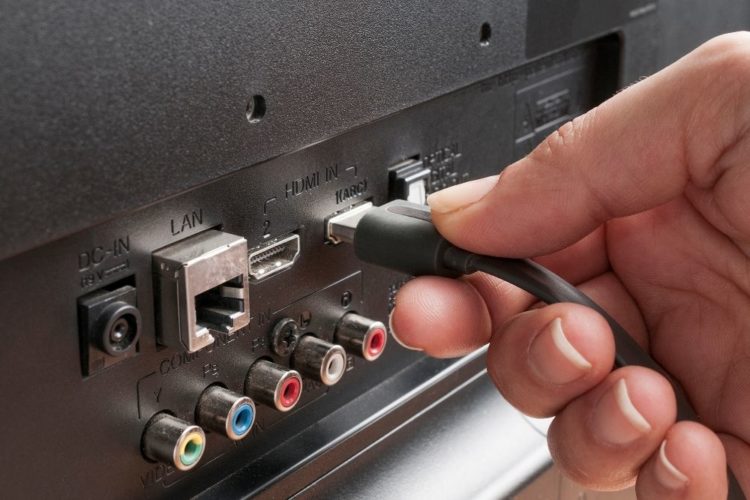 If not clear already, HDMI ports do wear out with use.
The constant cable plugging action is enough for the port to lose its efficiency and sheen over time. But that timeframe should be pretty long.
Manufacturers know HDMI ports are busy during their lifespan, and they therefore design the port rugged enough to withstand the usage. In other words, HDMI connectors do not break easily.
Most remain good for a long time, and the need for replacing or repairing one usually doesn't arise. Invariably, the device employing the port usually reaches the end of its lifecycle before the HDMI connector goes bad.
USB ports break more often and quicker than HDMI ports. If you've never had to deal with a broken USB connector in your devices before, you're unlikely to break an HDMI port.
But if you insert in and pull out the cable recklessly, you will end up damaging an HDMI port quicker than normal.
2. Are the different HDMI port sizes causing confusion and inappropriate use?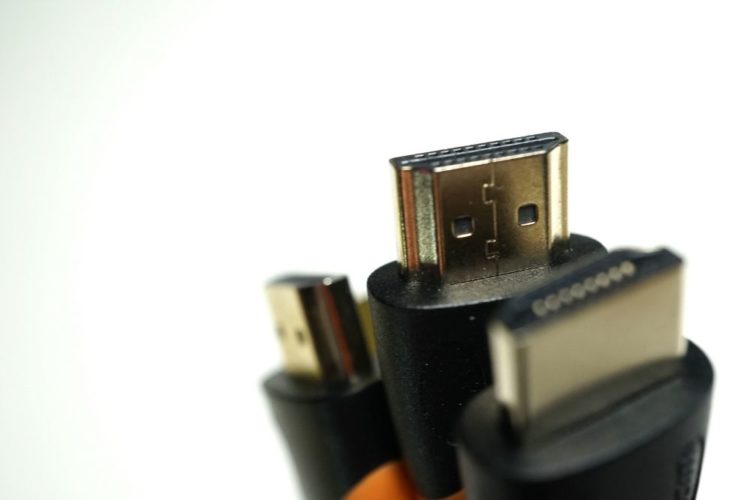 Like USB's connector variants (USB-A, USB-B, USB-C, etc.), HDMI has different port sizes also. Besides the standard HDMI, there are micro-HDMI and mini-HDMI. The most commonly found or used HDMI size is the standard-size variant.
HDMI ports are rarely labeled, and there are also no color codes indicating the port type. Therefore, there is the possibility of users pushing an incompatible HDMI cable into the port, and in the end, destroying it.
However, the likelihood of that happening is extremely low since most devices employ standard-size HDMI ports. And people who work with the lesser-used HDMI port types know better than to force a mini-size HDMI cable into a regular size port.
The identity confusion, however, can happen with the DisplayPort since it looks pretty similar to a standard HDMI port.
3. How to prevent an HDMI port from going bad?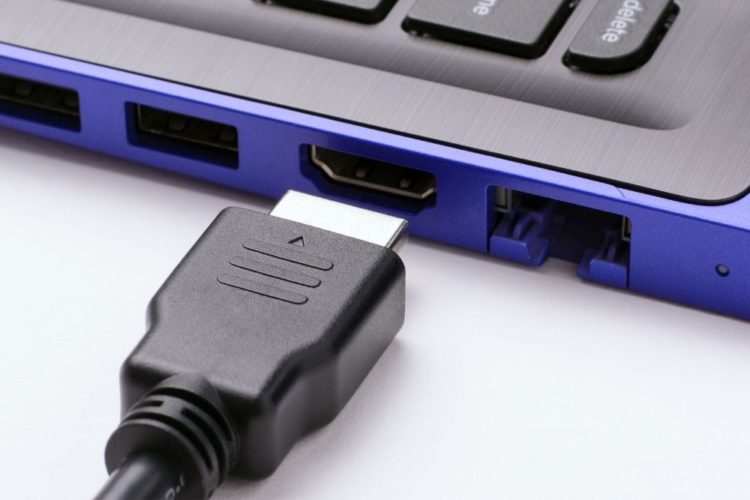 The best way to prevent an HDMI port from getting damaged is not using the port. Don't look so confused — that's a joke.
If you are concerned about your device's HDMI port failing or you want it in immaculate condition for as long as possible, use an HDMI extension cable, such as this LANMU 1-Feet HDMI Extension Cable .
The cable can stay plugged into the HDMI port of your device indefinitely. The relatively short cable length means you can nicely tuck it away behind your TV or some other device.
The cord that connects to the source device will plug into the HDMI connector or the female jack of the 1-foot cable.
If the frequent insertion and withdrawal damage the port, you can always buy a replacement cable. This way, the original HDMI port would remain in pristine condition for a long time.
Even if keeping the short cable plugged in is not the most practical thing to do, having one in place would undoubtedly reduce the number of times you take the HDMI cable out and place it back in.
But an even better solution is a port saver.
This Monoprice Male to Female HDMI Port Saver , for instance, eliminates the cord. If you don't mind some cable lying in between the male and female connector, the Monoprice 28AWG 8-Inch Port Saver would be ideal.
Conclusion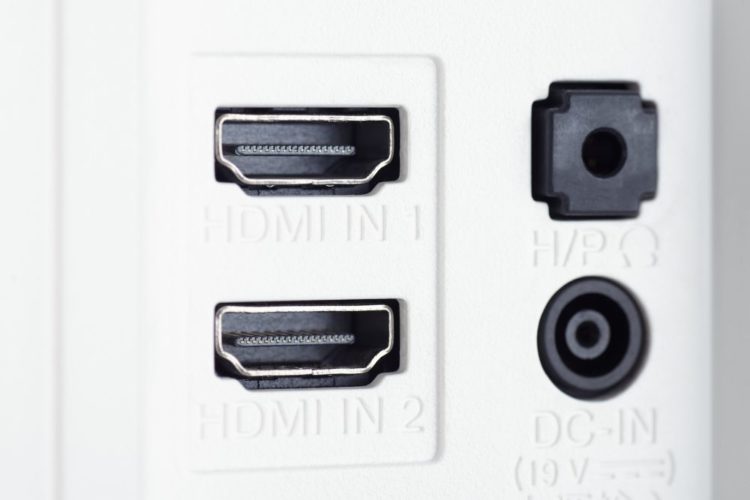 A bad HDMI port or any other HDMI-related concerns are not a major issue. If you learn more about the problem and rule out the likely causes, fixing the concern should not take much time or effort.
This article hopefully serves as your perfect starter guide.
If none of the fixes mentioned above remedy your HDMI port situation, you may require replacement HDMI hardware (connector, cable, etc.) or a new device altogether.
But before sending in the device for repair or buying a new one, do not forget to try out a replacement HDMI cable. If it remedies the situation, you will potentially save hundreds or even thousands of dollars, which you would have otherwise spent on the new device.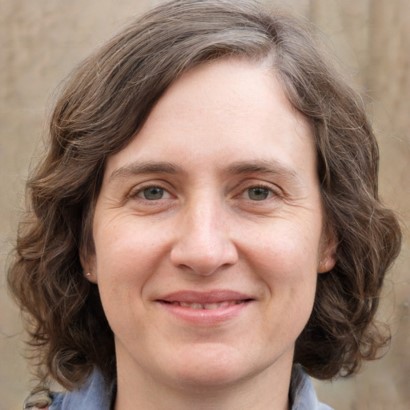 Catherine Tramell has been covering technology as a freelance writer for over a decade. She has been writing for Pointer Clicker for over a year, further expanding her expertise as a tech columnist. Catherine likes spending time with her family and friends and her pastimes are reading books and news articles.