Wi-Fi is a convenient way to connect to the internet. It also helps connect multiple devices to one network.
A wireless system, however, has its qualms. Possibly, the biggest concern is security. And when a lapse occurs, any random person can use your internet.
If your internet connection has limited bandwidth or a data cap, the nefarious usage can significantly impact your Wi-Fi experience.
On the other hand, too many devices accessing the network with your knowledge could also hamper the experience.
In this article, we'll discuss the number of devices connected to your Wi-Fi network, finding the number and type of devices, blocking access to unauthorized users, and more.
Keep reading to manage and secure your wireless internet.
How Many Devices Can Connect to Wi-Fi?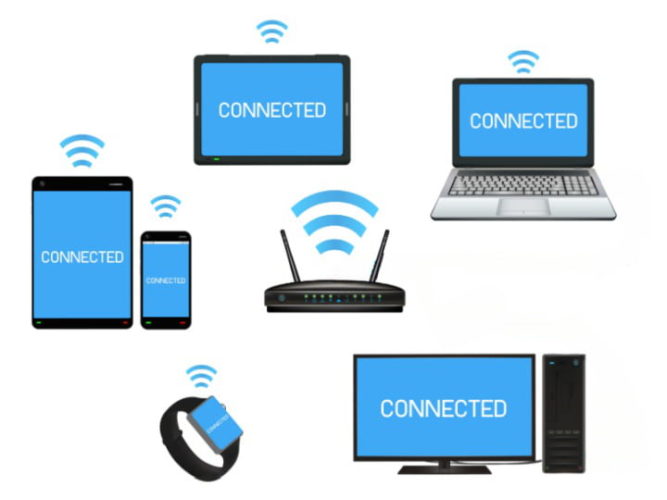 Theoretically, a maximum of 255 devices can log on to a particular Wi-Fi connection simultaneously.
In the real world, however, that number is hard to clock. Also, 255 devices will be difficult to entertain with a single router due to bandwidth limitations and other factors.
The practical limit is, therefore, set to around 45 devices. But even that could change, or the number could be lesser in the real world, based on the internet plan and the nature of use.
For example, casual web browsing or checking emails would be fine. But the network will quickly stress out if all or most connected devices perform heavy-duty tasks (streaming content, playing games, etc.).
If the devices are merely connected and not performing any streaming or sending of information, you can even have more than 45 devices hooked to the internet simultaneously.
What is Ideal Internet Bandwidth?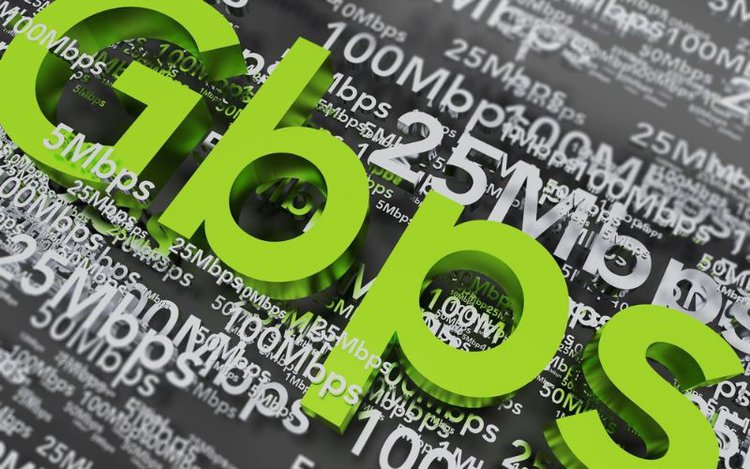 There's no ideal bandwidth. Depending on your use, bandwidth requirements change.
A 25 Mbps connection should suffice for casual browsing, checking emails, occasionally streaming videos, etc. The bandwidth shall accommodate anywhere between two to seven users simultaneously.
If a couple of users stream 4K content or play games, there may not be room for another device. But if all or most are using the internet for light tasks, seven or more users may quickly come on board together.
For a large family with more than ten devices connected and using the internet continuously and heavily, somewhere near a 1 GB internet plan is required for seamless usage.
The following is a list of popular online activities (in no particular order) and their typical bandwidth requirements/consumption:
| | |
| --- | --- |
| Activities | Bandwidth Needed |
| Email | 1 to 2 Mbps |
| Social media | 3 to 10 Mbps |
| Video streaming | 2.5 to 20 Mbps |
| Video calling | 5 to 10 Mbps |
| Streaming music | 1 to 2 Mbps |
| Web browsing | 3 to 5 Mbps |
| Internet banking | 2 Mbps |
| Online gaming | 5 to 25 Mbps |
| Online shopping | 2 Mbps |
| Smart home devices | 1 to 10 Mbps |
Notes:
The above bandwidth requirements are per device/connection and average figures.
Based on the activity, the bandwidth needed could be lesser or more. For instance, if an email message is only some text and is brief, it will use less than 1 Mbps. For media-rich or attachments-heavy emails, the bandwidth needed will be more.
If the video streaming quality is below HD, even less than 2.5 Mbps of bandwidth will do. Also, the video streaming bandwidth requirements stated above are YouTube-provided. The numbers could be lower or more for Hulu, Netflix, and other video streaming services.
Hopefully, the table above will help you determine the internet plan that suits your requirements and the number of devices you can connect at once. Since bandwidth is usually unlimited with most plans now, the speed should be more of a consideration.
How to Check Who's on Your Wireless Network?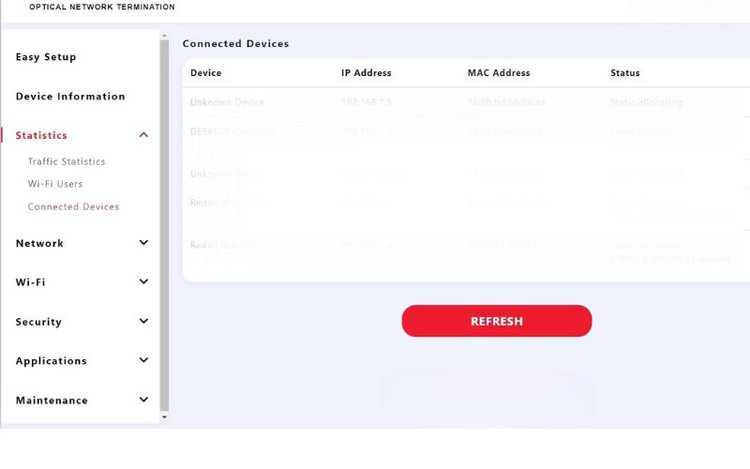 If the number of devices connected to your Wi-Fi network is bothering you, and you would like to know how many are on, there are different ways to ascertain that.
Your router lets you in on that information. In its settings, you would find the provision to check the devices connected to the network. Here are the steps to access the setting:
Type in your router's IP address (usually 192.168.1.1) in a browser bar.
Type your username and password to access your router's settings page.
Look for a section labeled "Devices," "List of Devices," "Device List," "Attached Devices," "Connected Devices," "Wireless Clients," etc. The category is usually found on the Home page.
Click on WLAN Devices to see all the devices using your router.
Based on the router, the steps to access the information could vary. On NETGEAR, for instance, the setting is called "Attached Devices," found in the "Setup Wizard" section.
On several Linksys routers, the option is called "DHCP Clients Table." It's in the "Local Network" sub-menu under the "Status" section.
Here is a video that discusses the topic in greater detail:
How To Know who Is Using My Wifi Of My Wifi Router|How To Block Devices/Users From Using My Wifi
You may also use third-party software to discover devices using your internet without permission and glean other data.
The cool thing about dedicated software is that they offer many more handy features, such as sending alerts when a new device connects to the network. GlassWire is one such tool. You can enable the setting in the software's Settings panel.
Luckily, a nefarious user freeloading your internet is not a hopeless situation. There are multiple fixes for the problem.
You can always employ measures to make your router more secure, such as updating the device software, using a VPN, creating a guest Wi-Fi, etc. Other methods include setting a solid and unique Wi-Fi password, enabling router firewall and encryption, verifying connected devices, and more.
A unique password matters a lot since hackers, particularly those familiar with your router and its make, can easily guess stock passwords. A custom password that's at least 12 characters long and alphanumeric will make a hacker's job a lot more complicated.
Despite all the preventive measures taken, there's the slim possibility that someone still manages to sneak in. It's, therefore, advised to check the devices on your network routinely. If you don't recognize them, boot them and change your password to mitigate infiltration again.
How to Fix Multiple Devices Hogging the Same Bandwidth?
If the number of devices connected is too many to handle for a single router or Wi-Fi, here are some remedial measures you can take.
1. Mesh Network
A mesh network is essentially multiple Wi-Fi routers working in synchronization to boost the coverage of a Wi-Fi signal. The different routers, called "nodes," constitute a single Wi-Fi network.
As there is more than just one device with routing capabilities, that significantly reduces the workload on a single router.
A single node supports a maximum of 128 devices. For data-intensive tasks (large video file downloads, HD video streaming, etc.), the number drops to 30 devices.
You can always add more nodes or mesh routers to accommodate more devices to connect. This 3-pack Amazon Eero Mesh Wi-Fi System can support up to 90 devices under heavy load.
Last update on 2023-10-01 / Affiliate links / Images from Amazon Product Advertising API.
A mesh network may sound complicated, which it is not. It's easy to set up, and the accompanying app is much more intuitive and user-friendly than the typical router's browser-based web interface.
And since every node acts as a router, there's no central device to access the signal, unlike Wi-Fi extenders. Also, the network name is the same across nodes, which further adds to the convenience.
The setup could be pricey, but that's understandable, considering the hardware requirements. And in case you were wondering, nodes or mesh routers from different brands cannot be mixed and matched.
In other words, you cannot grab a couple of nodes each from the Eero mesh setup and this TP-Link Deco AX3000 (Deco X55) Mesh System and create an eclectic setup.
Last update on 2023-10-01 / Affiliate links / Images from Amazon Product Advertising API.
2. Add Another Access Point
A Wi-Fi hotspot in a home is usually a broadband router. An office or a public network employs wireless access points (WAPs) instead.
Although a router and a WAP do similar things, they are not the same. Here is a video explaining the difference:
Wireless Access Point vs Wi-Fi Router
You may also use a router or Wi-Fi extender as a WAP. But as the video above explained, managing routers is not the same as handling a proper access point device when things go wrong.
Like the nodes in a mesh system, a WAP arrangement splits the device load between different WAPs. If you're familiar with mesh systems, you'll feel right at home with access point devices.
Also, the setup could be cheaper than a mesh layout. And unlike mesh, the WAP system is more modular and brand-agnostic.
The downside, however, is the connection may not be as seamless as the interaction between mesh nodes. Also, the network names are different for individual devices, which may make managing them complex.
3. Upgrade Your ISP Subscription
If your internet bandwidth is limited, the above solutions won't take you very far, or they'll continue to struggle to handle several devices.
As briefed earlier, the bandwidth for an individual device drops as more devices hop on to the network. And lower bandwidth means slower internet speeds.
Contact your ISP (internet service provider) and upgrade to a greater or preferably unlimited bandwidth plan.
4. Upgrade to 5 GHz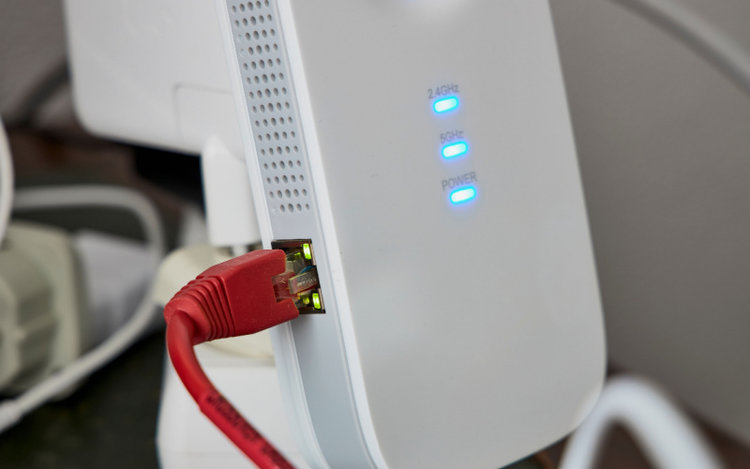 Routers with the 2.4 GHz band have long been the norm. Modern-day routers are dual-band devices that also support the 5 GHz band.
There are quite a few differences between the two Wi-Fi bands, with both scoring on respective fronts. The 2.4 GHz offers a better range, whereas the 5 GHz frequency provides much-improved speeds.
Another key and pertinent (to this discussion) difference is that 2.4 GHz is crowded. The 5 GHz band is relatively new, which means fewer occupiers. That results in fewer chances of collision and interference of data packets or the internet slowing down.
But because the 5 GHz range is shorter comparatively, it's best implemented with a mesh or WAP system.
5. Upgrade to a Wi-Fi 6 Router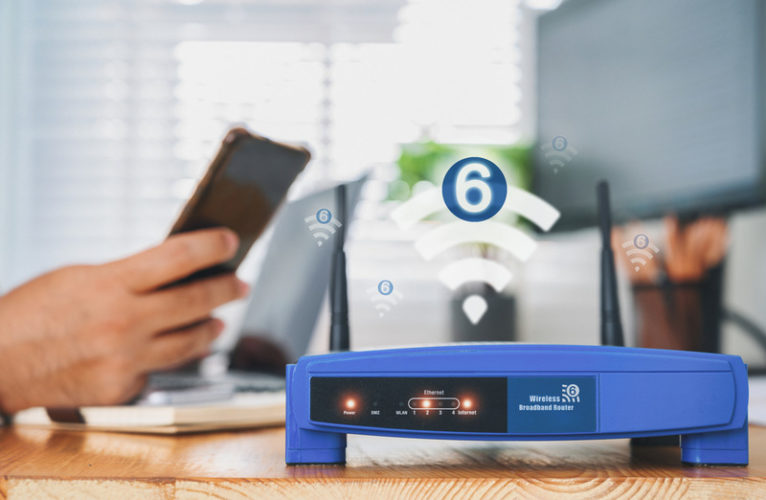 Wi-Fi 6 offers greater speeds, security, and range. It is more adept at handling multiple devices than the previous IEEE standards of WLAN.
Wi-Fi 6's maximum speed on paper is 9.6 Gbps; Wi-Fi 5 maxes out at 3.5 Gbps. That's more than a 100 percent increase.
Although 3.5 Gbps is impressive in its own right, the greater Wi-Fi 6 speed means a heightened ability to accommodate several devices at once. In other words, the new standard won't get bogged down in the presence of a cluster of machines as quickly as Wi-Fi 5.
For Wi-Fi 6 to work optimally, your router and connecting devices must have it on them. If signal strength with several devices connected is the bigger concern, then a Wi-Fi 6 router alone will suffice.
In other words, buy a Wi-Fi 6 router. The routers we recommend are:
TP-Link AX1800 WiFi 6 Router (Archer AX21) – Dual Band Wireless Internet Router, Gigabit Router, Easy Mesh, Works with Alexa - A Certified for...
NETGEAR 4-Stream WiFi 6 Router (R6700AX) – AX1800 Wireless Speed (Up to 1.8 Gbps) | Coverage up to 1,500 sq. ft., 20 devices
ASUS RT-AX1800S Dual Band WiFi 6 Extendable Router, Subscription-Free Network Security, Parental Control, Built-in VPN, AiMesh Compatible, Gaming &...
TP-Link AX1800 WiFi 6 Router (Archer AX21) – Dual Band Wireless Internet Router, Gigabit Router, Easy Mesh, Works with Alexa - A Certified for...
NETGEAR 4-Stream WiFi 6 Router (R6700AX) – AX1800 Wireless Speed (Up to 1.8 Gbps) | Coverage up to 1,500 sq. ft., 20 devices
ASUS RT-AX1800S Dual Band WiFi 6 Extendable Router, Subscription-Free Network Security, Parental Control, Built-in VPN, AiMesh Compatible, Gaming &...
Last update on 2023-10-01 / Affiliate links / Images from Amazon Product Advertising API.
Since Wi-Fi 6 is backward-compatible, your hunt for a smartphone or laptop with built-in Wi-Fi 6 can wait. If you bought the device in 2020, it's probably Wi-Fi 6-capable already since newer hardware have Wi-Fi 6 by default.
FAQs
1. Can I Repurpose My Old Router as An Access Point?
You can use your current router to extend your home's Wi-Fi coverage and spread the network load.
Place the converted router at the other end of your house and connect it to the primary or new router using a network cable, like this Jadaol Store Cat 6 Ethernet Cable , for maximum coverage.
To get rolling, you must be comfortable with networking or configuring routers. Or just hire help. Here's a video to get started:
Use an Old WiFi Router as Repeater, Wifi Extender, Access Point
2. How Many Devices Can a Mobile Hotspot Connect To?
A mobile hotspot, such as a smartphone with hotspot functionality enabled, can connect to anywhere between five to 15 devices at max.
Smartphone-turned-mobile hotspots usually support fewer devices at max, whereas dedicated mobile hotspots support more.
There are also devices that function purely as mobile hotspots, such as these SIMO Solis Lite and NETGEAR Nighthawk M1 (MR1100-100NAS) 4G Wi-Fi mobile hotspot devices.
You can also choose how many devices you can connect to at once in the hotspot device's settings.
Conclusion
To conclude, too many devices on a Wi-Fi network can bog down any wireless internet connection.
Although there's a maximum threshold, it's recommended not to have as many devices on board since that would significantly impact Wi-Fi performance, particularly when carrying out bandwidth-intensive tasks.
If needed, upgrade to a faster internet plan with greater or unlimited bandwidth, and also try sharing the device load between multiple routers or WAPs.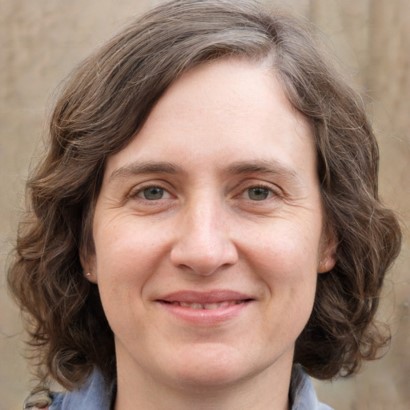 Catherine Tramell has been covering technology as a freelance writer for over a decade. She has been writing for Pointer Clicker for over a year, further expanding her expertise as a tech columnist. Catherine likes spending time with her family and friends and her pastimes are reading books and news articles.