What To Know
The primary reason a TCL TV might get stuck on its startup screen is due to a malfunctioning operating system, often stemming from software updates with bugs.
Possible solutions vary based on whether the user can access TV settings: options include soft reset, updating TV software, or performing a factory reset.
For TCL TVs stuck on the startup screen without access to settings, users can try the remote control's restart combination or use the TV's RESET button for a factory reset.
Are you facing the issue of your TCL TV stuck on the loading screen, logo, or startup screen?
It's frustrating, we get it.
This guide dives straight into the reasons and solutions to get your TV back to its best.
Let's dive in!
Root Causes
The majority of the time, your TCL TV has likely become stuck on its startup screen due to a malfunctioning operation system (OS for short).
For instance, you may have recently installed a new software/firmware update that contained bugs. While TV brands carefully scan any software for glitches before releasing it to the public, it's not uncommon for a few bugs to slip past them once in a while.
Unfortunately, this wouldn't be the first time TCL has overlooked these types of flaws, as they had to pull their 5-Series and 6-Series Google TVs from stores a few years ago due to a slow and buggy OS.
You can learn more about this particular situation by checking out Engadget's article TCL temporarily pulls Google TV sets from sale over performance issues.
Before proceeding any further, check if your TCL TV is still covered under its warranty.
If it is, reach out to TCL customer care for assistance.
If it's not, you'll have to resolve this issue on your own. Luckily, we have several solutions to fix your problem.
Possible Solutions
Which solutions you should try depends on which scenario you're dealing with:
Your TV can load past its startup screen (however briefly), allowing you to navigate its settings.
Your TV is permanently stuck on its startup screen and will not load.
Once you've identified which scenario your situation is most similar to, proceed to the following solutions to resolve it.
1. You Can Access the TV Settings
Follow the solutions below if you can access your TCL TV settings.
Soft Reset
If your TCL TV is not loading past the startup screen because of a minor glitch, soft resetting it should do the trick.
Soft resetting your TV should usually be the first troubleshooting tip you try, as it can resolve many problems. If this solution does not fix your TV, proceed to the other ones.
Step 1: Disconnect your TV from its power outlet.
Step 2: Leave it unplugged for 60 seconds.
Step 3: Long-press the Power button for 30 seconds to drain it of all electricity.
Step 4: Connect the TV to electricity and power it on.
Update TV Software
The below demonstration guide is performed on a TCL Google TV.
Step 1: Find and press the remote's Settings button, marked by a gear button. Then, head to Settings.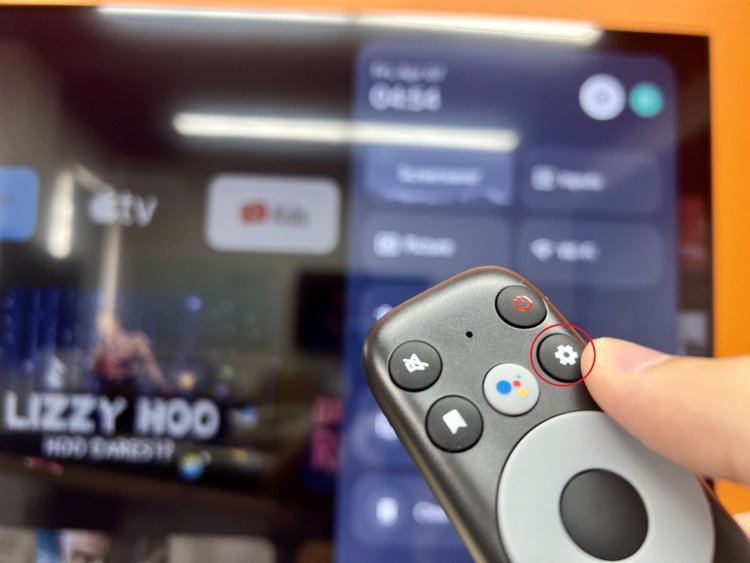 Step 2: Go to System and then to About.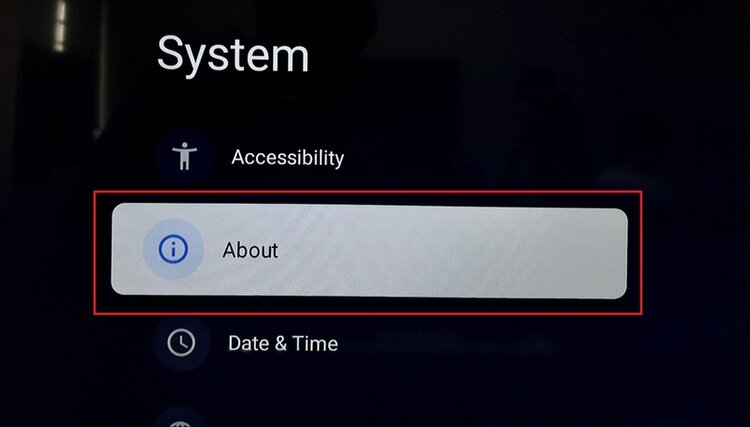 Step 3: Navigate to Software Update, followed by Network Update.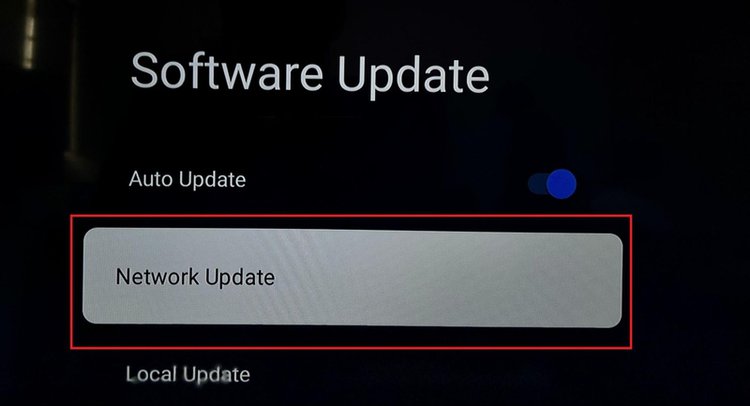 Step 4: Click on System Update before going to Check Update.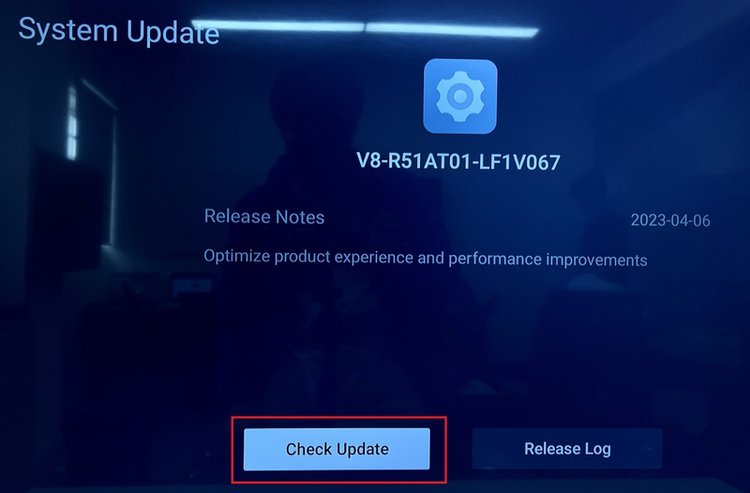 Step 5: If there's an available update, Install it.
Manually Update the TV Software With a USB Flash Drive (for TCL Roku TVs)
If your TV is unable to stay connected to Wi-Fi or can't check for updates via the internet, you must update it manually using a USB flash drive.
You need to download the update file on a USB first before inserting the USB into your TV.
Note: The USB must be a standard USB 2.0 flash drive with at least 256MB of storage.
Step 1: Open a web browser on your laptop and navigate to the Roku TV Update page. Under Choose your TV brand, select TCL.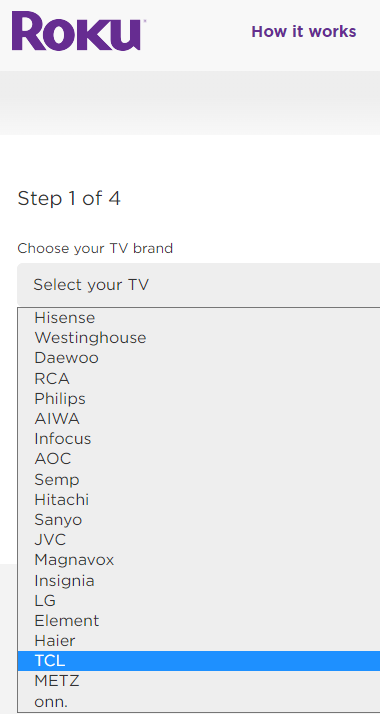 Step 2: When prompted, type your Roku Model Number into the text box. The Roku Model Number is four numbers followed by a letter (e.g. 6104X).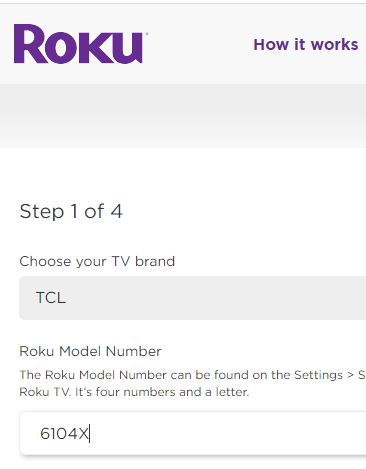 This model number can be found by following the steps below.
Open Settings.
Click on System.
Go to System update.
Select I can't connect to see your Roku Model Number.
Step 3: Click on Download Software to download the update file (named update.roku). Once downloaded, find the update file in your computer's file manager, usually in the Download folder.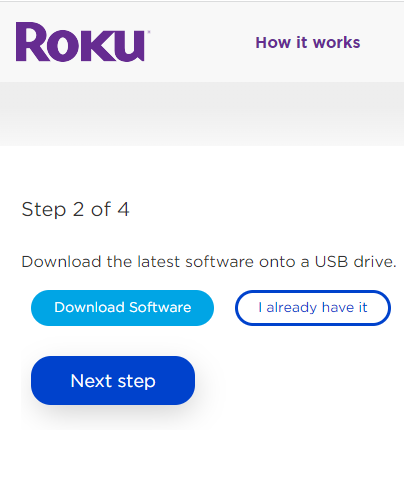 Step 4: Plug a compatible USB into your computer's USB port and transfer the update.roku file to it. Then, eject the USB from your computer and connect it to your TV. Should you see an error message on-screen when your USB is connected to your TCL TV, follow these instructions to ensure the USB is formatted correctly.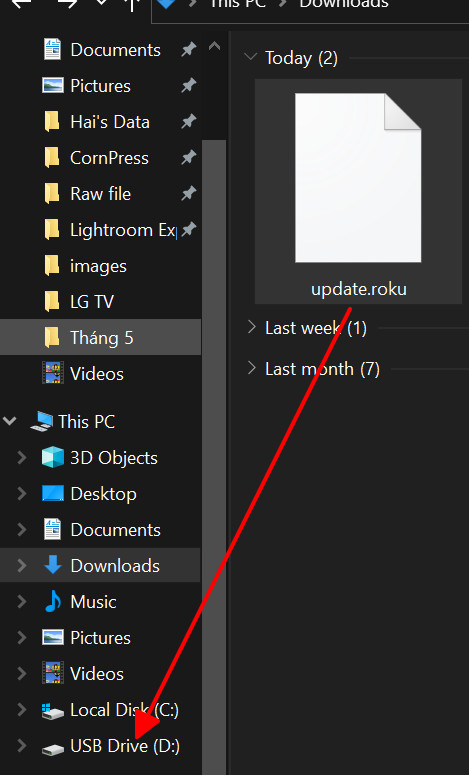 Step 5: Hit your TCL TV remote's Home button and go to Settings, followed by System. Navigate to System Update and head to I can't connect. Now, you should see a 12-digit code on-screen.
Step 6: Input this 12-digit code into the correct field on the Roku website and click on Next step. Now the Roku website will allocate you a 6-digit code.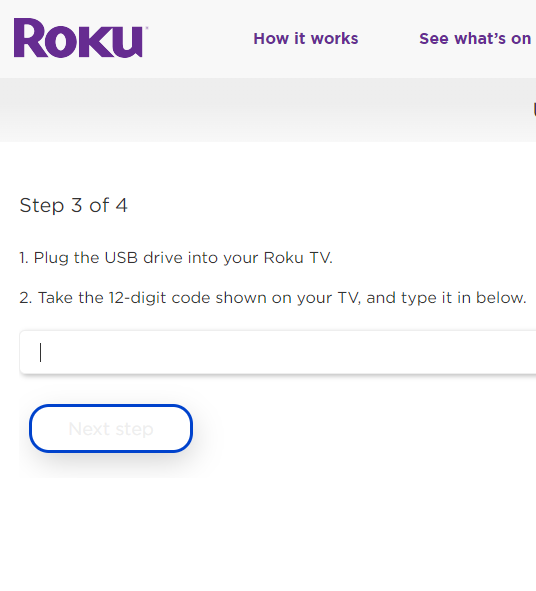 Step 7: Type the 6-digit code into your TCL TV and wait for it to update and restart. When your TV has turned back on, feel free to disconnect the USB from it.
Factory Reset
If your TV seems like a lost cause, fret not! Factory resetting is your last hope of restoring its functionality. While this process will erase all apps and data, it will also help fix any software bugs that are generating these problems.
Android TV
Step 1: Click the remote's Settings button.
Step 2: Head to More Settings.
Step 3: Navigate to Device Preference.
Step 4: Go to Reset.
Step 5: Head to Factory Data Reset and click on Erase Everything from the right-hand menu.
Step 6: There will be a pop-up window with a PIN in it. Enter this PIN into the textbox and select OK.
Step 7: Now, wait for your TV to restart and display the setup screen.
Google TV
Step 1: Tap the remote's Settings and head to Settings.
Step 2: Find and select System. Next, go to About.
Step 3: Click on Reset, followed by Factory Reset.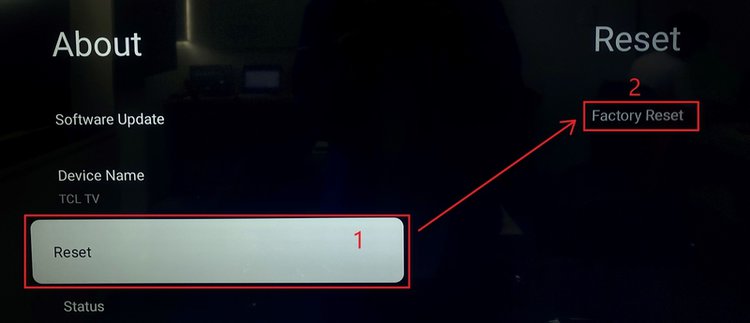 2. You Cannot Access the TV Settings
Follow the solutions below if your TCL TV will not load past the startup screen.
A. Use Remote Control's TV Restart Combination Sequence (for TCL Roku TVs)
TCL TV remotes have a shortcut that allows you to force your TV to restart. This is a great way to get your TV working again if it's completely frozen on one screen.
You must press the following combination sequence into your remote to force it to restart: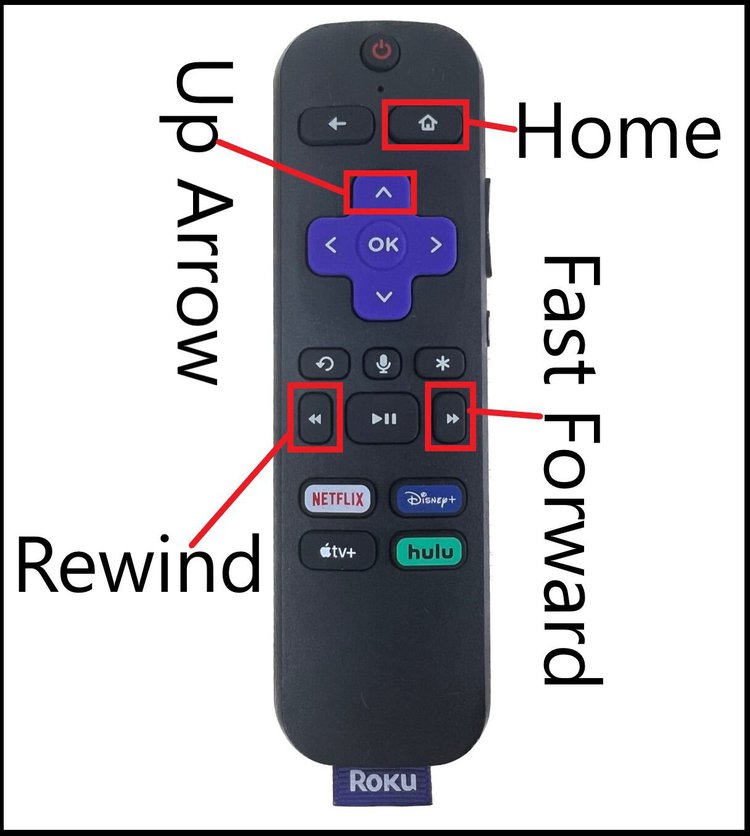 Step 1: Hit the Home button five times.
Step 2: Press the Up Arrow button one time.
Step 3: Hit the Rewind button two times.
Step 4: Click the Fast Forward button two times.
Watch the video below demonstrating how to force your TCL TV to restart using this remote shortcut.
Roku TVs: How to Restart using only Remote (Secret Remote Combination)
Bonus: Should your TV continue to crash after you've restarted it with the remote sequence, consider restarting the system via the TV settings, as discussed by this one TCL Roku TV user.
Step 1: Hit the Settings key on your TCL TV remote before selecting Settings on-screen.
Step 2: Choose the System option and go to Restart.
B. Use the Reset Button to Perform Factory Reset (For TCL Roku TVs)
You can delete all of your TV's data and restore it to its factory settings by factory resetting it. This process can be done without a remote or access to the TV settings by using the TV's RESET button.
Let's learn how!
Step 1: With your TV turned on and plugged in, stick a thin, sturdy object (e.g. toothpick) into its RESET button, found the side of the TV. Apply some pressure to press the button inside the pinhole.
Step 2: Continue applying pressure to the RESET button until the LED status light becomes dim, which should take about 12 seconds.
Step 3: Stop pressing the RESET button and remove the object from the pinhole. Your TV should then turn off.
Step 4: Power your TV on to begin setting it up.
Yesenia Achlim is a technical copywriter and editor with a focus on AV equipment. She aims to break down complicated topics and make technology accessible, no matter your technical expertise. When she's not teaching you how to replace a projector lamp, you can find her reading and baking.