You're pumped to start using your Sony TV as soon as possible, so we'll cut to the chase.
You can control your Sony TV both with and without its included remote.
The Sony smart remote features a variety of buttons that allow you to control every aspect of your TV, from its power status to apps, to voice commands.
If you've lost or broken your TV's original remote, you can still control all of these functions using the control buttons on your TV bezel (i.e. frame) or your smartphone as a remote.
In this article, we'll outline every way you can operate your Sony TV, so you can change the channel, input source, and more no matter which devices you have on hand.
With a Remote
The easiest and most convenient way to operate your Sony TV is by using its provided remote.
While we've included instructions on how to use your Sony TV remote below, your Sony TV remote may differ in appearance, the way it's labeled, and which buttons are included depending on your TV model, country, and region.
Head to the official Sony Support page to learn more about the different Sony TV model remotes and for model-specific instructions.
Turn On/Off
When your TV is turned off, hit its Power button once to turn it on.
Then, when your TV is turned on, press the Power button once more to turn it off.
All Sony TV remotes' Power buttons are marked with the power symbol: a circle with a line piercing its top (see an example image below).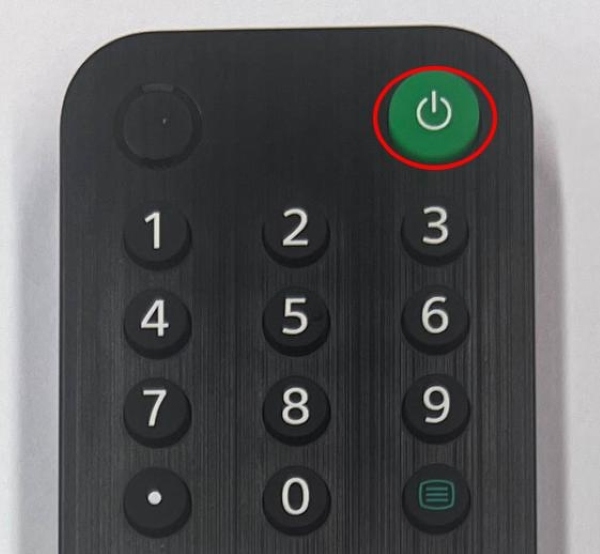 Manual Control
Now that you know how to turn your Sony TV on and off, you're ready to start controlling its other functions.
Follow the guide below to learn what each of your remotes' buttons does.
1. Mic: This small microphone allows you to send voice commands to your TV. Only Sony TVs that support voice commands will have this feature. There is also an LED light above the microphone that will illuminate when it's "listening" to your voice commands.
2. Number & Dot (.) buttons: You can use the 0 to 9-digit buttons to search for digital channels, enter codes into your TV, and more.
3. Text: This handy button will display any available text information for apps.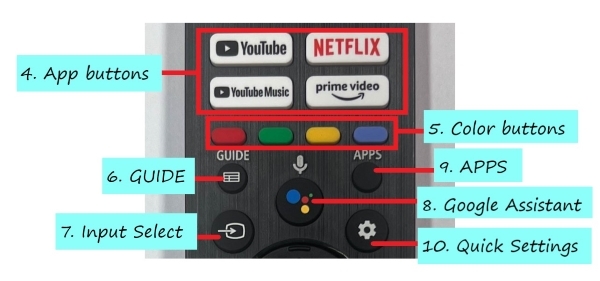 4. App buttons (Online Services): These nifty shortcut buttons will instantly open various streaming services, allowing you to navigate to your favorite apps in a single click. The shortcut buttons may vary between the remotes.
5. Color buttons: These four colored buttons correspond to one of your TV's actions, and can be used as shortcut keys to execute these actions without navigating your TV's Home screen or settings.
6. Guide: This button will reveal your TV or connected TV box's digital program guide for you to choose from.
7. Input Select: Press this button to display your TV's available inputs/sources and select one accordingly.
8. Google Assistant/Microphone: You can press this button to activate Google Assistant and use it to search for specific content, open apps, or control other TV functions. Please note that Google Assistant is not available in certain countries or languages. To see if this feature is available where you live, check out Sony's article Supported countries, regions, and languages for Google Assistant.
9. APPS: Press this button to open the Apps Menu.
10. Quick Settings: This key launches your TV's Quick Settings menu, which allows you to adjust various TV settings, such as its network, audio, and display settings.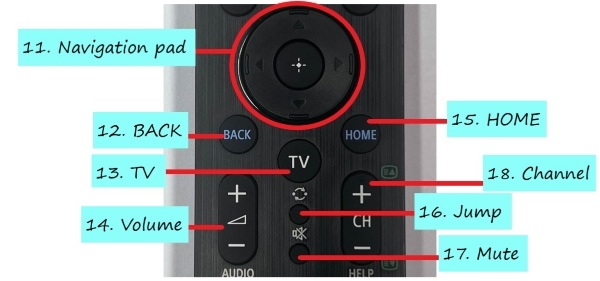 11. Navigation D-Pad: Use these four arrows and Enter key to navigate to and select different on-screen options.
12. Back: Press this button to return to the previous screen.
13. TV: This button changes your TV channel or input. It can also be used to display the TV menu.
14. Volume: Press the + (Plus) key to increase the TV volume and the – (Minus) key to decrease it.
15. HOME: Use this button to navigate to the TV Home Menu (Home screen).
16. Jump: Press this button to go back and forth between two channels or inputs, which include the channel/input you're currently using and the last one you selected.
17. Mute: Use this key to instantly mute your TV. To restore your unit's sound, press the Mute button again or increase the volume.
18. Channel: When using TV mode, this button allows you to select a channel to display. When in Text mode, press this button to select the (Next) or (Previous) page.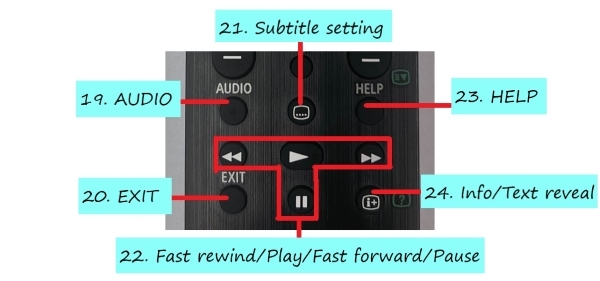 19. AUDIO: Adjust the program's language or a dual sound. The available options for this setting will depend on which program you're watching.
20. EXIT: Go back to the last screen or exit a menu.
21. Subtitle settings: Use this button to enable or disable subtitles, when available.
22. Rewind/Play/Fast Forward/Pause: Control your TV or BRAVIA Sync-compatible device's content.
23. HELP: Press this button to open the Help menu, which offers troubleshooting tips and instructions.
24. Info/Text reveal: Use this button to display information about your TV.
Control Buttons on the TV Rear
No remote, no problem!
Your TV bezel's buttons can do (nearly) everything the remote can, and are just as easy to use!
In this section, we'll cover the different control panel button options your TV may have, including one button, three buttons, and more!
Operate a Sony TV With Only One Button
1. If your TV is powered OFF, quickly press the Power button (shown below) once to turn it ON.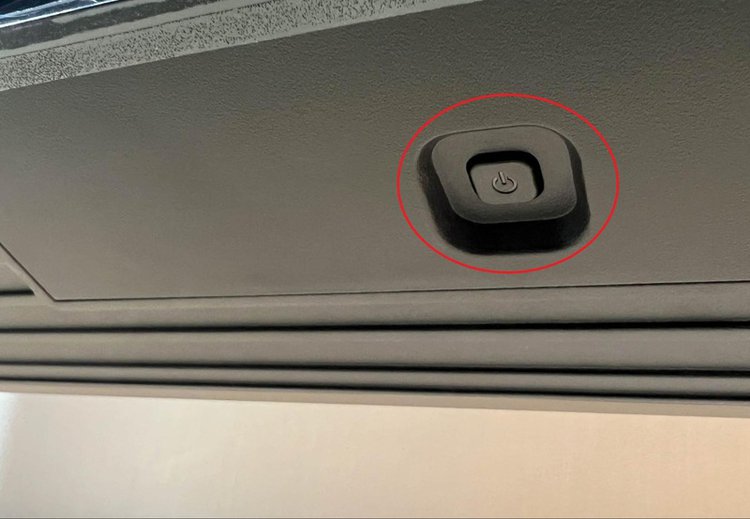 2. Once the TV is powered on, press the Power button again to display the operation User Interface (UI).
3. Adjust the highlight to the next on-screen option in the UI by single pressing the Power button.
4. Once you've highlighted the item your want on the UI, long-press the Power button to select it.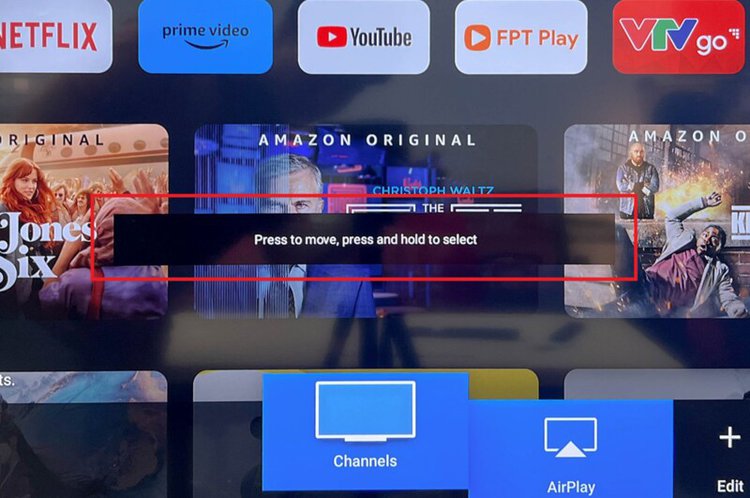 5. When you're ready to turn your TV OFF, long-press the Power button until the display turns black.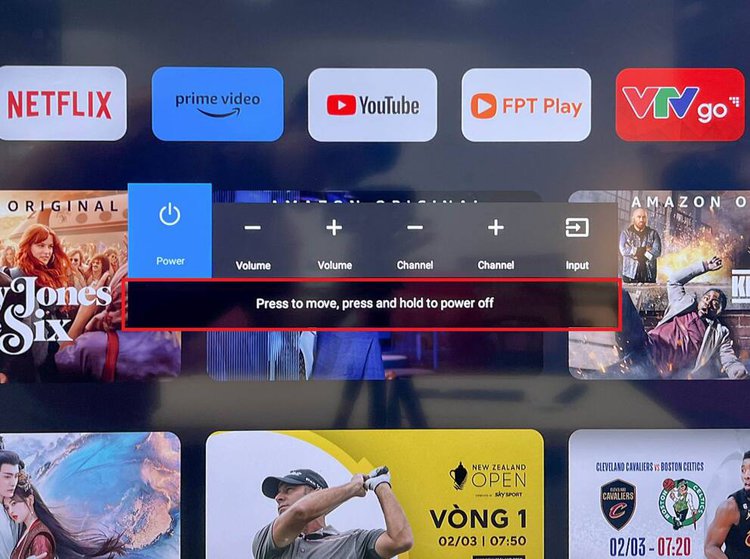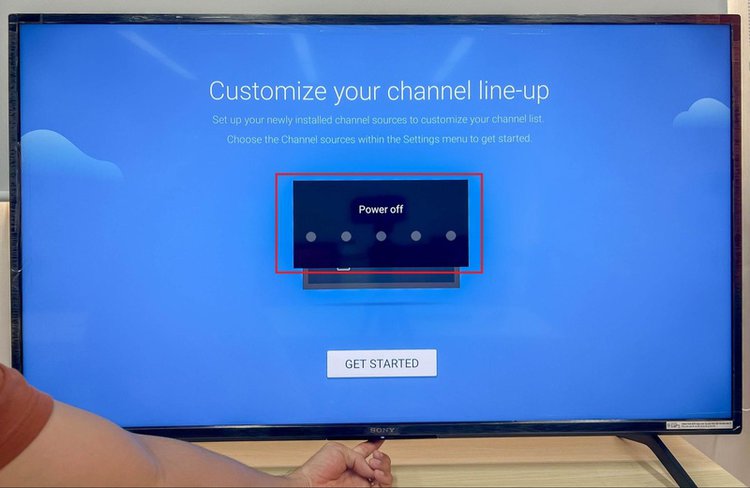 Operate a Sony TV With Three Buttons
Follow the instructions below to operate your Sony TV if it has three control panel buttons.
Single press the Power button to power your TV ON.
Press and hold the Power button again to turn your TV OFF.
To change the function you'd like to adjust, single press the Power button. Then, use the + (Plus) and – (Minus) buttons to:
Adjust the Volume.
Change the Channel.
Adjust the TV's Input Source.
Operate a Sony TV With More Than Three Buttons
Sony TVs with three or more buttons have a button dedicated to each function.
1. Power
Use this button to turn your TV on or place it in standby mode (when the TV is turned off but powered).
2. CH +/- (Channel)
Single press these buttons to go to the next (+) or previous (-) channels.
3. +/- (Volume)
Press these buttons to adjust the TV volume. When in the TV Home Menu, you can also use these buttons to navigate the on-screen options.
4. Input Selection/Select/Confirm
Use this button to display a list of available input sources.
Repeatedly click this button to display a connected input device on-screen.
You can also select/confirm items on-screen with this button when you're in the TV Home Menu.
5. HOME
Press this button to navigate to the TV Home Menu (Home screen).
Use a Smartphone As the Remote
Any smartphone can be used as a remote to control your Sony TV using the Google TV app, available on the App Store for iOS devices and the Google Play Store for Android devices.
Follow the instructions below to connect your Google TV app to your Sony TV and use it as a remote. For the purpose of this tutorial, we'll be using an iPhone as an example. However, this app will work on any smartphone.
Step 1: Make sure your iPhone and Sony TV are connected to the same (Wi-Fi) network.
Step 2: Install the Google TV app on your iPhone and then launch it.
Step 3: In the app, find and tap the Remote icon in the bottom right of the screen.
Step 4: Find and tap Scanning for devices at the top of the screen.
Step 5: Tap your Sony TV name when it appears in the list of devices.
Step 6: Follow any additional instructions to pair your iPhone's Google TV app to your TV.
Step 7: Once the devices as paired, you're ready to use your iPhone as a Sony TV remote!
Watch the video below demonstrating how to use your smartphone as a Sony TV remote, using an iPhone as an example.
How To Use your Smartphone (iPhone) as a Remote for your Sony TV (Google TV App)
Wrapping Things Up
Controlling your Sony TV couldn't be easier, no matter whether or not you have a remote!
Your Sony TV remote has a button for every occasion, whether you want to give a voice command or adjust the volume. It even has shortcut buttons for popular streaming apps!
If you don't have your TV remote, you can use its control panel buttons or your smartphone to control it instead. While these options may not be as convenient as your TV's original remote, they're just as efficient!
What's your experience operating a TV with or without a remote? If you don't have a TV remote, what's your favorite way to control your TV's functions?
Let us know in the comments below!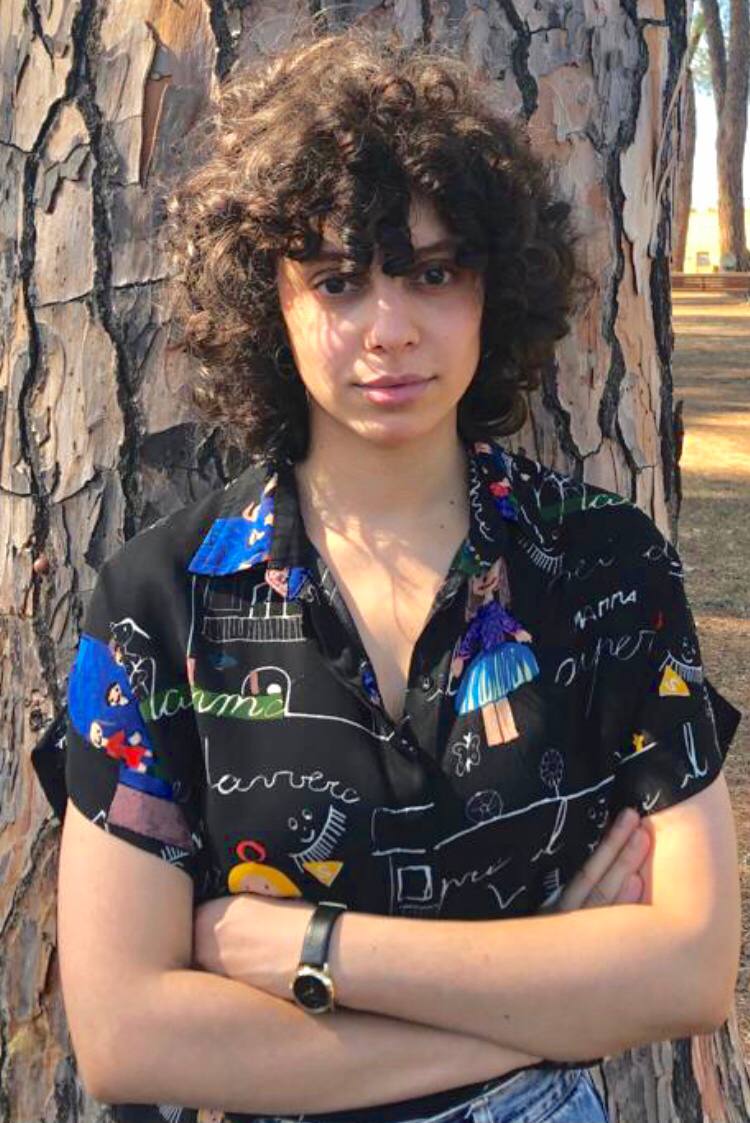 Yesenia Achlim is a technical copywriter and editor with a focus on AV equipment. She aims to break down complicated topics and make technology accessible, no matter your technical expertise. When she's not teaching you how to replace a projector lamp, you can find her reading and baking.