What To Know
Philips TVs offer good value for money, with features like 4K resolution and built-in Android TV.
Proper maintenance, such as screen cleaning, ensuring proper ventilation, and turning off when not in use, can extend the lifespan of a Philips TV.
While Philips TVs have commendable performance, they don't compete on the same technological level as high-end Sony or LG models.
Philips has been producing televisions for decades, but from all signs, it looks like they are on the way out of this market.
However, you can still buy their TVs, but the real question is, should you? How does Philips compare to other brands, and how reliable are their panels?
These are all questions we are going to be looking at in this article, providing answers and ultimately letting you know if Philips is a good brand for you.
Is Philips a Good TV Brand?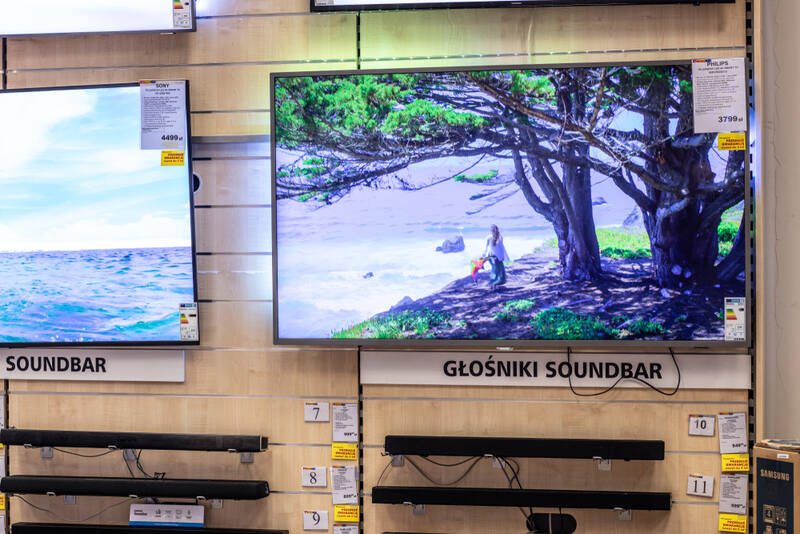 Yes, Philips has been making great televisions for years, and they still do today. While you may not see the brand as often as you once would, they continue to churn out quality televisions at a great price.
But what makes them great? Why should you choose them over another budget TV, such as a TCL or Hisense? Let's take a look at what makes them a great brand to consider.
Resolution
For the low price of Philips televisions, you may expect them only to be Full HD, or even HD. However, you would be wrong.
Both of their main models of television are a full 4K, providing crisp images for your movies or sporting events.
Smart Features
Not only do you get 4K, but you get Android TV built-in. This is going to allow you to play your favorite movies and shows via Netflix, Hulu, YouTube, and more without the need for any external streaming device.
Price
While the features and overall quality may not match a televisions ten times the price, what you get for your dollar with a Philips TV is quite impressive.
If you have a low budget but still are looking for a quality television, this could be a great brand to research.
How Long Does a Philips TV Last?
No matter what brand of television you buy, they are only going to last as long as you are willing to take care of them.
Philips is a good brand with a long history, so you can rest assured that they will give you as good quality as any other budget television on the market.
To ensure your TV lasts as long as possible, you should make sure you do the following things. Each one will make sure you get the absolute most out of your television, giving it the best chance to last a long time.
Clean the Screen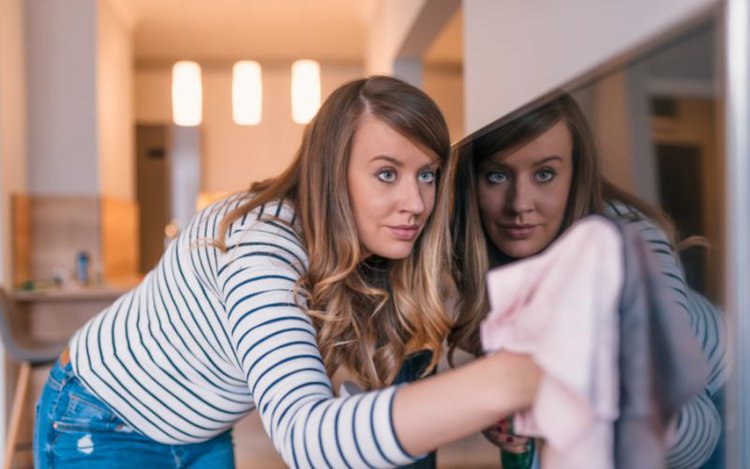 While this may seem simple, most people neglect to do it on a regular basis. Taking the time to clean your screen properly will ensure it does not get damaged by drinks or spills; removing dirt and debris can also help avoid any scratching.
Turn it Off When Not in Use.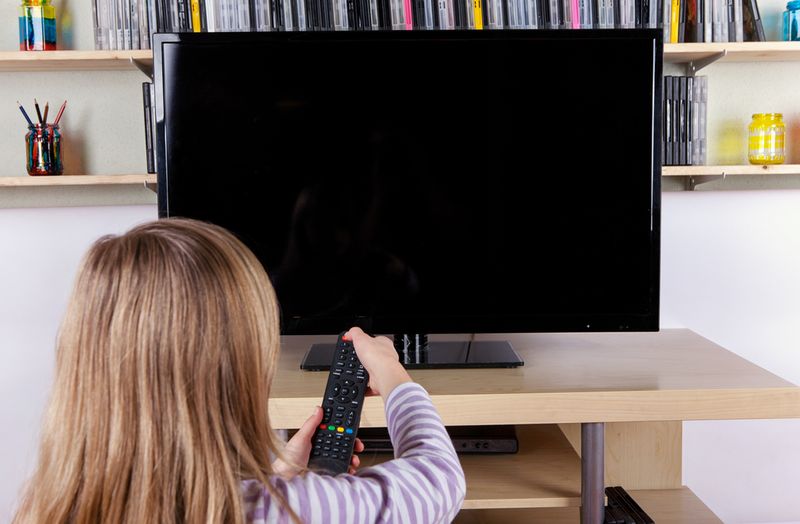 Do you generally fall asleep with your television on at night? Many do, but ensuring you set a sleep timer is a great way to increase the longevity of the screen.
This will reduce things like burn-in on OLED panels and give the pixels the best chance of staying as healthy as possible.
Ensure Ventilation is Clear
On the back and bezel around your television, you are likely to find some ventilation. This is how the computer "breathes" and keeps the internal components cool.
Ensuring you don't cover them with anything and keep them clear of dust is one of the best ways to keep your TV running for years.
Who are Philips TVs For?
Philips TVs have many uses, but there are certain areas where they fit like a glove. Don't think these are the only ways to use these TVs because they are not, but they are a few ways that the Philips brand races past the competition.
Kids Bedroom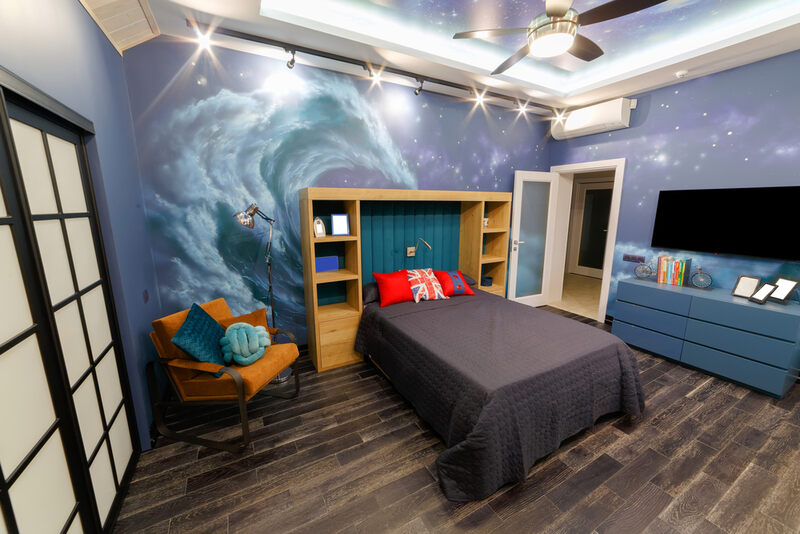 So you have kids and want to put a TV in their room for their Xbox, PlayStation, or other streaming device. However, you don't want to spend a small fortune on a TV that could likely get broken by a flying toy.
Enter Philips. These TVs are a great price and are big enough that you can see them from across the room.
Retail/Restaurant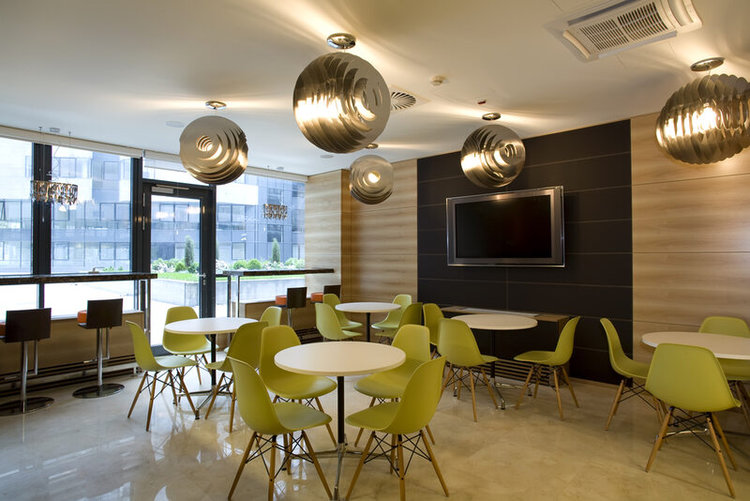 One perfect use for a Philips TV is inside a retail store or restaurant.
These public places often feature televisions for their guests to watch as they shop and eat, but if you are a small business owner chances are a high-priced TV is not in your budget. Philips has you covered in this case.
How to Get the Most Out of Your Philips TV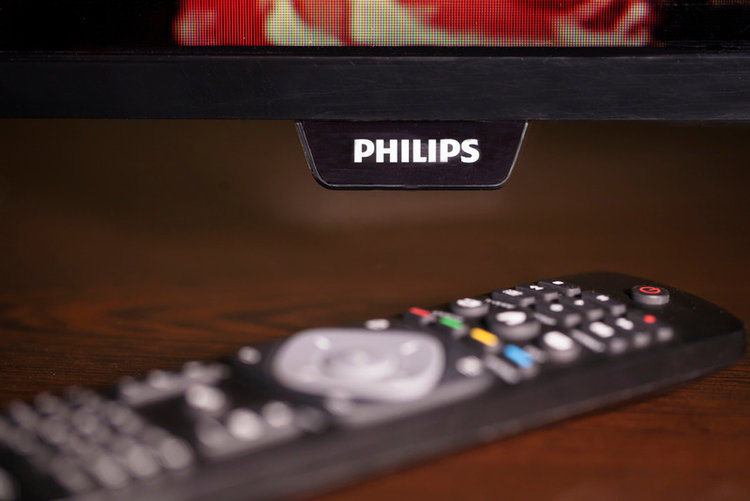 With any budget television, know that you will need to do a bit of setup out of the box. It will be rare to find a model where the colors and sharpness are dialed in from the factory.
Do yourself a favor and take the time to go through and adjust each. Everyone has a differing opinion on what looks good (some like warmer colors, some cooler, etc), so dial your TV into how you personally prefer it.
Another thing to consider is ensuring it is set at the perfect eye level. If it is too high and not tilted correctly or too low, the image quality is going to suffer.
This is just another step that most people don't take that can drastically improve the image of their television.
Philips vs. Sony vs. LG
Philips, at this stage in the brand's history, is not going to compete head-to-head with the highest-end Sony or LG televisions. They are simply too far behind in the technology department.
This doesn't mean they are not good televisions; just don't expect a comparable image out of your Philips TV in contrast to a much more expensive Sony or LG.
| | | | |
| --- | --- | --- | --- |
| | Philips | Sony | LG |
| Max Resolution | 4K (3840×2160 pixels) | 8K (7680×4320 pixels) | 8K (7680×4320 pixels) |
| Best Panel Option | LCD | LCD | OLED |
| Refresh Rate | 60 Hz | 120 Hz | 120 Hz |
| Quantum Dot Color | No | Yes | Yes |
| Full Array Dimming | No | Yes | Yes |
| Smart Capable | Yes | Yes | Yes |
| HDR Capable | HDR10 | HDR10, HLG, Dolby Vision | Cinema HDR (DolbyVision, HDR10, HLG) |
Conclusion
While Philips is lessening their move forward in the television industry, if you decide to pick one of their TVs up, you should be happy with it in the end.
While they may not be able to compete with the advancements made by the likes of Sony or LG, the performance they offer is still respectable.
Philips has not come out and said they are reeling in production, but the lack of availability of many models of their televisions is telling.
Picking them up at a cheap price if you can find them will net you a good TV at a bargain price.
Meet Vance. He's a proud dad, a seasoned Electronics Engineer, and an avid tech lover. His proficiency in electronics and troubleshooting skills were instrumental in crafting Pointer Clicker. Vance is passionate about simplifying tech for those who aren't well-versed in it.