DIY (Do It Yourself) hacks are interesting and cost-saving. There are various things or products that you can make in the comfort of your home and with materials that are within your reach.
Although most DIY results are not as efficient as the real product, they can perform some of its functions and help cover up when the real products are unavailable.
You may have seen different hacks online that you can use in the kitchen, for home decoration, makeup, and for regular activities you perform at home.
So how about a DIY method of making projectors. Yes, projectors. It may seem rather unrealistic and you want to ask, how is it possible to make a projector at home?
Well, I'm glad to let you know that there is a way to make projectors with regular materials you use in your home, and in this article, I will show you how to make a projector from a flashlight.
With this simple method that comes at no extra cost, you can project images without purchasing any projector. The materials needed are also within your reach, they are things that you can find in your home.
Just so you know, and to clear your doubt, this method works, and the projector will function well if properly done. So, place your hands on mine as I take you through the step-by-step method of making a projector from a flashlight.
Necessary Materials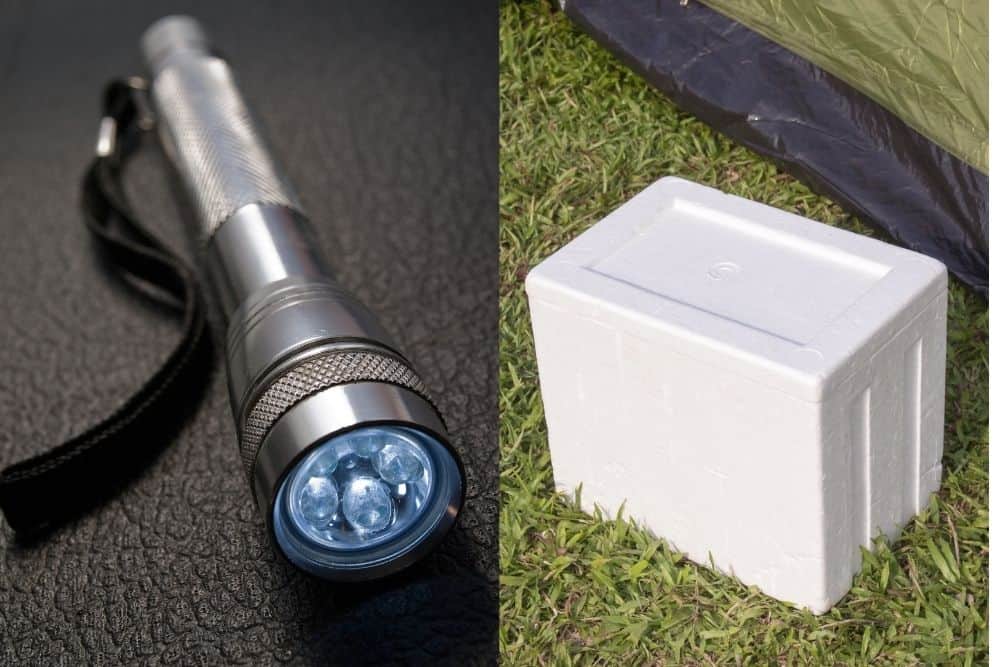 There are only a few materials needed to make a projector from a flashlight. Most of them, if not all, are readily available in stores; that is if you don't have them at home. Some cutting tools and adhesive are also needed. Read on to see the full list.
A knife
Transparent sheets to make your slides.
Adhesive to keep the flashlight projector parts in place.
Styrofoam: it makes up a larger component of the projector. You can get this from the boxes of your electronic gadgets.
How To Make a Projector With a Flashlight?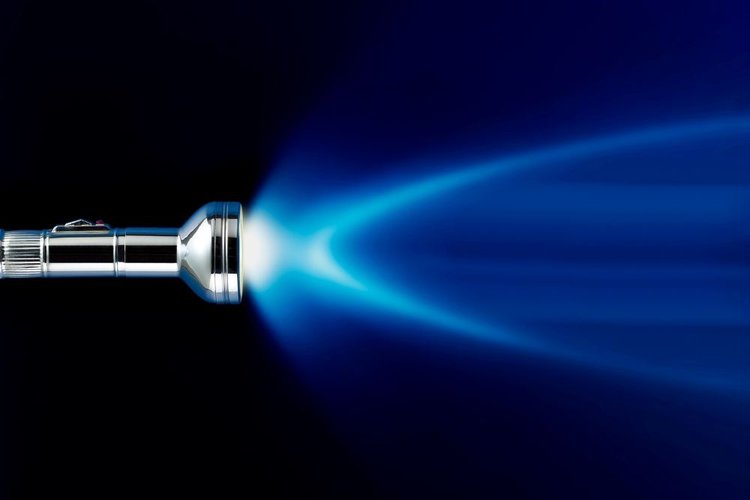 Below is the step-by-step method of making a projector from a flashlight.
Cut out three large squares from the styrofoam. Take one, and make a square hole into it. After that cut through the styrofoam, down to the square hole. Take another square styrofoam and glue the magnifying glass to it.
To keep the magnifying glass in place, cut out its shape on the third square styrofoam and fix the magnifying glasses into it.
Cut two smaller squares from the styrofoam, and make a U-shape with both. Make sure it is large enough for the handle of the flashlight to fit in.
You will need a base for the projector, and the styrofoam can also cover up for this. Cut out a long rectangular shape from the styrofoam. It is on this rectangle that you will fix the other components.
Take the U-shaped styrofoam pieces and glue them to the end of the projector base. Position them a few inches apart from each other.
Glue the styrofoam piece for the screen after that and then, the magnifying glasses in front. Be sure it is arranged in this order; magnifying glass – slide – flashlight.
If you have properly positioned the components, then the projector should be able to project the slides once the flashlight is turned on.
To make it easier for you, I have included a video showing the entire process of how to make a projector from a flashlight. Watch the video below.
How to Make a Projector at Home
What We Like
It is a simple device and it is very easy to make. There is no need to be tech-savvy. All you need is a guide on how to make the flashlight projector, and the materials to be used.
The materials used for this projector are easy to get. You will find most of them in your home, and if you don't have them, you can easily purchase them from a store.
It is useful for pictorial presentations. You can project slides and enlarge images with the use of this flashlight projector.
The image produced by this projector is bright. It brings every bit of the image to life.
It is useful for school teachers. It can be used to enlarge images, and enable students to get a proper view of what is being taught.
It can be easily fixed if it was not properly done initially. Unlike the regular projectors that will require the service of a technician to repair them.
It is very cheap. Because it requires little or no expenses, we can regard it as the cheapest means to acquire a projector.
What We Don't Like
This flashlight projector cannot project videos, or games. It produces no sound because it neither has a speaker nor can an external speaker be connected to it.
It can only show slides, and the image produced is usually small. Therefore, it is not sufficient to provide a cinematic viewing.
It can not function as a regular projector. Since it is just a product of simple materials put together, it can't be compared to a normal projector, and it also lacks a lot of features.
Conclusion
It's so much fun to try something new, and it is even more exciting to make useful products right in the comfort of your home, and with simple hacks.
It is very easy to make a projector from a flashlight. It also saves you the money to purchase a projector. The materials used in this procedure are easy to get.
Although a flashlight projector cannot be compared to a regular projector, it can still perform simple actions like projecting slides, and enlarging an image to get a better view of it.
It can save the day in cases where a projector is not available or is faulty. Half bread, they say, is better than none. Why forgo your classes and presentations when you can easily make a projector for yourself?
You can try out this easy method of making a projector from a flashlight, anytime you want. It's so much awesomeness at no cost.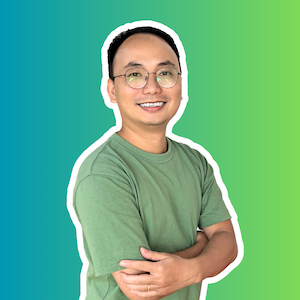 Vance is a dad, former software engineer, and tech lover. Knowing how a computer works becomes handy when he builds Pointer Clicker. His quest is to make tech more accessible for non-techie users. When not working with his team, you can find him caring for his son and gaming.