BenQ makes some of the best projectors you can buy. Their quality varies, but they have everything from home cinema to business presentation projectors. Although this is fantastic news, a common question is, can you connect your BenQ projector to wifi? If so, how do you connect the BenQ projector to wifi?
BenQ finesses its user interface with each new model to create the most user-friendly machines around. So if you're wondering if you can connect your projector to wifi, the answer is yes.
If you're wondering how to connect your projector to wifi, BenQ makes it very easy. They've created a specific onscreen toggle that enables wifi mode. It's a straightforward and effective process that blows the competition out of the water. But, don't worry. We're going to walk you through the steps, so you're not left in the dark.
We'll also tackle whether or not you can use your BenQ projector without wifi.
So, let's continue to discover the answers to your questions.
Can I Connect My BenQ Projector to Wifi?
If you're wondering if you can connect your BenQ projector to wifi, the answer is yes, you can.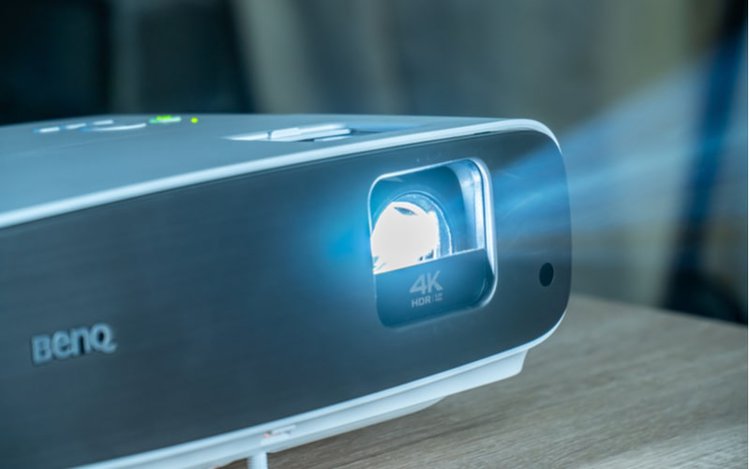 BenQ currently has an array of models that take advantage of wireless connectivity.
Their line of projectors uses Android systems that allow you to connect to wifi and download applications like YouTube and Prime video for streaming purposes.
While connecting your projector to wifi gets you online instantly, BenQ has adapted its line of projectors to connect to other products wirelessly for seamless sharing.
For example, they have the Smart Projector For Smarter Business model that connects to wifi and allows you to connect your laptop, tablets, and smartphones wirelessly via a dongle.
The wireless dongle also allows you to connect a wireless mouse and keyboard to enhance your business presentations.
Therefore, feel free to plug in that dongle and throw up your files on your tablet. With the connectivity of external wireless devices, like a mouse and keyboard, collaborating on projects has never been easier.
Even though now we understand that we can connect to wifi, the question then becomes, how can you connect your BenQ projector to wifi. See how all the wireless connections work seamlessly in this video.
Portable Video Conferencing Solution | BenQ Smart Projector E600 & E800ST Series
Keep on reading for step-by-step instructions on connecting your BenQ machine to wifi.
How Can I Connect My BenQ Projector to Wifi?
As previously mentioned, connecting your BenQ projector to wifi is relatively straightforward. All you have to do is toggle your wifi settings to enable it. Nevertheless, we're going to walk you through it, step by step below.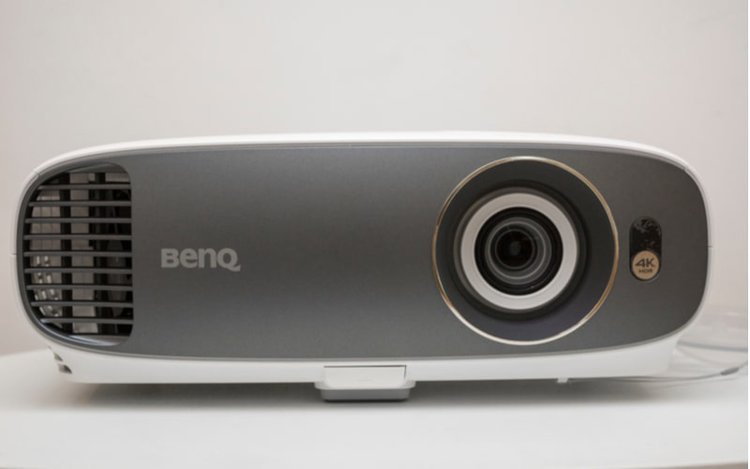 This is how you connect your BenQ to wifi:
1) Ensure your projector is turned on.
2) Navigate to your wifi settings.
3) Select wifi settings.
4) Here, you'll see a screen that says Wireless Network with a toggle you can switch on and off.
5) Toggle the wireless settings to "On" to enable it.
6) Your BenQ projector will search for all available networks.
7) Once your projector has finished searching for open networks in your area, it will take you back to your wifi settings screen page. However, it will now have different options.
8) Scroll down until you see Add a New Network.
9) Click on Add a New Network.
10) Your projector will now display all available networks in your area.
11) Scroll down until you find your network.
12) Select it and input your password.
When your BenQ projector connects to your wireless internet, it will give you a message that reads Connected Successfully.
That's it. You're all set.
Here's a quick video that walks you through the steps mentioned above, just in case.
How to Enable GS2's Wi-Fi Setting - BenQ Wireless Portable Projector
Can I Use My BenQ Projector Without Wifi?
Wifi is a staple in most households today. Therefore, understanding if your BenQ projector works without wifi is essential. The answer is yes. It can work without wifi. However, the answer is not as straightforward as you would imagine.
Although you can use your BenQ projectors without wifi, the truth is you'll need to connect to a digital device that contains your movies to project what you want to watch.
Therefore, even if you don't have wifi, you'll still be able to watch movies through a wifi signal (or sorts.)
Let me break it down a little more.
If you don't have wifi but want to watch a movie on your smartphone, you can enable your BenQs wifi hotspot.
Once you enable this feature, you can wirelessly connect your phone to your projector to play movies and images stored on your device.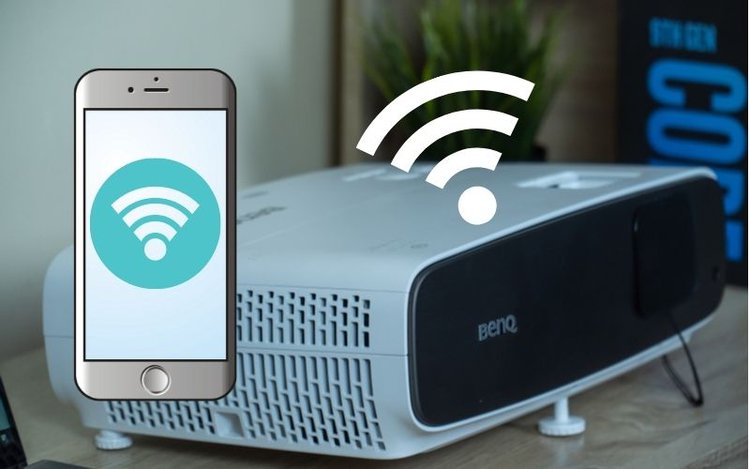 Once your phone is connected to your projector, your BenQ will not allow your phone to connect to cellular networks. Therefore, you won't be able to stream any content. In other words, you can only watch movies downloaded directly on your phone.
If the wifi in your household fails and you need internet to stream content on your machine, your projector will connect to your smartphone's wifi hotspot if enabled.
Suppose you don't have wifi and you want to watch movies from your laptop, iPad, or other smart devices without turning on your projector's wifi hotspot. In that case, use one of BenQs dongle accessories that enable you to connect instantly to any smart device.
While the dongle is not a wifi internet connection, it enables you to connect your projector wirelessly.
Your BenQ Questions, Answered
Now you know you can connect your projector to wifi, but we've also shown you step-by-step instructions on how to do so.
We looked into whether your device works without wifi and what that means for projecting content. And even though you have a dongle that pairs your smart devices to your machine, it's clear you can use your BenQ without a wifi internet connection.
We hope you learned more about how to connect and use your machine today.
Let's plug our BenQ and start watching some movies!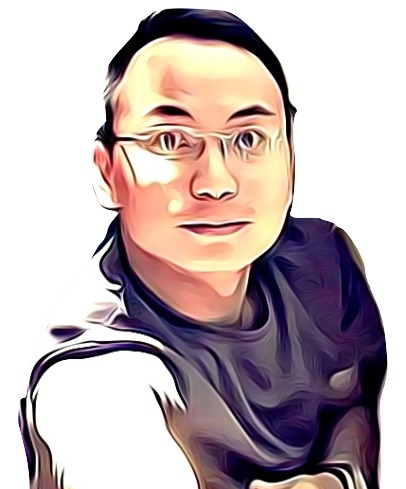 Vance is a dad, former software engineer, and tech lover. Knowing how a computer works becomes handy when he builds Pointer Clicker. His quest is to make tech more accessible for non-techie users. When not working with his team, you can find him caring for his son and gaming.