Choosing a name for your Apple TV can be a daunting task.
Sure, you could go with the basic "Living Room TV" or "Bedroom TV," but where's the fun in that?
If you're looking to add a little personality to your device, consider giving it a funny name that will make you smile every time you use it.
To help get you started, we've compiled a list of 20 hilarious Apple TV names that are sure to make you chuckle.
1. iMovieBox
Have you ever heard of iMovieBox?
It's this funny name for Apple TV that combines "movie" and "box" in a clever way.
I mean, it makes sense, right? After all, it is a box that lets you watch movies!
Plus, the "i" in front of it just screams Apple product. It's like they're saying, "Hey, we know you love your iPhone and iPad, so why not add another product to the family?"
2. iSeeTV
iSeeTV is a clever and playful name that captures the essence of the device in just three words.
Not only does it play on the brand's iconic "i," but it also highlights the main purpose of the device, which is to let users watch their favorite shows and movies. Not to mention, when someone asks what you're up to, your Apple TV namewill provide the perfect response to their question!
3. Watchtopia
Watchtopia is the perfect name for an Apple TV channel that caters to the needs of binge-watchers and movie buffs.
The name sounds like a virtual amusement park for TV and movie lovers, with endless entertainment options and a user-friendly interface.
4. Apple Stream Kingdom
Apple Stream Kingdom is a name that evokes a sense of wonder and adventure. It's like a magical world where you can immerse yourself in endless streams of entertainment.
This name suggests that you're about to enter a kingdom of TV shows and movies, where you can let your imagination run wild.
5. Screen Siren
This is a delightful name that's bound to attract TV and movie enthusiasts who want to be captivated by their screens.
With Screen Siren, you can expect a device that's both alluring and compelling, drawing you into your favorite shows and movies like a siren's song. Luckily, although your Apple TV may be as addictive as a siren song, it isn't nearly as dangerous.
6. Binge Buddy
Who needs a real-life BFF when you can have a Binge Buddy?
This little box of magic will be your loyal companion on lazy Sundays, helping you devour all the episodes of your favorite show without any guilt.
7. Totally Tubular
If you're a fan of vintage surfer slang, you'll love this Apple TV name! It's a play on the word "tube" (meaning TV) that will also spark visions of rip curls and days on the beach.
8. iStream
iStream highlights Apple TV's seamless streaming capabilities, which allow users to watch their favorite movies and shows without any interruptions. With iStream, users can immerse themselves in an endless stream of entertainment.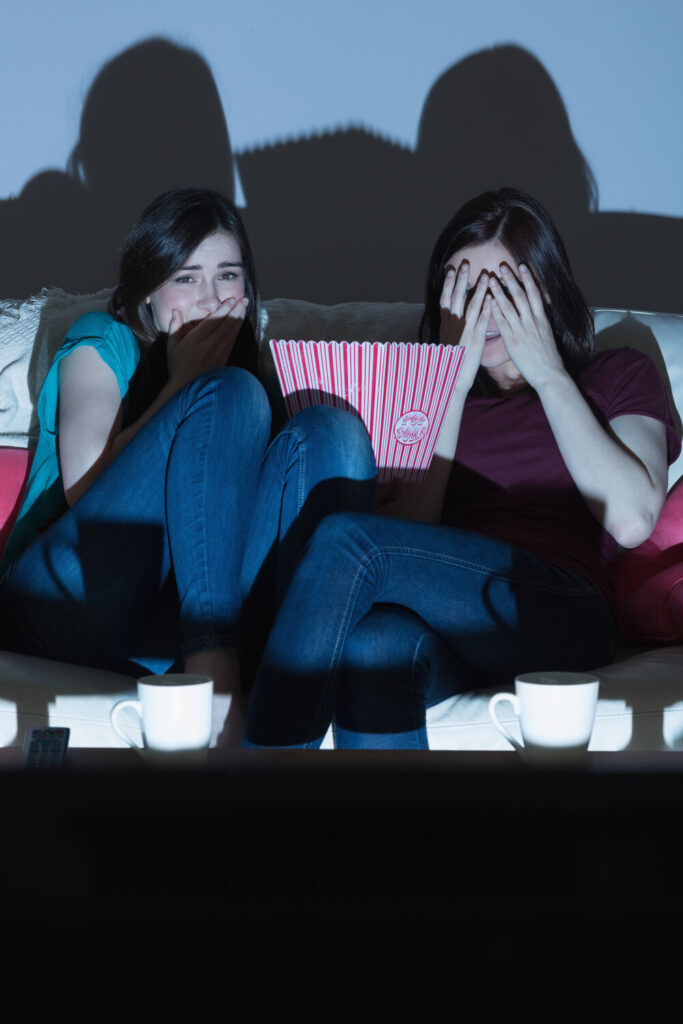 9. AirView
AirView definitely has a ring to it! It's a pretty creative name for Apple TV, don't you think?
I mean, it perfectly captures what the device is all about: enjoying your favorite shows and movies on the big screen.
And I have to say, AirView does deliver in terms of providing a comfortable and enjoyable viewing experience.
10. iScreamTV
Imagine snuggling up on your couch with your favorite horror movie and a big bowl of popcorn while iScreamTV takes you through an unforgettable journey of thrills and chills.
The name itself is enough to make you crave a scream-worthy show.
11. iSleepTV
If you're anything like me, you've probably dozed off multiple times while binge-watching your favorite shows on Apple TV.
And let's be honest, there's nothing wrong with that.
But what if I told you that you can now embrace your love for lazy TV watching with a clever and humorous name?
That's right, iSleepTV is the perfect moniker for all the sleepyheads out there who just can't seem to keep their eyes open while watching TV.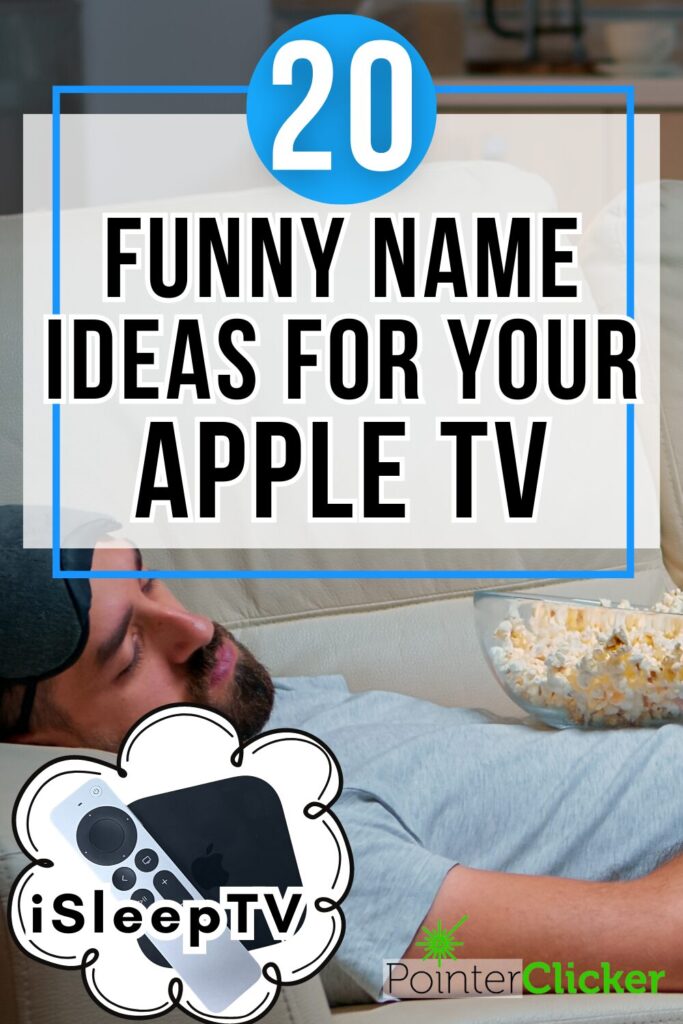 12. iLoveYou
iLoveYou is a sweet and playful name that's perfect for a family-oriented Apple TV. It's a reminder of the love and togetherness that you share with your loved ones while watching your favorite movies and shows.
Whether you're snuggled up on the couch with your significant other or enjoying a movie night with the kids, iLoveYou is sure to bring a smile to everyone's face.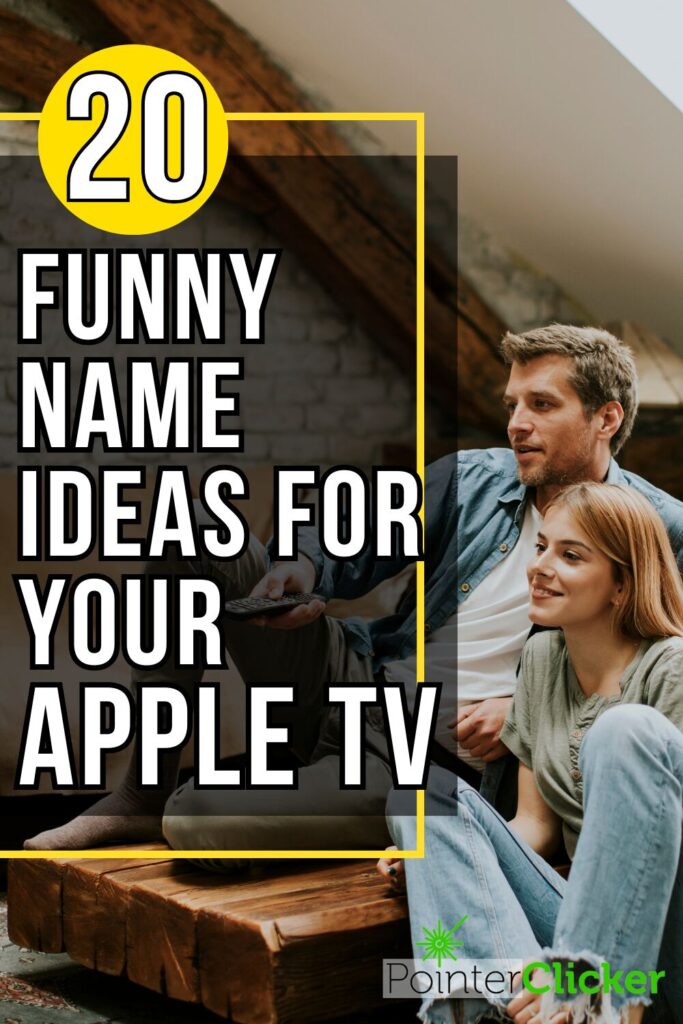 13. iAmYourTV
This is a witty and pun-intended name that showcases the personal connection that users have with their Apple TVs. iAmYourTV is the perfect choice for those who want a smart TV that feels like a trusted friend that always keeps you company.
14. The Big Apple Box
The Big Apple Box is a playful and witty option that pays homage to the city that never sleeps, while also nodding to the sleek boxy design of the device.
Plus, it's a name that's sure to stick in your head long after you've binged your favorite shows.
15. iBinge
If you're a binge-watcher, then iBinge is the name that will speak to your soul. It's like the universe aligned to provide you with the perfect tool to take your binge-watching game to the next level.
With iBinge, you can finally achieve your dream of becoming a master binge-watcher, and nothing else matters.
16. iCouchPotato
iCouchPotato is a fun, tongue-in-cheek name that captures the essence of binge-watching. It's a playful nod to the idea of spending hours glued to the couch, lost in your favorite shows and movies.
17. iCinema
The name iCinema implies the Apple TV's cinematic capabilities to bring the magic of the movies right into your living room or bedroom.
Just gather your loved ones, turn off the light, and iCinema will satisfy everyone with its high-quality movie magic.
18. iAmHungry
Have you ever been sitting on your couch, scrolling through endless options on your Apple TV, just trying to find something to watch while your stomach growls louder than the TV volume?
If this sounds like you, iAmHungry is the right name for your Apple TV to express your love for food and your constant state of hunger.
19. Stream Station
Stream Station is a name that totally nails the fact that this device is your one-stop shop for all things streaming.
With this bad boy, you've got access to more entertainment options than you can shake a remote at!
20. iScreen
iScreen is a name that speaks to me because it tells me exactly what I can expect from this device. It's like having a giant smartphone that turns your TV into a screen for all your favorite content.
I love how simple and memorable the name is, and it perfectly captures what this device is all about.
Wrapping Things Up
Choosing a unique and funny name for your Apple TV can be a fun way to personalize your viewing experience.
With our list of 20 funny name ideas, we hope we've inspired you to get creative and come up with a name that truly captures your personality.
And don't forget to share your favorite name ideas in the comments section below!
Happy naming!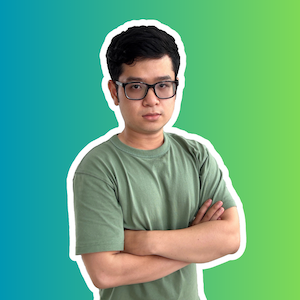 Huy 'Anyxel' Pham is a Pinterest marketer and writer. He's curious about how the human mind works and how people grow mentally. These interests shape his writing, making it useful and valuable. When he's not working, Huy enjoys the peace he finds at his favorite Buddhist temple or while reading a good book.
How was content created? This piece is created collaboratively, with tech editors generating ideas, conducting testing, and proofreading meticulously, while AI assists in fine-tuning.