Are you tired of those boring days with nothing exciting to do?
Well, we've got just the solution for you!
Get ready to spice up your downtime with our fantastic selection of 30+ offline games.
Whether you're commuting, on a long trip, or simply looking to relax at home, these games will keep you entertained and captivated without requiring an internet connection.
From thrilling adventures to mind-bending puzzles, there's something for everyone.
So, grab your device and let's dive into a world of fun and excitement!
18 Free and Fun Offline Games
1. Dadish 3
The dialogues in Dadish 3 are funny. I love the retro visuals and awesome soundtracks. The levels keep getting harder and harder, to the point where they're so challenging that I sometimes feel like throwing my phone in frustration! The bosses are easy, except for the final boss, which offers a thrilling and challenging showdown.
However, there's also a drawback: occasionally, when encountering ads, the lack of an "x" button prevents you from returning to the game, requiring app closure and progress loss.
2. Candy Crush Saga
Candy Crush Saga Store Video
Candy Crush Saga has me hooked with its simple controls and funny circus-themed animations. The hard levels seem to be impossible to pass, but when I finally make it, it's truly a wow experience. The vibrant graphics and fantastic music enhance the overall gaming experience, making it really enjoyable.
While Candy Crush Saga starts off enjoyable, I've noticed that as I reach more challenging levels, it feels like the game is pressuring me to spend real money in order to complete a level – or else it won't let me pass.
3. Cover Fire: Offline Shooting
Cover Fire - Video Trailer iOS/Android 2018
Cover Fire: Offline Shooting Game allowed me to step into the shoes of a rebellious leader. Honestly, the game's captivating storyline and enjoyable gameplay made my gaming session engaging. What surprised me, even more, is that despite being a free game, there's no pay-to-win system, and the ads are not bothersome at all. Kudos to the developers for such a pleasant surprise!
Let's talk about some frustrating drawbacks that I've noticed: The graphics aren't impressive, and there are quite a few bugs.
4. Two Dots
Two Dots Trailer - Google Play
I'll be honest with you – I'm not a huge fan of puzzle games. However, Two Dots surprised me by keeping me engaged for a long time. The relaxing music and enjoyable gameplay are perfect for quick gaming sessions during lunch breaks. The developers have made commendable efforts to ensure that players like you and me won't get bored even after playing for a while.
Annoying ads have always been a disliked issue among users, myself included. Unfortunately, this game suffers from the same problem. I don't know about you but ads-infested apps are a deal-breaker for me!
5. Underworld Office
Underworld Office Trailer
Have you ever come across a game that is rated 4.9 stars with 147,000 reviews on Google Play?
I kid you not – I was really surprised with the ratings and the positive responses from other users. So I got curious and wanted to try out the game myself.
With a pleasant art style, charming characters, and an engaging well-planned story, I was hooked on Underworld Office. What scored the goal for me is there are very few ads, and if there are, I don't have to watch the full 30s.
There are some bugs here and there, but hey, I think the game did such a good job that it overshadowed its flaws!
6. Ninja Arashi 2
My friend recommended this game to me, and to be honest, I wasn't expecting much. But I decided to give it a shot anyway.
You know what? – It actually turned out to be pretty good.
In fact, I really had a fun time playing it. Along with the challenging levels, Ninja Arashi 2 surprises me with its smooth gameplay. Overall, I think this game is a balanced immersive game. If you're into hardcore action games, I definitely recommend giving this one a try.
Apparently, this game has a major issue with saving. My friend uninstalled the game a few months back, but when he reinstalled last week, all his hard-earned game achievements were gone.
6. Fighting: Shadow Fight 2
Shadow Fight 2: Trailer (30 sec)
So, I stumbled upon this game called Fighting: Shadow Fight 2, and I was like, "Ugh, another stickman game."
But boy, was I in for a surprise! The combat mechanics were a bit tough to grasp at first, but that's what makes it so darn interesting. The weapons and armor are pretty cool, and the graphics are legit gorgeous. Plus, the storyline had me hooked from the get-go.
One bummer, though: Ads. Ads everywhere. They kinda ruined the whole experience for me, which is a shame 'cos the gameplay was pretty enjoyable otherwise.
7. Hungry Shark World
Hungry Shark World - Tech 2023 - English
As a kid, I remember being both terrified and fascinated by sharks. So when I first heard about Hungry Shark World, I was beyond excited to give it a try. And let me tell you, it did not disappoint!
In the game, you get to play as a hungry shark, relentlessly devouring everything in your path. It's a classic kill-or-be-killed situation, where smaller fish become your prey, and larger fish become your predators.
What's great about the game is that it strikes the perfect balance between being challenging and fun. You can unlock a variety of gadgets, pets, clothing, and new shark species that help you take down different prey, explore new areas, survive longer, and get boosts to your stats.
The only downside is that there seems to be an issue with the ID Save System, which has caused some players to lose their progress after years of playing.
8. Temple Run 2
Temple Run 2 Earth Day Trailer
Remember the good old days of Temple Run? That game was an instant classic.
But now, Temple Run 2 is even better. There are more characters to choose from, and the environment is so immersive, you'll forget you're playing a game.
But let's get real for a minute. This isn't your run-of-the-mill obstacle course. Oh no, there's a demonic monkey on your tail, and he won't stop until he gets you. With all the tricky mechanics to master, this game is definitely not for the faint of heart. But who doesn't love a good challenge?
Now, I have to be honest with you about one thing. The ads in this game can be a real pain. They pop up all the time, just when you're getting into the groove.
9. Real Racing 3
Real Racing 3 is a fun game to play, and some people even consider it the best racing game out there. Personally, I wouldn't go that far, but I do think it's a solid racing game with a lot to offer.
The cars are beautifully designed and there's a huge variety to choose from. Although it can be a bit of a pay-to-win game, I've managed to make it to the Master section without spending a dime. The graphics and driving realism are also top-notch, which adds to the overall enjoyment of the game.
However, I do have to mention that some users have reported issues with controlling bugs, which can make it difficult to play at times.
10. Burger Please!
019 burgerbreak aso 1920x1080
If you've ever dreamed of running your own burger joint, then Burger Please! is the game for you! As the boss, you get to call all the juicy shots, from hiring your team to expanding your restaurant empire. The ultimate goal? To turn your burger shop into a nationwide sensation!
Personally, I love this game. It's cute, simple, and downright relaxing. Whenever I need to unwind after a stressful work session, I fire up Burger Please! and get lost in the world of burgers and fries.
Now, it's worth noting that there are ads in the game. They can be a bit annoying, but the solution is simple: just turn off your Wi-Fi or enable Airplane Mode. Problem solved!
11. Asphalt 8 – Car Racing Game
Hey there, hold your scroll for a moment!
I know, I know, another racing game – but hear me out. Asphalt 8's got some unique features that set it apart from the rest. As the name suggests, you'll be soaring through the skies as well as cruising on the road.
The graphics are top-notch, with some jaw-dropping acrobatics and a range of slick cars to choose from. The gameplay is solid and the developers are regularly updating the game, which is always a plus in my book.
However, there are a couple of downsides. The game is pretty heavy on ads and can feel pay-to-win at times. You can either grind for hours to earn in-game credits or watch a single ad to get 10k – so it's something to bear in mind.
12. Cat Snack Bar
Cat Snackbar : World Tour
If you're a cat lover, then the Cat Snack Bar game is definitely the purrfect choice for you!
This game is not only fun and exciting but also educational and cute. The retro pixelated style of the graphics is amazing and the cat models are well-designed. The gameplay is also challenging as you progress through the levels.
Although there are a few bugs in the game, the developers constantly listen to user reviews and feedback to improve the game.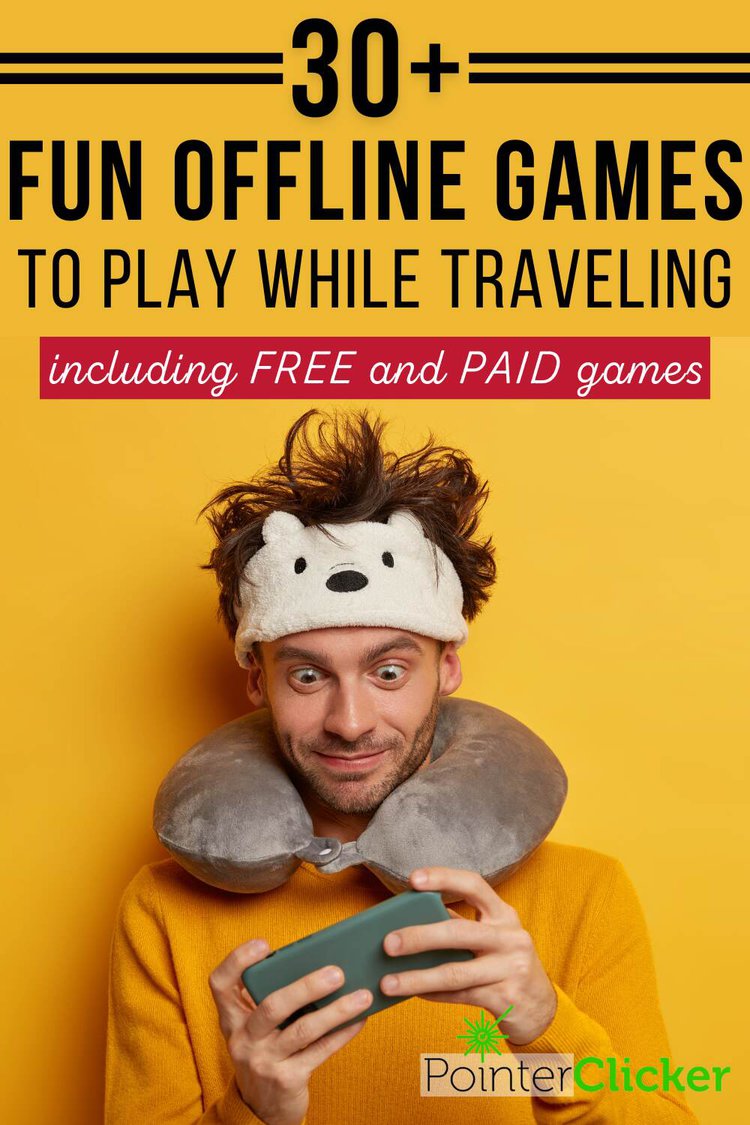 13. City Island 5
Can You Be A Pro City Builder? 👷🏼‍♂️ Install City Island 5 now (Noob VS Pro)
City Island 5 is the perfect game for anyone who loves to build and design. As the mayor of your own city, you get to create the perfect metropolis from scratch. This game is all about relaxing and enjoying the process of building a city, with no pressure or time limits to worry about.
One of the things I love most about City Island 5 is the huge variety of buildings and structures you can choose from. I really enjoy how many options there are for buildings. It's such a fun game to play, and seeing your village grow from a town to a city is very exciting.
That being said, I did find the ads a bit annoying at times. And unfortunately, some users have reported issues with the ID save system, which can cause you to lose your progress.
14. Racing: Asphalt Nitro
Asphalt Nitro: Welcome to Italy!
If you have a potato phone but still want to have some fun on it, Racing: Asphalt Nitro might just be the game for you.
Despite its small size (<50mb), it offers one of the best racing experiences available. This game is perfect if you're looking for a lite game that still has most of the features, including online and offline gameplay.
The graphics are impressive and the gameplay is realistic, making it a great choice for racing enthusiasts. However, the only downside is the tokens, which are quite hard to get.
Additionally, the items in the game can be expensive, but the in-game payments are rather small. This can be a bit annoying as you may feel pressured to make real-life purchases in order to progress.
15. Plants vs. Zombies
Plants vs Zombies App Store Video
Do you remember the good old game Plants vs. Zombies that rocked the Internet more than a decade ago?
Well, its successor is still alive and kicking on various platforms, especially on mobile devices.
Your mission remains the same: plant trees that shoot stuff to kill zombies that are invading your home. Personally, I think the gameplay and graphics are awesome, but the developers have let me down by making the game a bit pay-to-win.
Unfortunately, it seems like other users are experiencing crashing issues just like I am. Nonetheless, it's still a fun game to play without the Internet!
16. Stack
As the name suggests, Stack involves stacking blocks on top of each other. It may have simple gameplay, but I can't deny that it's incredibly addictive and fun. The music is nice and the sound of the cube breaking is satisfying. Plus, the colors are really cool too.
I used to play this game all the time back in high school. Whether I was on the bus, in class, or in the car, it was always a go-to for me. It's a great way to unwind and relax after a long day at school.
I've heard some people complain about intrusive ads, but personally, I didn't encounter many. Overall, if you're looking for a fun and easy game to play without the Internet, this one is definitely worth checking out!
17. A Girl Adrift
Are you feeling like the world is just too much to handle sometimes?
Or maybe you're just on a long road trip and need something to help you unwind?
Either way, A Girl Adrift might just be the perfect game for you. It's set in a post-apocalyptic underwater world and you play as a girl on a raft trying to figure out what caused this disaster.
The storyline is great, the controls are smooth, and the visuals and background music are super cute.
Some people have reported crashing issues, but many of us (including myself) haven't had any problems with it.
18. Once Upon a Tower
Once Upon a Tower - Trailer
Once Upon a Tower is a game where you play as a trapped princess who is determined to make her escape. You'll need to fight off enemies and defeat a dragon as you make your way down the tower.
The graphics are cute, but don't let that fool you – this platformer is simple yet incredibly challenging. The minimalist control scheme adds to the difficulty, but the fun characters and clever dragon keep you motivated.
Plus, the premise and opening cinematic are super entertaining. While some players have found it almost impossible to beat, it's definitely worth a try.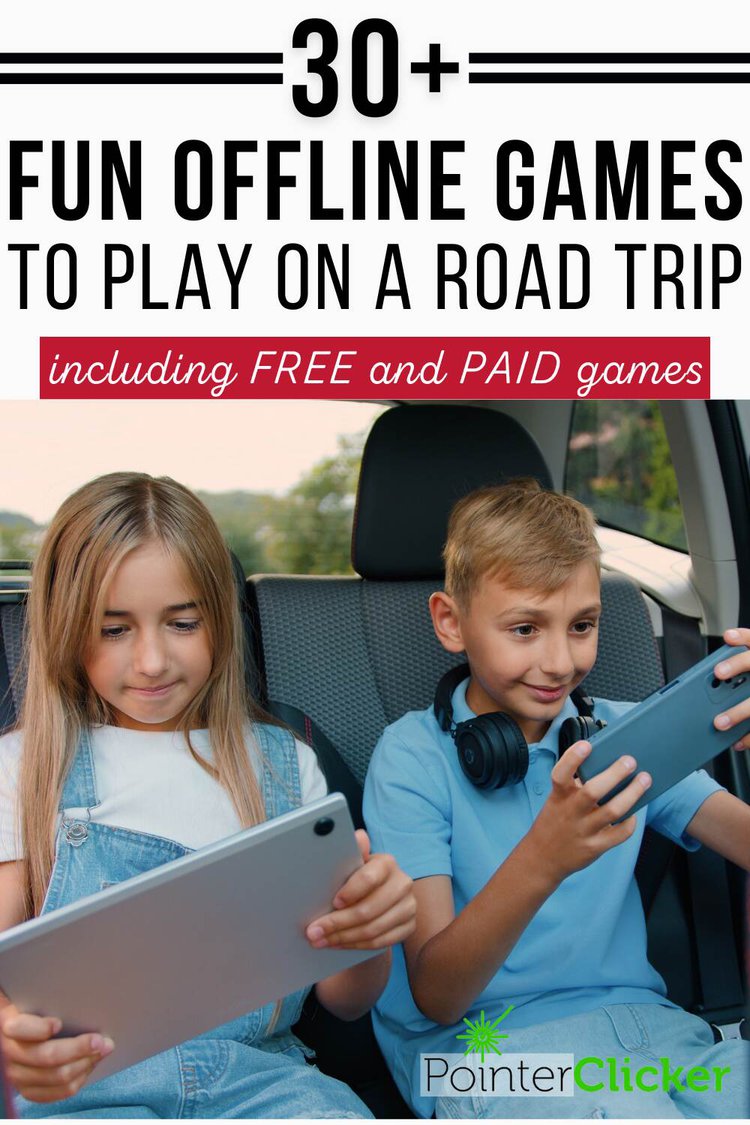 13 Paid and Play-Worthy Offline Games
1. The Room: Old Sins
The Room: Epilogue Teaser
Hey! If you're into puzzles, I highly recommend checking out The Room.
The sound effects and music are spot-on, creating an eerie yet thrilling atmosphere. The puzzles themselves are diverse, engaging, and just the right amount of challenging. Plus, the visuals are absolutely stunning! Trust me, you'll be scratching your head and having a blast at the same time.
Just be aware that the game can be a bit glitchy at times, and it's not the longest game out there.
Here are the download links for The Room and its subsequent games:
2. Dead Cells
Dead Cells - Break the Bank, Breaking Barriers and Enter the Panchaku mobile release
In the world of Dead Cells, you play as a failed alchemic experiment exploring a sprawling, ever-changing castle to uncover what happened on this gloomy island.
And the music in the game matches each stage perfectly, which really adds to the environment. The best part is that the game teaches you how to play naturally, so you don't have to worry about any complicated instructions.
Plus, each stage focuses on different challenges that help you improve your skills. The controls and movement are incredibly smooth, making the game really fun to play. And if you're into customization, this game is perfect for you because you can tune everything to your liking.
The only downside is that some users have reported crashes and loading issues, but that seems to be a rare occurrence.
3. Beholder
Beholder Game Trailer (App Store)
Have you heard about the game Beholder?
It's pretty interesting – you play as a landlord in a totalitarian country where you have to follow absurd government laws and even spy on your tenants to report anything suspicious.
It's up to you how you handle your missions – will you do what's right and protect your people, or will you report them to the government without any regard for their well-being?
But be warned, things aren't always as they seem in this game. I've had my fair share of failures and victories in unexpected moments.
Though it's a relatively short game, there are so many possible endings that you'll find yourself playing multiple times just to see what happens.
Some users have reported issues with loading or crashing, but luckily I haven't experienced any of that.
Here are the download links for Beholder and its subsequent game:
4. Geometry Dash
Official Geometry Dash Trailer
So you've made it all the way down here, huh?
Looks like the previous games just didn't cut it for you.
Or maybe you're just craving a real challenge?
Either way, I've got just the game for you – Geometry Dash!
This game has some super clean graphics and simple gameplay. All you have to do is tap to jump or hold to jump repeatedly.
But don't be fooled – each level is packed with obstacles to avoid. Touch anything other than the ground or special-looking elements, and you're done for. Back to the beginning of that level, you go!
What really makes Geometry Dash stand out for me is the character customization and Practice Mode. You can try out a few trial runs without getting frustrated by constantly being sent back to the start because you failed so many times.
5. Terraria
Terraria – 1.4.3 Trailer Google Play (ESRB)
Terraria is an adventure game that lets you explore and do whatever you want. It's a unique experience that's both fun and challenging.
The game has an endless amount of blocks and items, so the only limit is your imagination. The events that happen in the game also keep you on your toes, and the progression system requires players to grind before taking on tough challenges.
Unfortunately, there's a bug that mutes the audio when you close and reopen the app, which can be frustrating. Hopefully, the developers will address this issue soon. Overall, Terraria is a game I would recommend to anyone looking for a fun and creative experience.
6. Stardew Valley
Stardew Valley - Mobile Announcement Trailer
Are you into calm and relaxing gameplay?
Are you taking an hour to retreat from all the hustle and bustle?
My friend, Stardew Valley will offer you a tranquil game experience like no other!
In this game, you'll inherit your grandfather's farm and work to rebuild it from the ground up. Tend to your crops and livestock while exploring Pelican Town and meeting its quirky residents.
Whether you're fishing, beachcombing, or diving into dungeon crawls, Stardew Valley offers something for everyone. Even if you're not a farming game enthusiast, trust me, this one is worth a try – it was all created by just one guy!
However, be aware that some players have reported crashing issues with the game.
7. LIMBO
Looking for a game with a moody edge? Look no further than LIMBO!
In this game, you play as a brave young boy who must navigate dangerous terrain in order to find his lost sister.
Personally, I found LIMBO to be a fantastic game with stunning graphics, great controls, and a fun animation and color scheme. While I did experience a few bugs, it never got boring and I had a blast playing it. I did get stuck on a few levels, but overall it was worth the money.
However, some users have reported issues with the app not opening and closing unexpectedly.
8. Five Nights at Freddy's
Five Nights at Freddy's - Android
As a rookie security guard on the night shift at Freddy Fazbear's Pizza, you might think you're in for a peaceful shift.
But, hold your horses, buddy! That couldn't be further from the truth. The animatronics at this joint comes alive at night, and they're out for blood.
To survive, you'll have to keep tabs on them via the building's surveillance cameras. The graphics and gameplay are top-notch, and I love the creepy sounds of the animatronics as they roam the halls.
I find the controls can be a bit of a pain, but they get the job done.
Here are the download links for Five Nights at Freddy's and its subsequent games:
9. 60 seconds! Atomic Adventure
60 Seconds! Atomic Adventure Game Trailer
In Atomic Adventure, you take on the role of Ted, who's got just 60 seconds to grab everything he needs – and everyone he loves – before a nuclear bomb drops.
It's a totally unique concept, with some seriously cool art and fun gameplay that's definitely worth the price of admission. The gameplay strikes the perfect balance between skill and RNG, making it both addictive and challenging.
I will say that it can get a bit repetitive after a while, but as long as you set some goals for yourself, you'll be entertained for hours.
The only downside is that the controls can be a bit awkward, and some folks have reported screen freezing issues.
10. Don't Starve: Pocket Edition
Don't Starve: Reign of Giants Expansion Release Trailer
Your mission in Don't Starve is simple: don't starve, and don't get killed by monsters. But with a mysterious wilderness to navigate and no instructions to guide you, surviving won't be easy.
What sets this game apart is the unique challenges it presents each time you play. You'll have to experiment and learn as you go, making it an old-school adventure that keeps you on your toes.
Just be warned: the controls can be a bit unresponsive and the game can glitch at times.
11. Getting Over It
Getting Over It with Bennett Foddy - Android Trailer
Well, this might be the game that could make you miserable!
I kid you not, Getting Over It is not the game for those who value their MENTALITY!
Or, it could be fun if you are into some hardcore stuff.
The game puts you in the shoes of a man sitting in a cauldron, and your goal is to reach the peak of a mountain using a sledgehammer, all while the game's developer does his commentary.
But here's the thing – despite the difficulty, I love this game's design and aesthetic. The simple controls make for some incredibly dynamic gameplay, and the commentary (despite what some might say) adds a whole new level of immersion.
Sure, I gave up the first time I tried it, but I picked it up again a few weeks ago, determined to beat it this time around. And you know what? I did it!
12. The Escapists
Escapists Mobile | Google Play Trailer
The Escapists puts you in the shoes of a prisoner – not that it matters why you're there.
All you know is that you want out, and you're willing to do whatever it takes to become the "Escapist".
This mobile game has quickly become one of my favorites and for good reason. The controls are easy to pick up, the concept is unique, and the locations are varied and interesting.
Plus, the game has a great sense of humor about the whole prison thing. While there is some violence, it's not gratuitous – you'll need strategy and planning to succeed.
Overall, I think it's well worth the price tag. That being said, my friend did have some issues with the touch screen, and occasionally the game would fail to load.
Here are the download links for The Escapists and its subsequent game:
13. Exploding Kittens
Exploding Kittens Mobile App!
If you're looking for a game that's both strategic and hilarious, you should definitely try Exploding Kittens!
This kitty-fueled version of Russian Roulette will keep you on the edge of your seat as you draw cards, hoping to avoid the dreaded Exploding Kitten.
But don't worry, there are plenty of cards in the deck to help you out. I've played the physical card game with my friends and also enjoyed the app version. Although the app has some differences, it's still tons of fun, especially with the sound effects and turns time limits.
Just keep in mind that the mobile version is not the full game, and you'll have to pay extra for add-on packs. Also, the game's support team seems to be lacking in some areas.
Conclusion
So there you have it, folks! 30 of the most awesome offline games to keep you entertained for hours on end.
Whether you're looking for a quick brain teaser or a full-blown adventure, these games have got you covered.
From classic favorites like solitaire and chess to newer hits like Dadish 3 and Cat Snack Bar, there's something for everyone here.
So grab your phone or tablet, turn off your Wi-Fi, and get ready to have some serious fun!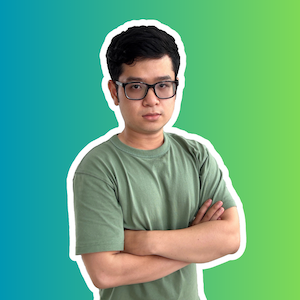 Huy 'Anyxel' Pham is a Pinterest marketer and writer. He's curious about how the human mind works and how people grow mentally. These interests shape his writing, making it useful and valuable. When he's not working, Huy enjoys the peace he finds at his favorite Buddhist temple or while reading a good book.
How was content created? This piece is created collaboratively, with tech editors generating ideas, conducting testing, and proofreading meticulously, while AI assists in fine-tuning.