Most American households rely on their trusty Roku stick to deliver their home entertainment needs. It's arguably the most convenient way to access streaming platforms and watch your favorite films and movies.
However, owning a Roku stick comes with its own set of problems. There are times when the device doesn't work –– it overheats, freezes, and won't turn on.
Most Roku issues can easily be resolved by turning off the device, restarting, or replacing the remote batteries. But if your Roku stick regularly malfunctions, it might be time to replace the device or claim your Roku warranty.
Like all devices, the Roku stick starts to wear out after three to five years of use. With proper care and maintenance, most users use their Roku stick for up to five to seven years.
If you want to prevent your Roku's hardware from degrading, try to avoid exposure to heat stress, dust, and humidity.
How Long Does a Roku Stick Last?
Unfortunately, Roku sticks aren't immune to hardware failure. Most people don't have any issues with the device until three to five years of use.
Aside from that, with the popularity of streaming, streaming services are constantly being enhanced with software updates. Older Roku models won't handle newer and more complex updates.
Other users claim to have no issue with the Roku stick after five to seven years of use. Others can use it longer mainly due to proper care and maintenance that prevent the hardware from degrading:
Less exposure to heat stress: reducing hours of use per session, keeping in a well-insulated room away from direct sunlight
Away from excessive humidity and moisture
Away from dirt and dust
How Often Should You Replace Your Roku?
Due to hardware issues and incompatibility with future software updates, most Roku sticks need to be replaced every five years.
To check your Roku Stick's model, navigate to the home screen > Settings > System > About. Cross-check the model number with the release date.
Streaming technology has advanced leaps and bounds over five years so get the latest version.
Last update on 2023-10-01 / Affiliate links / Images from Amazon Product Advertising API.
How Do You Know When Your Roku Is Deteriorating?
Some tell-tale signs and symptoms indicate that your Roku stick is starting to wear down. If troubleshooting the symptoms don't work, you may need to replace your device.
Frozen Roku Screen
When your screen regularly freezes and resets, there's a big chance that you need to replace the device.
Roku Remote Is Not Working
One of the most common issues with Roku sticks is when the remote starts to malfunction:
Unresponsive
Intermittent connection/signal
Erratic response
Missed responses
Not pairing
In most cases, the issue is with the batteries or when an object interferes with an infrared or IR Roku remote connection.
However, if these solutions don't work, the Roku stick might be automatically un-pairing with your remote.
Roku Not Turning On
There are many possible reasons why your Roku device won't turn on. The reason may be loose connections, insufficient power, or malfunctioning adapters.
Check and reconnect all cables, power sources, and use only authorized adapters.
Roku Not Connecting to the Internet
If you're having problems with your network connection, restart the Roku device and your modem and the router. You can also try bringing your home entertainment system closer to your router for a stronger connection.
If these solutions don't work, you may need to contact your internet service provider. When all else fails, the issue might be with the Roku stick itself.
Roku Has No Picture
If your Roku shows a black screen, you must ensure that all connections are secure and connected to the correct input.
Reboot or Reset the Roku device if these don't work. Roku sticks that always restart and get a black screen without notice need to be replaced due to software issues.

Roku Overheating
Another sign that your Roku stick is a victim of heat stress is when it regularly overheats.
You will know when the device is overheating: a red light will flash on the Roku device, or you will see an on-screen message, "Your device is overheating."
To fix the issue, carefully turn off the device and your TV, then unplug from the socket. Allow the device to cool down for ten minutes or so.
Avoid putting the Roku device in cabinets or enclosed spaces, on top of other electrical devices, and under direct sunlight.
Troubleshooting Options with Bad Roku Stick
While we gave you the symptoms of a worn-down Roku stick in the previous section, it doesn't mean that you have to replace the device right away.
A few troubleshooting tricks can easily resolve the issues that come with a well-used Roku player.
However, if the above issues always happen and start to inconvenience your viewing experience, it may be time to call Roku support or replace the device.
How to Update Your Roku Stick
Roku players automatically update whenever you connect to the internet. It keeps the software updated with the latest channels and applies important bug fixes.
If your device seems to be going bad, it might just be outdated software due to connection issues or download interruptions. This can lead to device failure, security risks, and other annoying issues.
To manually update your Roku, follow these steps:
Press the home button on your remote.
Select Settings > OK.
Select System > OK.
Select System update > OK.
Select Now> OK. If an update is available, Roku will automatically download and install them.
Note: If your device is no longer compatible with updates and your device is malfunctioning, you may need to upgrade to a new Roku model.
How to Restart Roku Stick
Most Roku issues are solved by a factory reset, which will return the device to its original settings.
To reset your device, you can either access it through the settings menu or hold down the Reset button on the TV. The latter is helpful if the TV is unresponsive.
Press the home button on your remote.
Select Settings > OK.
Select System > OK.
Select Advanced System settings > OK.
Select Factory Reset > OK, then follow the on-screen instructions.
Conclusion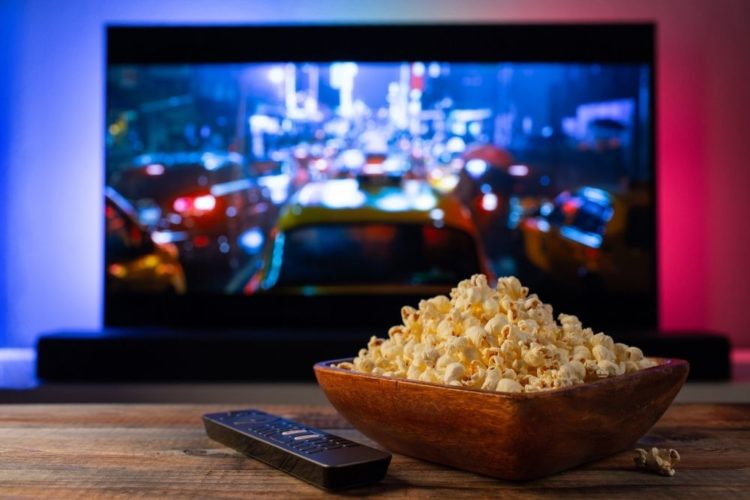 Roku Sticks wear down after four to five years due to heat stress, overuse, humidity, and dust.
The symptoms of a worn-down Roku stick can usually be resolved by a software update or a factory reset.
If the problem can't be fixed with troubleshooting, the Roku stick hardware is likely to be bad and should be replaced.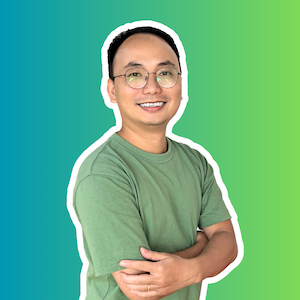 Vance is a dad, former software engineer, and tech lover. Knowing how a computer works becomes handy when he builds Pointer Clicker. His quest is to make tech more accessible for non-techie users. When not working with his team, you can find him caring for his son and gaming.