Are you having trouble differentiating an HDMI cable from a DisplayPort? Or what is needed in hooking up a new monitor to a particular device?
You need to take into account the different capabilities and compatibilities a specific port offers.
Here is an extensive guide to everything you need to know when utilizing a DisplayPort.
Let's get into it.
Do Motherboards Have DisplayPorts?
The answer is yes, some motherboards have a DisplayPort.
However, this port is incapable of properly running a monitor. Keep on reading to find out why.
First, let's get to know more about what a DisplayPort is.
What is a DisplayPort?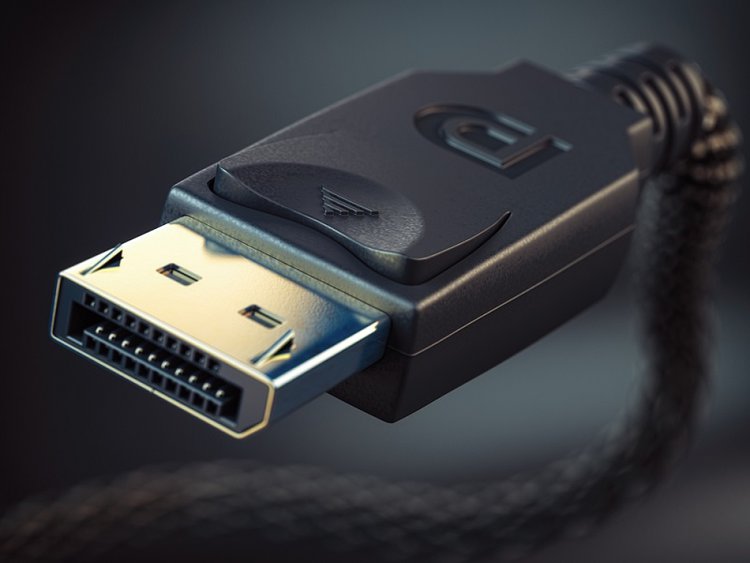 DisplayPort is an interface for digital displays that was developed by the Video Electronics Standards Association (VESA). It consists of:
The cable, which is a digital interface that links a computer to one or multiple monitors. It consists of a small adapter on each end and a wire as long as fifty feet.
The ports, which are found on devices that are compatible with the cable attachment, and are used for input or output.
The main link of the Display Port is used to transmit audiovisual components. The multitude of serial data channels flowing in one direction within the main link are called lanes.
The standard number of lanes is normally capped at four. But a Thunderbolt 3 is capable of utilizing up to eight lanes.
Types of DisplayPorts:
A DisplayPort, both the port and the cable, come in many forms. These are some of them that you are more likely to find on the latest models of computers.
DisplayPort 1.2: Delivers up to 4K at 60Hz, with 1.2a ports also delivering AMD's FreeSync
DisplayPort 1.3: Delivers up to 8K at 30Hz or 4K at 120Hz
DisplayPort 1.4: Delivers up to 8K at 60Hz or HDR
The latest DisplayPort 2.0: Delivers 16K with HDR at 60Hz and 10K at 80Hz
MiniPorts DP 1.4a: Delivers up to 8K at 60Hz
Thunderbolt DP 1.3: Delivers up to 8K at 30Hz or 4K at 120Hz
DisplayPorts are also found in laptops and TV interiors.
Laptops possess an eDP: An Embedded DisplayPort.
This is used to hook up the laptop's motherboard to its LCD screen.
TVs have an IDP: An internal DisplayPort.
Watch this video to learn more about the different ports on your computer:
What are the ports on the back of my computer? HDMI, DVI, DisplayPort, USB, PS/2
What is the Difference Between HDMI/DisplayPort/VGA/DVI?
With a multitude of choices, you need to know what the different ports are best used for. Often, HDMI and DisplayPorts are confused with one another, but they have distinguishable differences.
We will discuss this below. But first, let's start with the oldies that are still around today.
VGA

DVI

The IBM computer manufacturer developed VGA in 1987.

It was developed for the company's third-generation computers, the Personal System/2.

The analog VGA interface is blue and comes in the shape of a trapezoid.

It catered perfectly to crude LCD monitors that featured a CRT display.

It is still seen on some computers, most TVs, and media players today. It doesn't cater well to flat-screen displays.

The VGA does not transmit audio.

Some manufacturers incorporate VGA ports into their system as a legacy but no longer serve a primary function.

The Digital Visual Interface can transmit video signals that are both in analog and digital format.

The transmission of data is better able to maintain high image quality.

The Digital Display Working Group came out with DVI in 1999.

While it still did not feature an audio-transmitting component, the DVI revolutionized the standard for the interfaces by supporting larger resolutions.

In present days, low-end video cards still feature Single Link DVI that can carry Full HD transmissions.

Better video cards feature a Dual Link DVI interface that can support up to 2560×1600 pixels.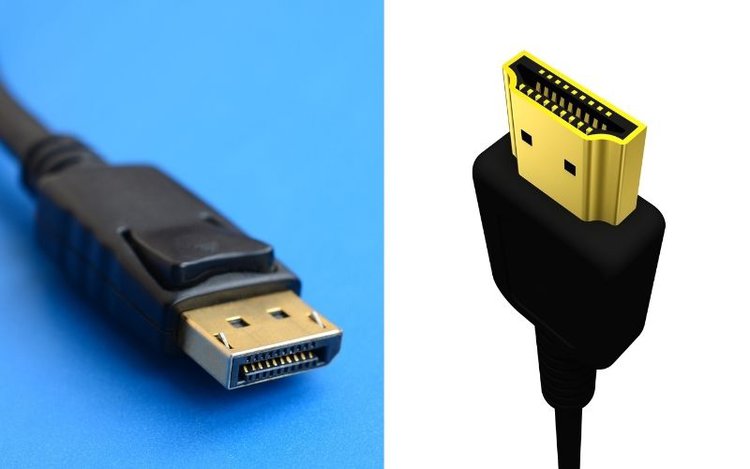 Now, here's the difference between an HDMI and a DisplayPort, two of the more relevant audiovisual transmitters.
HDMI

DisplayPort

First introduced in 2003.

HDMI is now the standard connection interface.

Like the DVI, it transmitted data in digital format, which meant maintaining the original resolution. Unlike the DVI, HDMI was able to incorporate audio transmission.

Cables up to 25-30 meters long.

More compact connectors.

HDMI can connect to more devices than the VGA or DVI.

It is ready to support Ultra High resolutions.

It can support the 3D resolution.

The latst HDMI cable, Version 2.1, can support up to 10K at 120 Hz.

First display interface to rely on the transmission of packetized data (found in Ethernet, USB, and PCIe).

Use of internal or external display attachments.

The Displayport's isosynchronous protocols for data transmission embeds clock signals into the data stream.

It can also transmit audio components.

It is much more versatile than other interfaces. DisplayPorts offer Single, Dual, or Triple Display Resolutions.

The latest DisplayPort, DP 2.0, features a Triple Display that supports up to three 10K displays at 60 Hz.
How Do I Know If My Motherboard Has a DisplayPort?
You can look at the user manual of the motherboard online before purchasing. What it falls under differs from brand to brand, but it is typically found under input/output connections.
You can also check the hardware itself and look for indicators like "DP in/out" or "DP." It resembles an HDMI port, but the curvature on a DisplayPort is only on one side, whereas an HDMI has curvatures on both sides.
How Do I Use the DisplayPort Connection on My Motherboard?
Although there are DisplayPorts on motherboards, it is there to be used as an input. You cannot use this DisplayPort to produce an output onto your display.
Since the graphics displayed are tapped from the iGPU, the DisplayPort could then disable the discrete graphics card. This would be a significant waste of all the eGPU's capabilities.
The DisplayPort you see on a motherboard is there to support the use of a Thunderbolt 3. The data source would be a video card that would then be attached to the input port on your motherboard.
Most DisplayPorts are found on the GPU. The graphics card is the primary source of the necessary data. All discrete GPUs offer a DisplayPort attachment.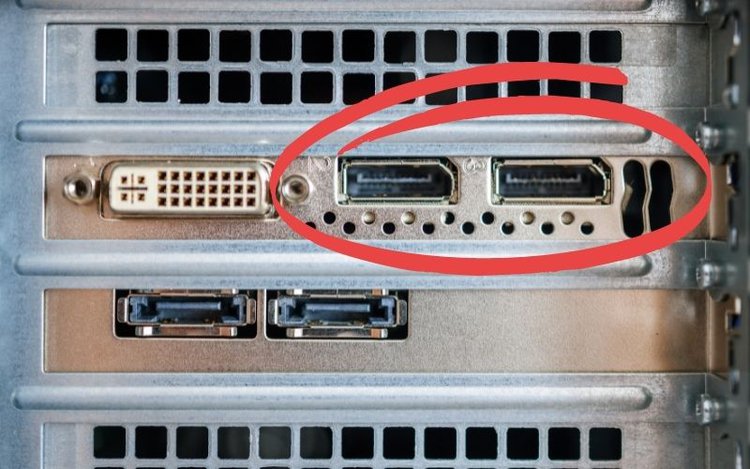 If you do not have an eGPU, the DisplayPort you see behind your CPU isn't connected to the CPU itself. It is connected to the iGPU inside.
DisplayPorts are commonly used to squeeze the most out of a PC's visual capabilities. It connects any screen to a data source. It is used to enhance the output of your graphics card and your monitor.
A DisplayPort works like any other audiovisual connection cable. You plug the output adapter into your data source and the input adapter into the monitor or monitors you want to see the output on.
In most cases, the configuration will be automatic, but other times it might require manual configuration. Sometimes you might have to set the exact resolution and refresh rate for your monitor/s.
Which Motherboards Have DisplayPorts?
We've found that these motherboards support a DisplayPort feature best. These motherboards are integrated with the Thunderbolt 3.
GIGABYTE Z390 UD
Last update on 2023-03-31 / Affiliate links / Images from Amazon Product Advertising API.
This motherboard can support both 8th and 9th generation Intel Core. It possesses sufficient VRM and quality cooling components.
It is a practical purchase that can run 9900k without smothering the VRM regulations.
It is also simple to set up. Customers noted that this motherboard allows a beginner to install it without any difficulties, the manual that comes with it contains everything they need to ensure that everything is functioning properly before installing the OS.
Asrock Z490 Phantom Gaming ITX
Last update on 2023-03-31 / Affiliate links / Images from Amazon Product Advertising API.
This supports 10th Generation Intel Core. The board also comes with Gen4 ready to accommodate Comet Lake too. Along with the Thunderbolt 3 integration, it features Ultra M.2 and Phantom Gaming 2.5G LAN.
The only complaint from customers is that its heatsink is a bit tall, making it difficult to put a CPU cooler on it. The tiny screws for the PCIe and SATA connections are also hard to get back in.
ASRock X570 Phantom Gaming 4AM4
Last update on 2023-03-31 / Affiliate links / Images from Amazon Product Advertising API.
This motherboard is equipped to support the AMD Ryzen 9 3900X, a CPU that features 12-core technology. The motherboard features an AMD X570 chipset.
With powerful processors, it still handles heat efficiently with substantial cooling systems built-in.
Users find the layout of its connectors placement very well thought out.
Final Words
We hope this article cleared up the differences found in your choices of digital display interfaces.
We also hope to take away a lot of the heavy-lifting involved in searching for the DisplayPort's purpose on your motherboard.
We searched far and wide to put together everything that needs to be known regarding DisplayPorts and their role in your computers.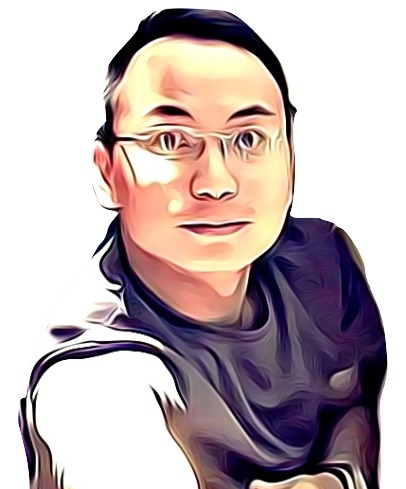 Vance is a dad, former software engineer, and tech lover. Knowing how a computer works becomes handy when he builds Pointer Clicker. His quest is to make tech more accessible for non-techie users. When not working with his team, you can find him caring for his son and gaming.