Macbooks offer a unique operating system and hardware, meaning connecting them to a projector will require slightly varied steps compared to connecting other PCs. New Macbooks released after 2015 only have a USB-C, or Thunderbolt, port making it necessary to use a converter.
Have no fear, connecting your Macbook to a projector has never been easier!
The Nebula projector offers multiple ways to connect your Macbook and screen mirror content straight to your home theater. Whether you prefer to go cordless, or the traditional HDMI route, Nebula projectors have got you covered!
How can you connect to a Nebula projector via AirPlay?
Can you connect your Macbook without an internet connection?
Keep reading to find out!
AirPlay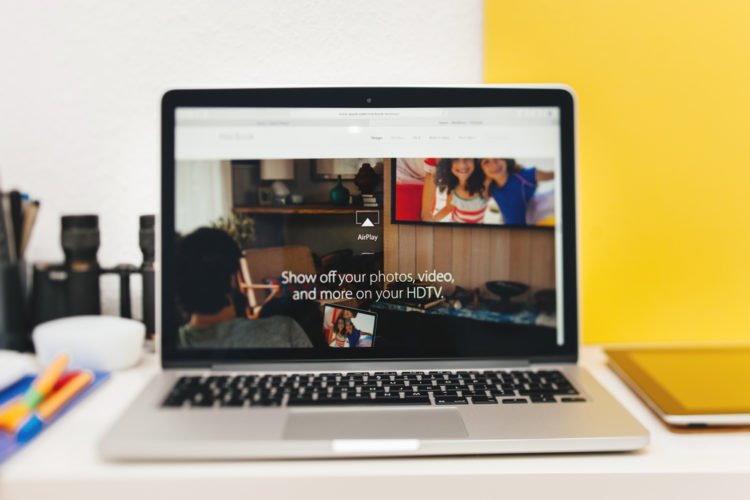 You can wirelessly connect your Macbook to a Nebula projector with AirPlay.
Before you can connect your Macbook to a Nebula projector with AirPlay, you will need to download the Nebula Manager application from the Google Play store. Once downloaded, install AirScreen within the app.
It's crucial that your Macbook and your Nebula projector are connected to the same Network. If your Wi-Fi connection is slow, consider using a mobile hotspot.
Click on the AirPlay icon, located in the top-right corner and marked with a rectangle and triangle.
If you do not see this icon on your screen, open System Preferences, then Displays. Ensure "Show mirroring options in the menu bar when available" has been selected. Once available, select the AirPlay icon and click on your Nebula projector to connect.
To disconnect AirPlay, select the AirPlay icon and click Turn AirPlay off.
Why isn't My AirPlay Working?
There are a few possible reasons why your AirPlay is not working.
If your AirPlay isn't working, there are a few simple solutions you can try to ensure an optimal connection.
Airplay Not Working? How-To Fix
Check Your Network Connection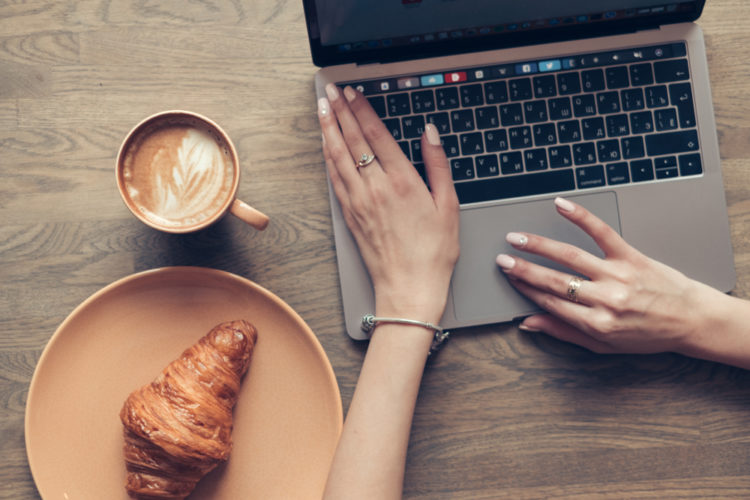 See that your Macbook and Nebula projector are both connected to the same Wi-Fi network or mobile hotspot. If your connection is weak, try rebooting your router, or plugging it directly into your laptop with an ethernet cable.
Note that some models do not have an ethernet port, located next to your charging port. If this is the case, use a USB-C to ethernet adapter.
Adjust Your Firewall Settings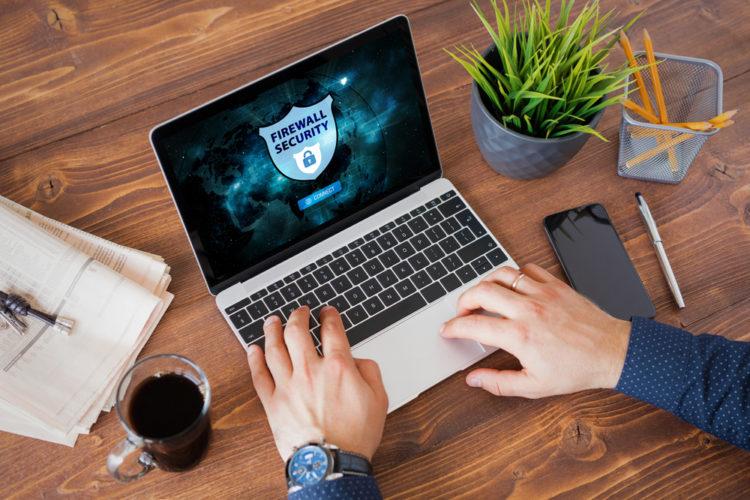 Open Security and Privacy in System Preferences. Go to the Firewall tab, and check if it's turned on. You will have to insert your laptop's password to change the Firewall's settings.
You have the option of turning off your Firewall altogether, though consider that this could leave your Macbook vulnerable to cyber attacks.
Instead, select Firewall Options and uncheck "Block all incoming connections". Below, make sure that "Automatically allow signed software to receive incoming connections" is checked, and that stealth mode has been disabled. Click OK and Apply.
Update Your MacOS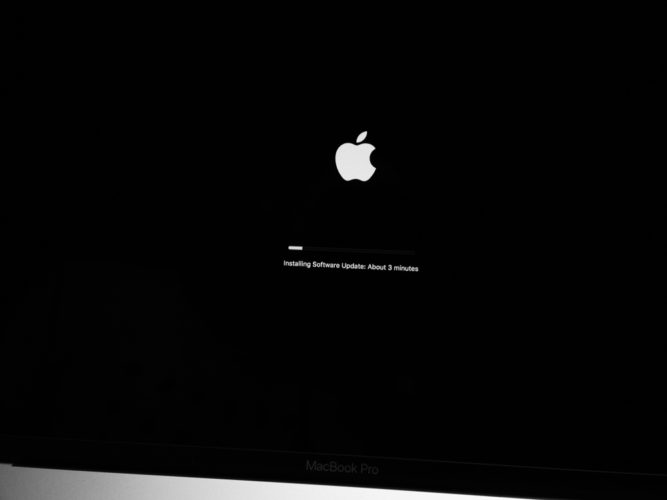 Your device's MacOS may need to be updated. Open Software Update in System Preferences and install any updates. Check "Automatically keep my Mac up to date" to automate this process.
Once upgraded, restart your computer and try again.
HDMI
You can connect your Macbook to a Nebula projector with an HDMI cable.
To connect your Macbook to a Nebula projector with an HDMI cable, you will first need to see if your Macbook has an HDMI port.
Once you've confirmed that there is an HDMI port, connect one end of the cable to your Nebula projector, and the other into your Macbook. Just like that, you're ready to start projecting!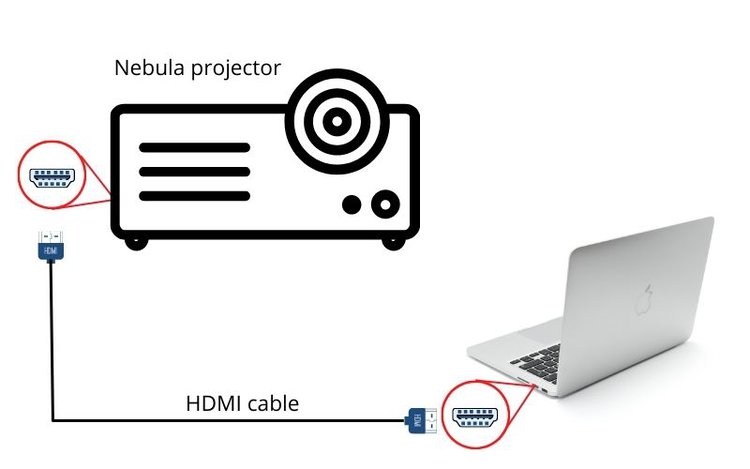 If your Macbook does not have an HDMI port, locate its USB-C port marked with a thunderbolt, and use a USB-C to HDMI adapter. Note that although there are many brands of USB-C to HDMI adapters, it's best to use the official Apple model for optimal compatibility.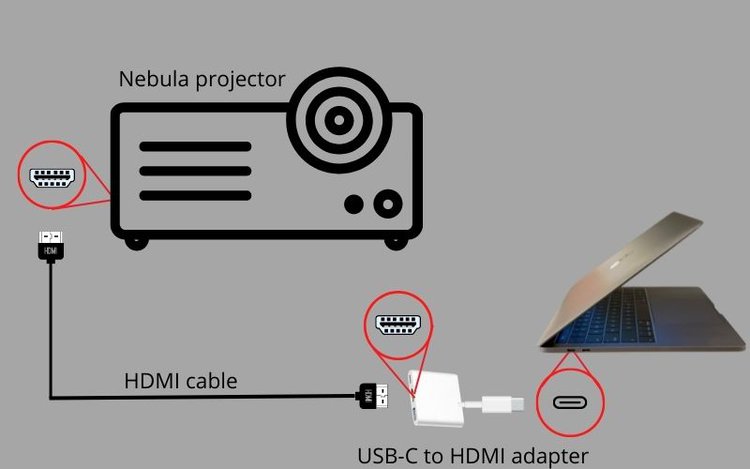 Plug the corresponding end of your USB-C to HDMI adapter into your Macbook's USB-C port. Secure both ends of the HDMI cable into your Macbook and Nebula projector, and you're all set!
Should your Macbook have a Thunderbolt port, use a Thunderbolt to HDMI adapter . Secure the adapter and HDMI cable accordingly.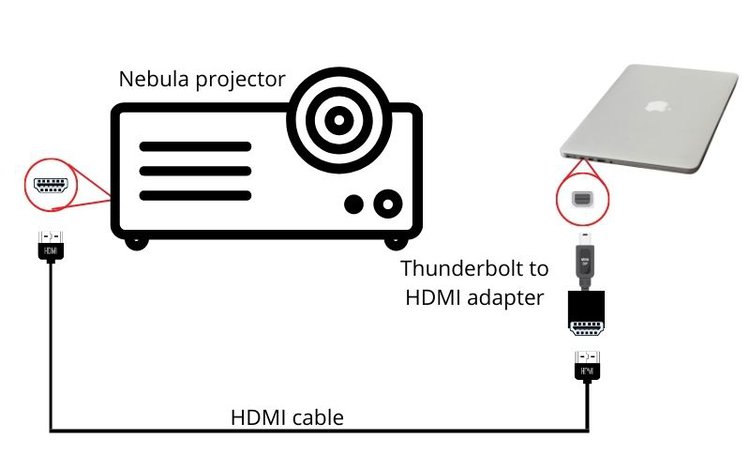 If you're not sure which ports your Macbook has, visit Identify the ports on your Mac to learn more!
Troubleshooting Your HDMI Connection
Follow these suggestions if you're experiencing problems connecting via an HDMI cable.
Should your Macbook not connect to the projector, try adjusting its settings and cables.
Detect Displays
If your laptop's HDMI port isn't working, try force detecting the cable.
Open System Preferences and select Displays. Once the window has opened, hold down the Alt key and you will see a Detect Displays button on the bottom of the screen. Click it and see results.
This button should forcefully detect your HDMI cable and secure a connection.
Watch the video below to see how to perform this solution on your Mac.
Macbook Pro HDMI port not working? Here's a quick fix!
Macbook Pro HDMI port not working? Here's a quick fix!
Rescale Your Screen
Although Nebula projectors can be rescaled through the lens' dial, you may need to rescale your Mac. Under Display in System Preferences, click Scaled while pressing the Alt key. From here you can select a different resolution to fit your preferences.
Check the Cables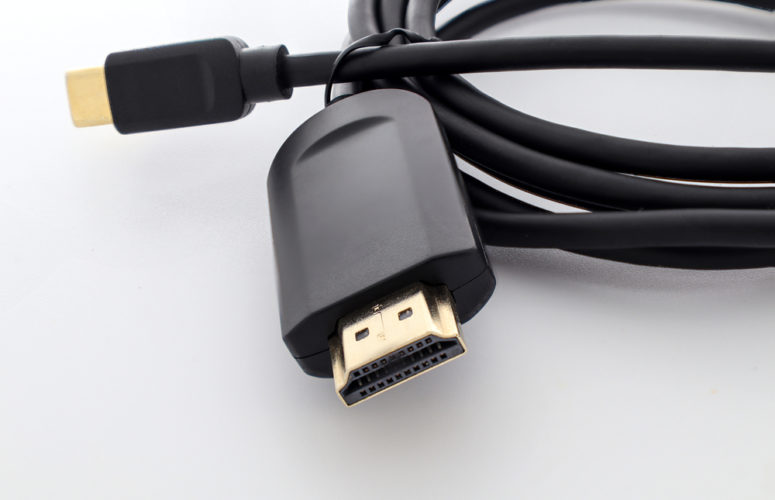 Ensure your cables and ports are dust free. If your HDMI cable has gone through wear and tear, consider replacing it.
Make sure your USB-C to HDMI convertor is in good condition, and that all cables are securely attached.
Can I Connect My Macbook to a Nebula Projector without an Internet Connection?
Yes, you can connect your Macbook to a Nebula Projector without an internet connection.
Although you will absolutely need a stable internet connection when connecting your laptop to a Nebula projector via AirPlay, HDMI cables do not require a network connection. This is a great option when traveling off-grid, like when camping, because you can project pre-downloaded films instantly.
Wrapping Things Up
Connecting your Macbook to a Nebula projector is the perfect option when displaying presentations, home videos, or movies. Be it wirelessly, or with a few cables, you'll be watching content on the big screen in no time!
If you encounter further problems, contact Nebula support via email, phone, or their live chat found on the bottom-right corner of their official website.
What's your experience been with connecting your Macbook to a Nebula projector?
Let us know in the comments below!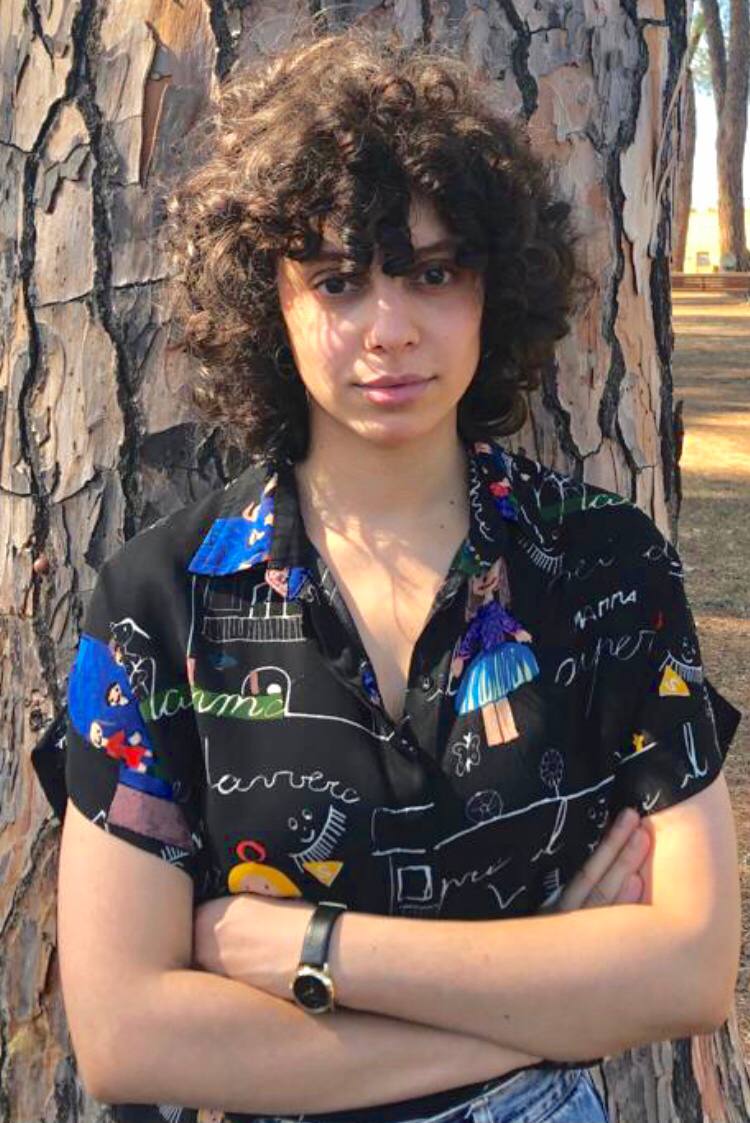 Yesenia Achlim is a technical copywriter and editor with a focus on AV equipment. She aims to break down complicated topics and make technology accessible, no matter your technical expertise. When she's not teaching you how to replace a projector lamp, you can find her reading and baking.