What To Know
Roku devices currently do not support the use of external keyboards and mice, whether they are connected via USB, Bluetooth, or any other means
The suggested alternative for typing and navigating on a Roku device is the Roku app
This guide will provide you with practical solutions to streamline your Roku usage, even if your remote lacks voice control.
Stay tuned as we explore your options and elevate your Roku interaction to the next level. Time to deep dive into simplicity!
Can You Use a Keyboard, Mouse on a Roku TV/Player?
No, you can not use a keyboard or mouse on a Roku TV/player.
We reached out to Roku customer service and they informed us that, unfortunately, Roku (currently) does not support external keyboards and mice.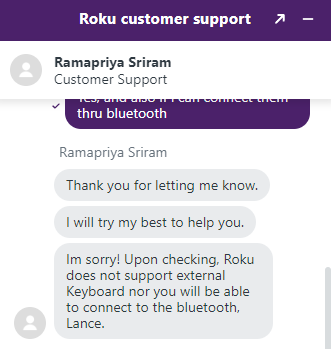 This includes keyboards and mice that connect via a USB dongle and Bluetooth.
While some Roku players (e.g. the Roku Ultra) have a USB port, many do not. So, you won't be able to connect a keyboard or mouse to them via a wired connection.
This also means they will be incompatible with wireless keyboards and mice that connect via a USB dongle.
Additionally, while you may be able to pair your Bluetooth keyboard/mouse with your Roku, the external devices will not function with Roku's interface.
Although you may see Bluetooth or wired keyboards for sale online that boast Roku connectivity, they will not work with your Roku TV or player.
Luckily, there is an alternative.
Alternative: Use the Roku App
You can navigate and type on your Roku using the Roku app.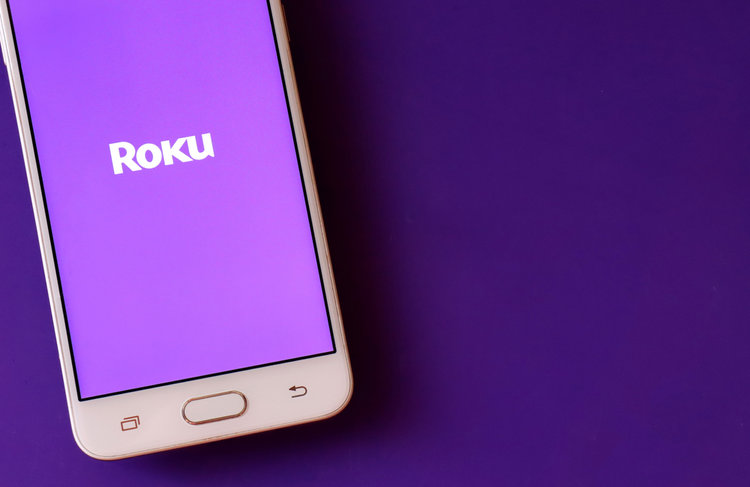 Now that you know you can't use wireless, wired, or Bluetooth keyboards or mice with your Roku, it's time to explore the alternative.
The Roku app is a great way to wirelessly navigate your Roku TV or player without purchasing extra equipment.
You can download it onto your phone or tablet, making it extremely convenient. Not to mention, it's 100% free.
Not only will you be able to type using the Roku app, but you will also be able to use it as a remote since it features a D-pad.
You can also control which devices are connected to your Roku. This is helpful if you break or lose your Roku remote and need to pair a replacement to your device.
Let's learn how!
Step 1: Ensure your smartphone or tablet is connected to the same Wi-Fi as your Roku.
Step 2: Download the Roku app on your phone. If you have an Android device, download it from the Google Play Store. If you have an Apple device, install it from the Appstore.
Step 3: Launch the Roku app on your device. If it's connected to the same network, it will instantly discover and pair with your Roku TV or player.
Step 4: Press the Remote icon, marked by an icon of a D-pad and found at the bottom of the screen. Now, you can navigate your Roku just as your would with a remote using the app's D-pad.
Step 5: To type from the Roku app using your phone's keyboard, tap the Keyboard icon found at the bottom of the screen. You can type from your phone whenever you encounter a text input, like when you're entering login credentials, searching for content, or browsing the app store.
If you want to learn more about the Roku app and how to use it, watch the video below.
[Android Application] Instructions for using the keyboard on a Roku TV
Wrapping Things Up
The bad news is that your wired, wireless, and Bluetooth keyboard and mouse are incompatible with your Roku TV and player.
The good news is that you can use the Roku app instead. This means you can type, scroll, and control connected devices all from your smartphone or tablet!
Remember, it's free to install and use, and is available on Android and Apple devices.
So, say goodbye to clunky keyboards and mice, and hello to the Roku app.
It's free, convenient, and easy to use. What else could you possibly want?
What's your experience using the Roku app? Let us know in the comments below!
Yesenia Achlim is a technical copywriter and editor with a focus on AV equipment. She aims to break down complicated topics and make technology accessible, no matter your technical expertise. When she's not teaching you how to replace a projector lamp, you can find her reading and baking.