Technology has advanced in the last decade, and the media world has followed its advancement closely.
Streaming sticks are the magic wands of media breakthroughs. They make it easy and convenient to access high-quality media content online.
With recent upgrades, consumers have begun to ask questions about the compatibility of the Roku 4K stick with a non-4k TV.
Can a Roku 4K stick work on your non-4K TV? Keep reading this article to find the answers!
What are Roku 4K Streaming Sticks?
Roku streaming sticks are small devices that provide wireless access to digital media from the internet. You can use them to stream movies and shows on channels like Disney, Netflix, Hulu, etc.
Roku sticks are not much larger than USB drives, and you can connect them to your TV's HDMI port.
The Roku brand manufactures different models of streaming sticks. Older models support streaming digital content in 720p and HD (1080p) qualities.
Many of the channels available on the Roku streaming stick (i.e., YouTube, Netflix, and Apple TV) now offer movies in 4K resolution.
Newer models are designed to stream 4K content to meet market demands. Some examples are the Roku Ultra player, the Roku Streaming Stick 4K, and the Roku Express 4K.
4K image resolution is about four times the pixels and clarity of HD resolution. Hence, streaming content in 4K is no small feat.
Roku's 4K streaming sticks are designed with long-range Wi-Fi receivers and high-speed connections to smoothen the viewing experience.
The streaming sticks have remotes that can control the TV's Power, Volume, and Mute functions.
If you have a Roku 4K stick, all you need is a 4K TV or monitor to display content.
Will a Roku 4K Stick Work on a Non-4K TV?
Did you buy a Roku 4K stick without confirming whether your TV is 4K enabled? Don't worry; you can still enjoy your media streaming.
Yes, the Roku 4K stick can transmit movies in 4K when paired with a 4K TV. However, it will also work with TVs that display lower resolution images.
The only essential feature is an HDMI connector port.
Can I Use My Roku 4K Stick on a 1080p TV?
Yes, you can use your Roku 4K stick on a 1080p TV (HDTV). However, you cannot display content in 4K quality.
The Roku stick would detect the native resolution of your TV, and that would be the highest quality available to you. If you have an HDTV, be prepared to stream content only in HD quality (1080p).
You can manually set the Roku 4K streaming sticks to stream digital media in your preferred resolution. The options include 720p, HD, 4K, and HDR.
The highest quality available to you depends on the native resolution of your TV. If you want access to the 4K streaming option, you need to purchase a 4K-enabled TV.
Will a Roku Ultra Work With an Old TV?
The Roku Ultra is the best of Roku's 4K streaming players. It is not a stick device, so it has a female HDMI port instead of a male plug.
You need an HDMI cable to connect your Roku Ultra to a TV.
Do you want to get a Roku Ultra player, but you're worried it won't work with your old TV? We have answers for you.
The Roku Ultra can work with any HDTV, even an old box model. You are good to go if you have an old TV with an HDMI connector.
If you want a seamless connection between the Roku Ultra and your TV, we advise that you purchase a certified high-speed HDMI cable.
Last update on 2023-09-19 / Affiliate links / Images from Amazon Product Advertising API.
Do you have an old TV with only the VGA connector? The Roku Ultra player can still work with it.
All you need is an HDMI to VGA adapter. These adapters convert HDMI signals into VGA and output audio through a separate audio port.
Sale
Last update on 2023-09-19 / Affiliate links / Images from Amazon Product Advertising API.
How to Connect a Roku 4K Stick to Your TV
It is effortless to connect your Roku streaming device to your TV with the proper guidance. The setup process is almost the same whether you have a Roku player or a streaming stick.
There are three ways you can connect a Roku streaming device to your TV:
Direct to the TV
Through an AV Receiver
Through a Soundbar
Follow the few steps below to connect your streaming stick directly to the TV:
Step 1: Locate the HDMI port behind or on the side of your TV and plug in the Roku streaming stick.
Step 2: The Roku streaming stick comes with a USB power cable for charging. Plug the USB power cable into the Roku device.
Step 3: Connect the other end of the USB cable to a wall adapter and plug it into the nearest socket to charge.
You can also plug the cable into a USB port on the TV if your TV has enough power to keep the stick charged.
Step 4: Power on your TV and select the HDMI input source.
Your TV will detect the streaming device and display the language setup menu on the screen.
Step 5: Use the remote controller to scroll down and select your preferred language.
Step 6: With the remote, go to Home > Settings > Display Type to change the display resolution.
Your Roku device will inspect the HDMI and display the supported resolutions (i.e., 720p TV, 1080p TV, etc.). You can select any that apply to your display.
You can also select the option 'Auto Detect' if you want the stick to set your display to the highest supported resolution automatically.
Note: If your TV is wall-mounted with limited space for navigation behind it, you may be unable to plug in the Roku.
Don't worry; there's a way out. Roku allows customers to request a free HDMI extender cable. You may also purchase an HDMI extender cable online.
How To Set Up Your Roku Voice Remote
If you're setting up your Roku streaming stick for the first time, connecting it directly to the TV is best.
Roku needs to detect the TV brand to program the voice remote, and the streaming stick will only recognize brands connected directly to it.
The Roku voice remote can control Power and Volume functions on your TV. You can set this up manually from the settings.
Here's how to set up your remote:
Step 1: Fit the accompanying batteries into the remote controller of your Roku streaming device.
Do this beforehand because you'll need the remote to navigate the controls.
Step 2: Connect your Roku streaming stick to the TV on HDMI version 1.4 (or higher). These versions support HDMI CEC for controlling connected devices with one remote.
Step 3: Go to Home > Settings > Remotes & Devices > Remotes.
Here, select your remote and choose the option to 'Set up remote for TV control.'
Note: The Roku voice remote may control only the volume function for some TV models.
If your TV is connected to an AV receiver or soundbar over HDMI, your Roku voice remote may also control the volume on these devices if they support HDMI-CEC.
How to Connect Your Roku 4K Stick to the Internet
You have to connect your streaming device to the internet over a wireless network before your setup and activation can be complete.
Below are steps to help you connect your Roku 4K stick to the internet:
Step 1: Connect your Roku streaming device to your TV — an interface will pop up on your screen, promoting you to choose from the detected wireless networks.
Step 2: Select your network.
Step 3: Input the security password, if any.
Step 4: Log into your Roku account if you already have one.
Step 5: If you don't have a Roku account, select the 'Create new account' option and follow the prompts.
Step 6: After logging in, wait for a few minutes while the Roku 4K stick downloads and installs the latest software.
Your setup is complete; now, you can activate your subscription and use different streaming services like YouTube, Hulu, Netflix. Etc.
Tips to Remember
You need a Roku account to set up and use your new Roku device.
Setting up an account is free, and you can create one on the Roku website or mobile app for convenience.
FAQ
Can you use any 4K TV with Roku 4K Stick?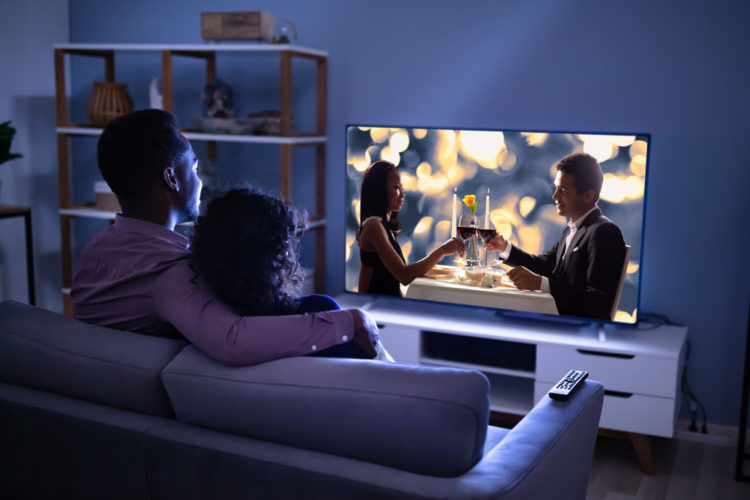 Yes, you can use any 4K TV with your Roku stick. However, not all 4K TVs will stream content from Roku in 4K or HDR.
We'll explain.
4K image resolution is supported by HDMI versions 1.4, 2.0, and 2.1. Any TV with these HDMI versions and a 4K screen can display images in their full 4K glory.
However, most 4K media on streaming services are HDCP-protected, meaning only licensed devices can stream them.
What is HDCP? HDCP is an encryption program that protects digital media to prevent copying or duplication during transmission.
HDCP 2.2 is the program version that protects 4K UHD content. However, it is a function of HDMI version 2.0 and above.
Roku 4K streaming devices come with HDMI 2.0 versions and are HDCP-compliant. If your 4K TV is not licensed to display protected 4K content, Roku may set the display to 1080p.
Your 4K TV supports HDCP 2.2, but your Roku player still can't detect the 4K display type? It is most likely an issue with the HDMI cable connection.
Use a high-speed HDMI cable and make sure the connection is firm.
To enjoy your 4K display, check out Roku's guide on how to find 4K and HDR movies.
Conclusion
Roku 4K streaming sticks are compatible with any TV with an HDMI port. However, if you want to stream videos in 4K quality, you need a 4K TV.
The HDCP encryption program makes it impossible to stream protected 4K content on unlicensed devices. Hence, you need to make sure your 4K TV is HDCP-compliant and compatible with the Roku 4K stick.
If you don't have a 4K TV, don't worry. Purchase your Roku streaming device and enjoy your favorite shows in HD quality.
Cheers!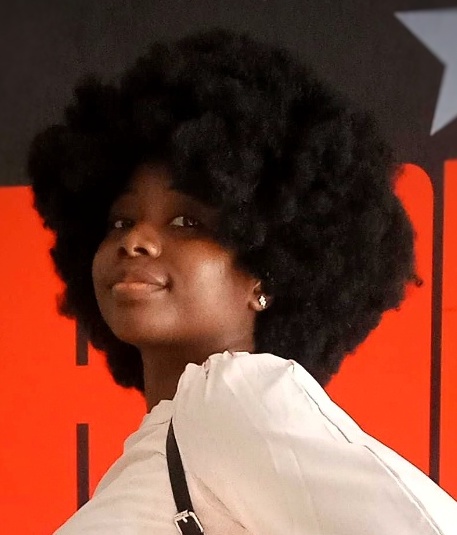 Gabriella 'Diogo is a content writer with a vested interest in tech hardware and equipment. She shares her knowledge and processes in an easy-to-grasp, lighthearted style. When she's not testing or researching device performance, you'll find her writing short stories or rewatching episodes of her favorite sitcoms.