What To Know
A Fire Stick can connect to a mobile hotspot just like it connects to Wi-Fi.
To use a Fire Stick with a mobile hotspot, first enable the hotspot on your phone, then select the hotspot in your Fire Stick's network settings.
Using a mobile hotspot is secure and convenient but may lead to slower streaming speeds and increased data consumption.
When I first moved into my new apartment, I was Wi-Fi-less for about two months. The building is over 100 years old, and they had to figure out how to fish the fiber optic cables through it.
So, I was forced to use a mobile hotspot for everything I did online. That includes work, talking to family and friends, and using my trusty Fire Stick.
But, a tinge of worry arose in me. Will my Fire Stick even work with a mobile hotspot? How do I connect a Fire Stick to a mobile hotspot?
Keep reading to find out!
Can I Use a Fire Stick With a Mobile Hotspot?
Yes, you can use a Fire Stick with a mobile hotspot.
Although the official Amazon Fire Stick setup instructions prompt users to connect their device to Wi-Fi, you can connect it to any internet connection. This includes a mobile hotspot.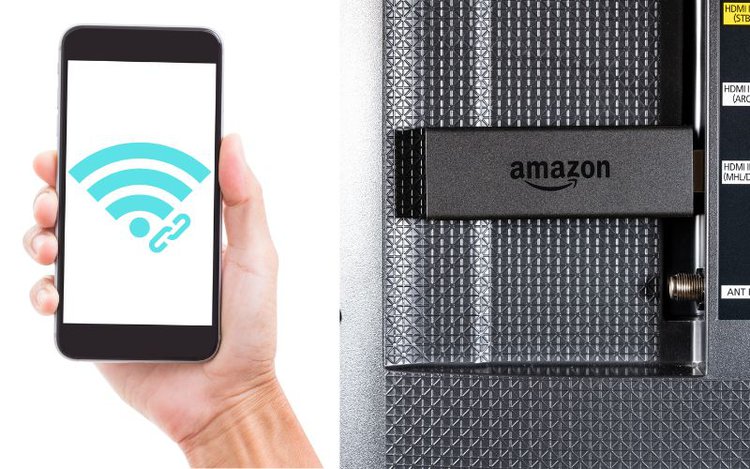 As long as your Fire Stick can discover your smartphone's mobile hotspot in its network settings, it can connect to it and work properly.
This is great if your Wi-Fi's out or if you're traveling, and it couldn't be easier to do.
How to Use a Fire Stick With a Mobile Spot?
Connect your Fire Stick to a mobile hotspot in a few steps.
Using a Fire Stick with a mobile hotspot is similar to using it with Wi-Fi. The main difference is that you must have a mobile hotspot on your phone.
Let's learn how to use a mobile hotspot with a Fire Stick!
Step 1: Enable Your Phone's Mobile Hotspot
Before you can connect your Fire Stick to your mobile hotspot, you will first need to enable it on your smartphone.
This process will differ depending if you have an iPhone or Android phone.
iPhone
Step 1: Click on your phone's Settings icon.
Step 2: Make sure your mobile data is enabled by going to Mobile Data and toggling it on.
Step 3: Stay on the Mobile Data screen and notice the Personal Hotspot option. You can also go directly to the Personal Hotspot option from your Settings if your mobile data is already enabled.
Step 4: Tap on it, then toggle Allow Others to Join on.
Step 5: Right below it, click on Wi-Fi Password. Ensure you've set a password to protect your privacy and prevent others from connecting to your hotspot. You will also see the name of your mobile hotspot below.
Watch the video below to see how to enable a personal hotspot on an iPhone.
How to use Personal Hotspot on your iPhone | Apple Support
Android Phone
It should be noted that Android phones are not standardized like iPhones are. So, the settings listed below may be labeled slightly differently depending on your phone's model.
However, many Android phones have a search feature in their Settings app, making it easy to navigate to the Hotspot setting.
Step 1: Ensure your phone's Mobile Data is turned on by going to the Quick Panel by swiping up.
Notice the Mobile Data icon, which is two vertical arrows pointing in opposite directions. Ensure the icon is blue, signifying your mobile data is on. If the icon is gray, tap it to turn it on.
Swipe down to return to your phone's home screen.
Step 2: Tap on your phone's Settings.
Step 3: Head to Connections. This setting may also be labeled Network & Internet or something similar.
Step 4: Click on Mobile Hotspot and Tethering. If you don't see this exact option in your phone, look for a setting including the word Hotspot.
Step 5: Toggle your Mobile Hotspot on.
Step 6: Tap the Mobile Hotspot to see your hotspot's name and password. You can change these if you want to, though we strongly recommend setting a strong password for your security.
Watch the video below demonstrating how to enable a mobile hotspot on an Android phone.
How to Setup Wifi Hotspot on Android Phone
Step 2: Open Your Fire Stick's Network Settings
Now that your mobile hotspot is turned on and discoverable, you can navigate to your Fire Stick's Network settings to find it.
Go to Settings, found on the top of your Fire Stick's Home page. Then, scroll and select Network.
Step 3: Connect Your Fire Stick to Your Mobile Hotspot
You will see a list of available networks. Scroll and select your mobile hotspot's name.
Then, enter your hotspot's password using the on-screen keyboard. This password will be saved, so you won't need to enter it every time you connect your Fire Stick to it.
Now you're ready to browse and stream content on your Fire Stick using your mobile data.
Watch the video below demonstrating how to connect a Fire Stick to a mobile hotspot.
How to Setup Amazon Fire Stick to Mobile Data Hotspot | Connect Amazon Fire Stick to Wifi Hotspot
Pros and Cons of Using a Fire Stick With a Mobile Hotspot
There are a few pros and cons of using a mobile hotspot that must be considered.
Using a mobile hotspot for your Fire Stick is certainly convenient, but there are some things you should keep in mind when using one.
We'll go over a couple of pros and cons and explain how they may affect your viewing experience.
Pros
Let's define a few pros of using a mobile hotspot.
Security
If you're staying at a hotel, we strongly recommend avoiding the public hotel Wi-Fi network.
Hackers could use the unsecured network to hack your Fire Stick, collecting personal information like your credit card details.
They could also hack the TV's camera (if it has one) and remotely spy on you, using the footage and audio to blackmail you later.
Additionally, they could lock you out of your streaming platform accounts, selling them to eager buyers for a modest fee.
On the other hand, password-protected mobile hotspots are much more secure since they use your personal phone number. So, you're much less likely to have your data stolen by a hacker using public Wi-Fi as a pipeline to your devices.
Easy
Connecting your Fire Stick to your mobile hotspot only take a few minutes, and you don't need to use any additional cables.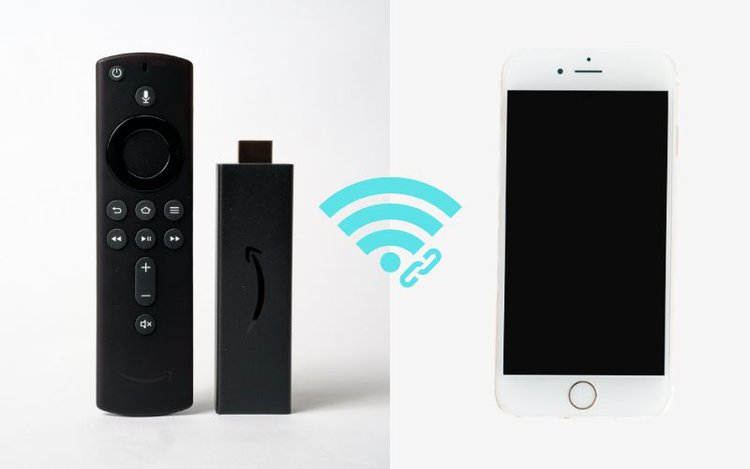 If you've just moved, it's also a great way to watch your Fire Stick while you wait for the internet company to return your many calls and install the Wi-Fi router. This process could take months if your building is particularly ancient.
So, using a mobile hotspot is always an easy option if you're in a pinch and have limited resources.
Cons
Let's explore some cons to using your mobile data for your Fire Stick.
Slow
While your mobile data can be faster than Wi-Fi, especially if it's a public Wi-Fi network that multiple people are using, it will usually be much slower than your home's Wi-Fi.
This means apps and webpages could take longer to load, and you may experience some buffering when streaming content.
You're more likely to experience buffering if you own a Fire Stick 4K or Fire Stick Max 4K and are playing 4K content on a compatible TV.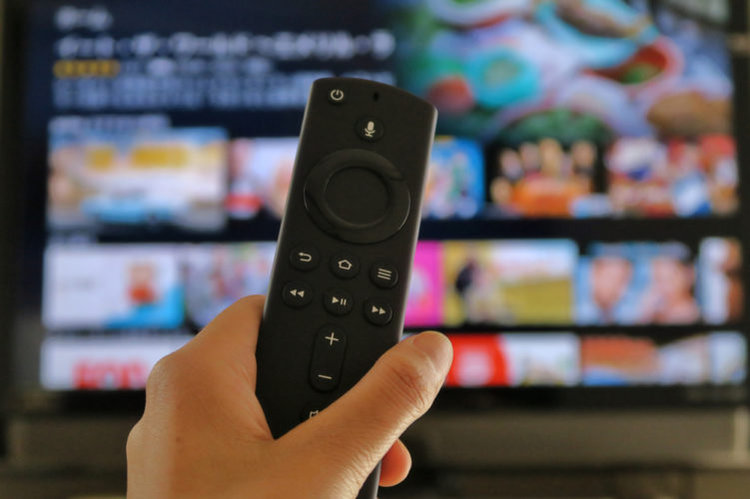 One way you can try to resolve this is by changing your Fire Stick's resolution to a lower setting.
Do this by going to Settings, then Display & Sound. Next, click on Display and Video Resolution.
From here, you can select a lower video resolution. Take care to not set your Fire Stick to a higher resolution than is supported by your TV. For instance, don't set the resolution to 4K, if you're using a 1080p set.
Watch the video below demonstrating how to change your Fire Stick's video resolution following the steps above.
Automatically Change the Resolution of Your 4K Fire TV stick using Two buttons on your remote
Limited Data
Unless you have an unlimited data plan on your phone, you could run out of data after a few hours of streaming content.
Streaming consumes vast amounts of data, quickly draining your monthly data allowance.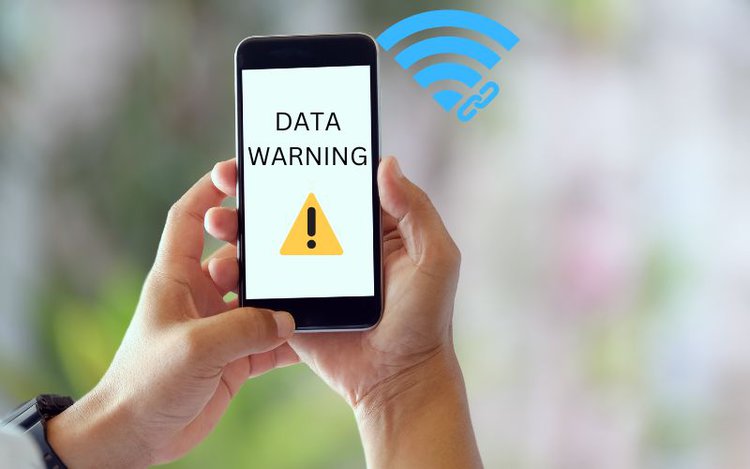 So, if you're cautious of your data consumption, we recommend only using your mobile hotspot for short periods and frequently checking how much data you've consumed.
Many telecommunication companies have apps where you can easily track your data usage.
You can also enable your Fire Stick's Data Monitoring setting which allows users to adjust the video quality and enable data alerts, informing you when you've used 90% and 100% of your data.
To learn more about the Data Monitoring setting, where to find it, and how to use it, watch the video below.
How to change Prime Video Quality on your Fire Stick TV and FIre TV
Wrapping Things Up
Using your Fire Stick with mobile data is an easy way to ensure you can always stream your favorite shows, even if the internet is out.
It's safer than public Wi-Fi, and you don't have to worry about setting up a Wi-Fi router or purchasing any cables.
Just don't be surprised if your video is buffering and remember to frequently check your data usage to make sure you're not left without any remaining data and don't have to pay large sums of money to purchase more credit.
What's your experience using mobile data for your Fire Stick? Let us know in the comments below!
Yesenia Achlim is a technical copywriter and editor with a focus on AV equipment. She aims to break down complicated topics and make technology accessible, no matter your technical expertise. When she's not teaching you how to replace a projector lamp, you can find her reading and baking.