You're in the midst of setting up your Chromecast for the first time and are almost ready to connect it to Wi-Fi and start casting content from your smartphone. All you have to do is plug it into a wall outlet.
But you notice there aren't any available outlets near your TV. Is there another way to power your Chromecast?
How can you power your Chromecast properly and safely? You notice that your TV has a few USB ports, but can they be used to power it?
Keep reading to find out!
What Is the TV USB For?
Your TV's USB port serves a few different functions.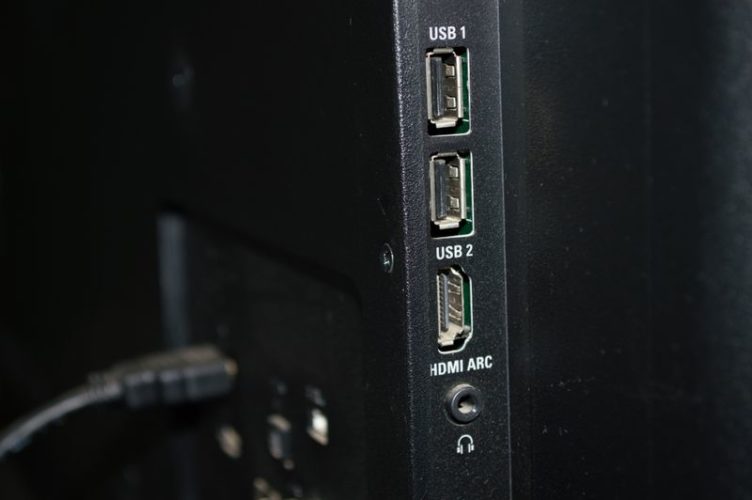 Your TV's USB port may initially seem out of place, but it serves a few different purposes. These increase your TV's overall usability and enhance your user experience.
Let's learn what that sneaky USB port on the back of your TV can do!
Powering Streaming Sticks
Your TV can absolutely power streaming sticks using your TV's USB, and many sticks come with instructions inviting you to plug their USB power cable into it.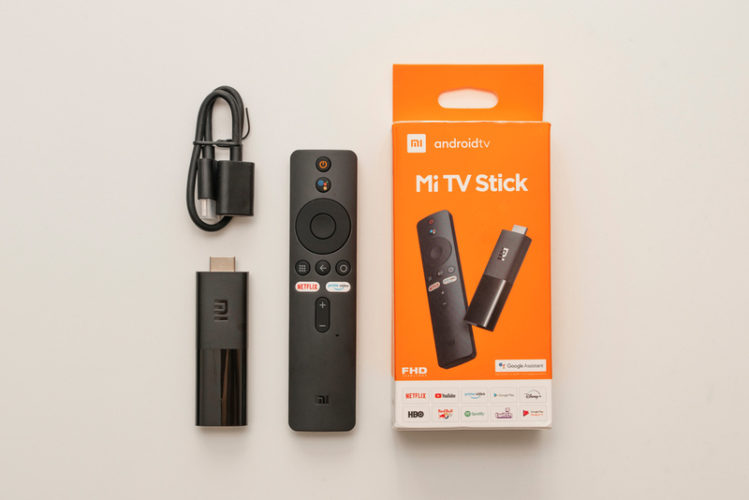 The power cable is often only a few inches long, making it more convenient to plug into your TV instead of a USB power adapter in a wall outlet.
This allows your TV to use and charge your streaming stick simultaneously, creating the appearance that it's a smart TV since you won't see the power cable danging from behind your unit.
Installing Software or Firmware
Some TVs, specifically smart TVs, require software and firmware updates to continue functioning properly and reduce their lag time.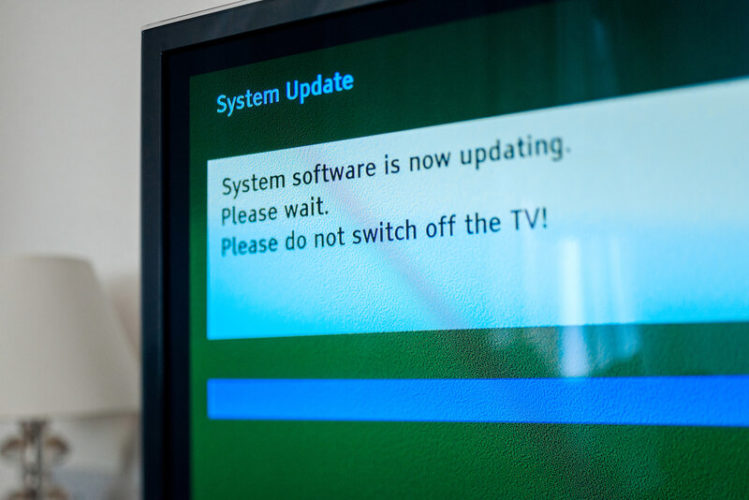 These updates may also give you access to new features, improve your cyber security, and fix any bugs.
Brand's official websites usually have a section with software or firmware updates for every TV model, which you can then download onto your USB and install on your TV.
Just make sure to only download software and firmware updates from the company's official website to avoid downloading a virus and damaging your TV.
If the website has strange and inappropriate ads on it, spelling errors, or typos, it's probably not the brand's official website, but instead, a copy made to lure unsuspecting victims into downloading malware onto their computers and smart TVs.
Sharing Media Files on a USB
Both smart TVs and regular TVs with USB ports are capable of opening and playing content from USB sticks.
This is especially useful if you own a "non-smart" TV and want to play content without hooking your laptop to it via an HDMI cable.
Just download TV episodes, movies, or pictures onto your USB stick, then plug it into your TV's USB port. Some TVs will immediately recognize and open the USB, while on others you may have to open it manually in the Settings tab using your remote.
I love doing this when I go on vacation since all I need to do is plug my USB into my hotel's TV, and presto! I can watch my favorite films without worrying about how stable (or safe!) my hotel's Wi-Fi network is.
Connecting to Wireless Devices
Some TVs, smart and non-smart alike, don't have Bluetooth.
Luckily, you can connect wireless devices via the TV's USB port. Not only is this easier to do than connecting them via Bluetooth, but it will also decrease your device's lag time, making for a faster and smoother user experience.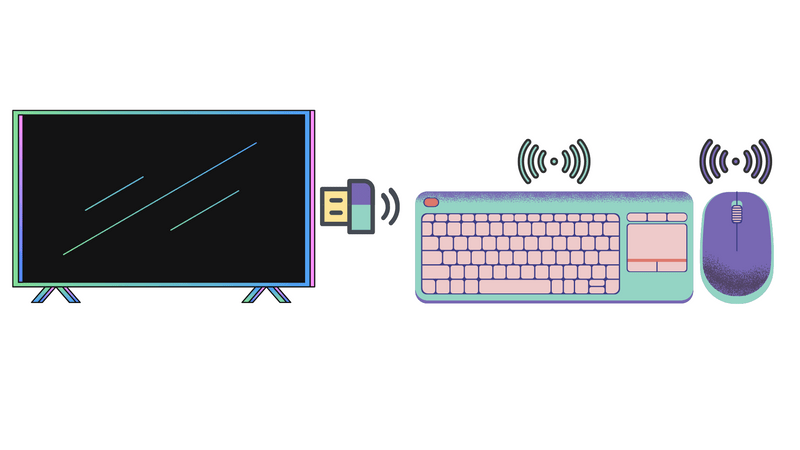 There are lots of wireless devices on the market, from keyboards with built-in touchpads, to video game controllers and remotes.
While it is possible to connect these to a non-smart TV, they're most useful on smart TVs since you can use them to open apps and type.
How To Power a Chromecast Properly and Safely?
Follow our tips to properly and safely power a Chromecast.
Chromecast and Chromecast Ultra may look very similar, but they have a few major differentiators. For example, they connect differently. They're also powered differently.
Let's learn how to properly connect these two different Chromecast models to power safely and effectively.
Chromecast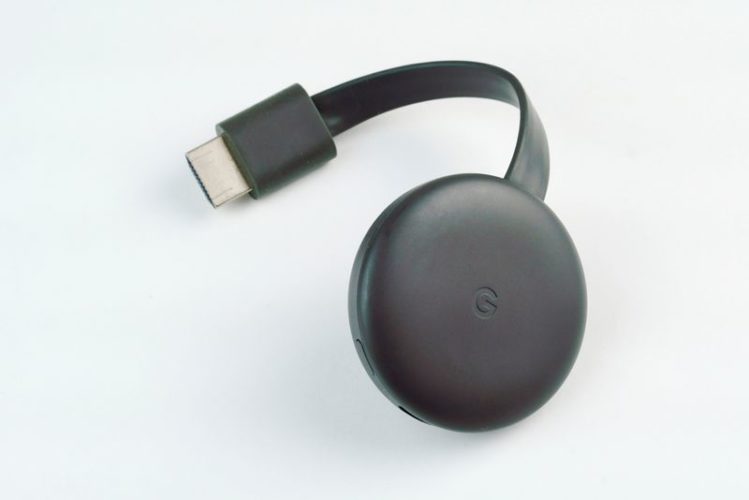 Chromecasts (not to be confused with Chromecast Ultra sticks) can be plugged into your wall outlet using a USB power adapter or directly into your TV's USB port.
All you have to do is plug your Chromecast's HDMI stick into your TV, then connect it to power using the USB power cable.
Make sure the power cable is not being tugged on or it could disconnect your Chromecast from the TV.
While Chromecasts come with a USB power cable, you can use any compatible USB cable with it should you lose it.
Please note, however, that Google advises you to use the provided power cord and USB adapter for maximum compatibility and the best performance.
Chromecast Ultra & Chromecast with Google TV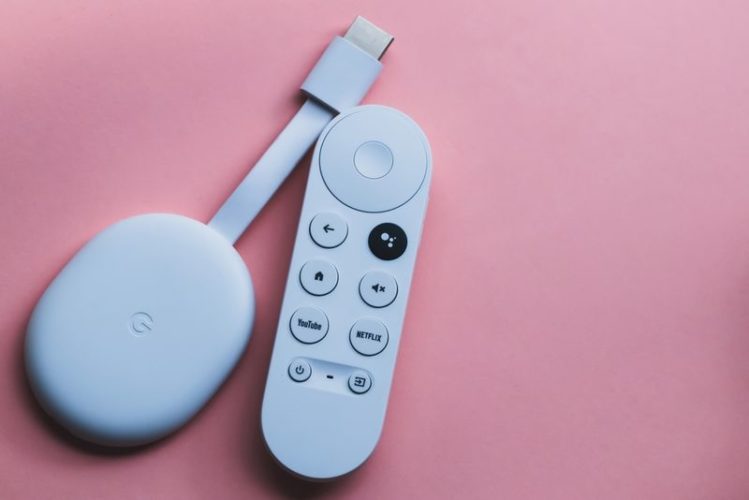 Unlike Chromecast, Chromecast Ultra and Chromecast with Google TV can only be used with the provided power cable and USB adapter.
One reason could be that Chromecast Ultra supports 4K content and need maximum compatibility and a steady power supply to function properly. Failure to use the provided cables could result in a damaged or malfunctioning Chromecast Ultra.
Chromecast with Google TV also consumes too much electricity to be powered by a USB port.
To power up your Chromecast Ultra or Chromecast with Google TV, plug the provided cable into its power port and the provided USB adapter.
If you frequently unplug and move your devices around, we recommend labeling the power cable and USB adapter so you don't get them confused with other cables around your home.
Make sure the USB is securely placed.
Then plug the USB adapter into a wall outlet. We often have several cables plugged into our TV, which can sometimes result in an overcrowded power strip.
Please ensure this is not the case, as overloaded power strips will not only decrease their overall efficiency, but also pose a fire hazard.
Once you've found a free wall outlet near your TV, plug the USB adapter into it.
About Using a TV USB To Power Your Chromecast
There are a few things you should take note of when powering your Chromecast with your TV's USB.
We all love how powering a streaming stick with a TV's USB gives our home a cordless appearance and is usually more convenient than using a USB power adapter.
You can power your Chromecast (not Chromecast Ultra or Chromecast with Google TV) with your TV's USB port, though there are a few things you should consider.
However, there are a few reasons why Google recommends plugging the streaming stick into a wall outlet instead.
Not Every USB Port is Powered
Not every USB port on your TV will be powered, meaning that not all of them can power your streaming sticks.
Instead, these ports can only access data from the USB stick, instead of charging it as a regular wall outlet would.
So, if you plug your Chromecast into your TV's USB and find it's not powering it, don't panic. Try using another USB port and see if that works.
Not All USB Ports Give Enough Power
Some USB ports do not give enough power to power a Chromecast.
Chromecasts and other streaming devices usually need 1 amp of electricity to function. However, some USB ports only give 0.5 amps of electricity, which is not enough to power most devices.
Some TVs will have one 0.5 amp USB and another 1 amp USB port, so try each one of your TV's USB ports to see which one works best.
Some USB Ports Are Not Powered When the TV is Off
Some TVs' USB ports are not powered once you turn your TV off. For some streaming sticks, this isn't a problem.
However, every time Chromecasts are disconnected from your TV's power source, they will not recognize it the next time they're turned on. This means you may have to set up your Chromecast again every time you turn your TV on.
FAQs:
Can I Use a Power Bank To Power My Chromecast?
No, you can not use a power bank to power your Chromecast.
Power banks are meant to "rapid charge" your devices, like your phone. On the other hand, Chromecasts need a steady power supply to function.
So, power banks would not supply it with the right amount or type of charge.
Instead, you will need to find the nearest wall outlet or plug it into your TV's USB port if you're using a Chromecast (not a Chromecast Ultra or Chromecast with Google TV).
Wrapping Things Up
Chromecasts allow you to mirror your phone to your TV in a few simple steps, but finding the right power source can be complicated.
Remember, Chromecasts can be plugged into a wall outlet or TV USB port, but Chromecast Ultras and Chromecasts with Google TV can only be plugged into a wall outlet.
Powering your Chromecasts with your TV's USB port is a good idea, though the connection may not always be stable, and you may need to set up your device every time you turn on your TV.
Also, not all TV's USB ports have enough power to power a Chromecast.
Power banks can be used to charge your phone or other small personal electronics, but can not be used to power a Chromecast.
What's your experience powering a Chromecast with your TV's USB port? Let us know in the comments below!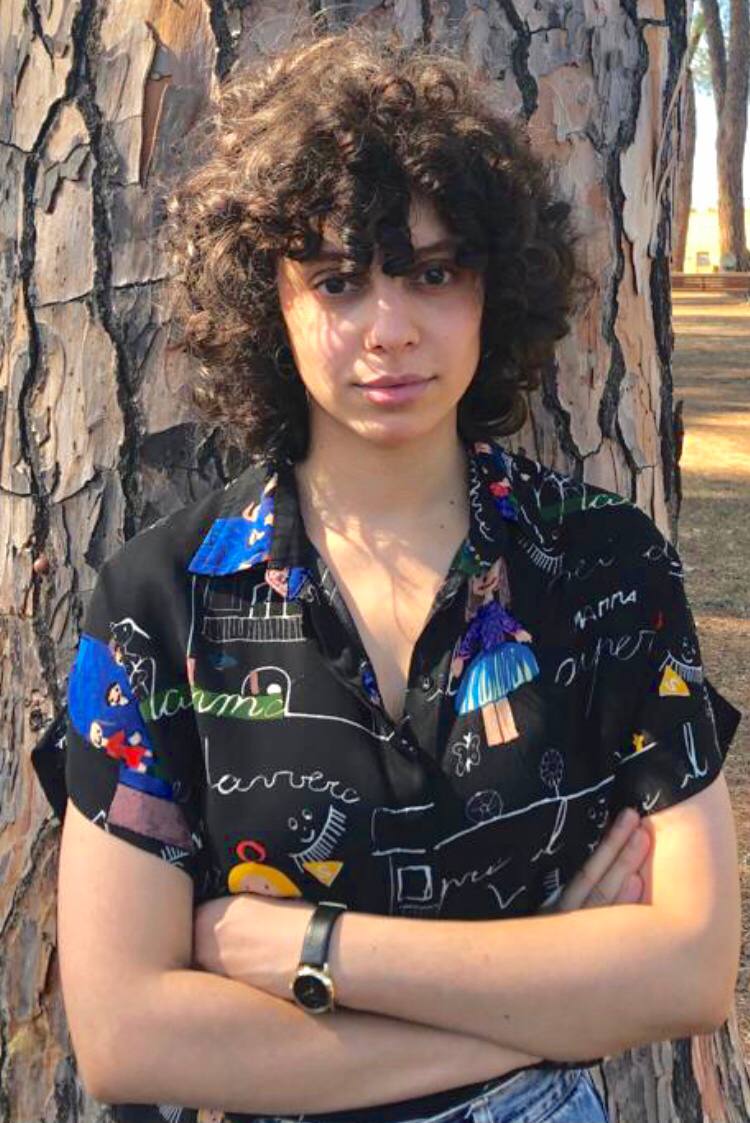 Yesenia Achlim is a technical copywriter and editor with a focus on AV equipment. She aims to break down complicated topics and make technology accessible, no matter your technical expertise. When she's not teaching you how to replace a projector lamp, you can find her reading and baking.