Let's talk about gaming projectors vs home theater projects. Are they the same, or are they different? What are the pros and cons of each type of machine?
Regardless of our findings, we need to compare and contrast gaming projectors and home theater projectors properly.
Not only will we delve into the pros and cons, but we'll see how they function, their affordability and how to use them. Still, we'll look at a few models to understand the main differences between a gaming projector and a home theater projector.
What is a Gaming Projector?
A gaming projector is a projector with the proper specifications that allow a fast-paced, bright video game to play correctly on the big screen.
Some gaming projectors are purposefully built with ports that enable Playstations, Xbox's, and other video game consoles to connect to your projector easily.
What is a Home Theater Projector?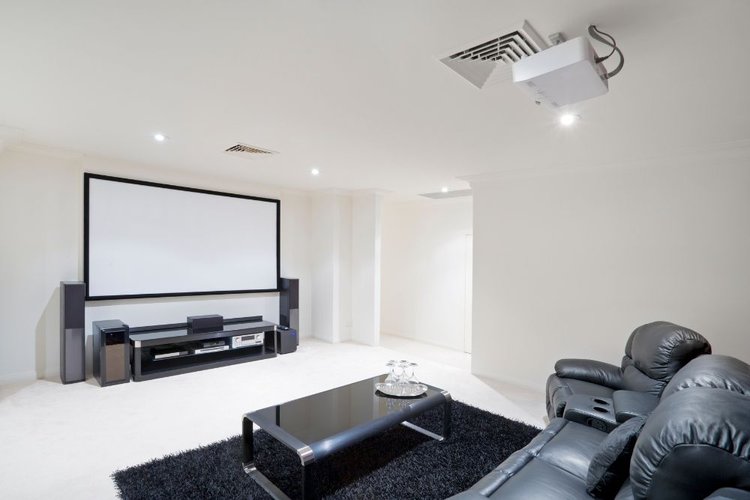 You can purchase any projector for your home. But does that mean it's considered a Home Theater Projector? Technically, no.
Although you can create a home theater from any projector, an actual home theater projector is slightly different.
A home theater projector is a projector that attempts to recreate that perfectly pristine cinema experience you get every time you see a movie in a movie theater.
Therefore, a home theater projector is a projector you'll use in a room you've decided to turn into a movie theater experience.
In other words, you've taken your garage, basement, or spare room, blacked out the windows, taken out the lights, and purchased rows of comfy seating to recreate a theater inside your home.
Side by side comparisons:
Before we continue, here is an easy-to-read comparison chart.
Gaming Projector

Home Theater Projector

How to Use

Place on Table or hang
Usually portable

Projector Specs

HD
Contrast 2000:1 or higher
50ms refresh rate
120Hz of response time
200 to 1,500 lumens

Best with 4K
Contrast 2000:1 or higher
700 to 2,500 lumens

Affordability

Ranges from affordable to extremely expensive

Differences

Small and compact
Lightweight
Portable
Doesn't always need external audio but is good to have

Big and bulky
Too heavy
Not portable
Needs external audio
What is the Best Projector for Movies and Gaming?
There are so many projectors to choose from. Some projectors are great for watching movies, while others are great for playing video games. However, some projectors allow you to do both.
Here are a few of our favorites.
Optoma HD142X Home Theater Projector
Optoma HD142X 1080p 3000 Lumens 3D DLP Home Theater Projector
Screen Size Range: 66-inches from 8 feet; 107-inches from 12 feet
Brightness: 3,000 ANSI Lumens. Computer compatibility: FHD, HD, WXGA, UXGA, SXGA, XGA, SVGA, VGA,...
Contrast Ratio: 23,000:1; Keystone Correction: Yes, Lens Shift: No
Last update on 2023-05-29 / Affiliate links / Images from Amazon Product Advertising API.
The Optoma HD142X can function as a home theater projector or a gaming projector.
The projector's specifications allow its versatility. It's compatible with many computer connections such as HD, WXGA, FHD, SXGA, XGA, UXGA, VGA, SVGA, and Apple computers (via HDMI connection.)
The contrast ratio is 23,000:1, which gives you deep blacks and white whites for a sharp image.
Not only is this contrast perfect for video games, but it's also great for movies.
It uses DLP technology with a lamp life of around 8,000 hours with a native resolution of 1080p.
The 3,000 lumens are bright enough for your home theater and a room for ambient light, which is perfect for video games.
Overall, this is an excellent projector for both gaming and home theater.
The Sony VW325ES 4K Projector
Sale
Sony VW325ES 4K HDR Home Theater Projector VPL-VW325ES, Black
X1 processor for projector brings you the best of Sony's image processing
Dynamic HDR Enhancer brings a wider contrast range scene by scene for striking and realistic picture...
Full Native 4K resolution on 3 SXRD imagers: 4096 x 2160 pixels each
Last update on 2023-05-29 / Affiliate links / Images from Amazon Product Advertising API.
If you're looking solely for a home theater projector, the Sony VW325ES is one to consider.
It has 1,500 lumens of brightness, making it optimal for a pitch dark room in your house.
The image resolution is 4096 by 2160, making it 4K. However, it also uses HDR technology to create a realistic picture.
Even though you might not want to use this projector for gaming, they've created an input lag that gamers will love.
On the downside of things, this projector is almost 40 pounds and around two feet square. In other words, it's gigantic and heavy.
Optoma HD28HDR
Sale
Last update on 2023-05-29 / Affiliate links / Images from Amazon Product Advertising API.
The Optoma HD28HDR is excellent for both a home theater and a gaming projector.
While you might want to use this projector as a home theater, it's best to use it as a gaming projector, and here's why.
Let's start with its incredible response rate of 8.2 seconds of input lag. Essentially, one of the smallest input lags, making it compatible with the most action-packed, fast-paced games out there.
Its 4K resolution is perfect for gaming, but the contrast ratio of 50,000:1 will give you deep blacks and bright whites.
It has a 120Hz refresh rate, which you want in a gaming projector. It contains 3,600 lumens of brightness.
If that's not good enough, the lamp life is 15,000 hours.
To top it off, it weighs around five pounds. So, you can take it to a friend's house, or change which room you want to play in.
Basically, the Optoma HD28HDR is the perfect gaming machine.
Use Cases
Gaming projectors are smaller and often portable. So using one is as easy as placing it on a tabletop or stable chair.
However, home theater projectors are big and usually need an enclosure. Often home theater projectors are hung on a ceiling and concealed in a box.
Other than that, plugging and playing differs by machine.
How They Work
Although both types of projectors (a gaming projector and a home projector) are similar and work in the same ways, there are significant differences in how each functions, especially if you're purchasing a gaming projector.
Gaming Projectors and How They Work
There are several vital things gaming projectors need to have that allow video games to function correctly.
The picture quality of the projected image must be great. Therefore anything with high definition is a must.
Gaming projectors contain specifications for gaming purposes. For example, a good gaming projector must have a great response rate, HD resolution, perfect contrast, good refresh rate, and stellar brightness. These are things to consider when buying a gaming projector.
I know that's a lot of information to take in, so we will break it down some more.
The Brightness Factor
Brightness is a spec to consider with any projector you purchase. However, when it comes to gaming, you need a level of brightness that allows you to see the pixel-perfect scenery.
Brightness or lumens also depends on where you're projecting your image. If you're in a dark room, a low lumen count is okay. For example, using a projector with 200 to 800 lumens is perfect.
If you're in a room with ambient light or windows, it's best to purchase a projector with 1,000 to 1,500 lumens of brightness.
As a general rule of thumb for any projector that's used outdoors, consider purchasing a projector with 3,000 lumens or higher.
Great Resolution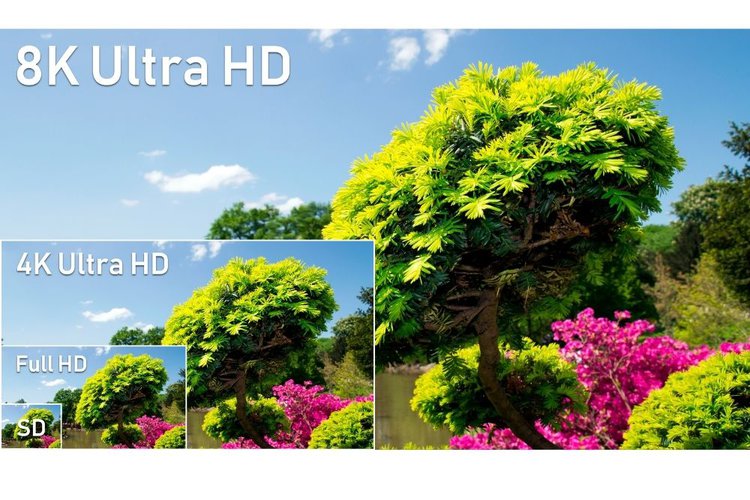 When purchasing a gaming projector, always check the resolution. 1080p is high definition. Some lower-cost projectors have a lower resolution, but that's not good for gaming.
1080p creates a vivid image that's perfect for gaming. If you can afford a projector with better resolution, go for it.
Perfect Contrast Ratio
The contrast ratio has to do with the brightness and contrast between the black and white frames.
To further explain, each image in a projector is considered a frame. Frames are black and white originally. The color comes from the reflected light that's projected.
So, how do you choose a contrast ratio that's good for you? When looking for projectors, you'll often see a number that looks like 10000:1. This means the white in the image is 10000 times brighter than the black in the image. Therefore the image is crisp with optimal contrast.
For gaming, higher contrast is better. Typically 2000:1 is considered good. So if you're looking for an excellent contrast ratio for gaming, make sure the contrast ratio is higher than that.
Good Response Rate
Response rate is important. Essentially, the response rate is the amount of time a projector takes to display an image. In other words, you don't want a slow response rate where you have to wait for something to happen on your screen.
Gamers need a fast response rate. When playing a video game, the response rate is life and death.
In this case, you'll need a response rate that's 50ms or lower (also called input lag.)
Fast Refresh Rate
A refresh rate sounds similar to the response rate, but it's slightly different.
The refresh rate has to do with how fast a projector displays video and sound together. Therefore a faster refresh rate is best for gaming.
A good gaming projector has a refresh rate of 120Hz and higher.
High refresh rates are not just good for gaming purposes. They're also good for the eyes because of their smooth quality.
Home Theater Projectors and How They Work
Home theater projectors are fantastic because they simulate an actual cinema. However, for them to work correctly, you need to use them in a room that is as dark as possible.
So let's see how different the home theater projector is from the video game projector.
Fixed Resolution
Home theater projectors come in a wide range of resolutions. Like gaming projectors, you want a home theater that has a great picture.
While 1080p might suffice for a gaming projector, a home theater experience is better with a higher resolution.
A home theater projector comes with many fixed resolutions. Fixed means it's their standard image resolution. However, some projectors allow you to change it to bigger, better-quality resolutions.
Many home theater projectors nowadays come in XGA or 1024 by 768 pixels. There are also WXGA home projectors that are 1280 by 800-pixel resolution. High definition is 1920 by 1080 pixel resolution. The best is 4k which is 4096 by 2160 pixel resolution.
Picking which one you want is the hardest choice, but it ultimately depends on you, your space, and your budget.
Physical Qualities
The physical qualities of a home theater projector vs a gaming projector are very apparent.
For example, a video game projector might be lightweight and portable. However, most home theater projectors are large, bulky, and usually not portable. Once you've decided on a room in your house, your projector will live there for its entirety.
On the plus side, because they're huge, they tend to have quiet fans, which are required to cool the projector.
While you can opt for a heavier, bulkier gaming projector, usually, they're sleek and light.
Audio Specs
Some gaming projectors and home theater projectors come with small speakers. However, if you want the full home theater experience investing in a proper audio system is best.
The projectors that come with speakers don't have stellar sound. Almost always, their speakers are five watts. At best, 10 watts.
So if you want that robust movie-viewing experience, make sure to research and invest in something that goes with your new home theater.
Brightness and Lumens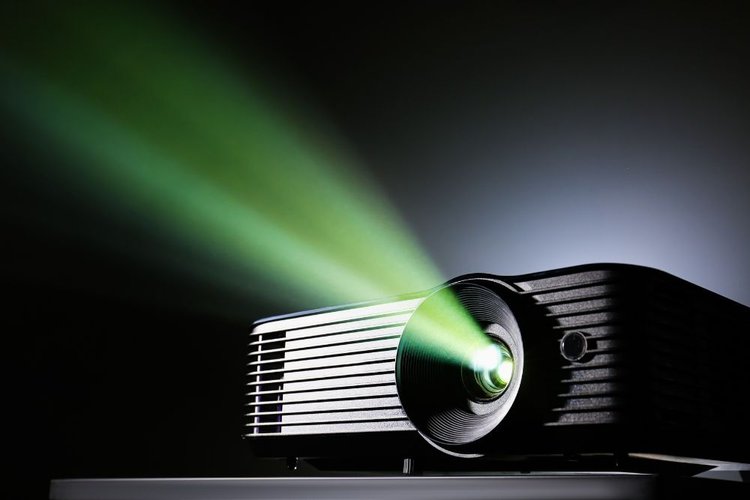 Because you're in a dark room, home theater projectors are optimized for dark rooms.
For a dark room, it's crucial to have a projector with 700 to 2,500 lumens of brightness, especially if you're trying to mimic a real cinema.
Too much brightness in a dark room will cause the image to look washed out and will not give you a nice picture.
However, generally, when it comes to lumens, a home theater projector is more expensive, the more lumens you have. Nevertheless, home theater projectors are intended for darkness.
Contrast is the same as gaming projectors. Higher contrast is best.
Affordability
Gaming projectors run the gamut when it comes to affordability. Essentially, it depends on the specifications you want. Generally speaking, gaming projectors are more affordable than home theater projectors.
Home theater projectors are big, bulky pieces of technology. Therefore, it's not surprising that it's much more expensive. So, if you're building a home theater, make sure you have a very high budget.
Pros and Cons Comparison table
Pros

Cons

Gaming Projector

Great for any room in the house
Good to use in ambient light
Can use outdoors
Great specifications
Inexpensive
Adaptable and versatile

Must be HD or the image is not good
Doesn't always have audio

Home Theater Projector

Does not require input lag for gaming
Great picture quality
Lots of options
Great for dark rooms

Large
Heavy
Bulky
Expensive
No audio
Not portable
Not always good for gaming
Not for rooms with light
Final Words
We hoped you learned the differences between gaming projectors and home theater projectors.
Even though both machines seem interchangeable, they contain particular qualities that make them better to use as a gaming machine or a home theater projector.
Now the only question is, are you a gamer or a movie aficionado?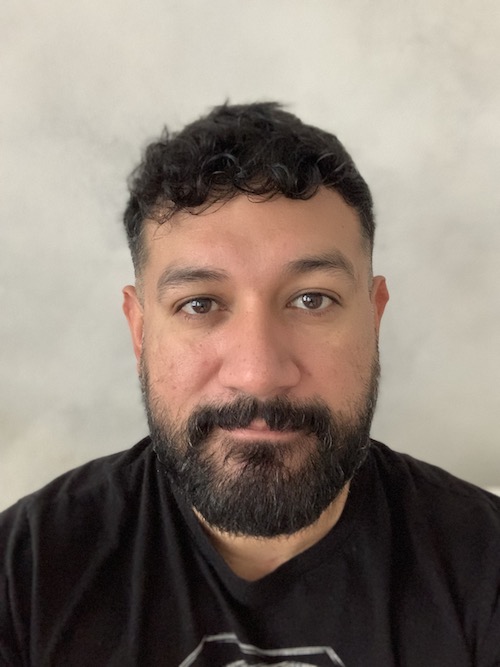 James Quintanilla is a technical copywriter. Although his experience allows him to write on many topics, he loves to focus on tech and travel. As a freelancer, James has worked on projects with Pointer Clicker, Lonely Planet, and the Travel Channel. When he's not writing or planning his next adventure, he's watching a scary movie.