A cheap HDMI cable. An expensive HDMI cable. Which one will you pick?
The real question is: What's the difference between the two?
If you walked away with the cheaper cable, would you later regret it?
Because there's no way to tell whether the expensive one is the real deal, you may feel anxious about choosing to save some money instead of picking the more expensive HDMI cable.
Well, let's see if that's a smart move.
Expensive HDMI cables don't make a difference in the image quality because cable quality does not affect the quality of digital signals, such as those transferred in HDMI cables. Cheap and expensive HDMI cables are the same in that they have the same structure and follow the same operating principles.
Why some HDMI cables are expensive
A couple of reasons:
Materials. When the cable components are made using expensive materials, the HDMI cable will be costlier than a cable made from cheaper materials.
Longer cables are more expensive than short cables.
If it has extras. For example, a design that allows you to run it under the carpet.
HDMI cables that support 4K are more expensive than standard HDMI cables. That's because they have a higher bandwidth capacity and support a range of advanced technologies, such as 3D.
The latest specification, HDMI 2.1 , would be more expensive than older HDMI specifications because it has a higher refresh rate and gives a sharper, more detailed image.
Is it worth it?
Absolutely. If your TV has HDMI 2.1 ports, definitely go for it. Although made with 8K in mind, it delivers a sweet 4K at 120 frames per second. It also:
– has a bandwidth capacity of 48 Gbps—which supports more features
– supports dynamic HDR
– and has an extremely low EMI (electromagnetic interference). You can use it near wireless devices without any problems.
Do more expensive HDMI cables really make a difference?
No, they don't. Cheap or expensive, all HDMI cables work the same way. Meaning they both do the same thing.
The only difference is you pay more for one and less for the other. But if you were to exchange the cables, you wouldn't notice any difference in picture quality between the two.
Some may argue that expensive HDMI cables give better video quality.
However:
You must remember that the sole duty of the cable is to transfer content from one device to the other. It does not alter the content in any way.
Device A says, "All right, HDMI Cable, take this video to TV One."
HDMI Cable replies, "Okay," and carries the content as packaged to TV One.
What shows up on TV One's screen has the same quality as what is playing on Device A.
The HDMI cable does not impact the content in any way.
It's like a water pipe.
If the source has muddy water, the faucet releases muddy water.
If the source has stinky water, the faucet releases stinky water.
The pipe has nothing to do with the type of water you get.
And the same goes for the HDMI cable. It's a mere messenger.
There may be an exception to this. And it has to do with distance.
A cheap cable, if poorly made, may suffer interference when moving the signal across longer distances. Such interference would affect the throughput.
If such a cable manages to transmit the signal to the receiving display screen, the content will show on the TV, and you may not notice any differences in picture quality.
However, if the interference is severe, you won't get any image.
To avoid this, use only HDMI cables designed for long-range connections, especially if your connection runs across rooms.
Remember that cable prices vary by length. So the longer the HDMI cable, the more expensive it is.
Do I need an expensive HDMI cable for 4K?
No, you don't.
If HDMI cables were analog, an expensive option would be better because it would probably be high quality. In an analog setting, the audio and video quality depends on the quality of the cables used.
In the digital world, where HDMI cables are king, it's different.
The only thing that matters is that the HDMI cable supports 4K resolution. So it must be high-speed because only high-speed HDMI cables can transmit video resolutions of 1080p and above.
Whether it's cheap or expensive, as long as it is 4K-capable, it will successfully convey video to your 4K TV.
The principle behind how HDMI cables work remains the same, whether the cable is cheap or expensive.
This means:
Assume a manufacturer uses 15 pins to make a cable instead of the 19 pins required to produce an HDMI cable. They may end up with a cable of some sort, all right, just not HDMI.
But, as long as they use 19 pins, they end up with an HDMI cable regardless of the grade level of the materials used in the process.
Let's say you have two 4K-capable HDMI cables: a cheap one and an expensive one.
+ Same specification.
+ One may be certified; the other may not be.
If you were to test them in a similar setup, you would note that both relay the signal to your 4K display.
That tells you the price does not matter. The working principle for both cheap and more expensive HDMI cables is the same. And that's what matters.
Conclusion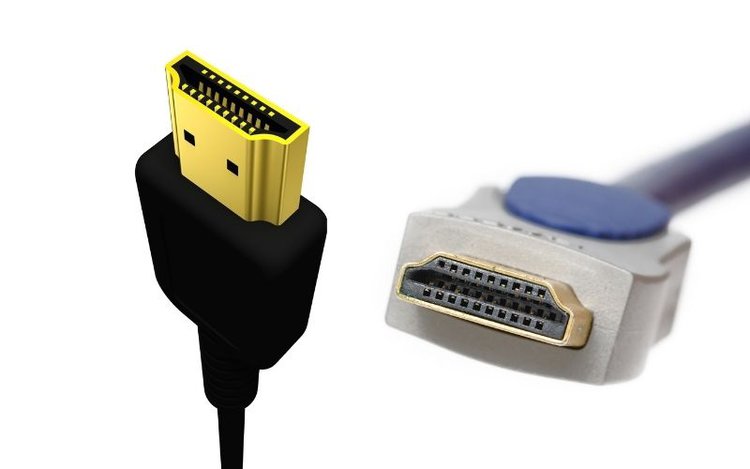 You do not need an expensive HDMI cable for your 4K display screen. A cheap HDMI cable works just as well as an expensive one.
Only when you're running a connection across a greater distance does a more expensive HDMI cable matter. Such a cable is bound to be of better quality and can cover a longer distance without compromising the throughput.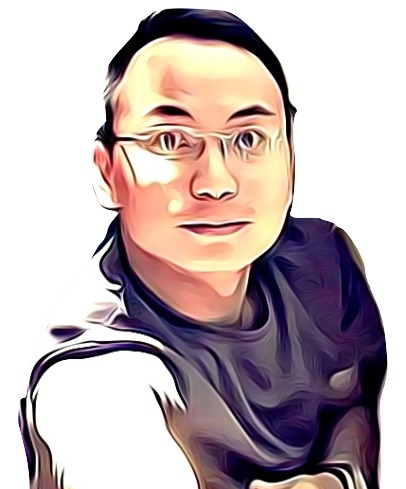 Vance is a dad, former software engineer, and tech lover. Knowing how a computer works becomes handy when he builds Pointer Clicker. His quest is to make tech more accessible for non-techie users. When not working with his team, you can find him caring for his son and gaming.