Xgimi Halo projectors allow you to carry your home theater wherever you go! The built-in battery means you can project content cordlessly anywhere you want. The projector's small size and compact design make it easy to fit in your backpack without weighing you down.
But how long does the Xgimi Halo battery last?
How can I change my Xgimi Halo to low battery mode to make the battery last longer?
Is there a way to connect it to a power bank?
Keep reading to find out!
How Long Does the Xgimi Halo Battery Last?
The Xgimi Halo built-in battery lasts about two hours.
Your Xgimi Halo's built-in battery will last about two hours if fully charged. However, this time could vary depending on your device's brightness and how often you open and close new applications.
Once unplugged, the Xgimi Halo projector automatically lowers its brightness from 800 lumens to 600 lumens. This helps conserve the battery life, allowing you to project content for longer without plugging in your unit.
Two hours is the average length of most movies, giving you plenty of time to watch your favorite film without reaching for the charging cable.
Lowering your projector's screen brightness will also help the battery last longer, though you may have to ensure your room is sufficiently dark so you can still see the picture.
Always make sure your Xgimi Halo battery is fully charged before using its built-in battery to ensure the battery lasts as long as possible.
How Do I Change My Xgimi Halo Projector to Low Power Mode?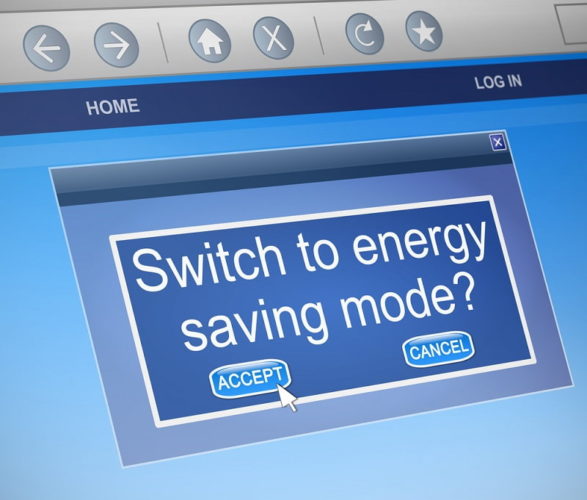 Change your Xgimi Projector to Low Power mode in a few steps!
Xgimi Halo projectors' brightness decreases automatically from 800 lumens to 600 lumens when unplugged, preserving the unit's battery life. But, changing the brightness mode to Energy Saving mode can help the projector's battery life last even longer.
Thankfully, it's an easy process that only takes a few seconds.
Using your remote, open Settings then click on Device Preferences. Select Display and click on Brightness. Click Energy Saving to turn on Low Power mode. This will decrease your unit's brightness, prolonging the battery life.
Be mindful that your projector will be dimmer when set to Energy Saving mode, so make sure your projecting space is adequately dark to ensure the best picture.
Are you a visual learner? Watch the brief video below showing how to change the Xgimi Halo projector to Energy Saving mode.
Brightness Setup--#XGIMIPortableProjector# MoGo Series#Halo
How Can I Make My Xgimi Halo Projector Battery Last Longer?
Follow our tips below to make your Xgimi Halo projector battery last longer.
There are ways you can prolong your Xgimi Halo projector's battery life. Ensuring you're taking care of your unit's battery health, lowering the screen brightness, and keeping your projector clean will help your battery life last longer.
Ensure You're Charging Your Xgimi Halo Projector Properly
Properly charging your Xgimi Halo projector will ensure its battery life remains in peak condition for as long as possible. Like with any piece of technology, the projector's built-in battery life will gradually decrease over time, reducing the time you can watch content without plugging in your unit.
Do Not Allow Your Projector's Battery to Frequently Die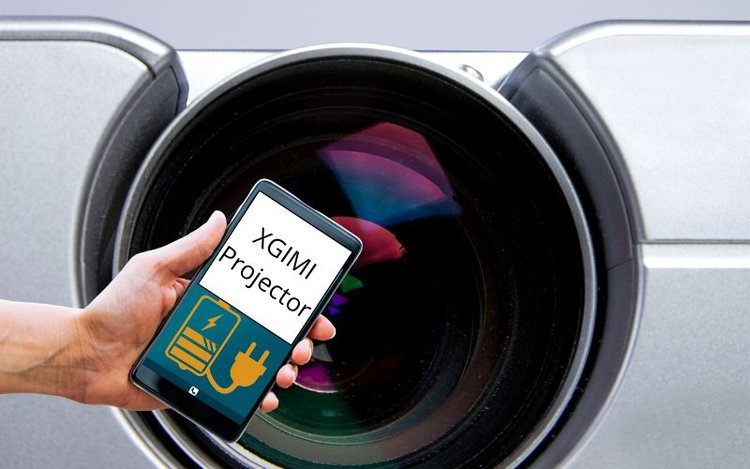 Make sure you plug your unit into a power source before the battery power completely drains. Although the projector dying occasionally shouldn't cause any long-term damage to the health of the battery, the unit frequently dying could decrease the battery life.
Although Xgimi Halo projectors do not show the specific battery percentage, paying attention to the battery life graphic found in the upper right-hand corner of the screen can be helpful.
Your projector randomly shutting down can also damage the software since the apps are not properly closed. This could cause problems the next time you turn on your unit, as the apps could restart incorrectly or crash.
Make Sure to Use Your Projector Periodically
Leaving your projector turned off for long periods can damage the battery. Additionally, keeping your projector in a damp spot can cause battery corrosion, which may sometimes permanently damage your device.
Regularly turning on your unit will ensure that the battery is still up and running and allow your projector to warm up.
If you must leave your projector unused for a long period, store it in a cool, dry place. If your house is at risk of flooding, ensure it's not somewhere where it could get wet.
Use the Correct Charging Cable
Nowadays, our homes are full of various charging cables that all look very similar. With so many chords, it can be easy to mistake one charging cable for another.
Using the incorrect charging cable could shock and damage your Xgimi Halo battery, leaving it unusable. Although it's possible to replace your electronics' batteries, it can be costly and isn't always guaranteed to solve the problem.
It's recommended to only use the DC-IN charging cable that came with your Xgimi Halo as other cables can be faulty, damaging your unit.
Lower the Screen Brightness
Lowering the screen's brightness will help to prolong your Xgimi Halo's battery life. This is a good option if you're projecting outside at night or in an appropriately dark room.
Projecting onto a white, flat wall or screen will also help your projector appear brighter, allowing you to lower the screen brightness while still maintaining visibility.
To lower your Xgimi Halo projector's screen brightness, open the Settings on the homepage. Select Device Preferences, then tap Display. Under Brightness, click the Customize option.
From here you can choose the brightness percentage ranging from 10% to 100%. Making your room as dark as possible will allow you to select a lower brightness percentage, prolonging battery life.
Clean the Projector Lens and Vents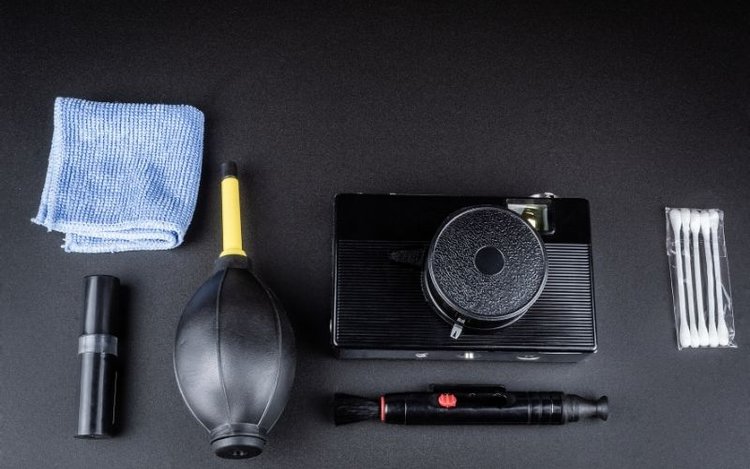 If your projector's vents and lens are dirty, the dust will stop proper ventilation and light output. This will cause your projector to use more energy to create the same bright picture, which can drain the battery power.
Microabrasions on the projector's lens caused by improper cleaning or storage can also decrease light output and picture quality.
Cleaning your projector regularly and correctly will ensure your projector uses as little energy as possible to produce the brightest and clearest picture. It will also keep your lamp unit in good condition, so you won't have to repair or replace it prematurely.
Clean your projector lens using a microfiber cloth and a lens-specific cleaning solution. Xgimi Halo projectors do not come with a lens cover, so be sure to store them in their carrying case when transporting them.
Clean the projector vents using compressed air and a cleaning brush. Always exercise caution whenever using compressed air as it's highly flammable. Always ensure your projector is completely cooled before cleaning it.
Can I Charge My Xgimi Halo Projector Using a Power Bank?
Yes, you can charge your Xgimi Halo projector using a power bank.
Xgimi Halo projectors have a DC-IN charging port, which makes using a power bank a slightly more complex process. Still, it's completely possible to charge your Xgimi Halo projector using a power bank.
However, you will need to buy a couple of new products to make your Xgimi Halo projector compatible with the power bank. If you're thinking about buying an Xgimi Halo projector and plan on frequently using its built-in battery, you may want to consider that it will not be compatible with most power banks.
How to Connect My Xgimi Halo Projector to a Power Bank?
Connect your Xgimi Halo projector to a power bank using a PD power bank and adapter.
Unlike other electronics that use USB-C cables and can be plugged directly into any power bank, Xgimi Halo projectors require additional supplies to be charged on the go.
You must use a PD (or Power Delivery) power bank. This will allow your projector to charge via its DC-IN port. Other power banks will not charge your device and you risk damaging it. For a portable charger compatible with DC-IN charging ports, see Anker Portable Charger 20K PD .
You will also need a DC-IN to USB-C adapter to plug into the DC-IN port so it can connect to the power bank. Luckily, these adapters are compact and lightweight. See Cerrxian DC-IN to USB adapter for an adapter compatible with DC-IN charging ports and PD power banks.
Plug the adapter into the DC-IN port, then attach a USB-C cable to the adapter and the PD power bank. Turn the power bank on and watch your projector charge on the go!
Watch the video below to see how to connect a projector with a DC-IN charging port to a power bank using the Nebula Capsule Max projector as an example.
Nebula Capsule Max charging HACK!!!?
Wrapping Things Up
The Xgimi Halo's battery life is a great feature, making it a perfect projector for both inside and outside the home.
The battery life typically lasts around two hours, but lowering the screen's brightness and regularly cleaning your projector can help the battery last longer.
With a few extra tools, you can charge your projector via a power bank, so the fun doesn't have to end at a low battery alert.
Always handle your Xgimi Halo projector with care, and feel free to reach out to Xgimi customer support with any additional questions.
What's your experience with an Xgimi Halo projector's battery life?
Let us know in the comments below!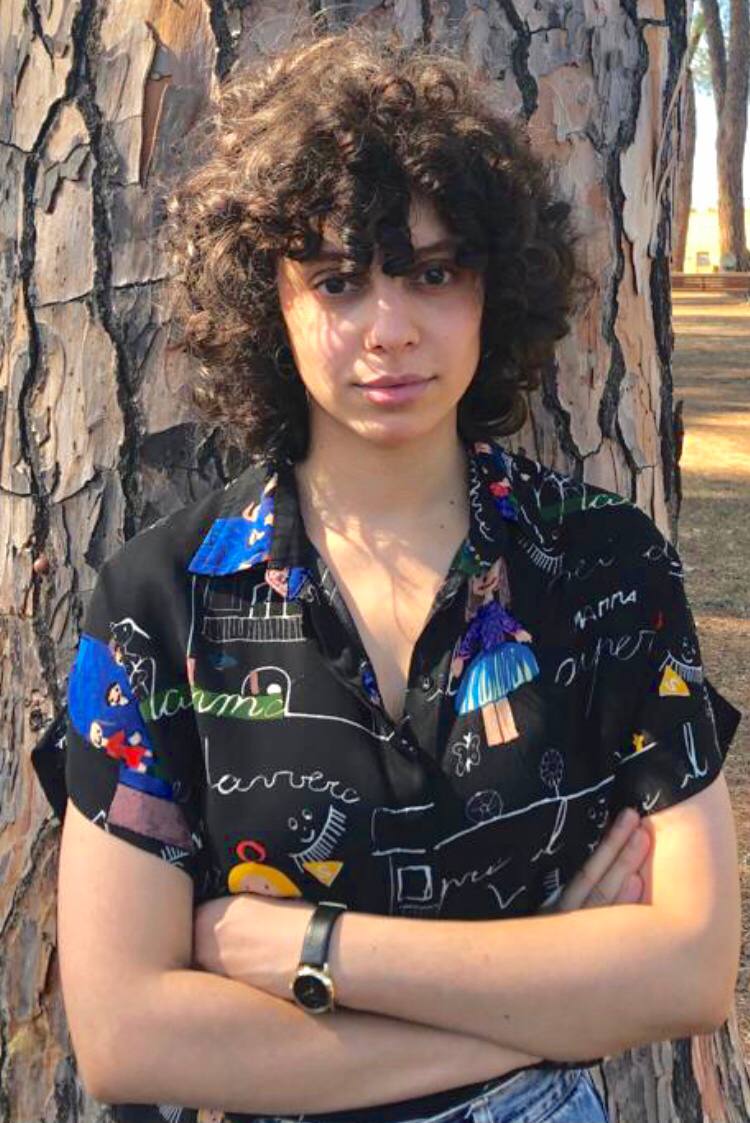 Yesenia Achlim is a technical copywriter and editor with a focus on AV equipment. She aims to break down complicated topics and make technology accessible, no matter your technical expertise. When she's not teaching you how to replace a projector lamp, you can find her reading and baking.