The Shutter 3D Glasses from XGIMI Technology is a multifaceted accessory sold alongside the company's flagship products. The tech company based in China is known for pioneering and revolutionizing the pico projectors sector of the audiovisual gadgets industry.
While XGIMI Technology is known for its various multi-functional projectors, it has since launched accessories to heighten its promise of immersive viewership. These accessories are designed to follow in the footsteps of its projectors and have user-friendly configurations.
Its setup and interface are easy to understand and don't require tech-savvy handling. If you have XGIMI's latest 3D Glasses, read on for a basic step-by-step setup and some pro tips!
How to Connect 3D Glasses to My XGIMI Projectors? (Horizon Pro, MOGO Pro+, AURA 4K)
The Shutter 3D Glasses are compatible with all XGIMI projectors from all three categories. Below we'll discuss how you can connect your 3D Glasses to each one.
Don't get thrown with all the different buttons; it's a simple setup. Here's an easy guide that will get you privy to the details.
First, remember that some buttons may vary but share a resemblance. We've patterned this guide after connecting XGIMI Shutter 3D Glasses specifically to a Horizon Pro projector.
Let's get started:
Step 1
Connect your Horizon Pro to a power source and press the Power button to turn your device on.
Step 2
Connect your Horizon Pro device to its remote. Press the BACK and HOME buttons simultaneously within ten centimeters of the device until you hear a ding.
Step 3
Turn your glasses on. Press the power button for three seconds until the green LED flashes three times.*
Step 4
Press the Settings Shortcut button on your remote.
Step 5
Scroll down and select '3D Video Setup'.
Step 6
Select your preferred '3D Mode'.
You will know when it is enabled when the images combine and the display blurs.
Step 7
Press the Power button on your Shutter 3D Glasses again to adjust your preferred imagery. Your desired clarity will be locked in automatically. You don't need to press anything else after reaching your desired setting.
It's pretty much the same for other XGIMI projectors, with only a few variations with indicators. Don't forget, while you can use other 3D Glasses on the company's projectors and vice versa, it's best to use XGIMI products with each other.
*If it exceeds five seconds without detecting a 3D signal, it will automatically enter Standby Mode and flash once every five seconds. Turn your glasses off and on again to try again.
Can I Use My Shutter 3D Glasses on Other Projectors?
Yes, you may. You can use your XGIMI 3D Glasses on other brands of projectors. However, your glasses won't be of any use if your projector doesn't have optional 3D features.
The glasses don't automatically turn your display into 3D. Wearing your glasses with no 3D signal will only darken or blur your vision.
In contrast, your projector may have its own 3D components. If your projector is 3D Ready, it may be compatible with one another.
However, suppose its 3D function doesn't match the glasses' configuration. In that case, it may not result in the best combination of either one's optimal capabilities. The same goes for the XGIMI projectors' compatibility with other brands of 3D accessories.
Immersion through viewership is tricky and technical. Even one setting that's off by the most negligible margin can dampen the entire experience. To avoid mechanical failures and optimize the viewer experience, it's best to use XGIMI products in conjunction with each other.
Suppose you are connecting your XGIMI Shutter 3D Glasses to your XGIMI projectors. In that case, you will have accessed a gateway into 3D viewing immersion.
If you're asking yourself if XGIMI produces the best 3D projectors, let's find out.
Are XGIMI Projectors Better for 3D Viewing?
Let's talk about XGIMI projectors as a whole. There is a multitude of brands that offer projectors in various sizes. Its simple setup, powerful processors, and more affordable price points make XGIMI projectors stand out among a sea of many.
According to professional online reviews, each projector is designed with a sleekness that heightens its portability. It packs a punch in its compact structure, with excellent audio from Harman Kardon and FHD to UHD resolution.
Some reputable reviews from prominent professionals state that XGIMI projectors feature full 3D support. Based on their first-hand experience with the company's projectors, these professionals say they perform as advertised.
A particular product from XGIMI Technology that stands out to users and reviewers alike is the Aura 4K Laser Projector. It's developed to replace regular TVs and supersede their audiovisual components.
Its image quality boasts 4K resolution with sharper details, vivid colors, and excellent brightness. Its display also provides little to no rainbow artifacts, common with projectors. Like all the other projectors, its built-in audio is from Harman Kardon. Still, the Aura projector supports DTS and Dolby.
The only real drawback is its lack of shadow detailing and limited options for altering image quality preferences. Not to mention, these minimal drawbacks are hardly noticeable against its many pros.
XGIMI is known for manufacturing more affordable solutions. The Aura projector comes at the bottom tier of prices against its counterparts. It currently stands among industry giants like Sony and Epson.
The Horizon Pro doesn't fall too far back. Many high-ranking 4K projector lists feature the Aura and Horizon Pro.
There's no doubt these 4K projectors deliver users with a full-scale 3D immersive experience.
Final Words
We hope this article helped you set up your XGIMI Shutter 3D Glasses. As you can see, it's pretty simple. The company made sure to prioritize ergonomy in both its design and function.
With minimal setup, you'll be watching 3D content in no time.
In our opinion, without making it sound like an advertisement for the company, the XGIMI Technology projectors are a tier above its competitors. With a special mention going out to Horizon Pro and Aura.
In line with its top-quality projectors, accessories such as 3D glasses are no exception. Remember to use XGIMI products with one another for an optimal experience.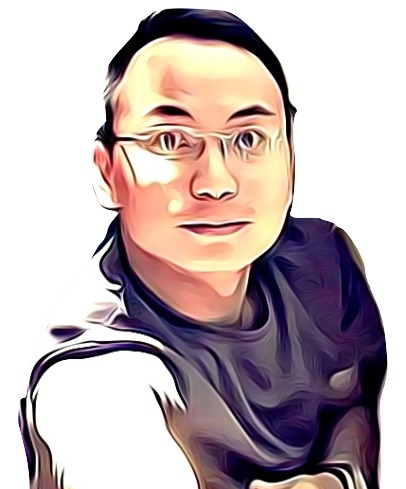 Vance is a dad, former software engineer, and tech lover. Knowing how a computer works becomes handy when he builds Pointer Clicker. His quest is to make tech more accessible for non-techie users. When not working with his team, you can find him caring for his son and gaming.