So you bought a new 4K TV. Does this mean you have to buy a 4K HDMI cable as well?
Hold up, before you go any further, know that there is no such thing as a "4K HDMI cable" (we'll explain it in this post too).
Instead, there are just different HDMI cable types and specifications that are compatible with 4K television and above.
We know it can be confusing, so we're here to help!
By the end of this post, you'll be able to know what HDMI cable you need and why a 4K HDMI cable is a rip-off.
Let's begin.
Will a normal HDMI cable work with 4K?
Before we answer this question, we want to let you know that a normal HDMI cable can mean different things.
For example, it can mean a standard HDMI cable or the usual HDMI cable used today. And yes, they're different.
A standard HDMI cable is a type of HDMI cable. Cable types vary based on the bandwidth they can carry and the speed at which they do so.
There are three cable types, namely, standard, high speed, and ultra high speed. Their specifications are as follows:
| | | |
| --- | --- | --- |
| HDMI Cable Type | Max Bandwidth | Resolution |
| Standard | 10.2 Gbps | 720p, 1080p |
| High Speed | 18 Gbps | 1080p, 4K |
| Ultra High Speed | 48 Gbps | 4K, 8K |
If you're using a 4K TV, then you should either use a high speed or ultra-high-speed HDMI cable type.
So in this case, no, a normal (standard) HDMI cable won't work.
On the other hand, if you're referring to what HDMI cable people are commonly using these days, then that is a yes.
The most common HDMI cable used today is the 2.0 specification. While there's a 2.1 version, HDMI 2.0 is still considered to be the most common for home entertainment systems.
HDMI 2.0 supports a 4K TV. Hence, it will work with your new TV set.
Do you need an HDMI 2.1 cable for 4K?
This depends on whether you already have the right HDMI cable at home that can support 4K.
By right, we mean that it should be at least a high-speed HDMI cable type and at least an HDMI 1.4 version.
You might not know this, but an HDMI 1.4 can also support 4K. It's the earliest version that can do so.
If you have an old HDMI cable at home sitting there for years, it's safe to assume that it's a 1.4. If this is the case, then you don't need HDMI 2.1 for your new TV.
As for the cable type, HDMI cables will often have a label or sticker found at the head of the cable.
High-speed HDMI cables will have a sticker that says "HDMI High Speed". In some cases, it can be "HDMI High Speed with Ethernet".
Both types are compatible with 4K.
What is a 4K HDMI cable?
We mentioned at the start of this post that there is no such thing as a 4K HDMI cable.
4K HDMI cables don't exist because there is no HDMI cable specifically made to be compatible with just 4K TVs.
However, there are HDMI cables such as high speed, ultra high speed, 1.4, 2.0, and 2.1 cables that are compatible with 4K TVs.
So if someone is telling you that you need a 4K HDMI cable, know that they are either selling an unnecessary cable to you or you can just check if you have the cables mentioned above at home.
Will any HDMI cables Work for 4K?
Yes, several HDMI cables will work for 4K.
When it comes to cable types, your options are high-speed and ultra-high-speed cables.
These identifications should be found on the outer jacket of the cable. They're stickers or labels engraved on the jacket.
When it comes to HDMI versions, you can choose from 1.4, 2.0, and 2.1. These versions only vary in terms of refresh rate.
Refresh rates refer to the number of times a new image is shown in one second. The higher the refresh rate means that the image changes faster to see all the movements in split seconds.
A lower refresh rate will still show you the same image, but there are blurs. This becomes obvious when you watch action movies or high-speed games.
Here is a summary of their specifications:
Resolution \ HDMI Version
1.4
2.0
2.1
Full HD

(1920 x 1080 pixels)

144 Hz
240 Hz
480 Hz
2K / 1440p

(2048 x 1080 pixels, 2560 x 1440 pixels)

120 Hz
200/240 Hz
360 Hz,

480 Hz

4K / UltraHD / UHD

(3840 x 2160 pixels)

60 Hz
60 Hz
144 Hz,

180 Hz,

240 Hz

8K

(7680 x 4320 pixels)

–
30 Hz
30 Hz,

120 Hz
If you'll notice, the more recent the HDMI version, the higher its refresh rate capability on 4K TV.
Refresh rates matter if you plan on playing high-speed combat games on your 4K TV.
This is because the screen can change images more times in a second.
If you have an HDMI 1.4, you don't necessarily need to buy a new cable if you don't plan to play games on your TV. It saves you a few bucks and it can still show you high-quality video.
Conclusion
Several HDMI cables will work for 4K TVs and you'll most likely already have them at home.
However, The standard HDMI cable is not compatible with 4K so it's best to stick with high speed and ultra-high-speed cable types.
And in terms of versions, you should only choose 1.4, 2.0, and 2.1 HDMI cables. HDMI 2.0 is the most common cable used today, so there's a high chance that you have a spare one at home.
So if someone told you to buy a new 4K HDMI cable, best to check which cables you have at home because you might already have a compatible one.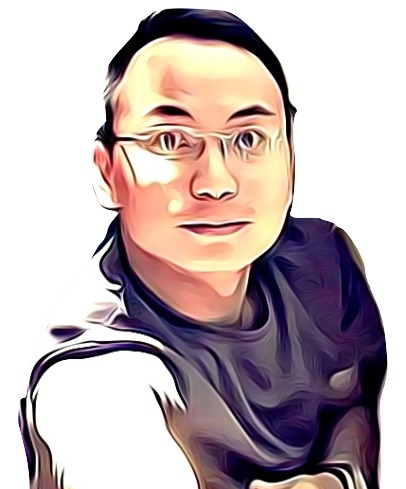 Vance is a dad, former software engineer, and tech lover. Knowing how a computer works becomes handy when he builds Pointer Clicker. His quest is to make tech more accessible for non-techie users. When not working with his team, you can find him caring for his son and gaming.