Some people don't mind connecting their computer to an old TV—or maybe a not-so-old one—and using it as a display. Yet others swear by the might of the PC monitor, and in recent days, the 4K monitor.
"Despite the price," they quickly add.
"When will 4k monitors come down in price, though?" is what you murmur inwardly.
Perhaps you're struggling with the decision to buy a 4K monitor. Well, read on to discover whether there are any benefits to using such monitors. We'll also discuss what the deal is about their high price.
Why are 4K Computer Monitors more Expensive than 4K TVs?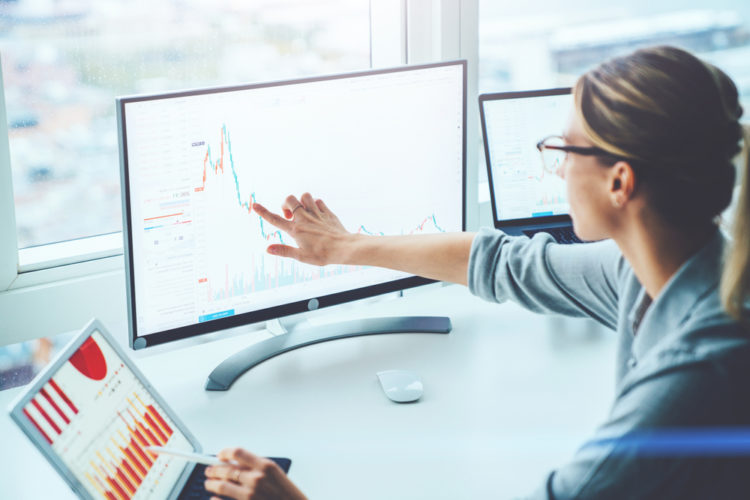 While 4K TVs and 4K computer monitors are similar in many ways, they also have differences. And these differences, mainly in technological features, cause the rift in pricing between the two.
Let's examine the two main ones.
We typically view PC monitors up close, except when we use monitors for presentations, in which case we may place the monitor some distance away. For this reason, most monitors are smaller than TVs.
A 60-inch monitor would look monstrous sitting atop your desk while you work away on the computer. But a 75-inch, even 84-inch TV, does not look out of place in a room.
So you find that monitors pack more pixels in a small space to ensure the image is sharp when you're staring at the monitor from a few inches away.
Secondly, 4K monitors are highly responsive and have very little lag. In this aspect, they're superior to TVs by far.
A 4K TV may take a few dozen milliseconds to respond to input from a connected source device, say, a Blu-ray disc player.
But a 4K monitor responds immediately when you input a command to the computer. If you click to pause video playback, the video freezes instantly.
When you press pause on the source device, the TV will continue playing the frames rendered just before you hit pause. So it will be a few milliseconds before the pause function kicks in.
It all happens very quickly; you won't notice it while using the devices. But it's enough to impact performance when you're a competitive gamer, for instance.
Will 4K Monitors Come Down in Price?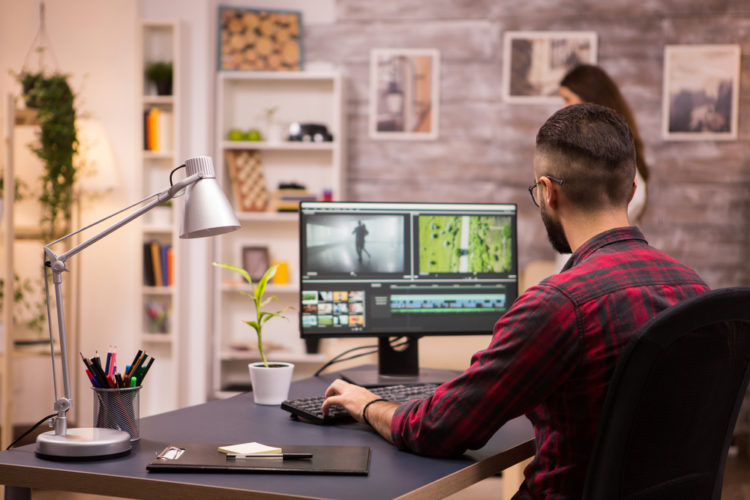 Yes, 4K computer monitor prices will likely continue to fall since some market experts predict that demand for PC monitors will decrease slightly over the next 3 years.
And as demand falls, the principle of supply and demand will likely carry the day and keep the price low.
Again, the market is shifting toward 4K, with 2160p becoming the new 1080p. Because of this, many of the new monitors released into the market will potentially be 4K.
With increased supply, the laws of supply and demand again could keep prices down.
Even with all that, let's not forget that unseen market forces can swoop in unexpectedly and cause a price hike.
Other than that, things look promising on the cost front. Soon, you could buy that 4K monitor you're eyeing for far less than the cash you allocated for it in your budget.
Should You Buy a 4K Computer Monitor, and Is It Worth It?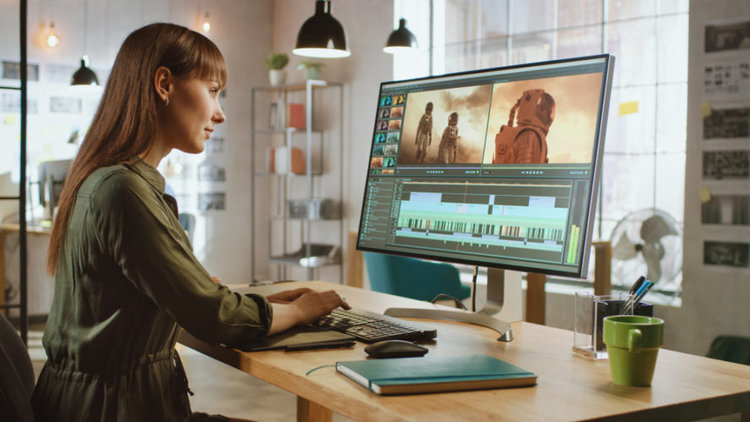 It depends on what you will be doing on your computer most of the time. For non-graphics-related work, you can survive without a 4K monitor.
Now, there's nothing wrong with using a 4K monitor for basic computer work. If you have one at your disposal, go ahead and plug it in.
But if you have doubts about buying a 4K display, you can reconsider the decision to purchase one for three reasons:
4K monitors are more expensive than non-4K computer monitors. If you're thinking, "That's money I can spend on Project ABC instead," and you already have a reliable monitor, perhaps you should forgo the 4K monitor.
Unless you have the cash, that is, and don't mind spending it anyway.
The difference in image quality between a 4K monitor and good, old non-4K monitors is not noticeable on non-graphics files.
That means you won't see the sharp lines and contrast that sets 4K above other video technology when web surfing, coding, or doing basic computer tasks.
On a 4K monitor, text formats can appear too small. Therefore, if your work entails lots of text, a regular monitor may be more suitable for you than a 4K display.
On the other hand:
The high contrast, fast response time, wide color gamut, and minimal lag you get from a 4K monitor enrich the gaming experience. That makes a 4K display worth having if you plan to hook it up to your gaming PC or console.
But that's not all.
To use a 4K monitor, your graphics card or the game console should support 4K.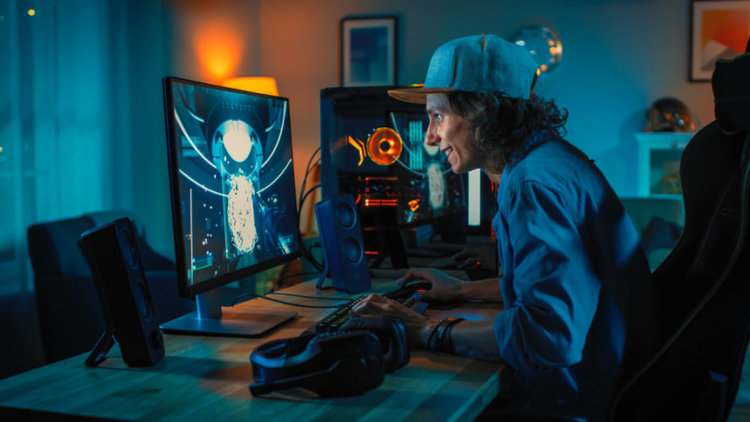 In addition, most of your game titles should support 4K. Because if you don't have any 4K games, it's pointless to invest in a 2160p display when you can play on a 1080p or 1440p monitor.
For most people, part of gaming enjoyment lies in hitting high refresh rates/frames per second (Hz/FPS)—at least 120 Hz/FPS, to be precise. Picking 4K monitors would be easy if all game consoles and games supported high FPS.
Unfortunately, that isn't the case.
Some game consoles do not support 4K at all. And of those that do, some, like the PS4 Pro, are limited to 30 Hz or 60 Hz. So if you wish to play at 120 Hz, you can only do it at a lower resolution, like 1080p.
Likewise, not all games are available in 4K.
And therefore, if your GPU, gaming console, and a fair chunk of your games do not support 4K, there is no point in getting yourself a 4K monitor.
But if they do, a 4K monitor is worth having. The high refresh rate, picture clarity, intricate details, sharp contrast, and minimal lag are worth every dollar you spend
Evaluate your gaming needs and decide what's more important to you: image quality or performance.
Say 4K @ 30 Hz gives you better image quality and a less-than-ideal performance. In this case, you might do well with a 1080p 144 Hz monitor or a 1440p 120 Hz monitor, for example.
Or maybe you do photo editing. A 4K 30 Hz monitor might be a better choice than a 1080p 144 Hz monitor because image quality is probably more crucial to you than a high refresh rate or performance.
Best Budget 4K Computer Monitors
Navigating the world of 4K monitors can be daunting for a new buyer. But with some help, you should identify several 4K monitors from which you can choose.
To get you started, here are our top 3 picks:
ASUS ProArt Display PA279CV 27" 4K HDR UHD (3840 x 2160) Monitor, IPS, 100% sRGB/Rec. 709, ΔE < 2, USB-C DisplayPort HDMI USB hub, Calman Verified,...
SAMSUNG 28" Odyssey G70A Gaming Computer Monitor, 4K UHD LED Display, HDR 400, 144Hz, G-Sync and FreeSync Premium Support, Front Light Panels,...
PHILIPS 328E1CA 32" Curved Monitor, 4K UHD, 120% SRGB, Adaptive-Sync, Speakers, VESA, 4Yr Advance Replacement Warranty
ASUS ProArt Display PA279CV 27" 4K HDR UHD (3840 x 2160) Monitor, IPS, 100% sRGB/Rec. 709, ΔE < 2, USB-C DisplayPort HDMI USB hub, Calman Verified,...
SAMSUNG 28" Odyssey G70A Gaming Computer Monitor, 4K UHD LED Display, HDR 400, 144Hz, G-Sync and FreeSync Premium Support, Front Light Panels,...
PHILIPS 328E1CA 32" Curved Monitor, 4K UHD, 120% SRGB, Adaptive-Sync, Speakers, VESA, 4Yr Advance Replacement Warranty
Last update on 2023-10-01 / Affiliate links / Images from Amazon Product Advertising API.
1. ASUS ProArt Display PA279CV
Last update on 2023-10-01 / Affiliate links / Images from Amazon Product Advertising API.
The 27-inch ProArt Display PA279CV is a fitting choice for creatives. Anyone who handles graphics regularly will appreciate the image quality of this monitor. It delivers sRGB/Rec. 709 and covers the complete DCI-P3 color gamut.
Furthermore, it comes already calibrated and is Calman Verified to have <2 Delta E (dE) color accuracy. This means it has a color error of less than 2 dE, which is not noticeable to the naked eye. So it brings out the vivid richness of every image, translating to a lifelike reproduction of the image on the screen.
With a choice of 4 different ports—HDMI 2.0, DisplayPort 1.4, USB-C, and USB hub—ProArt Display allows you to connect a diverse range of multimedia devices.
Designed with comfort in mind, this ProArt monitor's ergonomic design keeps strain at bay, even when you use it for long periods. You can tilt it, pivot it, and swivel it. And you can adjust the height up to 150 mm.
To ensure comfort for your eyes, the monitor has built-in flicker-free technology and ASUS's own Ultra-Low Blue Light Technology. Ultra-Low Blue Light gives you four filter settings to choose your desired level of protection against blue-light emissions.
It uses IPS panel technology and comes with Adaptive-Sync support and a 60 Hz refresh rate.
2. Samsung 28″ Odyssey G70A
Sale
Last update on 2023-10-01 / Affiliate links / Images from Amazon Product Advertising API.
A gamer's haven, the 28-inch Samsung Odyssey G70A brings smooth action to every game. With a 1ms response time and 144 Hz refresh rate, this display is a good choice for PC and console gaming.
The G70A comes with Nvidia G-Sync and AMD FreeSync Premium Pro. The two work hand in hand to eliminate screen tears, stutters, and choppiness and deliver a smooth, stable experience.
In addition to HDR 400 and Mega DCR dynamic contrast ratio, you get Core Lighting and CoreSync technology. CoreSync gives you various color modes to choose from and matches the on-screen colors for a real immersive experience.
The G70A features an aspect ratio of 16:9. But it also has an Ultrawide Game View mode that gives you the ultrawide 21:9 aspect ratio, ideal for when you want an extended view of your gaming action.
Enjoy the latest connectivity technologies, from HDMI 2.1 to DisplayPort 1.4 and USB 3.0. The monitor comes with one DP cable and one USB cable.
Unfortunately, the package does not include an HDMI cable. So you'll have to buy this one separately.
3. Philips 328E1CA 32″ Curved Monitor
Last update on 2023-10-01 / Affiliate links / Images from Amazon Product Advertising API.
The curved 32-inch Philips 328E1CA combines 60 Hz max refresh rate, 4ms response time, sRGB color gamut, 178/178 wide viewing angle, and Adaptive-Sync support. Together, these features make it an ideal choice for work and play.
While it doesn't have the ultra-high performance of high-end gaming monitors, it is good enough for game titles that don't involve a lot of fast action.
In addition to the Ultra Wide-Color technology, which displays 1.074+ billion colors, Philips throws in SmartContrast technology.
SmartContrast automatically adjusts colors and controls backlight intensity whenever dark hues are displayed.
This feature also has an Economy mode, which fine-tunes backlighting and contrast for regular applications while keeping power consumption low.
For connectivity, the 328E1CA has DisplayPort 1.2 (1 input port) and HDMI 2.0 (2 input ports).
The package includes HDMI, DP, and audio cables.
Conclusion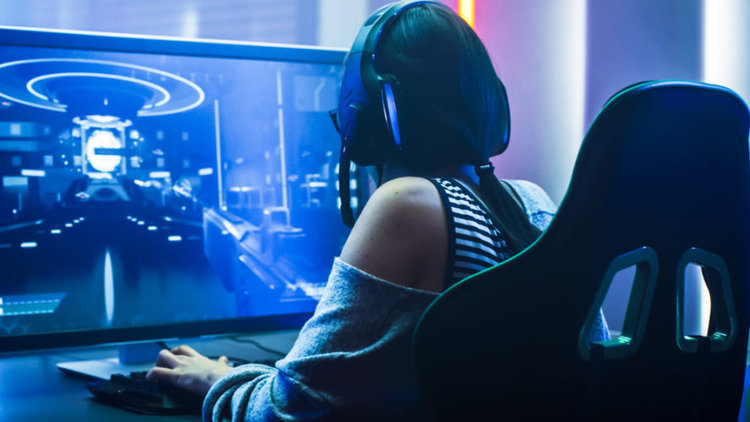 4K computer monitors have several advanced features that 4K TVs don't have, including minimal lag and fast response times. Such specifications, and the fact that they are specialty devices designed to last for years, contribute to their high price.
As 4K becomes predominant on the market, however, 4K monitor prices are likely to decrease.
4K monitors couple performance and image quality. Reduced lag, high responsiveness, and high refresh rates all point to enhanced performance.
We see the latter in sharp contrast, image depth and details, a wide color gamut, and dynamic HDR.
If you work with images and you're an avid gamer, you need picture clarity and performance. And a 4K monitor ensures you get them all in one device.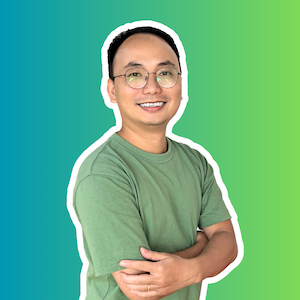 Vance is a dad, former software engineer, and tech lover. Knowing how a computer works becomes handy when he builds Pointer Clicker. His quest is to make tech more accessible for non-techie users. When not working with his team, you can find him caring for his son and gaming.