So, you're in a hurry to see what new dystopian horror is brewing on The Handmaid's Tale (or The White Lotus—if you're into dark comedy), but surprisingly, the Hulu app is refusing to work on your Roku streaming device. You're stuck, literally; mind blank, remote in hand.
Seeing your Hulu app crashing or loading endlessly may be a first for you, but many other Roku users are facing the same issue.
Several factors can cause Hulu to stop working on your Roku device. These factors include an outdated Hulu app, poor internet connection, system bugs, and—most often—an unsupported Roku device.
We'll explain all the factors listed above and walk you through the process of fixing them. Want to get back to your show? Keep reading!
Roku streaming devices include streaming sticks, players, and even Roku TVs. If Hulu is not working on your Roku device, there are a few things you should know.
First, the problem can be either from the Roku device or the Hulu channel itself. Also, if the problem comes from the Roku device, brace yourself—you may need a new Roku device.
Let's jump right in.
1. Unsupported Roku Device
Some Roku streaming devices do not support the Hulu app—they are not certified to be compatible with the Hulu app/service.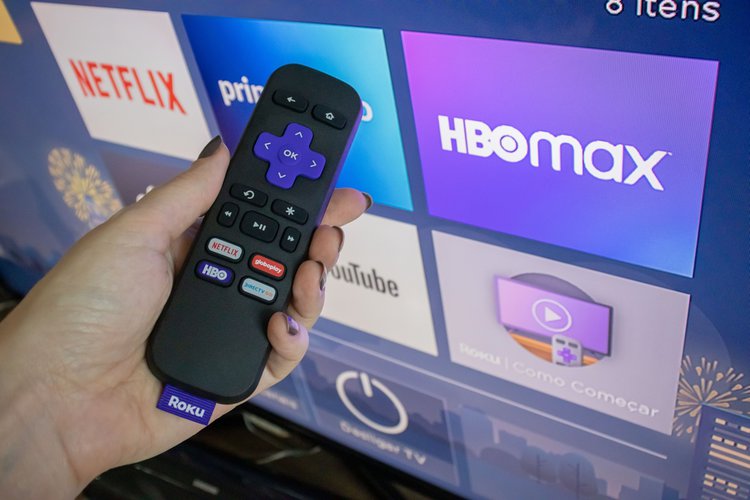 If your Hulu app is not working and you get the error message "Your Roku Device Is Not Supported," it means one of two things. It's either:
You're trying to install Hulu on an unsupported Roku device model.
Your (previously supported) Roku device is no longer supported by Hulu.
Hulu can withdraw support from a previously supported Roku device at any time. For instance, on September 13th, 2022, Hulu discontinued support for Roku LT (2700X), Roku 1, Roku SE (2710X), and Roku 2 (2720X).
The only way around this situation is to switch to a currently supported Roku model or seek alternative streaming options.
Roku 3 and 4
Roku Express and Express+
Roku Premiere and Premiere+
Roku Ultra
4K Roku Streaming Stick+
4K Roku Smart Speaker
Roku TV
Note: Hulu currently supports any Roku devices with Model Number 3500 and above.
To find out your device's model number, go to Settings > System > About. Your Roku model number will be displayed alongside other information.
2. Outdated Roku Software
Roku devices run on a kind of software called firmware. Manufacturers release software updates regularly to fix bugs, increase functionality, and improve overall device performance.
All Roku TVs and streaming players are designed to detect, download, and install updates automatically. However, if your Roku device hasn't been connected to the internet for a long time, we advise that you check for updates manually.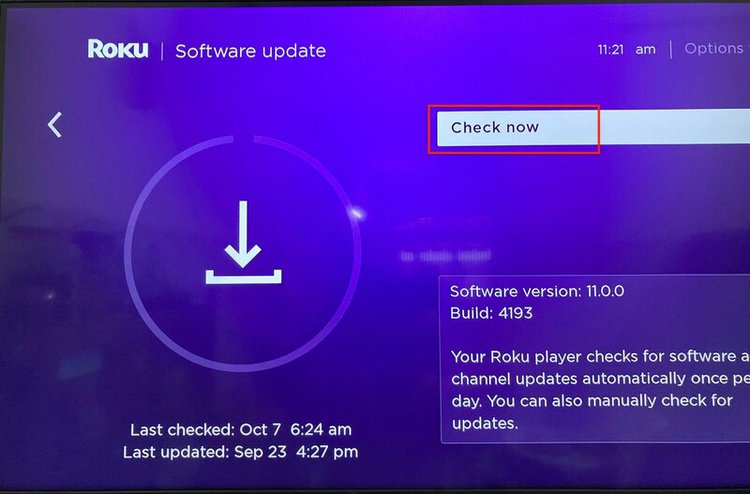 Even if you're using a supported Roku device, Hulu will not work on an out-of-date software version. Ensure your Roku device firmware is updated to Roku OS version 11 or higher.
Follow the steps below to update your Roku device software:
From the Home screen, use your remote to navigate to Settings ⚙️
Go to System > System Update.
Select the Check Now option and click OK. A prompt will pop up, displaying any available updates.
If there's an available update, click on Update Now.
How To Update a Roku Player
Your device will download and install the update, then restart right after.
3. Outdated Hulu Channel/App
Apps downloaded to Roku devices are also called channels. If the Hulu channel on your Roku device has not been updated in some time, it can cause the streaming service not to work.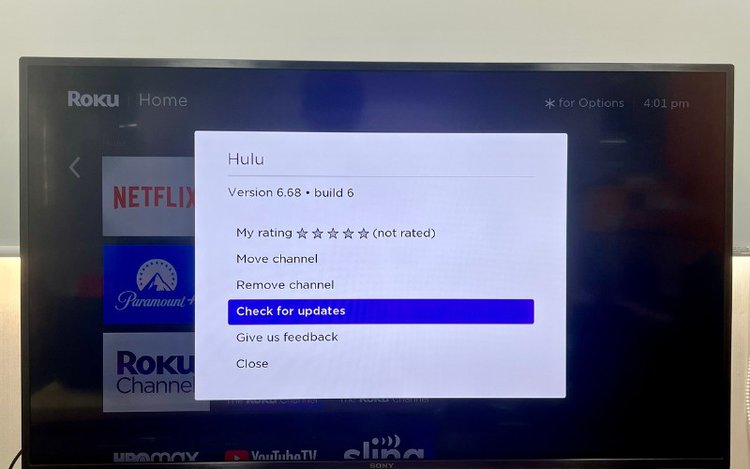 We advise that you ensure your Hulu app is up-to-date before attempting other troubleshooting options.
Follow the steps below to update the Hulu app on Roku devices.
On your Roku Remote, press the Home ? button.
Highlight the Hulu channel.
Press the Star (*) button on your Roku Remote. An options window will pop up, displaying your app version at the top.
Click on Check for Updates and follow the prompts to update your app.
Note: Alternatively, from the Home screen, go to Apps > Store > Menu (hamburger icon) > App Updates. Select Hulu and tap Update next to it.
You can also just delete and reinstall the Hulu channel to ensure you have the latest version.
Delete the channel.
Restart your Roku device.
Reinstall the channel.
4. Poor Internet Connection
The Roku streaming service and Hulu channel need a stable and strong internet connection. If the internet connection is fluctuating or the signal is weak, Hulu may not work.
Roku's recommended internet speed includes:
3 Mbps for high-quality streaming
8 Mbps for live streams
16 Mbps for 4K quality
You can stream lower video qualities at 1.5 Mbps. Anything less can cause continuous buffering or loading.
Ensure your Roku device is connected to WiFi and test your internet speed.
If you detect trouble with your internet speed, you're dealing with low bandwidth and/or network interference. Below are a few ways to improve internet speed.
Restart Your Router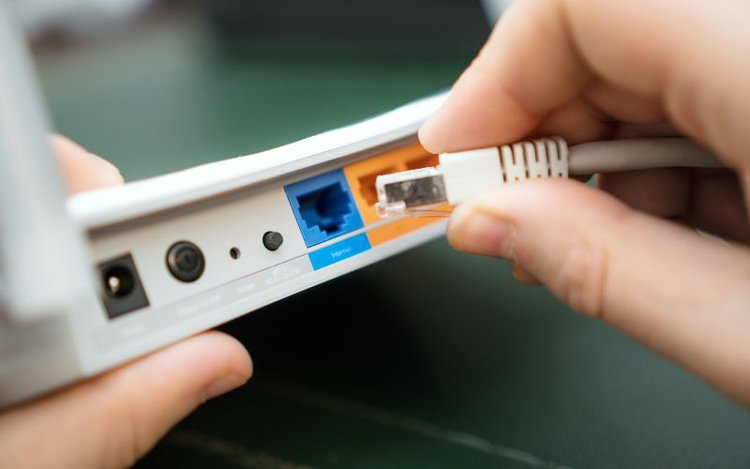 A simple restart can fix issues like bugs, technical glitches, and overheating (from extended use) which can affect the performance of your router.
To reset your router, unplug it from the power outlet; switch it off and let it cool for 30 seconds; then turn it back on.
Declutter The Network
An overload of devices can stretch your network bandwidth thin and cause unstable internet speed. Disconnect any idling devices to allow your Roku to maximize the available bandwidth.
Move Router Closer to Roku Device
If your Roku device and router are far apart, your WiFi signal strength will be weak around the Roku. The distance also makes your connection susceptible to signal interference from other electronics on the same frequency.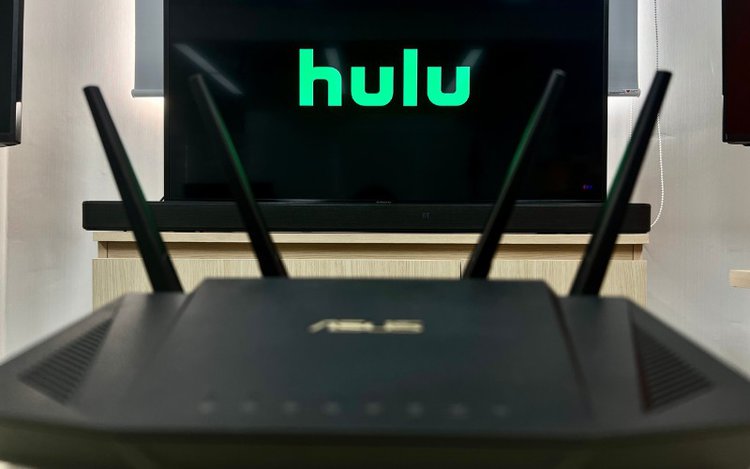 You can improve signal strength by bringing the distance between your connected devices to under 15 feet. Use an HDMI extender (like below) to place a Roku stick/player close to the router. Roku streaming sticks come with a free HDMI extender, so don't forget to claim yours.
Sale
Last update on 2023-05-29 / Affiliate links / Images from Amazon Product Advertising API.
Alternatively, use a Wi-Fi extender to boost your network's signal over long distances. For large houses with several dead zones, we recommend the Amazon Eero Mesh WiFi System extender.
Last update on 2023-05-29 / Affiliate links / Images from Amazon Product Advertising API.
You can also buy an Ethernet adapter and use wired internet instead.
Note: Some Roku devices like the Roku Ultra series already have a built-in Ethernet port.
Switch Network Band
Change Wifi Band of any router (2.4Ghz/5Ghz) | 2-minute instant Tutorial
Some WiFi routers come with a dual-band signal. If you have one of these, switch the router's internet settings to the 5 GHz band instead of 2.4 GHz.
When transmitting over short ranges, the 5 GHz frequency gives more signal strength and faster speed than 2.4 GHz.
5. Roku System Bugs
A lot of data goes through your Roku streaming devices and there can be bugs or corrupt data hiding within all that data transmission.
These bugs and corrupt data can affect the performance of your Roku device, causing Hulu (or other channels) to stop working.
Below is a list of troubleshooting solutions to get Hulu working on your Roku again.
Power Cycle Your Roku
Power cycling (restarting) your Roku device can rid it of temporary bugs and technical glitches. It also gives your device time to cool and resume working at optimal capacity.
Follow the steps below to restart your Roku devices:
How To Restart Your Roku Device
Go to the Home screen and navigate to Settings ⚙️
Scroll down to System > System Restart.
Highlight the Restart option and press OK on the remote.
Note: You can also power cycle your Roku device by unplugging it from the power outlet. Let it sit for about a minute to drain residual power from the capacitors before plugging it back in.
Clear Hulu Cache Data
Cache data contains information about sites and apps that your Roku device has used. The information allows your device smooth access and navigation through those sites.
Unfortunately—like too much of a good thing—when cache data piles up, it affects the processing strength and performance of a device.
Roku doesn't have a provision for clearing device cache data without a factory reset. However, you can clear cache data on target channels.
Uninstalling and reinstalling a channel—in this case, Hulu—will clear its cache data.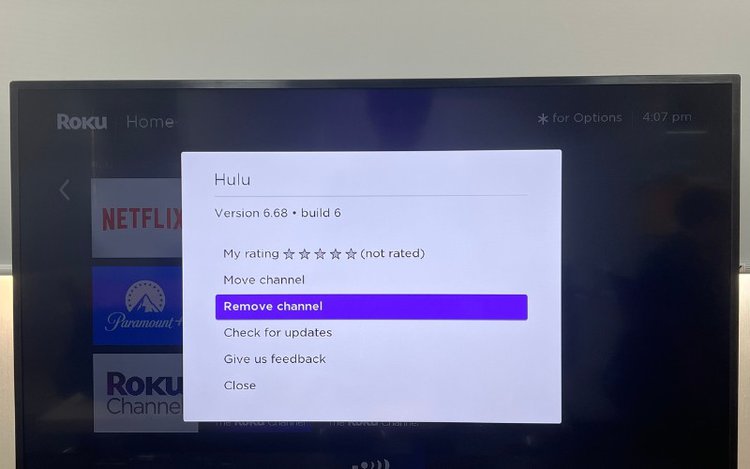 Factory Reset Your Roku Device
A factory reset gets rid of stubborn bugs and corrupt data that a restart and cache clearing cannot handle. It will delete all user data and memory on your Roku device and restore its default factory configuration.
Your Roku account and preferences will also be erased, so you'll have to set up your device again.
Here's how to factory reset your Roku streaming device:
Press the Home button on the Roku remote.
Navigate to Settings > System > Advanced System Settings.
Select Factory Reset (for Roku TVs, select Factory Reset Everything) to initiate the erasure.
Follow the on-screen instructions to set up your TV after it restarts.
How To Factory Reset a Roku From Settings
Hard Reset Method
This method comes in handy if your remote is missing. Just find the Reset button behind or under your device.
Press the button with a small pin and hold for about 10 seconds.
Release the Reset button when your TV screen displays the Roku logo.
When the reset is complete, follow the on-screen instructions to set up your device.
All Roku TV's: Factory Reset without Remote (Hidden Button On Back of TV)
6. Hulu or Roku Servers are Down
Sometimes these streaming service providers experience a general server outage or undergo some maintenance or upgrades.
If the Hulu or Roku servers are down, your Hulu will not work. All you can do in this case is wait until the servers are back up.
Check this third-party website to confirm the current status of Hulu's servers.
What if Nothing Works?
Have you gone through all the troubleshooting processes in this guide? If your Hulu app is still not working, contact Hulu's help desk or Roku customer support for further assistance.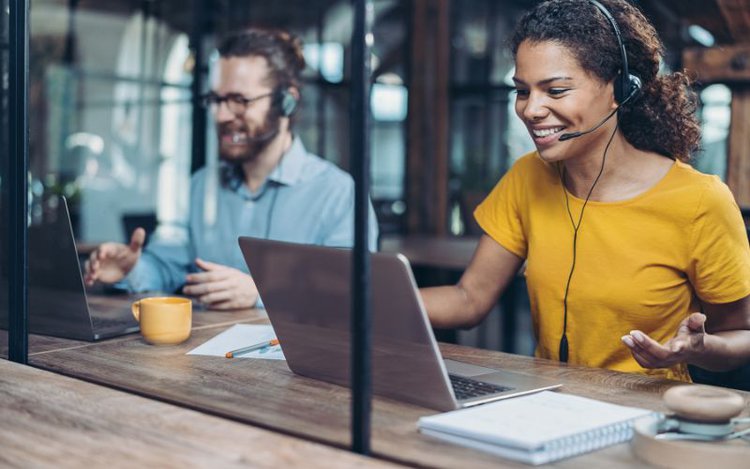 Conclusion
It can be frustrating to have your Hulu app bail out on you when you need it. The good thing is: there are only a handful of reasons why this happens and you should be able to get it going again by yourself.
First, establish that your Roku device model has Hulu support. Then follow the steps in our detailed troubleshooting guide to strengthen your internet connection, clear cache data, initiate a factory reset, and update your Roku firmware.
If nothing works, reach out to Hulu or Roku support.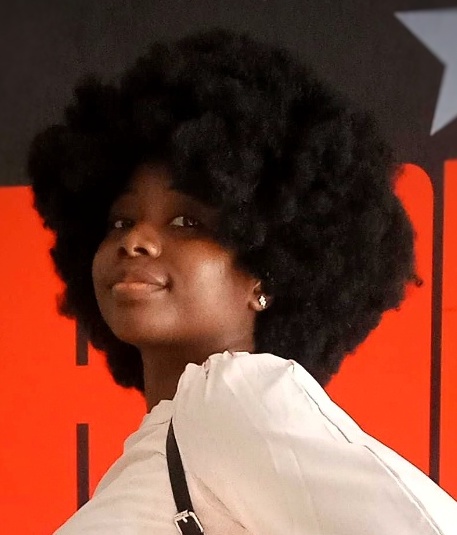 Gabriella 'Diogo is a content writer with a vested interest in tech hardware and equipment. She shares her knowledge and processes in an easy-to-grasp, lighthearted style. When she's not testing or researching device performance, you'll find her writing short stories or rewatching episodes of her favorite sitcoms.