Which one is the DisplayPort again? The smaller HDMI outlet found on computers and the much shorter HDMI-looking cable. Safe to say, it's the lesser alternative to HDMI?
If you are here because you haven't the faintest idea of what a DisplayPort is, keep reading for a comprehensive guide in everything involved with DisplayPorts.
Why is DisplayPort Not Popular?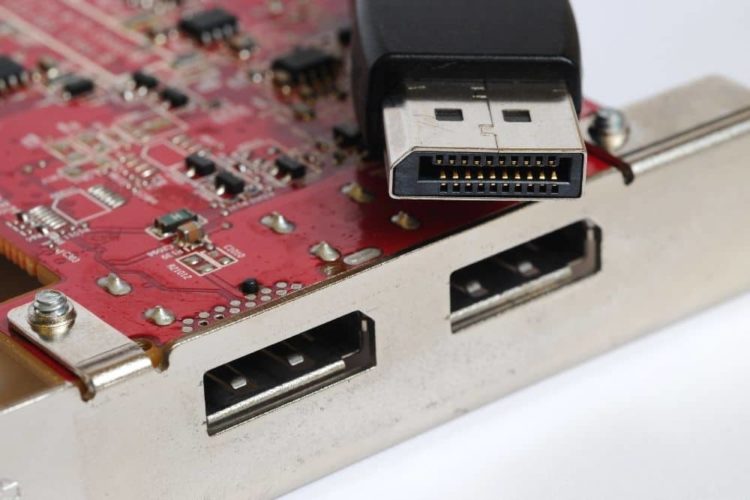 A DisplayPort is an interface of less prominence than other audiovisual transmitters because of its niche market and other limiting characteristics.
First of all, DisplayPorts were devised for PCs.
Manufacturers conceptualized the design and overall functionality of DisplayPorts, prioritizing its application to PC set-ups.
Second of all, its design is geared toward PCs and displays, and its designation limits the utility of DisplayPorts. Shorter cables that only measure up to two meters in length would not fare well in the other aspects audiovisual transmitters are used in, such as presentations held in large spaces or home theaters.
Lastly, DisplayPorts were tardy to the party. DisplayPorts came out long after the HDMI cable had already been established as the primary single-source transmitter of audiovisual components.
The interface is not as versatile or handy as HDMI cables , with its less convenient features limiting its capabilities. HDMI cables have already provided answers to the problems posed by transmitters before it, such as the DVI and VGA cables that could only transmit lower resolution visuals without audio functions.
Who would turn to something that provides similar functions with less adaptability?
DisplayPorts do have their advantages when used in its element. The interface provides desktop PCs and laptop users with unique benefits. The interface allows users to connect several devices in succession to each other.
This linear series of connections is known as the Daisy-Chain.
Daisy-chaining can transmit one data source through multiple downstream devices, and each new downstream acts as the new source of data for succeeding downstream devices.
While using only one cable to sustain many monitors sounds convenient for people who are not fond of cluttered cables, note that the resolution and refresh rate is affected further down the stream.
Do People Still Use DisplayPort?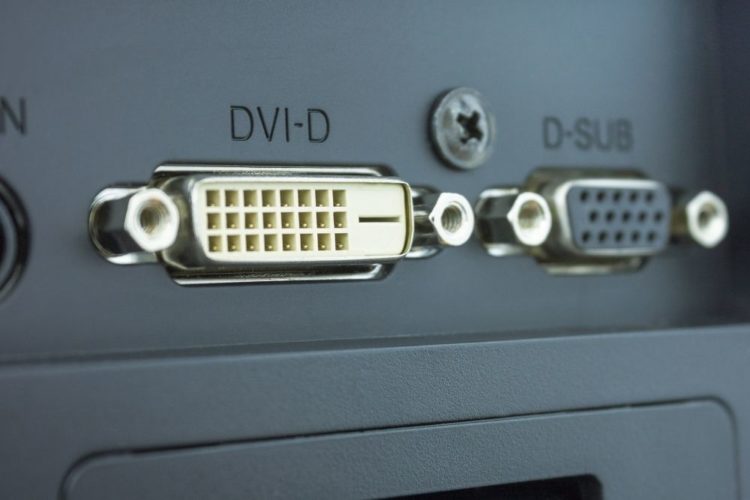 Yes, there are uses for DisplayPorts that aren't possible with other transmitters.
Daisy Chaining is something only DisplayPorts can do. Its data transference is unconventional and cannot be done by USB-C or HDMI.
While it is a feat, it does come with shortcomings.
The primary is the disintegration of the sample.
The secondary is that most PCs only come with one DisplayPort.
In Daisy Chains, all devices except the first and the last must have both input and output DisplayPort plug-ins to carry out the function.
DisplayPort in Gaming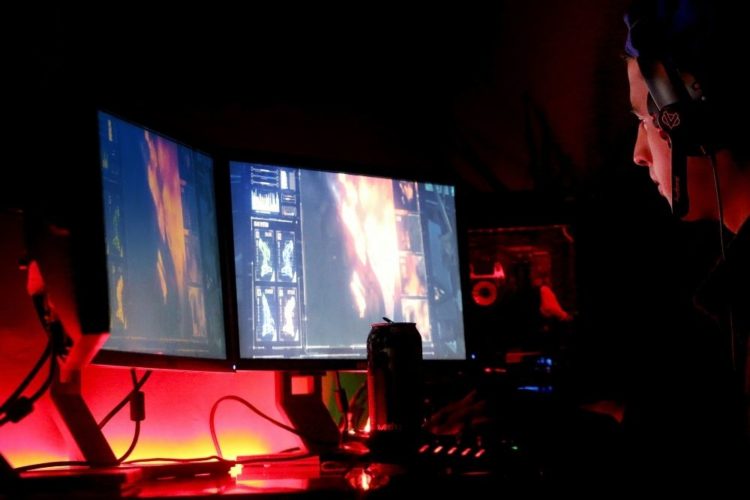 DisplayPorts support a 4K display with refresh rates of 120Hz or 8K at 60Hz curated through one cord. These combinations make up the paramount resolutions available in the market today.
DisplayPorts can also enhance the gaming experience by powering different LCDs simultaneously. These aspects offered by the interface culminate in an immersive environment for gamers.
Another advantage that keeps DisplayPorts from being entirely wiped out by HDMI cables has something to do with bandwidth.
Bandwidth
DisplayPorts can produce higher levels of bandwidth. When the Video Electronics Standards Association developed the interface, the company kept solutions to innovate PCs as the center of its developments.
Bandwidth is pivotal in the gaming experience, as it directly affects refresh rates and frames per second. It is the range of frequencies in any 'band' used to transmit signals.
The higher levels of bandwidth allow processors to receive more data faster, resulting in the more prompt delivery of the processed amounts of data through the utmost efficiency of transference.
Here you can watch more about the differences between HDMI cables and DisplayPorts.
HDMI vs Display Port Explained
Is HDMI or DisplayPort More Popular?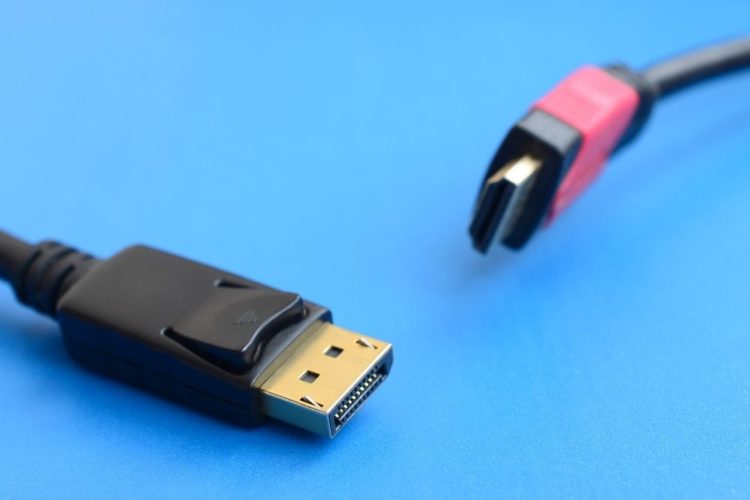 HDMI is hands-down more popular than DisplayPort.
When you stop someone on the street who is not exactly the tech savant of the century and ask them what they know about HDMI, chances are they will at least be able to tell you that the HD stands for High-Definition.
The words High-Definition paired with Multimedia Interface make up the exact definition of HDMI.
HDMI came out in 2001, and it remains the staple in leading industry standards in delivering audiovisual components. Top-quality resolution and high-definition audio quality dispatched into multifaceted applications.
HDMI was founded by industry giants of the 2000s, Hitachi, Panasonic, Toshiba, Philips, Silicon Image, Sony, and Thompson. It was made available to mainstream consumers in 2003, and there have been over ten billion HDMI integrations sold worldwide since.
If you were to ask your friend, who is more tech-savvy than the rest of you, the best use for a DisplayPort, his first response might be, "what's a DisplayPort?" landing you both on Google and reading articles such as this one.
DisplayPort was released in 2008, five years and well after HDMI burst on the scene. Thirteen years later and DisplayPorts are still lesser known by mainstream end-users.
Due to the development's surrounding criteria in its design and function customization, the DisplayPort's exposure to more prevalent consumers was minimal. Its demographic is more niche than HDMI devised to cater to the entirety of multimedia.
Why is HDMI Still Used Instead of DisplayPort?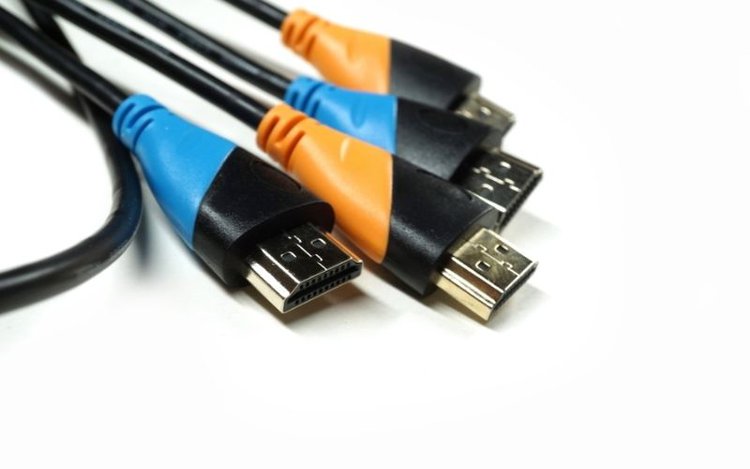 The main reason why HDMI remains the standard go-to multimedia interface is that it not only encompasses all essential functions of a DisplayPort, it features increased utility with virtually none of the DisplayPort's deficiencies.
HDMI also has more applications and is consistently marketed toward each of them. Without a doubt, since its inception, HDMI has been the mecca of audiovisual transmissions.
With all the technological advancements coming out with integrated HDMI technology, the interface has built a sustainable reputation across the industry.
Do I Really Need DisplayPort?
Generally? No, not at all.
If daisy-chaining would be of use to you for presentations at work or family functions, sure!
We like this lengthy 10ft DisplayPort V1.2 that measures above the average range.
If you are an avid gamer looking for the unparalleled top-notch immersive qualities only DisplayPorts can bring to a PC, you really do need DisplayPort.
Final Verdict
We hope this article answered any questions you might have had regarding DisplayPorts and its applications. Remember, if you are not going to use it for anything involving the increase of bandwidth or a PC-specific function, you are better off sticking to the more versatile HDMI.
Key Takeaways
DisplayPort doesn't further innovate HDMI's functions enough to take its place.
DisplayPort and HDMI both have similar premier features but differ in media applications.
DisplayPort is geared toward PCs and their displays and not mainstream media.
You can see visual comparisons between the different multimedia interfaces here.
Display Port Comparison | HDMI, DisplayPort, DVI, VGA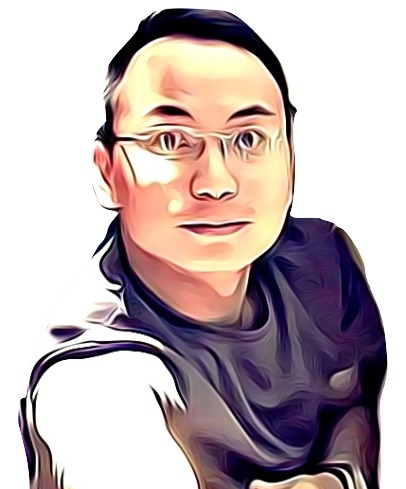 Vance is a dad, former software engineer, and tech lover. Knowing how a computer works becomes handy when he builds Pointer Clicker. His quest is to make tech more accessible for non-techie users. When not working with his team, you can find him caring for his son and gaming.