You might have heard techs use the term 4K, but does anyone else besides techies know what it means
When you say 4K, it pertains to an ultra-high-definition resolution. Other brands label it as UHD, but it is all the same.
You will often find 4K displays in games and DVDs as a come-on marketing strategy to bait end users. While its colloquial term is 4K, it is sometimes also known as 2160p, and loosely interchanged for Ultra HD.
If you've ever wondered how 4K got to be known as such, then you've found the right place. You will find a comprehensive explanation of a relatively simple and obvious answer below.
It is called 4K because of the number of pixels within its width, roughly around 4,000 pixels.
The 4,000-pixel wide display has dimensions of:
A minimum of 3,840, and up to 4096, pixels in width multiplied by its height of 2,160 pixels.
Its dimensions equate to over eight million total pixels — that's four times the amount of pixels found in Full HD.
What's more, 4K displays are compatible with lower resolution images.
This is the reason 4K TVs and monitors are all the rage: because of their versatile qualities.
You can watch your favorite mid-2000's show that was shot in HD in 4K like it was filmed to be so. 4K can enhance images to adapt to its display's resolution.
Still not convinced? Ultra HD may come the closest to 4K against other resolutions, but it is not at the same level.
UHD is only technically a derivative of 4K, matching its height, but its width tops out at 3840 pixels.
That's not to say Ultra HD is of inferior quality.
Next to 4K? Yes. However, UHD is still of premier class — the next best thing above other resolutions.
With this video, you can learn more differences between Ultra High-Definition and 4K.
UHD vs 4k: What is the difference?
What Does 4K Stand For?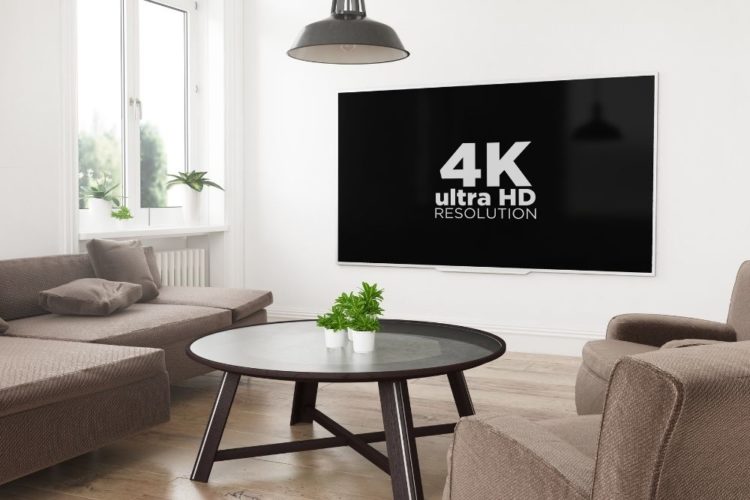 A quick answer — 4K stands for four thousand.
Technically speaking, 4K stands for the range between 3,840, and up to 4,096, pixels as the qualifying horizontal measurement. This resolution is part of a standard architectural system implemented by the Digital Cinema Initiatives.
In contrast, due to aspect variation referring to the exact shape of the rectangle within a screen, there is no specified vertical resolution.
4K's Cinematic History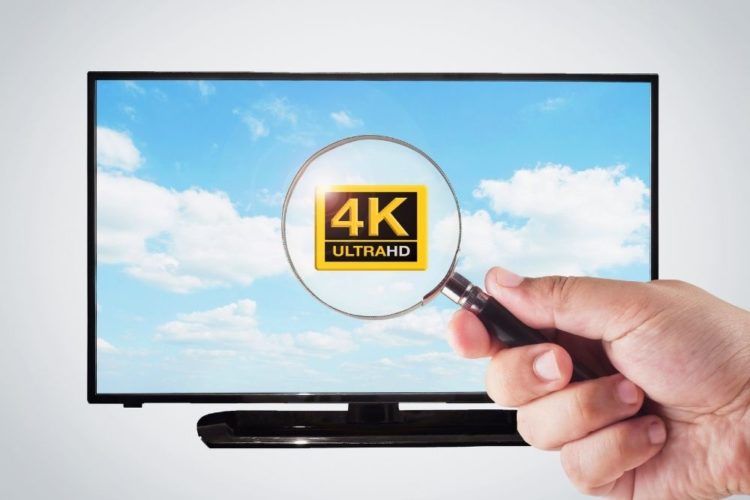 In regards to cinematic aspects, these are the three DCI sanctioned 4K variations:
Full Frame: 4096 × 2160
256∶135 or

Approximately 1.90∶1 aspect ratio

Flat Crop: 3996 × 2160
1.85∶1 aspect ratio
CinemaScope Crop: 4096 × 1716
Approximately 2.39∶1 aspect ratio
In 2019, Sony trademarked CinemaWide 4K with the following specifications:
RESOLUTION: 3840 × 1644 or larger
ASPECT RATIO: 21∶9
It is capable of playing back 4K video with 2160p resolution, an aspect ratio of 21:9, and is capable of upscaling non-4K content (such as those that have a 720p or 1080p resolution or lower).
In 1984, Hitachi released its ARTC HD63484.
This advanced CRT chip was heat-controlled to emit electrons, modulated and focused by electrodes. The technology possessed a monochrome mode capable of displaying resolutions up to 4096 × 4096.
Hitachi birthed a revolution in resolution.
Various industry giants invested valuable resources in developing the application of 4K technology. Manufacturers involved in software programs and computer graphics targeted the resolution relentlessly.
In 2003, Dalsa Origin was the first to create 4K cameras. The camera captured this resolution and was devised for cinematography. It began setting today's leading industry standards in quality resolution.
Today, 4K technology is found in many forms, and the resolution is sought after by gamers, developers, cinematographers, and consumers alike.
Here Are Some 4K Products That We Like:
The LG OLED C1 65" is a premium 4K TV with a 120 Hz refresh rate and a built-in Alexa function.
The Fujifilm X-S10 is perfect for vloggers looking for a 4K upgrade. It captures 4K images and videos, has a 5-Axis in-body stabilizer, and features an ergonomic design for solid handling.
The ASUS VG289Q1A 28″ is one of the best 4K desktop monitors for gamers. Its large display features anti-glare functions, so you can always see the enemy coming.
LG C1 Series 65-Inch Class OLED Smart TV OLED65C1PUB, 2021 - 4K TV, Alexa Built-in
Fujifilm X-S10 Mirrorless Camera Body- Black, X-S10 Body- Black
ASUS TUF Gaming VG289Q1A 28" Monitor, 4K UHD (3840 x 2160), IPS, Adaptive-Sync/ FreeSync, Eye Care, DisplayPort HDMI, DCI-P3 HDR 10, Shadow Boost,...
LG C1 Series 65-Inch Class OLED Smart TV OLED65C1PUB, 2021 - 4K TV, Alexa Built-in
Fujifilm X-S10 Mirrorless Camera Body- Black, X-S10 Body- Black
ASUS TUF Gaming VG289Q1A 28" Monitor, 4K UHD (3840 x 2160), IPS, Adaptive-Sync/ FreeSync, Eye Care, DisplayPort HDMI, DCI-P3 HDR 10, Shadow Boost,...
Last update on 2023-03-30 / Affiliate links / Images from Amazon Product Advertising API.
Why Is It Called 4K Instead of 2160p?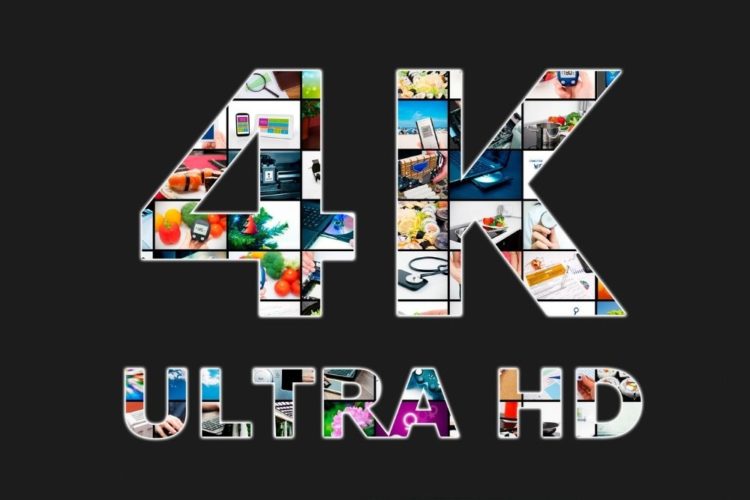 While 4K goes by many aliases, including the common mistake of interchanging Ultra HD with 4K, UHD and 4K are more commonly used than 2160p.
2160p refers to pixel height, which is the less significant specification due to varying aspect ratios.
It's easier to remember 4K or UHD/Ultra HD than 2160p.
It is also more directly definitive to use 4K, with most people guessing that the K stands for "thousand," based on the metric system.
If you asked anyone what 4K stood for, they might venture a guess of "4,000?", which is the standard range for its pixel-width.
What Does 2K Stand for?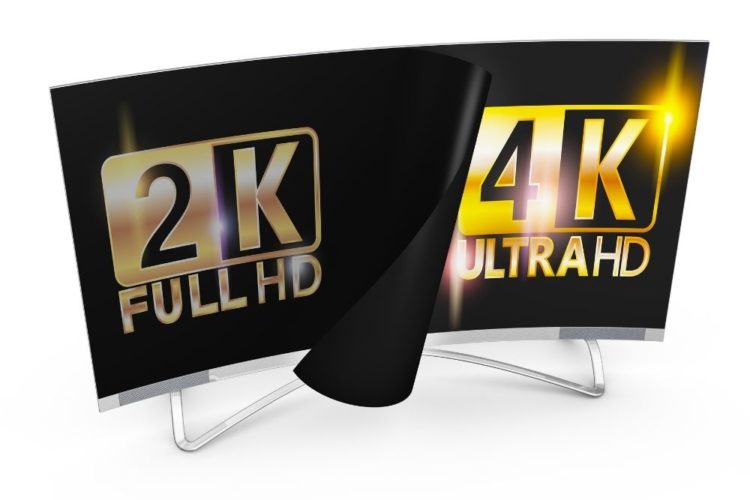 Though 2K's native resolution goes up to 2560 pixel-width by 1440 pixel-height, displays that feature 2,040 pixels in width and 1080 pixels in height are the DCI standards for 2K resolution in cinematic projections.
Other consumer outlets that feature the display on smaller screens set a standard of 1920 pixel-width by 1080 pixel-height, which is still four times the amount of pixels found in Full HD.
The number of pixels in 2K resolution generated other aliases, and is also known as QHD or Quad HD.
You can watch this video if you want to know more about 2K, 4K, and 8K resolution.
What is 2K 4K 8K Resolution? Explained
Why Is It Called 2K Instead of 1080p?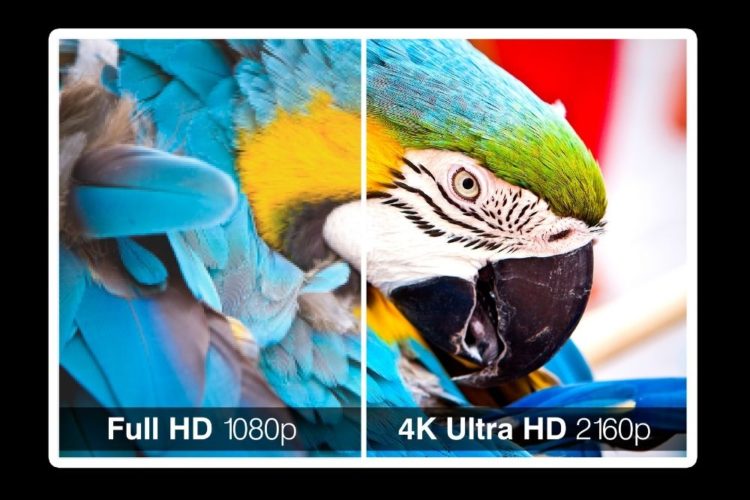 Besides the fact that 1080p is already heavily associated with the standard Full HD, with 1920 pixel-width by 1080 pixel-height, and that 2K possesses four times the number of pixels as Quad HD?
Here are the two main reasons why 2K is not the same as 1080p:
After the release of Full HD, the pixels in a display's height became less significant due to new technologies with vast differences in aspect ratios.
The native resolution of 2K's pixel height goes all the way up to 1440 pixels.
A 2K resolution is superior to 1080p standards.
A 1440p resolution, 144 Hz refresh rate monitor, like the ASUS ROG Strix 27" , is a favorite among gamers. It is beloved for the well-balanced resolution and refresh rate combination.
K.O.
We hope this article delivers a knockout finish in the fight to understand techy terminology and save you from diving deep into several sites to get the answers you wanted.
Key Takeaways:
4K is called 4K as a derivative of the pixels it contains.
4K stands for four thousand.
4K is more commonly used than 2160p because it is explanatory and more straightforward than memorizing too many numbers.
2K stands for, you guessed it, two thousand.
1080p cannot be used in place of 2K because 1080p is more commonly known as the other term for Full HD and not Quad HD (2K).
If you want to see more disparities between the different resolutions above, you can watch this video.
Can you REALLY SEE the DIFFERENCE 1080 VS 4K?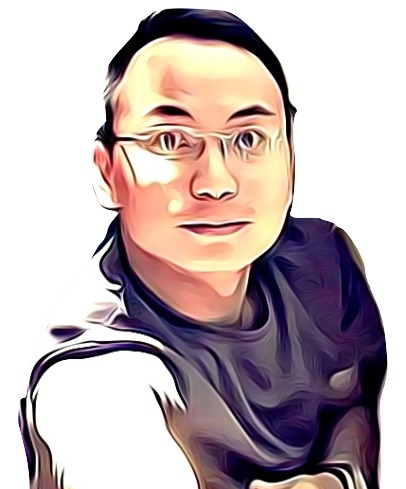 Vance is a dad, former software engineer, and tech lover. Knowing how a computer works becomes handy when he builds Pointer Clicker. His quest is to make tech more accessible for non-techie users. When not working with his team, you can find him caring for his son and gaming.