A DisplayPort connection can be used for connecting your gaming console to a PC monitor or TV set. To find out if your TV has a DisplayPort connection, you need to look for a port similar to an HDMI port.
DisplayPort and HDMI are similar in appearance, and they are both used for connecting display devices. The fundamental difference between an HDMI and DisplayPort connection is that DisplayPort cables can support a higher bandwidth than HDMI cables.
A typical HDMI connection can allow a bandwidth up to 18 Gbps at maximum, whereas DisplayPort allows a 32.4 Gbps maximum bandwidth.
DisplayPort is way more advanced than HDMI and has comparatively better resolutions and frame rate potential if we look at functionality.
If you are wondering whether to choose HDMI or DisplayPort for a TV connection, keep reading further as we do a detailed analysis of DisplayPort and how popular they are.
Can You Use a DisplayPort on a TV?
The first question lurking on everyone's mind is if you can even use a DisplayPort on a TV or not.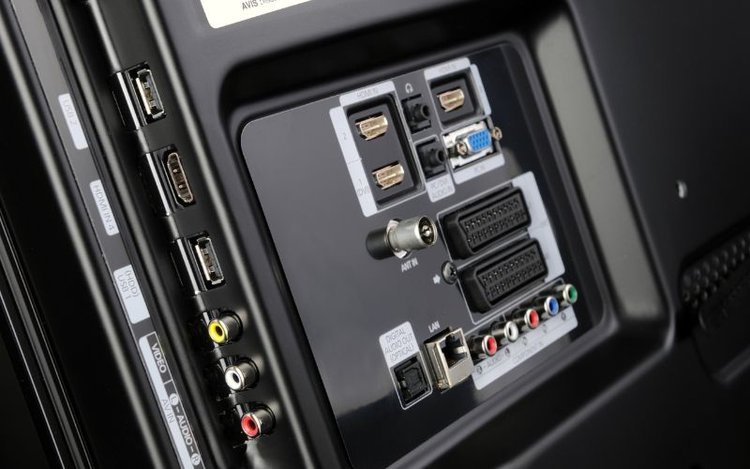 The answer is a positive yes: you can use a DisplayPort on a TV, given that your TV supports it.
DisplayPort is more commonly found on desktop PCs and the latest laptops than on TVs or even HDTVs. However, you can still use a DisplayPort connection for your TV if you want to.
There are various adapters and cables on the market that help connect DisplayPort through an HDMI input.
In addition to this, if your HDTV has a built-in DisplayPort input, a simple USB to DisplayPort adapter can get the job done.
Why Don't TVs Use DisplayPort?
We have already covered how to use a DisplayPort on a TV using adapters and converters.
However, one may wonder: why TVs do not use DisplayPort in the first place? We will decipher this for you.
The majority of the TVs and HDTVs on the market rely on HDMI connectivity more than Display Port for various reasons.
The most important reason why TV manufacturers prefer HDMI connectivity is that it is more widely used than DisplayPort. They were both targeted towards different markets.
HDMI has been focusing more on the home entertainment side ever since its inception in 2002. HDTV was also introduced and became widely popular, further increasing the demand for HDMI connectivity.
Moreover, HDMI cables had the upper hand on the market due to their 15-foot cable length. A single cable offering audio and video connectivity — this was nothing short of a revolution in the TV and home entertainment industry.
DisplayPort was introduced into the market four years later in 2006, and was more specifically designed for desktop PCs and laptops. It was a replacement for VGA and DVI.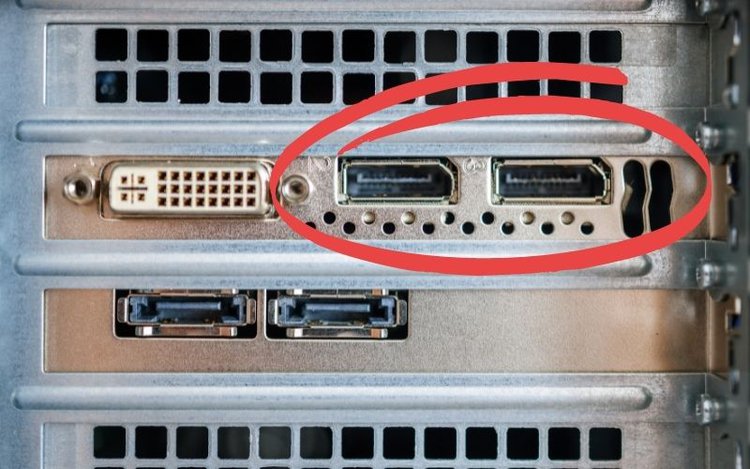 Even though DisplayPort was a royalty-free product, it still could not counter the growing demand for HDMI cables.
In addition to this, DisplayPort lagged when it came to cable length.
Where HDMI offered up to 15 feet, DisplayPort offered a maximum length of only 6.5 feet. While this length was still workable for a desktop PC connection, it was not feasible for a TV setup.
To sum it up, ease of usage and popularity were the major reasons HDMI was preferred over DisplayPort.
Do Any TVs Have DisplayPort?
While DisplayPort is not so commonly found in TVs or HDTVs these days, it does not mean that they are entirely missing from the market.
Some TVs offer a DisplayPort input, and even some that offer both DisplayPort and HDMI inputs.
However, there is a catch to this.
As TVs with DisplayPort fall in the niche market category, they are more expensive than the standard TVs available. Even monitors with DisplayPort are on the pricier side.
Remember that the TVs offering DisplayPort come with a low input lag and offer a refresh rate identical to monitors used for gaming purposes. You will typically get a remote control for input signal change with these TV models.
However, you cannot expect a proper TV tuner with DisplayPort TVs. For this reason, you will need to add a streaming player like Roku or Nvidia Shield.
Why Is HDMI Used Instead of DisplayPort?
There are various reasons for why HDMI is more frequently used than DisplayPort in the TV and home entertainment industry.
Reason # 1: HDMI Covers Longer Distance
As discussed earlier, HDMI cables can be up to 15 feet long, making them an ideal choice for TVs, home theaters, and projectors.
However, when it comes to PC monitors, a 6.5 foot long DisplayPort works like a charm.
Reason # 2: HDMI Offers ARC (Audio Return Channel) Functionality
With ARC compatibility, HDMI cables can transfer audio from the display device to the source. Hence, HDMI is an ideal choice to connect your TV with a home theater set.
Reason # 3: HDMI Can Support Internet Connectivity
If you wish to connect your laptop to an internet device, you can also use HDMI in place of an Ethernet cable.
HDMI cables can offer you an internet speed of up to 100 MB/s, which can get the job done if you are in dire need of the internet.
Reason # 4: HDMI is Multifunctional
From TVs, to home theaters, to projectors, and gaming consoles, HDMI is well-equipped to offer a stable connection across various devices.
Even if you have to connect it to your TV or computer monitor, HDMI cable offers better functionality than DisplayPort.
Why Is DisplayPort Less Popular Than HDMI?
The most prominent reason for why DisplayPort is less popular than HDMI is that the latter is more widely available.
When it comes to TVs, HDTVs, Smart TVs, projectors, and more, HDMI inputs are available in almost all old and modern devices, unlike DisplayPort. DisplayPort inputs are more commonly found in gaming monitors.
Besides this, HDMI cables are also more readily available on the market than DisplayPort cables and adapters.
The Bottom Line
If we do a head-to-head comparison, it is evident that HDMI dominates the home theater industry.
In contrast, DisplayPort offers a technically superior experience for PCs and gaming computer systems.
So, there is no clear winner in this scenario, as both of them have the upper hand in their respective target market.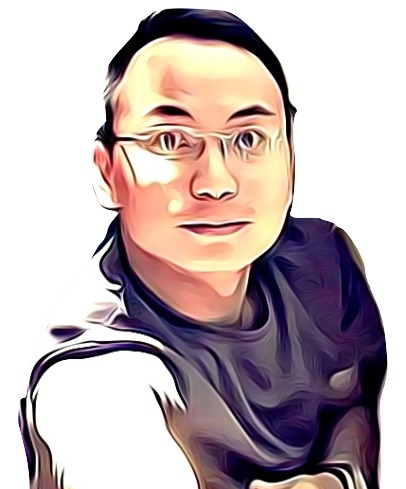 Vance is a dad, former software engineer, and tech lover. Knowing how a computer works becomes handy when he builds Pointer Clicker. His quest is to make tech more accessible for non-techie users. When not working with his team, you can find him caring for his son and gaming.