Samsung TV+ is a streaming package that provides instant access to news, sports, and other entertainment programs at no extra cost.
With Samsung TV+, you don't need downloads, logins, additional devices, subscription fees, or credit cards. If Samsung TV+ is not working on your Samsung TV, you're missing out.
This situation can result from unsupported regions, pesky bugs, and technical glitches, or even outdated TV software. In any case, we're here to help.
This article examines the different reasons the Samsung TV+ service won't work on your TV and offers solutions.
4 Reasons Samsung TV+ is Not Working
1. Unsupported Region
While Samsung TV users are spread out across the world, the Samsung TV+ service is only available in 23 select countries. Chances are you are not in an accredited country.
You can only access Samsung TV+ in the following countries:
| | | |
| --- | --- | --- |
| Australia | Germany | South Korea |
| Austria | India | Spain |
| Belgium | Italy | Sweden |
| Brazil | Luxembourg | Switzerland |
| Canada | Mexico | Thailand |
| Denmark | Netherlands | UK |
| Finland | Norway | US |
| France | Portugal | |
Hence, if you're not in any of the listed countries, the Samsung TV+ app won't work on your TV.
Also, you might be in one of the select countries, but your TV is set to the wrong region. In this case, the app will not work if your TV's location settings aren't updated.
2. Glitchy Application
Your Samsung TV+ app might be experiencing some temporary glitches caused by vexatious software bugs.
A software bug is an error or flaw in an application that causes it to malfunction or produce an unexpected result. Tech experts say System level or functional bugs are always present in applications but are triggered under certain circumstances.
An application with bugs will experience random crashes and be unable to run perfectly or function properly.
3. Outdated TV System Software
Smart TVs run on software known as firmware. Manufacturers frequently update those software to fix bugs and enhance the system's performance.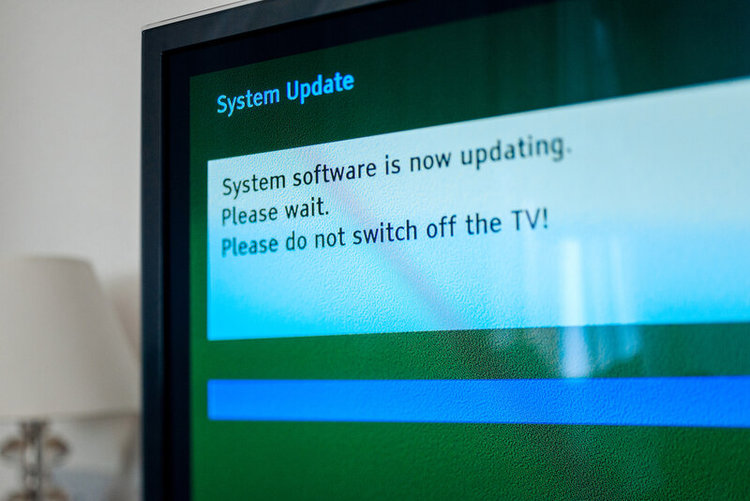 If your Samsung TV system software is not up-to-date, it can pose problems for you.
First, outdated system software will not run programs smoothly and fast. It may even be incompatible with new app updates, making your TV incapable of running them.
4. Overtasked System Processor/ Charge Build-Up
A lot of cached data or a build-up of electrical charge in your TV's chip can cause your system processor to malfunction.
In this situation, your TV System is overworked, so it becomes too slow and unable to run the Samsung TV+ app at that time.
How To Make Samsung TV+ Work on Your TV
1. Change the region
Ensure the location settings on your TV match your current location so that you can access the channels available to that region.
Also, if you're in a region without Samsung TV+ support, change your location to a supported region.
Follow the steps below to change your region settings.
[Tutorial] How to change newer Samsung Smart TV to other regions for more apps and settings
Go to the Settings ⚙️ menu on your TV.
Navigate to Support > Device Care > Self Diagnosis > Reset Smart Hub.
Enter your TV's PIN. If you haven't changed the PIN previously, enter "0000."
Wait for the reset process to complete.
Press the Home button on your remote.
You'll find a Terms and Policy setup prompt. Select Setup.
Press Mute > Volume Up > Channel Up > Mute.
A list of countries will show up. Select your country or any supported country.
Check the 'I Agree to All' checkbox, then select OK.
Sign into your account.
2. Disable and re-enable your Samsung TV+ app
Disabling and reenabling your Samsung TV+ app is a way to fix minor bugs that would otherwise hinder the app from working perfectly.
With other glitchy apps, you can uninstall and reinstall. However, Samsung TV+ is a system app so you cannot uninstall it.
Below is how to disable and reenable Samsung TV+ on your TV.
To disable the app:
Step 1: On the Home screen, navigate to the Samsung TV+ app.
Step 2: Press the down arrow button on the remote. Two options will pop up: "Move" and "Remove."
Step 3: Select Remove. This option allows you to remove an app icon from the home screen or disable the service.
Step 4: Select Disable—it will remove the Samsung TV+ service from the launcher bar and the channels in the TV Guide.
To re-enable the app:
Navigate to Sources at the bottom of the Home Screen.
Highlight Samsung TV+ from the pop-up options.
Press the Up navigation button on the remote and select "Add to Home."
3. Update your TV software
Your TV firmware should always be up-to-date.
Check for a newer version of your TV's system software and download it. It might just be the solution to your issues with Samsung TV+.
Follow the guides below to update your TV system software directly or via a USB drive.
Direct Samsung TV system software update
How to Install Latest Software Update for Samsung Smart TV
Power on the TV and connect it to your WiFi network.
Go to the Settings ⚙️ menu at the bottom of the screen.
Select Support > Software Update.
Click on Check for Updates and wait while the system searches for updates.
If there is an available update, click on Update Now.
Allow your TV to finish the installation. It will restart to activate the new update.
Note: Instead of the "Update Now" option, you can select "Auto Update" to activate automatic system updates.
USB drive Samsung TV firmware update
How to update Samsung TV Firmware/Software via USB
Go to the Samsung support website and download the upgraded software version for your TV model.
Unzip the upgrade file and send it to your USB drive.
Plug the USB drive into your TV's USB port.
Power on the TV and navigate to Settings ⚙️.
Go to Support > Software Update > Update Now.
Click YES to confirm if prompted.
4. Soft reset your Samsung TV
Nope, you're not resetting your TV to factory settings.
In a soft reset, only the TV's temporary storage (RAM) is erased. Rebooting or restarting your TV is equivalent to running a soft reset.
A soft reset (also called a cold boot) helps to declutter your TV's processing memory and clear cached processes. It drains off excess electric charge trapped in your TV's motherboard.
Consequently, it speeds up, refreshes, and invigorates the processor.
There are two general procedures for performing a cold boot:
Procedure 1
With the TV powered on, press and hold the Power button on your Samsung TV remote till the TV turns off and comes back on.
This method only takes a few seconds.
Procedure 2
Directly unplug your TV from the power outlet while it's on. Wait for 30 seconds and then plug it back in.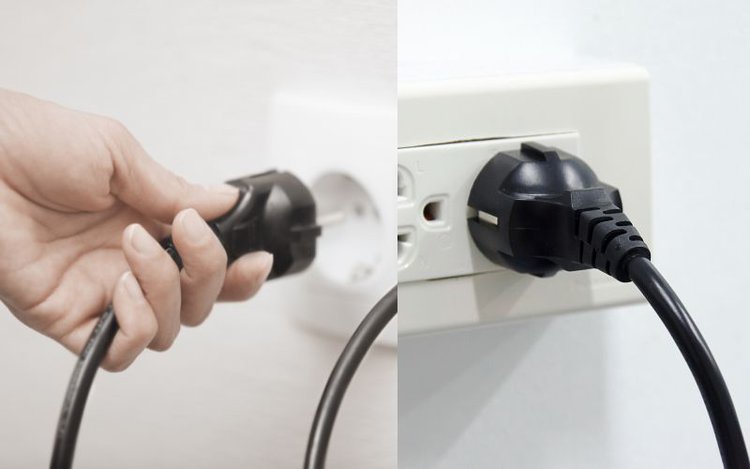 FAQ
Can I get Samsung TV+ on my old Samsung Smart TV?
The Samsung Smart TV+ app is unavailable on Samsung TVs released before 2017. You'll only find it on 2017 models and newer models.
To ascertain compatibility with specific apps, check your TV's smart hub. The Smart Hub shows all apps compatible with your TV at the time of checking.
Can I watch Samsung TV Plus on my smartphone?
Yes, you can. The Samsung TV+ service now has a mobile app version available to Galaxy devices with Android OS 8.0 and above.
It's compatible with the Galaxy S series; Note series; Z Fold and Z Flip series; Galaxy tabs; and Galaxy A series, amongst others. Check the list of devices compatible with Samsung TV mobile for your specific model.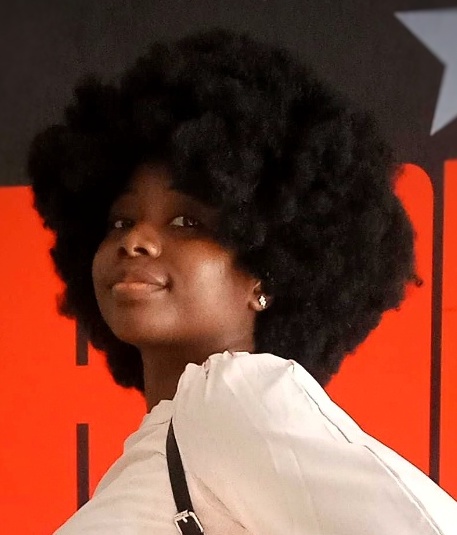 Gabriella 'Diogo is a content writer with a vested interest in tech hardware and equipment. She shares her knowledge and processes in an easy-to-grasp, lighthearted style. When she's not testing or researching device performance, you'll find her writing short stories or rewatching episodes of her favorite sitcoms.