The High Dynamic Range (HDR) image standard and other versions — like HDR10+ and Dolby Vision — have recently become popular among midrange to high-end HDTVs.
HDR offers rich, enhanced, and more detailed imagery than SDR (Standard Dynamic Range), the current standard for cinematic displays.
Compared to 4K, HDR is more visually pleasing. We suspect that its more comprehensive range of color, contrast, and brightness contributes to this.
Does your TV support HDR? Let's find out!
This article will explain everything you need to know about HDR. We have also included a guide to help you activate HDR on your TV.
How Do I Know If My TV Supports HDR?
High Dynamic Range (HDR) offers detailed and realistic image quality — a step up from the regular HD resolutions. However, you may only recognize the difference if you have a practiced eye.
How can you tell if an HDTV has HDR support?
This is a frequently asked question for people who own HDTVs and those in the market for a new HDTV. We'll help.
There are several ways to find out if your TV supports HDR. We'll discuss each method in this section, starting with the most convenient.
1/ UHD Alliance Badge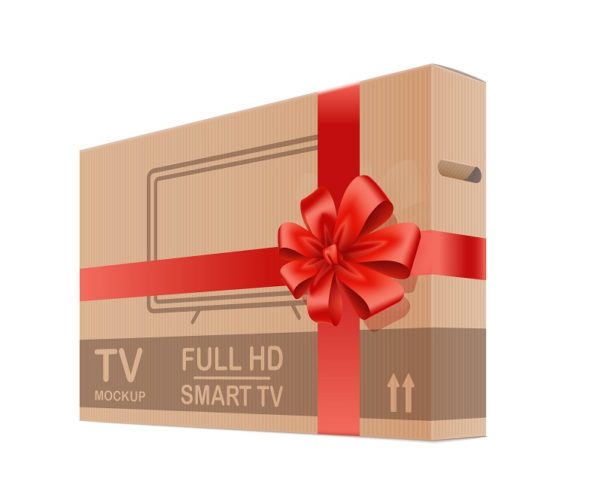 This method is most effective for people buying a new TV. However, if you still have the carton of your old TV in storage, you can use this method.
Many TV manufacturers (i.e., Samsung, Panasonic, and LG) put a "UHD Alliance" certification badge on the packaging of their TVs to help customers differentiate between regular HDTVs and HDR TVs.
The UHD Alliance comprises electronics manufacturers, film studios, and technology companies that provide 4K UHD with HDR to end-users.
The UHD Alliance badge is a seal of approval that guarantees HDR support. We advise that you look out for this detail while purchasing your HDTV.
If you're pulling out the carton of your old TV, you may find an "HDR" sticker instead of the UHD Alliance badge.
Sadly, the HDR sticker is not enough to ensure your TV supports HDR. Before the UHD Alliance badge came to be, some manufacturers and distributors deceptively slapped HDR stickers onto non-HDR TVs to increase sales.
2/ TV Picture Settings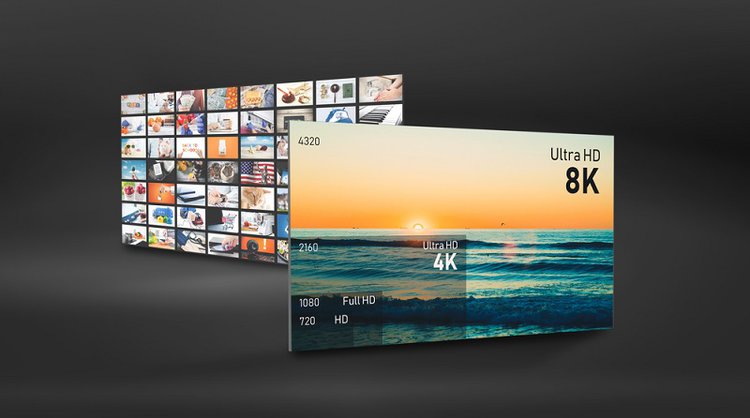 If your TV carton doesn't give away the needed information, your TV's settings menu is the next best place to look. This method is best for old or out-of-the-box TVs.
Some older TVs represent their resolution formats with pixel numbers. For example, 720p, 1080p and 2160p.
HDR support is most common in 4K TVs (2160p). Hence, if your TV's settings include the option for a 2160p resolution, there's a high chance that it supports HDR imagery.
For new-age 4K TVs, image standards include HDR, Dolby Vision, and SDR. If your TV has the Dolby format, it also supports HDR, but it does not support HDR if it only has SDR.
Below are easy steps to checking out the above:
Step 1: Press the "Menu" or "Settings" button on your TV remote.
Step 2: Look for "Display" or "Setup" on the menu screen and click on it.
Step 3: Navigate to "Resolution" and look for 2160p among the available options.
For 4K TVs: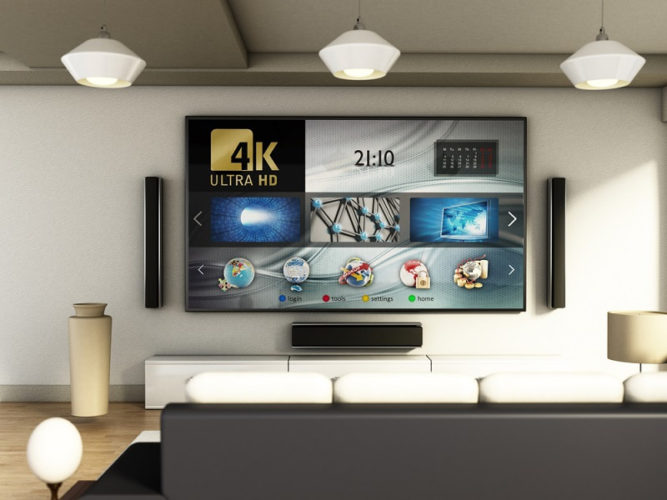 Step 1: Go to the "Settings" or "Menu" screen using your remote.
Step 2: Scroll to "Preferences" and select "Picture."
Step 3: Click on the "Picture Mode Settings" option to access the list of preset picture modes.
Step 4: Check for HDR or Dolby Vision among the options.
There are other ways to determine if your TV supports HDR. You can also do the following:
Ask the vendor or store where you purchased your TV.
Ask your tech-savvy friends — they may be able to identify HDR standard image quality when the TV is turned on.
Download an HDR video and play it on your TV. Regular HDTVs experience lags while playing HDR videos, so look out for input lags.
NOTE:
The Menu and Settings interface vary for different TV manufacturers and models.
The steps above are most familiar to LG TVs. If yours is very different, refer to your manufacturer's manual to find your TV's format options.
Purchase your electronics from vendors and stores that you can trust to give you correct information. If you can afford to, purchase TVs from reliable brands.
Why Does My TV Not Support HDR?
While HDR support is now a standard quality of high-end TVs, many HDTVs (and even 4K TVs) do not offer HDR imagery.
There are several possible reasons for your HDTV's lack of HDR support. They include:
Cost: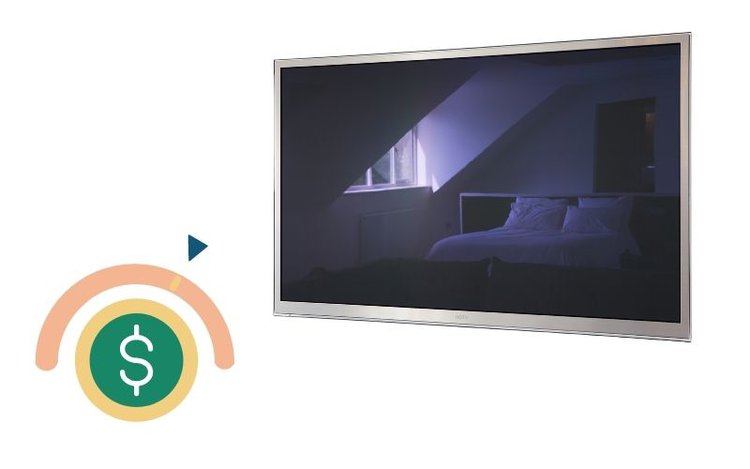 Adding HDR standard to an HDTV increases the cost of production, so many manufacturers don't add HDR support to their budget TVs.
Preference:
While HDR imagery is more colorful and realistic, some people prefer SDR. Manufacturers release non-HDR TVs to cater to this preference. Many gamers disable the HDR effect on their monitors before playing a game.
Disabled Settings:
Your TV may support HDR, but the HDR effect is disabled in your TV Settings menu.
How to Enable HDR on your Sony 4K TV
Old TV: Like the 4K resolution, HDR video standard is a recent technology. Likely, your TV doesn't support HDR because it predates the introduction of HDR.
Non-HDR Content:
To display HDR images, you need an HDR TV and HDR-enabled content. If your video is not HDR standard, your HDR TV will not show it in HDR.
Many streaming services (i.e., Amazon Prime and Netflix) offer HDR content. You can also find HDR standard games on Xbox and PlayStation.
How Do I get my TV to support HDR?
HDR is a built-in feature from manufacturers; you cannot add or remove it after purchasing your TV. HDTV, 4K TV, or otherwise, your TV's backlight capabilities are fixed, and you cannot upgrade it.
The only way to enjoy HDR is to buy a TV that supports HDR. For most of these TVs, users can still choose to enable or disable the HDR feature.
Here's a list of everything you need to watch an HDR video:
The World in HDR in 4K (ULTRA HD)
A TV that supports HDR: It can be a 4K android TV, a regular 4K TV, or even an HDTV that is HDR compatible.
An HDMI cable to transmit HDR signals from source to TV: No HDMI version is dedicated to HDR, so you can use any high-speed HDMI cable.
An HDR standard video.
Once you have these, enable the HDR mode on your TV.
Go to Menu > Settings > Picture > Picture Mode Settings. You'll find preset modes such as Standard, Auto Power Savings, Vivid, and Game.
Scroll through till you find "HDR Effect" and enable it.
Conclusion
Most high-end TVs support HDR imagery. If your high-end TV doesn't display in HDR, check the settings to ensure HDR is enabled.
If you want to buy a TV with HDR, remember this: the price of a gadget often reflects its value. HDR TVs are often expensive, so we advise you to create a healthy budget!
Before loading that 55″ TV into your trunk, ask the retail store to test its specs. Cheers!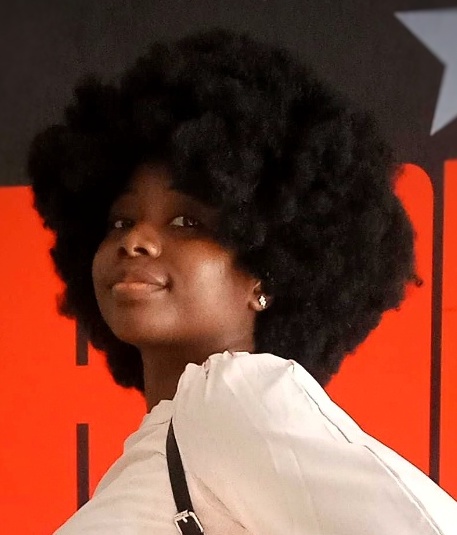 Gabriella 'Diogo is a content writer with a vested interest in tech hardware and equipment. She shares her knowledge and processes in an easy-to-grasp, lighthearted style. When she's not testing or researching device performance, you'll find her writing short stories or rewatching episodes of her favorite sitcoms.