It seems that every time you purchase a new gadget, you find certain issues you must troubleshoot. So when you bought a fun and easy-to-use Fire Stick to turn your old TV into a smart TV, you didn't think it would come with a myriad of issues.
For instance, the last time you tried to watch your favorite show, you were greeted with an annoying warning sign that said "No Signal!" Why does your Fire Stick say "No Signal" when you try to use it?
What causes these issues? Is there something you can do about it?
The reality of the situation is that there are many causes of this problem. Some of the causes include:
You have an HDCP problem
Using the incorrect power input
Damaged goods
Router connectivity issues
Wrong video resolution
Your TV is too old
Let's go through the list and explore all possible causes and fixes you can try to avoid this pesky "No Signal" issue in the future.
If you're interested in a quick video version of some of these troubleshooting issues, feel free to take a look at this video:
1) You Have an HDCP Problem
HDCP stands for High-bandwidth Digital Content Protection. It protects against digital piracy. And every so often, you'll encounter an HDCP issue with your connected devices.
HDCP monitors all data that goes through an HDMI connection through a series of transmitters and receivers. It's often referred to as a handshake. This handshake can often cause a "No Signal" error. Let's elaborate below.
Handshake Issues May Cause Your Problem
A handshake is a process in which an HDMI port and your connected Fire Stick or other electronics recognize each other and allow the transmission of the data.
So when you have HDCP issues, often you're greeted with a "No Signal" message on your screen.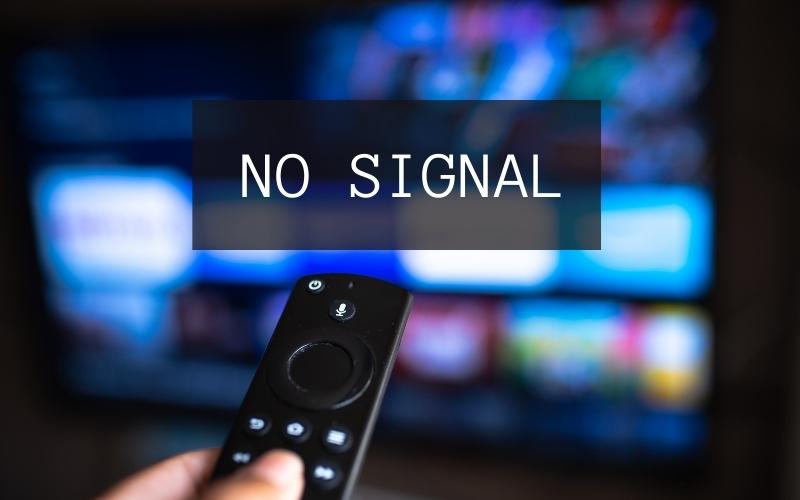 When handshake errors occur, your Fire Stick will not display any information, and you'll be left with a night full of frustration.
But that's not the only reason you'll receive HDCP issues. Sometimes, it's a tad more complicated than that. That's because HDCP errors can occur even without handshake errors.
You Have a Non-HDCP Compliant Electronic
In order to become HDCP compliant, the electronics company must purchase a license and pay a fee that allows that product to use other HDCP-compliant electronics, such as HDMI cables and even Fire Sticks.
Therefore, you could receive a "No Signal" error message if you're connected to a product that has never paid its HDCP license fee.
Poorly Inserted Connections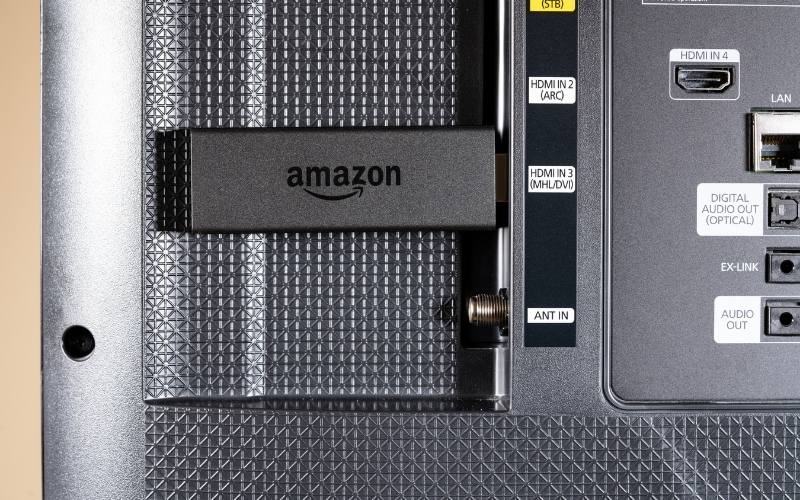 Even if all of your products are up to date with their HDCP license fees, you can still get an error message.
So if all of your electronics were working correctly and you suddenly receive an HDCP non-compliant message or a "No Signal" error, then it must be something else.
Although this is a common problem, troubleshooting it is easy.
So let's not panic just yet.
When this happened to me, I disconnected everything and reconnected it to ensure I properly inserted all connections. It turned out one of my cables was loose and caused a handshake error.
Therefore, when in doubt, unplug and replug everything.
Outdated HDCP
Another reason you'll receive a non-compliant HDCP "No Signal" message is if your TV is one of the latest and greatest.
Buying new products is exciting. However, HDCP and even HDMI cables are upgraded, rendering older versions unusable. So if one of your products is not on the latest version of HDCP, you might not get a signal.
If you want more information on how HDCP works, check out this handy video:
One way to bypass and correct this issue is to purchase an HDMI splitter. HDMI splitters do not read HDCP data and, therefore, can transmit data freely. If you're interested in a splitter, look at the 4K 1×4 HDMI Splitter by OREI.
Sale
Last update on 2023-09-20 / Affiliate links / Images from Amazon Product Advertising API.
2) Using the Incorrect Input
Most TVs have more than one HDMI port.
As users, all we want to do is plug and play. So we overlook which port we use.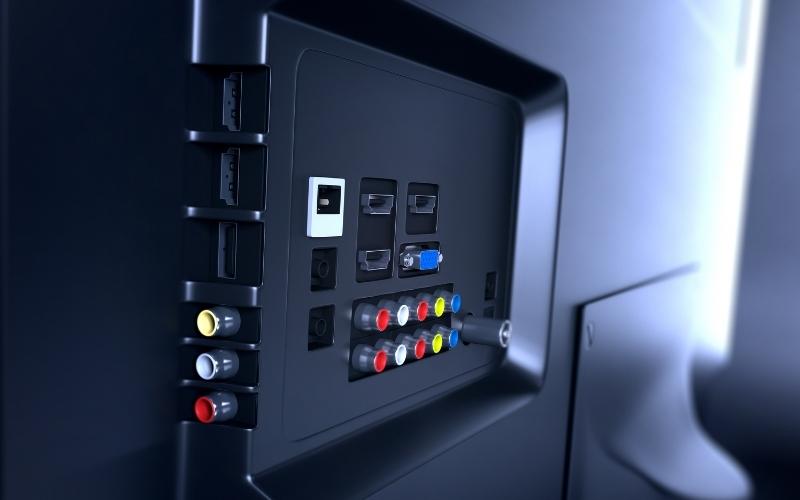 Therefore, if you turned on your Fire Stick and received a "No Signal" message, it's probably because the port you used is literally not receiving any data.
It's important to take note of the port we used because that's the port receiving the signal.
In this case, let's take a look behind your TV. Most HDMI ports have a number that depicts which input you are using.
Now we can change our input settings on our TV.
Let's grab our TV remote and look for the Input button. Press the Input button until you locate the correct input source.
Here is a video that walks you through it, just in case:
Firestick No Signal - Fix it Now
There is an Issue With Other Settings
Input settings are easy to fix. But sometimes other settings might be the cause of the problem.
If you're a tech fanatic and have several streaming devices, your issue may arise from configuring your settings to the specifications of another device.
This can cause a "No Signal" warning if you plug in your streaming stick with the incorrect settings.
However, it can be an easy fix. Let's make sure your other TV settings are set up to work with your Fire Stick.
Although, in this case, you might have to backtrack through any settings you've changed in the past.
3) Damaged Goods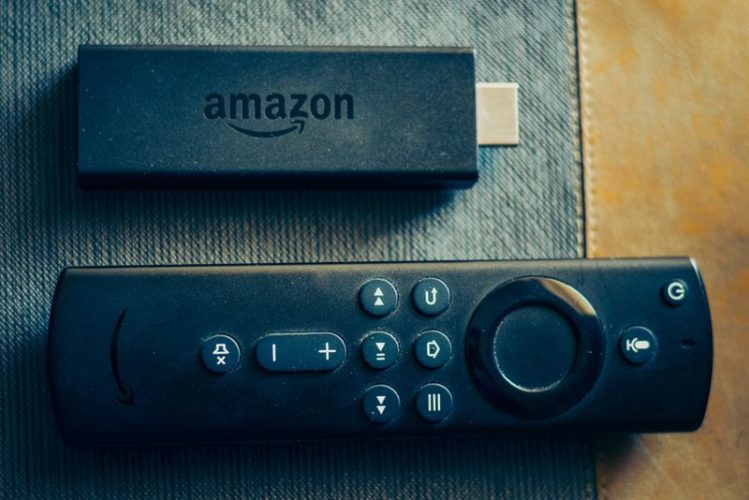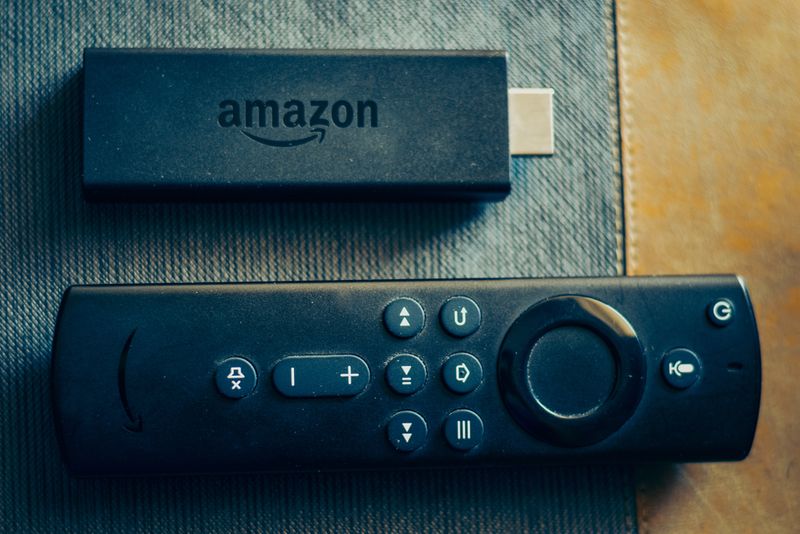 Buying a damaged product is rare, but it happens to all of us. Sometimes the product you purchased is simply no good. If this occurs, the best thing to do is contact Amazon customer service or get a new product.
However, before we throw our Fire Stick away, let's troubleshoot a little.
In order to make sure your Fire Stick is not faulty, it's best to plug it into another TV first. If you don't have another TV, you can try using it on your monitor instead.
If your Fire Stick works on this TV/monitor, chances are, it's not the Fire Stick that's damaged but something else.
So let's keep looking for other causes that might be the problem.
4) HDMI Issues
Every part must function accordingly for your Fire Stick to receive a proper signal. So if the HDMI port is damaged or you're connecting it with a bent HDMI cable, you might receive an error message.
If this occurs, please check all connections, including your Fire Stick. Ensure nothing is frayed, broken, bent, or out of shape. If you do find that anything is broken, replacing the HDMI cable can solve the situation.
If it's an issue with a faulty port, try using a different port. This should solve your issue right away.
Bent Cables and Cords
If you have your Fire Stick connected through a power bank or other devices, ensure each cable is handled with care. Check power cords for damage or badly bent areas.
If you notice any damage or bent areas, it might be time to replace these cables.
5) Router Connectivity Issues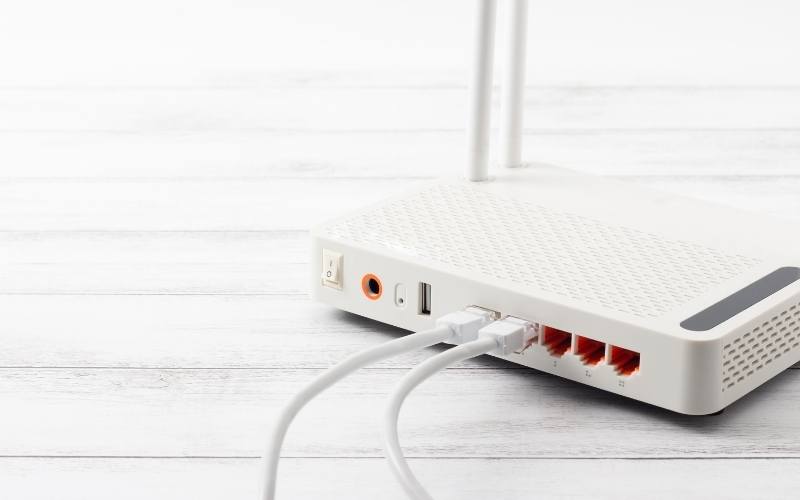 You've checked all your cables. You know everything is HDCP compliant, and you know your Fire Stick is not damaged, but you're still receiving a "No Signal" message. What gives?
If you're still troubleshooting the situation and can't figure it out, it could be an issue with your router.
Although the probability that your router is incompatible with your Fire Stick is low, other issues can come into play.
For example, your router could be unable to keep up with bandwidth issues, or not be able to send internet signals fast enough. This can cause your Fire Stick to fail and not receive any data.
Sometimes routers need a simple reboot to help them trudge along. In this case, unplug your router. Wait a minute or two, then plug it back in. This usually does the trick.
But if your router continually fails after that, perhaps it's best to buy a new one.
Fortunately, there are many fantastic routers to choose from that guarantee a speedy connection.
For example, you can try the TP-Link AX5400. It sends signals further than other routers and allows for up to 5400Mbps. You won't have any connectivity issues with a fast router like this one.
Sale
Last update on 2023-09-20 / Affiliate links / Images from Amazon Product Advertising API.
Slow Internet Connection
Speaking of slow connections, a slow internet connection is also a factor that can contribute to a "No Signal" message.
The speed you require to run devices or play certain videos depends on the amount of data being downloaded.
For example, standard definition video requires at least 4Mbps and 4K requires up to 25Mbps.
So if your internet is slower than 4Mbps, you may not receive a signal, and data might not be provided to your Fire Stick.
If you're wondering how to check your internet speed, head over the speedtest.net and hit Go. It will show you how fast your internet download and upload speed is.
If you notice your internet is too slow, call your internet service provider and ask them for assistance, or opt for a faster internet plan.
6) Wrong Video Resolution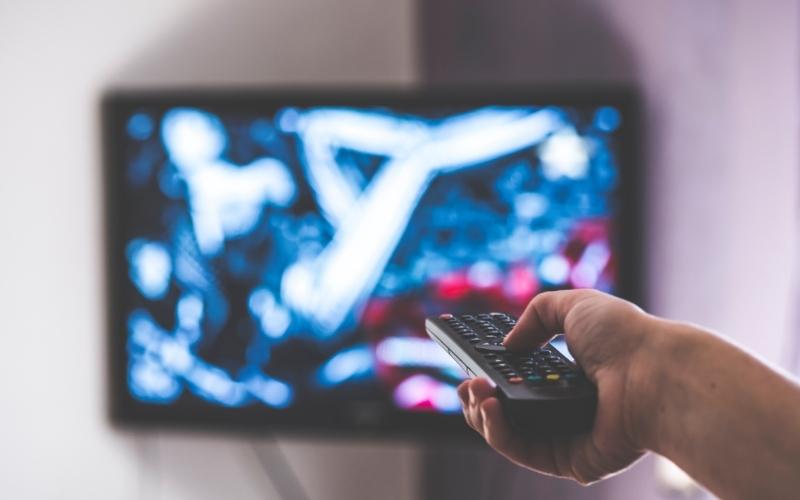 Sometimes an incompatible video resolution is the culprit. Therefore, changing the resolution on your TV is the best way to fix it.
Every TV is slightly different, but if you want to change the resolution, navigate to your Video Settings menu and choose Auto or the highest resolution available to you.
Please consult your user manual for more information if you cannot find your video resolution settings.
7) Your TV Is Too Old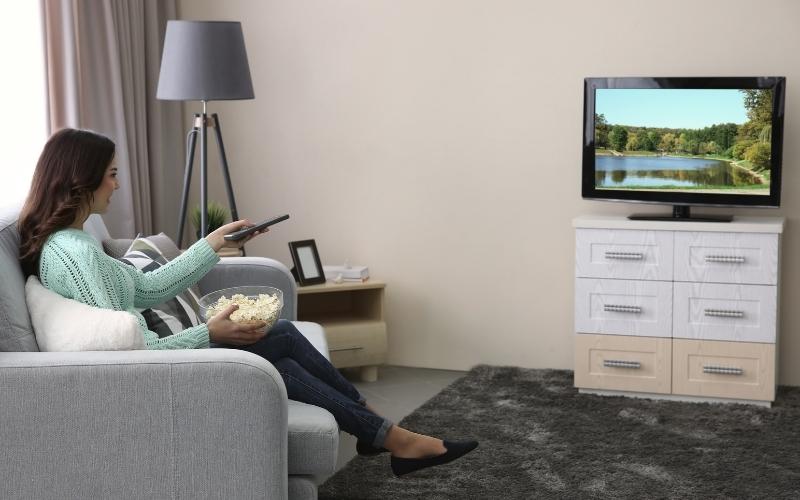 If you hope to turn your old TV into a new and improved smart TV, think again. Some of our outdated TVs are simply not compatible with Fire Sticks.
Often older TVs are not HDCP compliant, which means you will not receive a signal.
Many older TVs cannot receive firmware updates which makes them incompatible with the new advances of today.
So if you're trying to use a Fire Stick on your old TV and tried fixing the problem using all of our tips above, your TV might be the issue.
To validate that your TV is the issue and not your Fire Stick, simply plug your streaming device into a newer TV and see if it functions as it should. If it does, you've found the answer.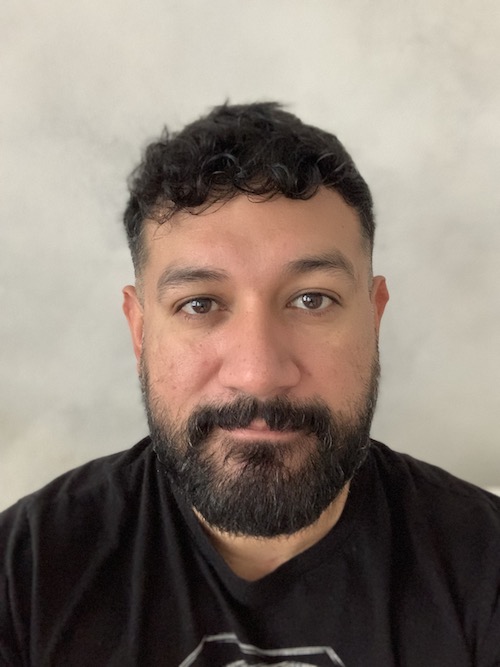 James Quintanilla is a technical copywriter. Although his experience allows him to write on many topics, he loves to focus on tech and travel. As a freelancer, James has worked on projects with Pointer Clicker, Lonely Planet, and the Travel Channel. When he's not writing or planning his next adventure, he's watching a scary movie.