You're trying to enjoy movie night, but your Fire Stick apps keep buffering. The video will play for a few seconds, only to freeze.
Your Fire Stick is relatively new, so it shouldn't be having these problems. Did you purchase a faulty device? Are you doing something wrong?
Why is your Fire Stick buffering? And what can you do to fix it?
Keep reading to find out!
1. Your Wi-Fi Network is Too Slow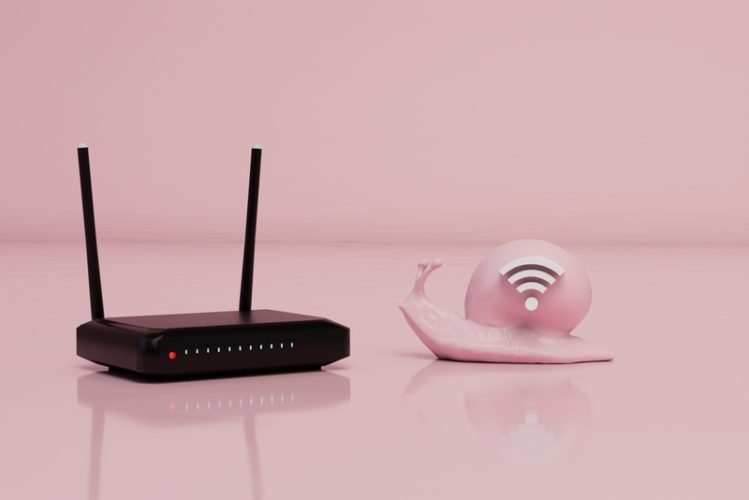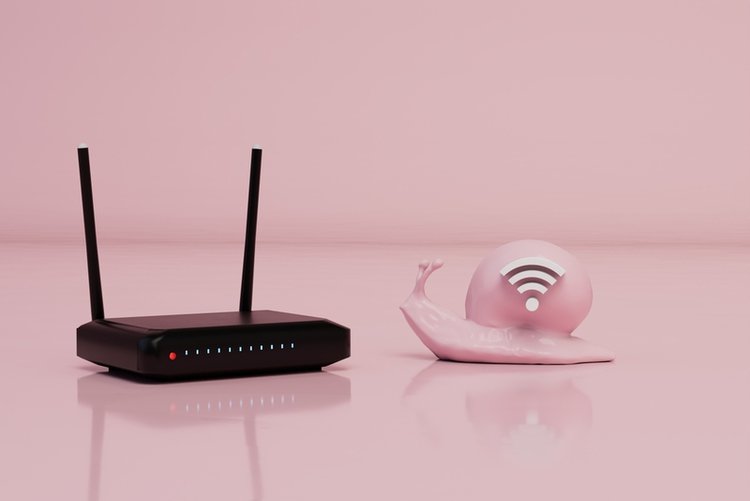 Streaming content requires a high-speed internet connection, especially if you're watching films in 4K.
So, if your content is continuously buffering, you may need to boost your internet signal.
If you have a Fire Cube, you can plug your router directly into it with an Ethernet cable, which will foster a faster, more reliable wired connection.
If your Fire Stick doesn't have an Ethernet port, try moving your router closer to your Fire Stick. You can also consider using a Wi-Fi signal extender, such as the Hyzom WiFi Extender Signal Range Booster .
Your router may be glitching, so try rebooting it by unplugging it for a few minutes before plugging it back in. Remember to give it a couple of minutes to reestablish a connection before trying to connect your Fire Stick to it.
If your Wi-Fi is unreliable, you may connect your Fire Stick to a mobile hotspot instead, though be wary that it may incur additional charges as streaming consumes a lot of data.
2. The Affected Apps Must Be Reinstalled
Are all of your apps working perfectly except for one? If so, it's a good idea to uninstall and then reinstall the affected app.
First, you will need to uninstall the app by heading to the Home Page and opening Settings.
Then scroll and select Applications, followed by Manage Installed Applications.
Click on the app you want to uninstall. Now, select Unistall once, then once more in the confirmation pop-up window.
Wait until your Fire Stick displays a message informing you that the app has been uninstalled.
To reinstall it, go back to the Home Page.
Open the Appstore app. Here you can search for the app's name you want to reinstall using the keyboard on-screen and your remote.
Click on the app's icon and select Download. Once it's installed on your Fire Stick, you can open it directly from the Appstore and play something to see if it's still buffering.
Nucleus on YouTube has a brief but informative video demonstrating this process from start to finish. Watch it below.
Amazon Fire TV Stick Lite : How to Delete and Reinstall Apps | Remove and Install Apps
3. There are Too Many Apps Downloaded onto Your Device
Apps on your Fire Stick take up memory. When your device's memory is full, it may affect its ability to perform simple functions, like opening and closing apps and playing content within them.
To see if your Fire Stick's storage is full, open the Settings. Then, click on My Fire TV and About.
Afterward, go to Storage and direct your attention to Internal Space. If the storage is almost full, it's a good idea to delete a couple of apps that you don't use very often.
Don't worry. You can always reinstall them later when you want to use them.
4. Data Monitoring is Enabled
It's no surprise that Amazon "spies" on their Fire Stick customers.
Although they may not be able to see you, they are tracking all of your activity, from what you watch and play, to how long and when you use certain apps.
This permission comes pre-enabled on your Fire Stick, and you may not even know that they were collecting your data.
In addition to collecting data about your personal life, the Data Monitoring feature also takes up a significant amount of energy. This could affect your Fire Stick's performance, causing it to buffer and lag.
Luckily, it's easy to disable.
On your Fire Sticks Home Page, select the Settings icon. Now, open Preferences, followed by Data Monitoring.
Click Data Monitoring once more to disable it.
It's also recommended to go back to Preferences and open Privacy Settings. Here you can disable Collect App Usage Data and Device Usage Data.
5. The Cache is Full
Every application on your Fire Stick has a cache, which is a collection of data from the videos you've watched and files you've opened.
This slows down your device, so it's a good idea to clear it from time to time.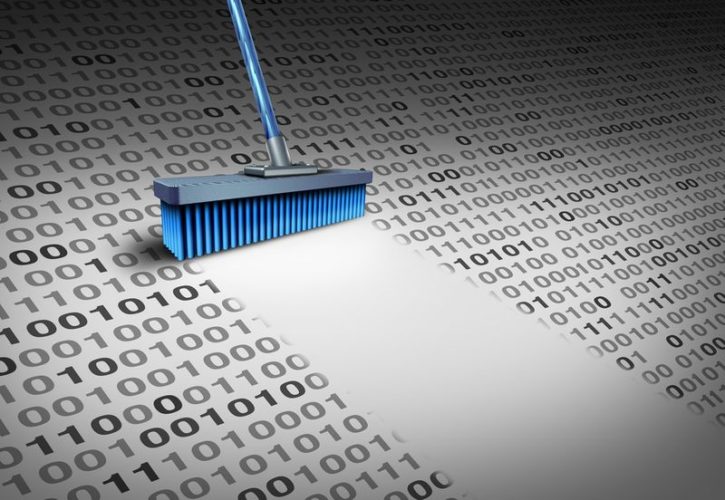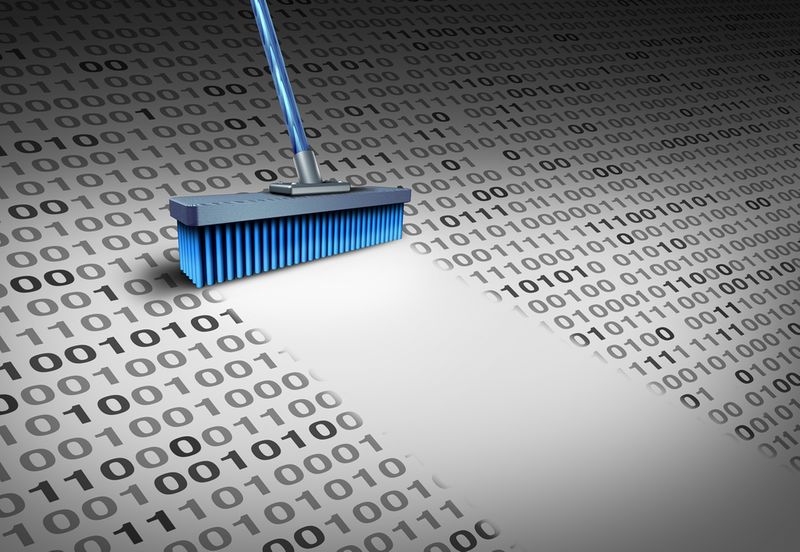 Don't worry. Clearing an app's cache won't delete it or any of your data.
To do this, go to Applications in your device's Settings. From here, you can click Manage Installed Applications.
You will have to clear each app's data individually. So, click on an app, scroll down and select Clear Cache.
Repeat this for every app on your Fire Stick.
Watch the video below demonstrating how to clear your Fire Stick app's cache.
Amazon Fire TV: How to Force Stop, Clear Cache, Clear Data on Apps
6. It's Infected with Malware
Streaming sticks, like all personal devices, can be infected with malware. This malware could have been downloaded off the internet via your Fire Stick's browser or through unauthorized apps.
The safest way to remove this malware is through reputable anti-virus applications like Bitdefender.
However, to do this, you will need to enable ADB Debugging and Install unknown apps on your Fire Stick. You can do this under Developer Options in the Settings.
That said, we strongly recommend contacting Fire TV support for guidance before proceeding with these steps.
If you're interested in learning how to download a reputable antivirus on your Fire Stick, watch the video below.
FIRESTICK VIRUS REMOVE THEM NOW. 2022 UPDATE TO REMOVE MALWARE AND MORE!
7. Your Fire Stick Must Be Rebooted
It's a good idea to reboot your Fire Stick. This process will only take a few minutes and can help to restart any buffering apps.
You can do this through its settings or using your remote's buttons. Let's learn how to do both!
Using the Remote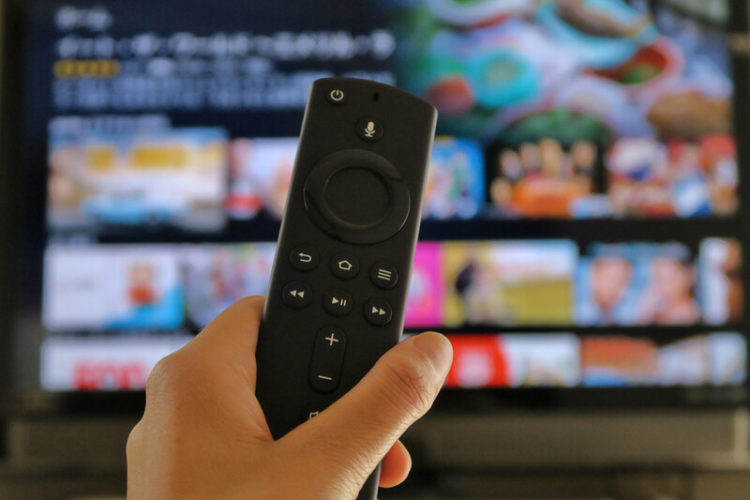 Find your remote's Select button (the middle circular button pressed to select options on-screen) and Play/Pause button.
Hold both of these buttons down simultaneously for five to ten seconds, or until your Fire Stick displays a message reading, "Your Fire TV Stick is Power Off."
Then, wait for your Fire Stick to start up again before using it.
Using the Settings
Click on My Fire TV in your Fire Stick's Settings.
Click Restart. You will then see a message appear on-screen asking you to confirm if you'd like to restart your Fire TV. Select Restart to confirm and wait for your Fire Stick to reboot.
See the video below demonstrating different ways to reboot your Fire TV using its remote or settings.
Fire TV Stick Lite: 3 Ways to Restart / Reboot
8. It Must Be Updated
Fire TVs that need to be updated may buffer.
The update could bring some bug fixes, making your device run more smoothly. It's also possible that your current software version is no longer supported, which will cause it to lag and not work as it should.
To prevent this, regularly check and install updates on your Fire Stick.
Open the Fire Stick's Settings, and click on Device & Software.
Next, select About. Scroll and select Check for Updates.
If your Fire Stick is already updated to the recent version, you will see "Your Fire TV is up to date" on-screen.
If there are any updates, click Download. Once the updates are downloaded onto your device, click Install.
It is very important you keep your Fire Stick plugged in, powered, and connected to the internet while updates are being installed.
Once they're installed, try to play something on your device to check if it is still buffering.
Watch the video below to see how to install updates on your Fire Stick following the steps above.
Amazon Fire TV: How to Update Software / Firmware to Latest Version
9. Your Device has Overheated
Fire Sticks use a lot of power and energy, which can cause them to overheat.
Touch your Fire Stick device to see if it's excessively hot.
If it is, unplug it from your TV and from its power source. It's also a good idea to check if your TV has overheated. Turn it off and unplug it if it has.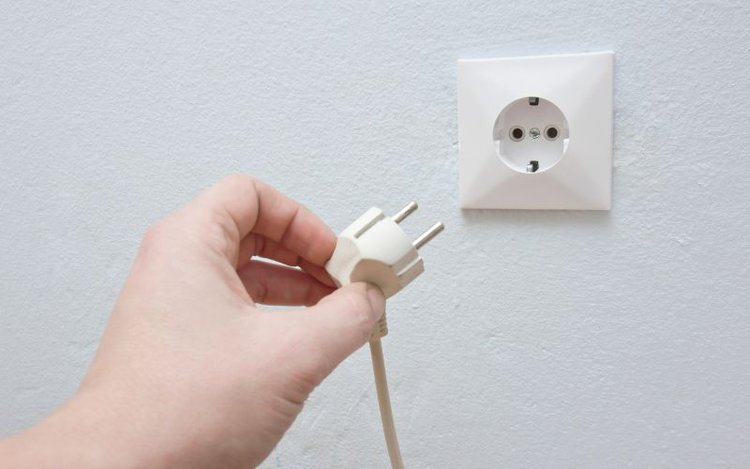 Let both devices cool completely before using them again.
To prevent overheating in the future, we recommend clearing up as much storage as possible. Consider clearing the cache and deleting any apps you don't use.
Malware uses a lot of excess power and can cause devices to overheat. So, if you suspect your Fire Stick has malware, contact Fire Stick customer support or install an anti-virus from a reputable source.
You may also want to use an HDMI extender, which comes with every Fire Stick model. If you can't find your Fire Stick's HDMI extender, check out the Amazon Basics High-Speed Male to Female HDMI Extension Cable .
Your Fire Stick may not get enough circulation, so it heats up as the hot air becomes trapped behind your TV.
Using an HDMI extender will allow your Fire Stick to receive better circulation, allowing any heat it creates to disperse.
10. You Must Factory Reset the Fire Stick
If you've tried all of the above solutions with little to no luck, you may need to factory reset your Fire Stick.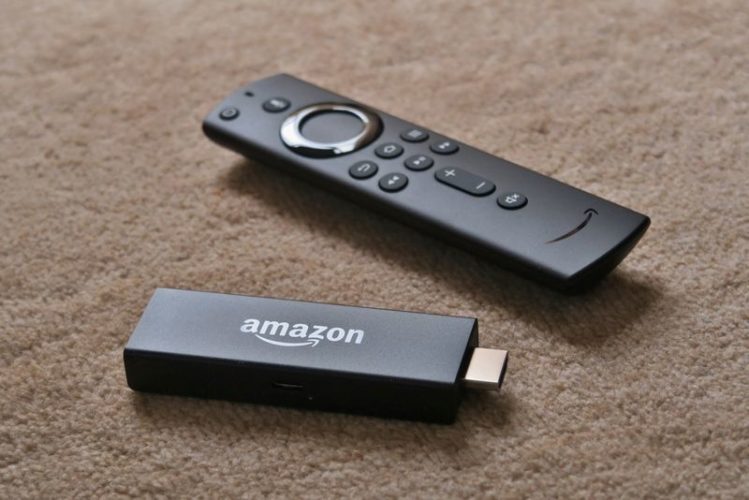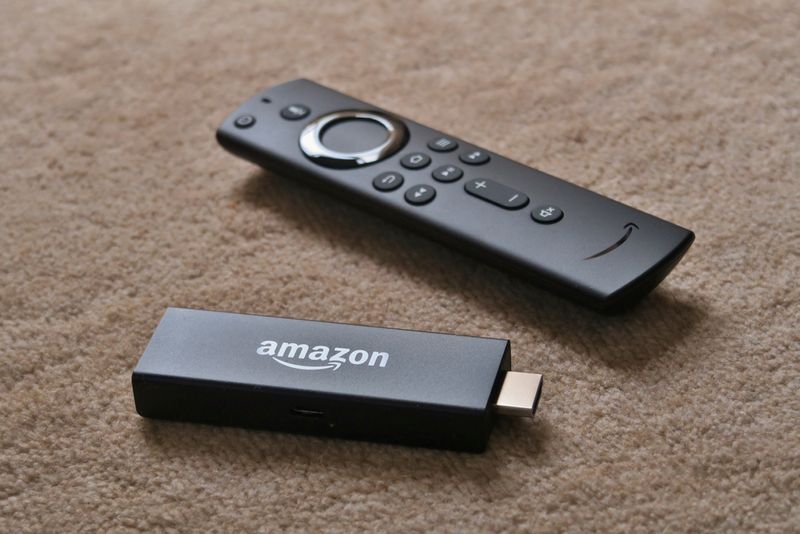 This will wipe all data and give it a fresh start. You will be able to set up your device from scratch.
It will also clear its storage, deleting the cache and unnecessary files slowing your device.
This can be done using your remote or your Fire Stick's settings.
Using the Remote
To factory reset your Fire Stick using your remote, find the back button (characterized by a c-shaped arrow) and the right arrow button.
Press both buttons simultaneously for ten seconds or until you see a confirmation pop-up window reading "Reset to Factory Defaults."
Click OK and let your Fire Stick factory reset. Do not turn it off and unplug it until it's been factory reset.
Watch the video below demonstrating how to factory reset a Fire Stick using its remote buttons.
How to Factory Reset Firestick - Fix it Now
Using the Settings
Navigate to your Fire Stick's Home Page, then click on Settings.
Head to My Fire TV and at the bottom of the page, click Reset to Factory Defaults. When asked if you want to factory reset your Fire Stick, click Reset.
Allow your Fire Stick to completely factory reset before trying to use it again.
YourSixStudios on YouTube has a great video showing you how to factory reset your Fire Stick which includes instructions on how to set it up. Watch it below!
How to Factory Reset Firestick and make it RUN LIKE NEW (Easy Method)
11. Your Fire Stick is Faulty
If your Fire Stick is brand new and is buffering even though your internet connection is strong, it may be faulty.
Something could be wrong with the software or firmware, and it may need to be sent back.
If you're worried that your Fire Stick device is faulty, call Fire Stick customer support and describe the problem. We also recommend mentioning the solutions you tried to fix it.
With any luck, you may be able to get a refund or replacement.
Good luck!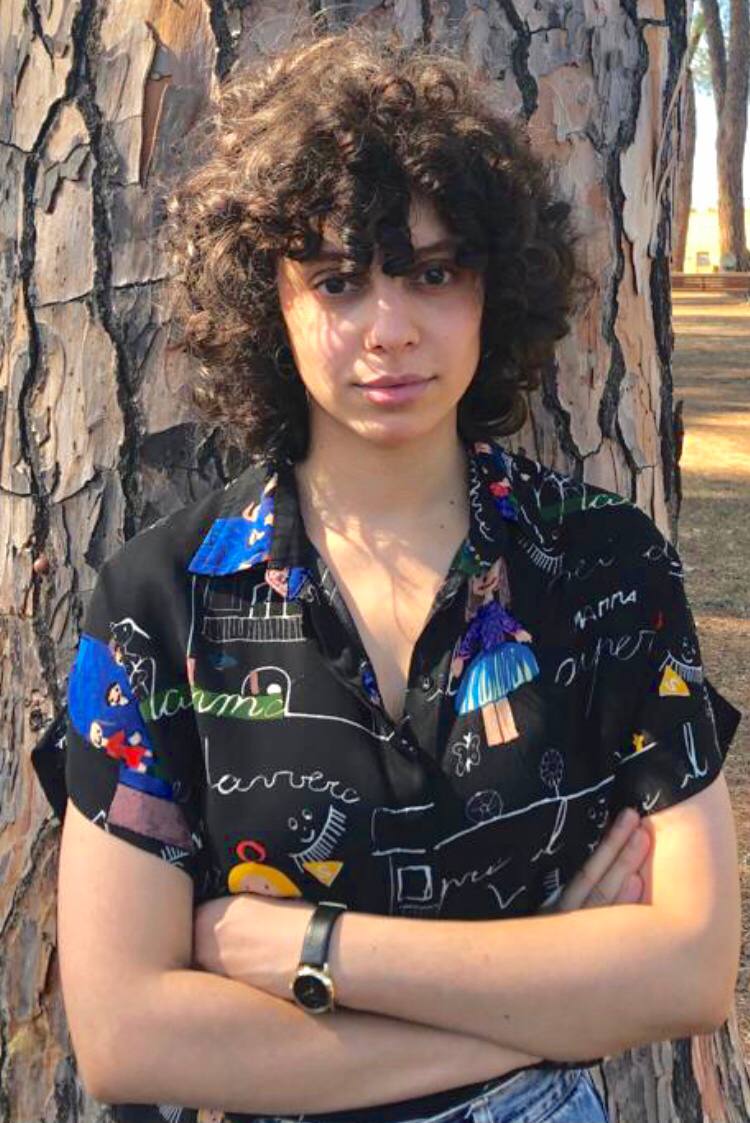 Yesenia Achlim is a technical copywriter and editor with a focus on AV equipment. She aims to break down complicated topics and make technology accessible, no matter your technical expertise. When she's not teaching you how to replace a projector lamp, you can find her reading and baking.