Apple products, while amazing, can be a real mystery sometimes.
If you've received your Apple TV and found a stray USB lightning cable packaged inside, you're not alone! Many of us are scratching our heads in puzzlement.
It doesn't seem to fit anywhere on the Apple TV itself.
However, the Lightning cable's purpose is pretty simple: the Apple TV's rechargeable remote needs a Lightning cable.
The Lightning cable is simply for charging your remote when needed.
We know that doesn't clear up all your questions though! There are some foggy facts surrounding Apple products, ports, and Lightning cables.
We hope to provide you with some clarity below:
Does the Apple TV Come with a Lightning Port?
Yes, the Apple TV does come with a hidden Lightning port.
But that doesn't make any sense. Right?
If the Lightning cable isn't meant for the Apple TV itself, a Lightning port shouldn't exist within the device.
However, the answer here is a resounding yes. There is a hidden Lightning port on the Apple TV itself.
The Lightning cable that comes in the box won't fit though, as the port wasn't made for that purpose.
That Lightning cable is for your remote only.
So, what is the hidden Lightning port doing there?
The hidden Lightning port first made its rounds on Twitter. An Apple user saw it at the very back of the device, near the Ethernet port. Go, take a peek, and see if you can find it!
As for the purpose, the hidden Lightning port serves today — well, that remains a mystery.
One logical theory is that it's a hidden port made for debugging the Apple TV when needed.
Until we figure it out, one thing's for sure: the Lightning cable wasn't made for that hidden port.
If you had doubts about whether you can use your Lightning cable in there or not, we hope this cleared it up!
Otherwise, you're free to try the hidden Lightning port yourself. If you do find a user-centered purpose, let us know!
Apple TV Other Ports
An Apple TV has numerous other ports.
The most recently released Apple TV 4K 2nd Generation has an HDMI port, Gigabit Ethernet, and built-in power supply.
Previous generations of the Apple TV had the following:
USB-C ports
Micro-USB ports
Optical digital audio ports
Component video ports
Analog audio ports
If you're having a hard time identifying what generation of Apple TV you're using, checking what ports they have – or don't have – is a good indication.
If you have USB-C or micro-USB ports on your Apple TV, you might have an older generation. You can use it to reinstall system software or connect to iTunes at your leisure.
How Does The Lightning Cable Work with Apple TV?
While the Lightning cable doesn't work directly with the Apple TV itself, it does work with its rechargeable Siri Remote.
But how does it work exactly?
It's simple enough. Once the Siri Remote runs out of battery, use the Lightning connector to charge it up again.
Until then, just keep using your Siri Remote as you wish! According to the official Apple site, you won't have to charge it that often.
Apple TV Remote: Everything You Need To Know
Its battery life can last for months, even with regular, daily usage. Expect to charge it within two to three months at most.
It gives you more time to use and enjoy the Siri Remote. You can play and pause with its unique ClickPad with touch surface navigation. Ask Siri to assist you if needed!
The newest model has also gone through a redesign, which makes it more compact and easier to use.
You're guaranteed smooth usage with the Siri Remote for months until the Lightning cable has to come into play.
And don't worry – charging the Siri Remote doesn't affect your user experience. You can charge and use the remote at the same time!
However, the long battery life may keep you complacent. While it does take a while for battery levels to drop, you don't want your Siri Remote suddenly dying on you.
To keep your Siri Remote at the optimal battery level, perform a check-up every now and then by going to your Apple TV settings. You can see where your battery levels are within Remotes and Devices.
How Can You Charge the Siri Remote with the Lightning Cable?
The lightning port of your Siri Remote is located at the very bottom of the device.
Apple TV 4K 2021 Remote Charge - How to Charge the Apple TV Second Generation Remote
When it's time to charge your Siri Remote, connect the Lightning cable to an Apple USB power adapter or computer USB port. Let it charge for a few hours, and you're good to go!
Apple Still Uses Lightning Cables
iPhones, along with your Siri Remote, still use Lightning cables.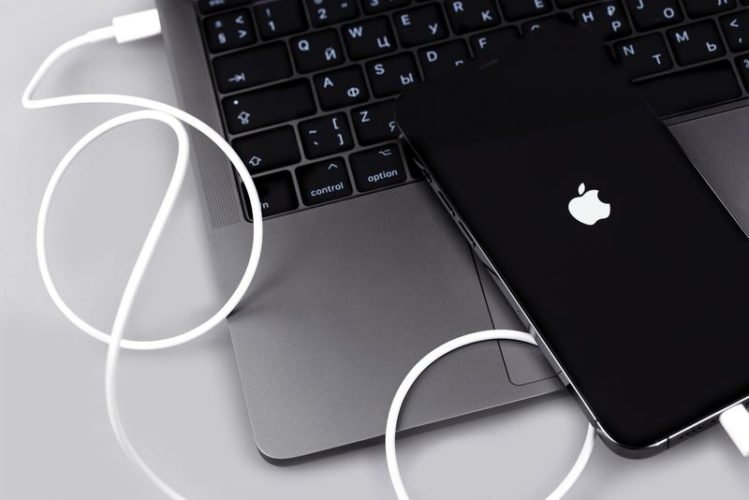 The same can't be said for iPads and Macbooks, which have now made the transition to USB-C.
It doesn't look like there's going to be a massive USB-C transition anytime soon.
This way, Apple can regulate all their products and accessories to the quality of their liking.
In Conclusion
Apple products bring cutting-edge technology to your home, but they can be confusing.
When you buy any new product, you're bound to go through a bit of a learning curve.
Having an extra Lightning cable lying around with seemingly nowhere to put it is puzzling!
While the Lightning cable isn't used for the Apple TV itself, it is solely used for the Siri Remote. Mystery solved.
You don't have to use the Lightning cable much. But it does help to know its purpose, and how you can use it properly.
We hope this article helped! Tell us if it was beneficial and if you learned a thing or two about Apple products. We'd love to hear from you.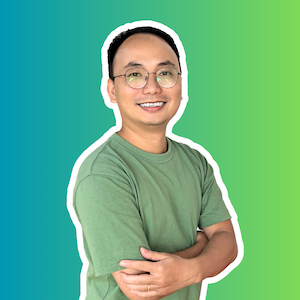 Vance is a dad, former software engineer, and tech lover. Knowing how a computer works becomes handy when he builds Pointer Clicker. His quest is to make tech more accessible for non-techie users. When not working with his team, you can find him caring for his son and gaming.