If your guilty pleasure is watching reality TV shows, then you've probably noticed the endless amount of blurred spots on the screen. People's faces, clothing, homes, and most of all, car license plates, are commonly blocked on TV.
If you look closely, you'll even notice that Google street view blocks cars' license plate numbers.
We can see anyone's car's license plate number on the street, so why is it considered such secret information on television?
What power do those numbers and letters hold?
And, should you hide license plate numbers when posting your own content to Instagram, YouTube, TikTok, or other social media sites?
Why do TV shows block license plates? And how do you ensure your own license plate is kept a safely guarded secret online?
Keep reading to find out!
Why Do TV Shows Block License Plates?
TV shows block license plate numbers for a few different reasons.
TVs show producers and editors must pay close attention to every detail, including those pesky license plate numbers.
Let's go over why TV shows block license plates and why you should be thankful they'll blur your plate if you drive by while they're filming.
Stalkers
Reality stars are often the victim of stalkers and must be careful about how much of their information is aired on their TV to keep them safe.
For instance, the scenes of the outsides of those lavish houses on Keeping Up With the Kardashians aren't actually the exteriors of their homes.
The same logic applies to hiding their license plate numbers.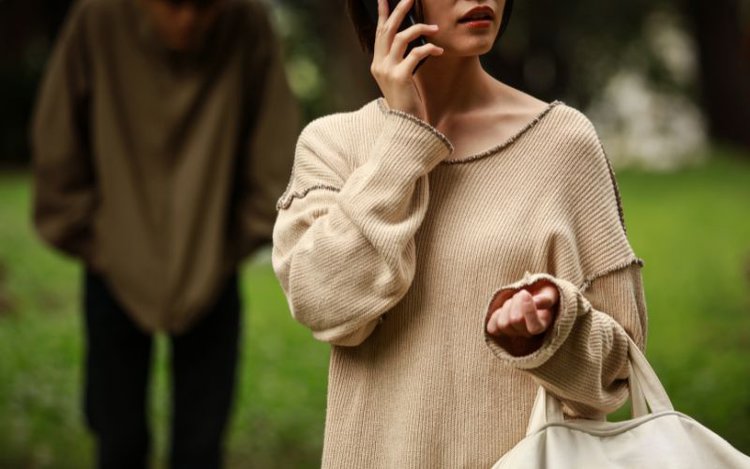 Someone could easily look up a reality star's plate number and find where they live, along with other sensitive information about them.
This also applies to regular people like us. Stalkers could see a victim they had lost track of on TV and use their license plate to hunt them down again.
Predators could also find a random person on TV that catches their attention and seek them out using their license plate number.
If you've never experienced someone stalking you, this may sound overly cautious. But it's more common than you might think and it's best to make sure that you give the stalkers as little information as possible.
Privacy
People value their privacy. For this reason, you'll often find the faces of children, house numbers, and, of course, license plates blurred out on TV.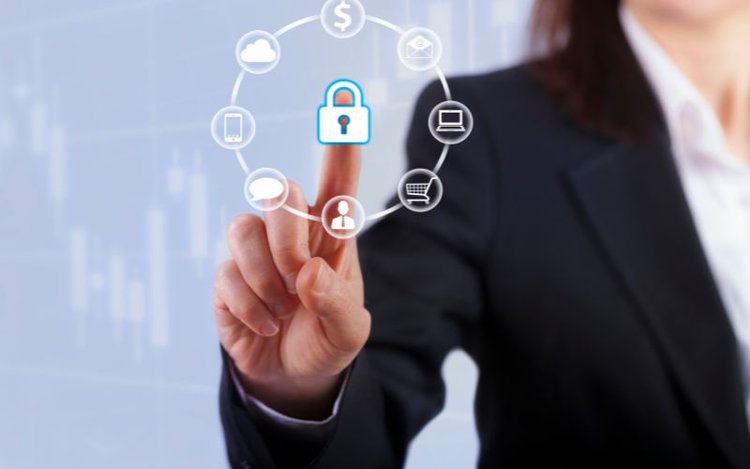 For people who want to remain anonymous while driving past or parking next to the filming of a reality show, their license plate ending up on TV could feel like a threat to their privacy.
Whether they want to avoid stalkers or just appreciate their privacy, TV shows airing others' information without their consent is both unethical and risky.
Lawsuits
It's not uncommon for TV shows to find themselves in the midst of a lawsuit because they've aired someone's personal information, such as their license plate number.
This happened for one ride-along TV show. A woman's birthdate, physical attributes, license plate, and full name were aired on television when she was pulled over on camera for a traffic violation.
Not only did this put the young woman at risk of stalkers, but it also made her identifiable by future employers, family members, etc. Moreover, there is now a permanent video record of her being pulled over, which only further dampens her reputation and is quite humiliating.
Therefore, to avoid as many privacy-related lawsuits as possible, TV shows blur the license plates of almost all the cars on screen.
Future Crimes
In the world of cybercrime, identity theft, and other criminal activities, there are always new ways of using someone's information against them for personal gain.
For instance, you could see a fancy car on TV and use its license plate number to find and steal it.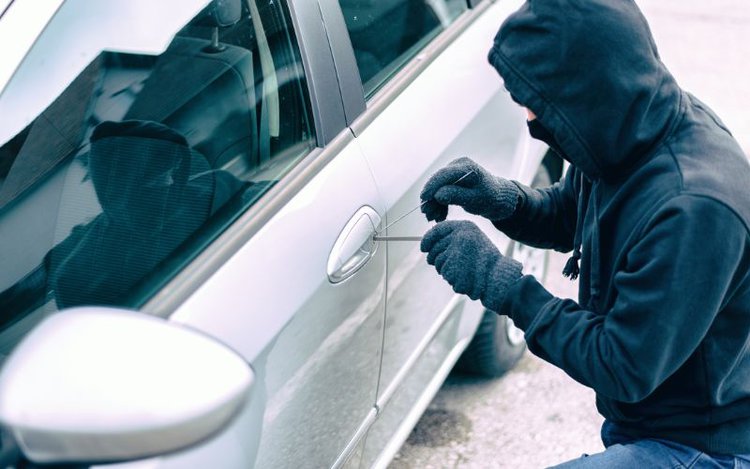 For example, someone could assume your identity, using all of the information they've acquired about you to take out a loan in your name.
The problem is that we can't always predict what malicious things criminals can do with our information, so it's wise to keep as much of it hidden as possible to keep ourselves safe.
Tips for Posting License Plates on Social Media
Follow our tips and tricks for posting license plates on social media.
If you ever find yourself about to post a picture of a car on social media with its license plate in clear view, stop for a moment. You may want to consider hiding the license plate for your own safety.
Avoid Posting Pictures of License Plates on Social Media
It's best to always avoid posting any pictures of license plates on social media.
If the car in the photo isn't yours, you could be putting the owner at risk and later find yourself in hot water if they ever find the photo and decide to take legal action against you.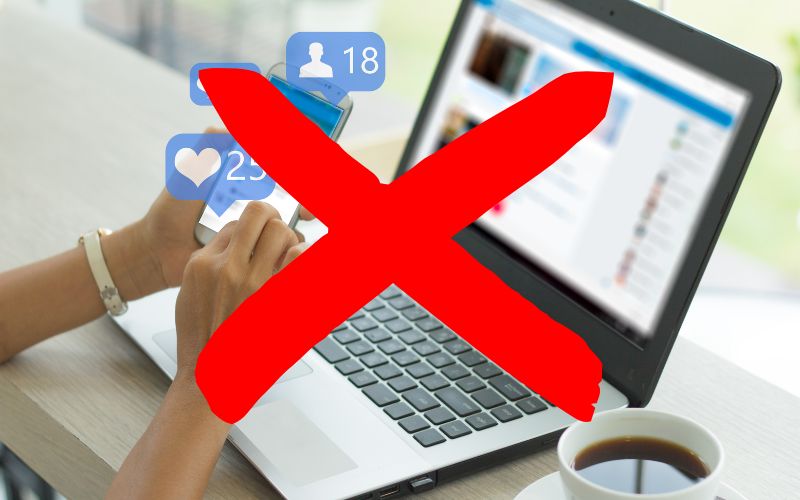 If the car photographed is your own, your own safety could be compromised. Yes, even if your social media is private. Photos always find a way to float around the internet and you can't stop others from screenshotting the photo and sharing it, either over text or in real life.
Cover Your License Plate Before Taking the Photo
If you do want to photograph the car, it's a good idea to cover the license plate in real life before taking the photo.
Taping a piece of paper or opaque plastic to the license plate is a sure-proof way to keep the license plate number private.
You don't have to worry about forgetting to blur or block the license plate on any reflective surfaces (i.e. mirrors, someone's glasses, etc.).
You also will know that there's no way for someone to photoshop their way past the paper or plastic to reveal the license plate.
Insert a Black Box Over the License Plate
Alternatively, you can edit the picture to block out the license plate. The blur effect on photos can be reversed, so it's safer to add a black box over the plate.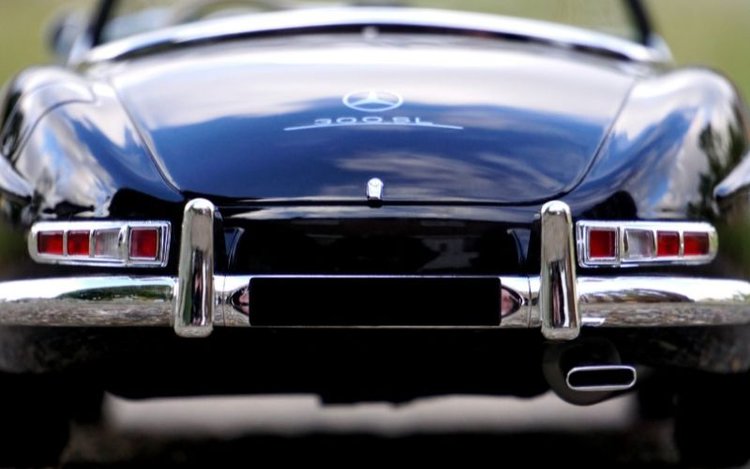 This can be done in most video editing apps, photoshop, or even on Instagram.
It's easy to do and you'll be thankful you took the extra step to protect your information.
Do You Have To Blur License Plates on YouTube?
No, there is no rule that specifically bans you from uploading videos with license plates in the YouTube community guidelines.
However, you do need to consider the privacy laws in your country of residency.
Even if YouTube regulations and national law give you the green light to upload uncensored videos of license plates, we strongly recommend against it following the reasons listed above.
Is There a Way to Blur a Video on YouTube that's Already Been Uploaded?
Yes! Thanks to YouTube's Custom Blurring feature, you can blur sensitive information in your YouTube videos without having to reupload them.
The process is fairly simple, and you'll be glad you don't have to remove, edit, then re-upload your content.
To learn more about what Custom Blurring is and how to use it, watch the video below.
YouTube Video Editor: How to Blur Faces and Objects
Wrapping Things Up
You can look at a busy street and see hundreds of license plates out in the open, so it may be difficult to understand why uploading the very same license plates online isn't a good idea.
Though you may have no intention of doing anything suspicious with this information, someone else online could.
When pictures and videos are uploaded online, we lose control of how they are used and manipulated.
For instance, you may be perfectly comfortable sitting on the beach in a bikini but may not like a picture of you in the same bathing suit posted online.
Everyone deserves to control their privacy online and blurring license plates is a simple way to ensure someone's information doesn't end up in the wrong place.
What's your experience blocking license plates? Would it bother you if your license plate number was aired on television or posted online?
Let us know in the comments below!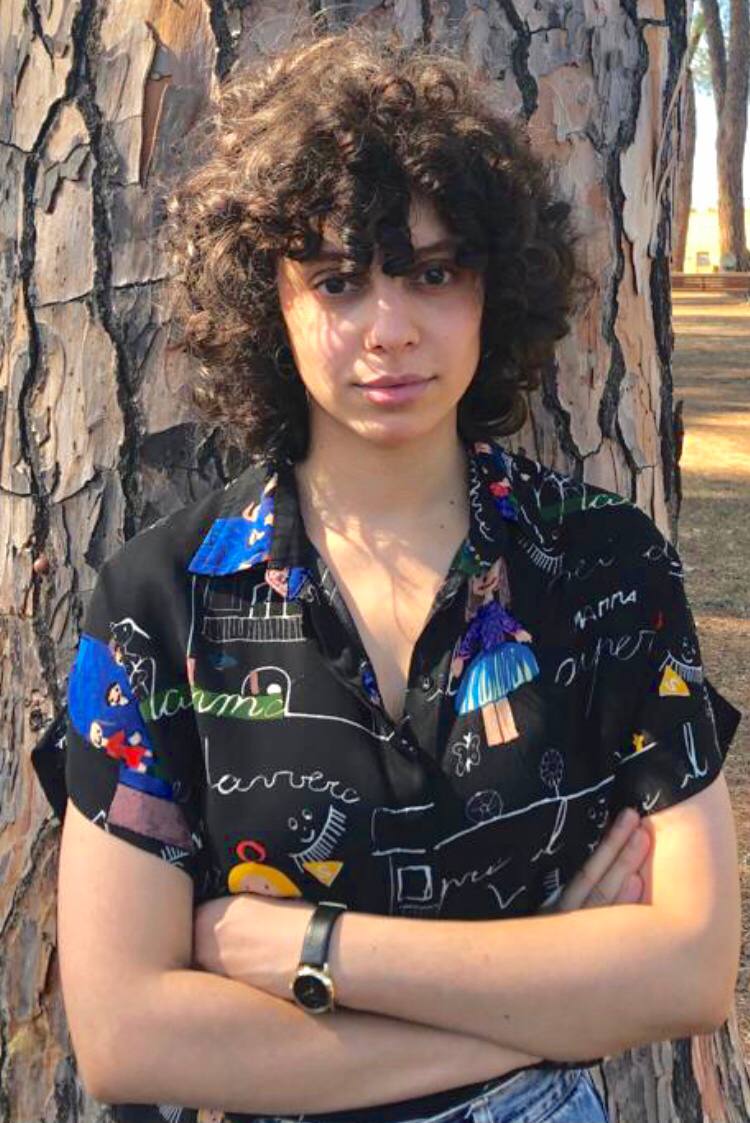 Yesenia Achlim is a technical copywriter and editor with a focus on AV equipment. She aims to break down complicated topics and make technology accessible, no matter your technical expertise. When she's not teaching you how to replace a projector lamp, you can find her reading and baking.