People who invest in 4K TVs to enjoy unforgettable entertainment experiences often ask, "Why do some 4K movies look grainy?"
The complaint is valid, considering the advanced technology and fast data speed promised by 4K TVs.
It is common for users sometimes to experience grainy, blurry, and low-quality video. There are multiple reasons for this.
In this guide, we will go through some common reasons and explore ways to fix this issue.
Let's start!
Why Do Some 4K Movies Look Grainy?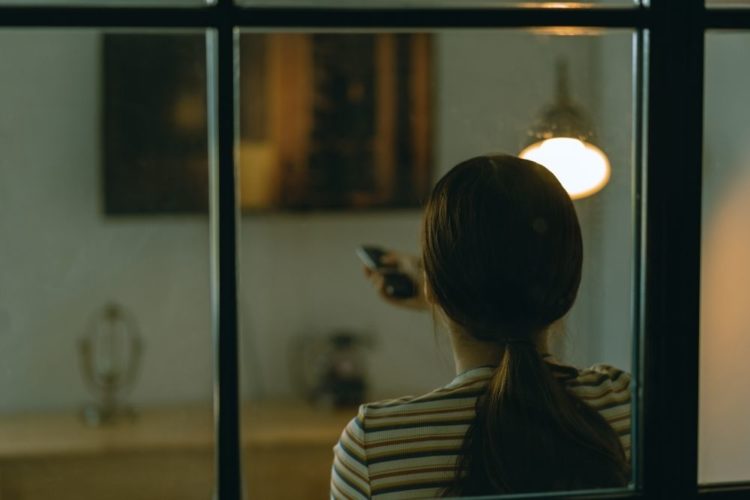 People usually complain about 4K movies looking grainy and blurry when they haven't set up their TV settings properly.
The same problem can also occur if you try watching low-resolution content on a 4K TV. If your source device or cable does not support a 4K TV, the movie's quality will ultimately be compromised.
Below are the most common reasons for a movie to be blurry and unclear on a 4K TV.
1. Pixelation Issue
Pixelation problems are common with high-end 4K TVs.
If you watch a movie with 1080p resolution on one, the video will look blurry. This is because not all 4K TVs have the supporting components to upscale 1080p content.
2. Low-Quality Source
You may be tempted to buy a low-quality source material for your 4K TV to save some money. However, this may cost you movie quality.
Watching a movie in high resolution with a cheap source material makes it even worse. No matter how awesome your 4K TV is, it can't improve the quality of such content.
Hence, you're left with grainy results.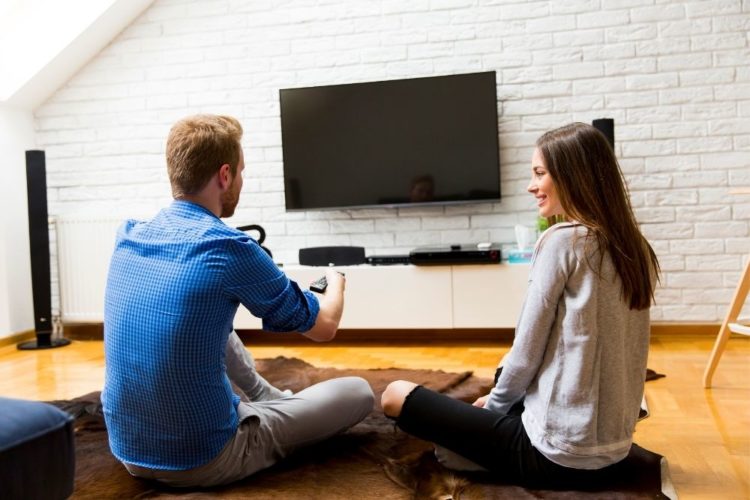 3. The Type of 4K TV You Have
Some 4K TVs are programmed to track poor encoding images and resolve the problem. These devices fix the issue by blurring the content, which is why your 4K movie may look grainy.
4. TV Settings Issue
If none of the reasons mentioned above applies to your case, you should consider checking your 4K TV's manual for a possible settings issue.
Go through the details carefully and ensure your device is set up for HD and UHD contents exactly, as per the instructions.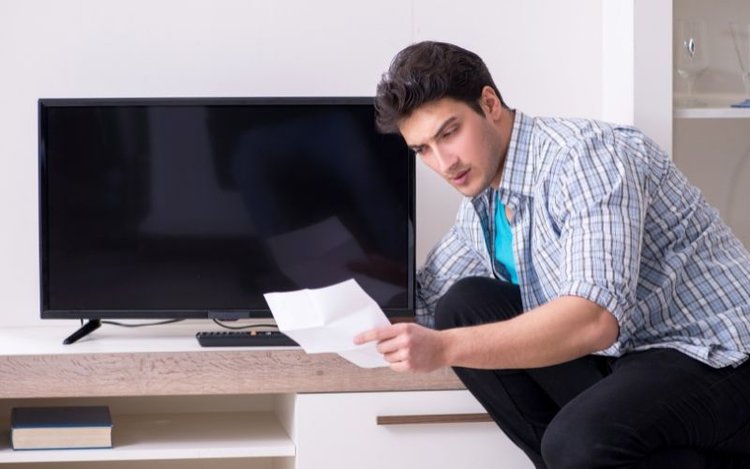 5. Weak Bandwidth
This is another common reason for some 4K movies to look grainy.
Make sure your device's bandwidth is strong enough for live TV broadcasting, and the issue may resolve.
How to Solve Grainy Content Problem on 4K TVs
Now that you know why a movie may look grainy on your 4K TV, let's dive right in to explore the possible solutions.
1. Watch High-Resolution Content
When you play low-resolution videos on a 4K TV, it results in bad content quality.
To enjoy high definition video quality, you must ensure the source video quality is top-notch. If you watch 4K videos on a 4K TV, there won't be any pixelation problems and the displayed content will be sharp.
A simple way to go about this is by finding a real 4K video in the 4K area on your device to watch.
Alternatively, you can download 4K movies from the internet, store them on a USB, and plug it into the 4K TV to watch non-grainy content.
Furthermore, if you are willing to spend extra money for an extraordinary movie experience, you can invest in a 4K Blu-ray player and play 4K Blu-ray DVDs to watch high-quality content with HDR effects.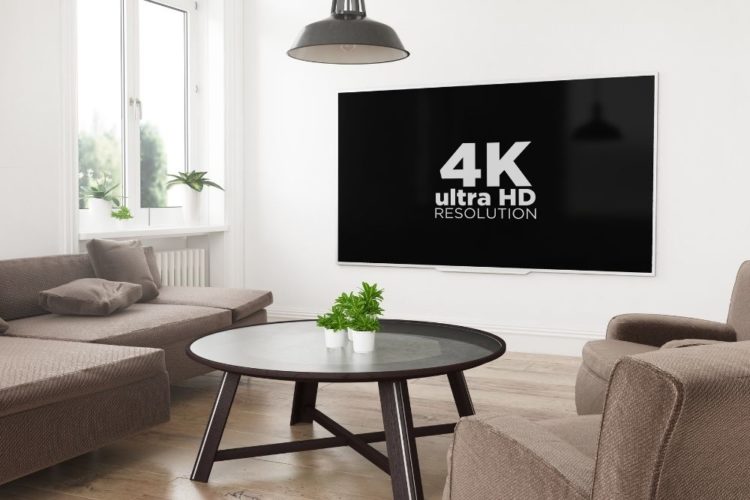 2. Upscale the Resolution to 4K
As mentioned earlier, 4K TVs don't have supporting components to upscale 1080p to 4K, which is why your movie may look grainy even if they are high definition 1080p.
Again, your 4K TV can't do anything to improve content quality if the source video's quality is poor.
You must upscale 1080p to 4K before playing it on a 4K UHD TV to enjoy a flawless entertainment experience.
3. Choose the Right TV Settings
All brands, including Samsung, LG, and Sony, tell you how to adjust picture settings on 4K TVs for the best movie experience. You can check the instructions on the manual or go to the official site of the respective brand to adjust the settings on your TV.
Typically, the TV settings should look as follows to ensure the video playback is as close to 4K as possible:
50% brightness
Movie or cinema mode
100% contrast
Lower backlight
50% color
0% sharpness
0% tint/hue
Warm color temperature
High contrast/local dimming
Motion smoothing turned off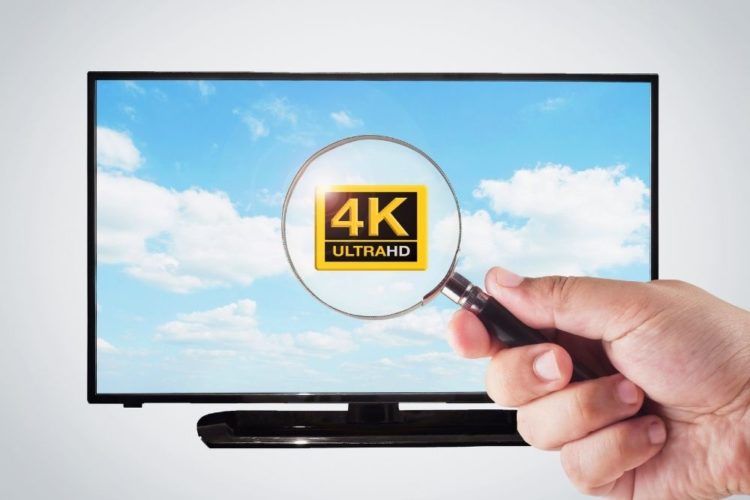 4. Choose a Source Device That Supports 4K
To enjoy 4K movies on your device, you must install a source device that can decode 4K videos.
5. Get a Strong Network Connection
While most live TV broadcasts come in 720p or 1080p, you can find some 4K shows as well.
For IPTV streaming, in particular, you must have a strong bandwidth, as this streaming automatically alters the video resolution depending on the network condition.
Why Do Some 4K Movies Look Better Than Others?
This may be because 4K TVs have an option to upscale 1080p content to 4K. The resulting quality is much better than playing a 1080p movie and setting the resolution to 4K.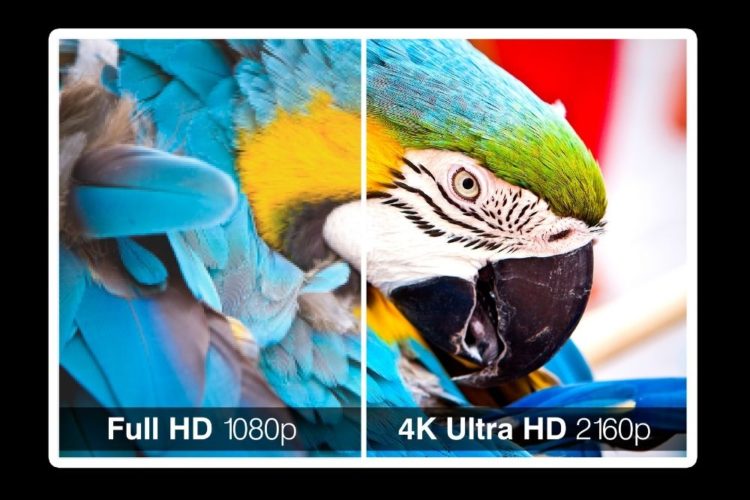 The Final Verdict
By now, you must have figured out the answer to the burning question, "Why do some 4K movies look grainy?"
Instead of complaining that you didn't get the same 4K effects as the salesperson had shown you, you can try the quick solutions mentioned in this guide to improve your at-home movie experience.
All you have to do is:
Only watch high-resolution videos
Check your 4K TV's settings
Use source devices that support 4K
Use a strong bandwidth
Make sure your streaming services support 4K UHD
These quick fixes will help make 4K TV content clearer.
Feel free to share this info with your friends and family so that every 4K TV user can enjoy the bigger than life movie experience they signed up for!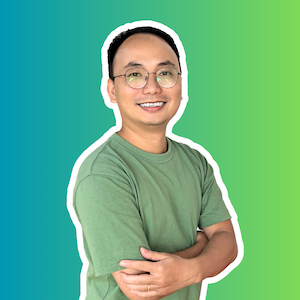 Vance is a dad, former software engineer, and tech lover. Knowing how a computer works becomes handy when he builds Pointer Clicker. His quest is to make tech more accessible for non-techie users. When not working with his team, you can find him caring for his son and gaming.