HDMI cables are durable cords — both from the outside and within. Each copper wire inside the flexible outer plastic layer you see is insulated individually, which lends the cable integrity and strength.
However, the cables are not invincible, and even the most well-built HDMI cords could break or be unable to bear the brunt of regular use. When an HDMI cable goes bad, the signs of distress show on the output device it's connected to.
So, why does your HDMI cable go bad? Are there tell-tale signs for the same? What could you do to help the cable last longer? Keep reading to answer the questions and more.
Signs of a Bad HDMI Cable
Before ascertaining why HDMI cables break, it's essential to learn what a bad HDMI cable looks or functions like.
Audio and Video Issues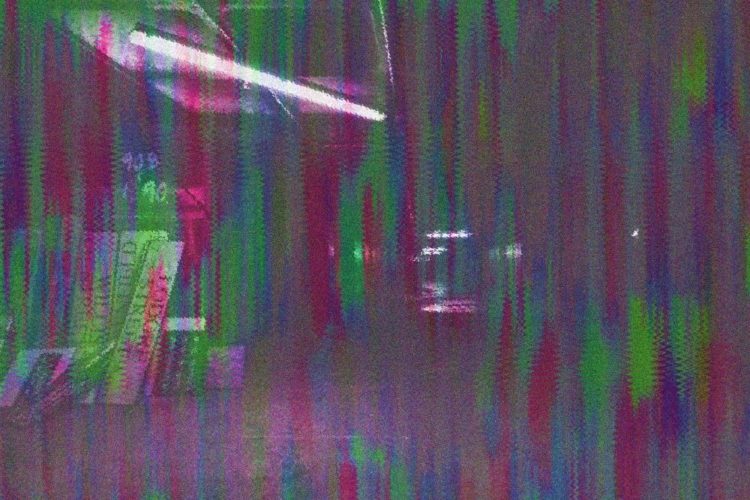 HDMI cables carry digital signals. Generally, the signals either work, or they do not. In other words, the visuals and audio are either up there or go completely kaput. There's typically no middle ground or degradation in audio/video performance.
However, a distorted signal could sometimes go through, causing sub-par or not-very-flawless audio/video performance.
Video issues such as intermittent, fuzzy, blurry, discolored pictures could arise when the cable is bad. Poor screen resolution is also a possible negative outcome.
On the audio front, the result is usually no or blotchy sound.
Physical Deformities
If your HDMI cable has assumed a weird color, it's a sign it's worn out to its detriment.
Also, if the cable has twists or bends that cannot be erased, the wire is seemingly not in its best physical state.
Reasons Your HDMI Cables Keep Going Bad
If your HDMI cable has any of the above issues, it's pretty clear it has problems. If you're wondering how those cables turned terrible, here are some of the common reasons why.
Irresponsible Use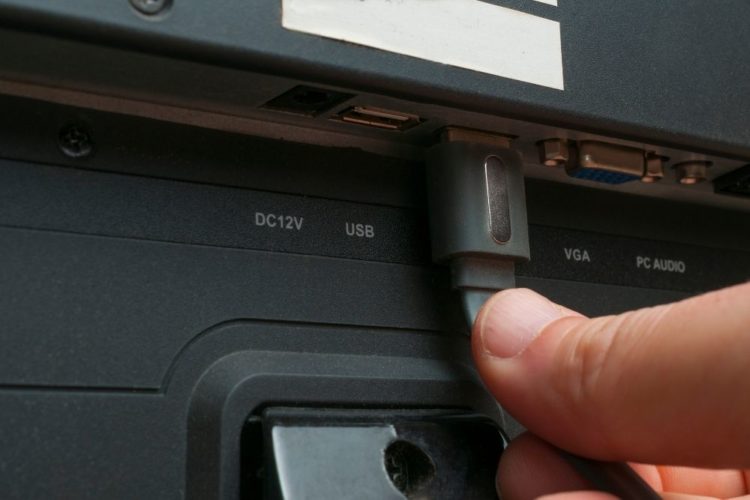 Unplugging and plugging the cable in haste, storing it carelessly, bending or coiling it hard, etc., are all things you could do to hurt an HDMI cable's internal wiring and external appearance.
When subjected to specific environments, wear and tear could also result in the soldering coming off, wires becoming loose, or the cable decoupling from its header.
The Cable's Cheap
If you thought you did yourself good by buying the cheapest HDMI cable out there, you are likely mistaken.
There's nothing wrong with inexpensive cables. Ultra-premium HDMI cables are pretty much a sham. But, at the same time, there's some truth to the adage, "You get what you pay for.".
As mentioned earlier, HDMI cables are relatively rugged, but the most inexpensive cable bought may not be built to the durability standards of a traditional HDMI cable.
Before the cable breaks from the outside, it could disintegrate from within and cause HDMI signal transmission problems already.
Kindly note, the slightly expensive cable will not provide crisper audio or richer hues than their cheaper siblings, but they'll be able to do the job for longer and take some beating too.
A cheap cable also means the video performance could be limited. Expecting 4K HDR performance from the most inexpensive HDMI cord, for instance, is bound to cause performance issues.
When you connect a 4K TV with the most recent and advanced gaming console, for instance, the "cheapness" of the cable will show, or the performance won't be satisfactory.
To get the best HDMI output, you need not splurge. A high-speed cable built for the job should be more than good enough. For example:
Highwings 8K HDMI Cable
Amazon Basics High-Speed HDMI Cable
Zeskit Maya 8K Ultra-High-Speed HDMI Cable
Amazon Basics High-Speed HDMI Cable (18Gbps, 4K/60Hz) - 10 Feet, Nylon-Braided
Zeskit Maya 8K 48Gbps Certified Ultra High Speed HDMI Cable 6.5ft, 4K120 8K60 144Hz eARC HDR HDCP 2.2 2.3 Compatible with Dolby Vision Apple TV 4K...
Amazon Basics High-Speed HDMI Cable (18Gbps, 4K/60Hz) - 10 Feet, Nylon-Braided
Zeskit Maya 8K 48Gbps Certified Ultra High Speed HDMI Cable 6.5ft, 4K120 8K60 144Hz eARC HDR HDCP 2.2 2.3 Compatible with Dolby Vision Apple TV 4K...
Last update on 2023-03-31 / Affiliate links / Images from Amazon Product Advertising API.
Too Taut Cable Coiling
If your cable is sharply coiled, you could damage the delicate electronics within. If straightening the wire or ironing out the visible kinks doesn't address your HDMI quality concerns, it's safe to conclude the cable is pretty much totaled and requires replacement.
If you fancy a cable that doesn't require coiling and bending during storage, look for a cord that has the telephone wire-like coil as a design element. The following are a few solid options to look at:
Duttek Coiled 4K HDMI to HDMI Cable
UCEC Full HDMI Coiled Cable
CableCreation Left Angle Mini HDMI to HDMI Coiled Cable
Atomos Micro HDMI to Full HDMI Cable
Table could not be displayed.
CableCreation Mini HDMI to HDMI, 5 Feet Coiled 90 Degree Left Angle Mini-HDMI Male to HDMI Male Converter Cable, Support 1080P Full HD, 3D, 1.6M,...
Atomos Right-Angle Micro to Full HDMI Coiled Cable (11.8-17.7 In.)
CableCreation Mini HDMI to HDMI, 5 Feet Coiled 90 Degree Left Angle Mini-HDMI Male to HDMI Male Converter Cable, Support 1080P Full HD, 3D, 1.6M,...
Atomos Right-Angle Micro to Full HDMI Coiled Cable (11.8-17.7 In.)
Last update on 2023-03-31 / Affiliate links / Images from Amazon Product Advertising API.
Most HDMI cables, like pretty much every other electrical cord, roll in a specific direction for easy storage. Problems usually arise when the HDMI cord is coiled in a way that's against its natural curves.
Distorted Connector Pins
Bent connector pins could cause issues. Check the connection pins of your HDMI cable and also the HDMI ports of your devices for condition.
Besides physical deformities, the pins could have accumulated dirt, requiring some basic cleaning up. That is usually a concern when you don't use the cable regularly, or it is sitting dormant in the cupboard for too long, accumulating dirt and dust balls.
Also, corrosion could become an issue if the connector is not gold-plated. Gold is highly resistant to oxidation, and it defends the connector when exposed to caustic agents or environments.
The HDMI Cable May Not Be "Bad" to Begin With
An HDMI cable issue doesn't necessarily mean it's broken or worn out. The cable could be in a perfect state but could still pose problems due to extrinsic factors. Here are a few scenarios.
The Cable Could Be the Wrong Fit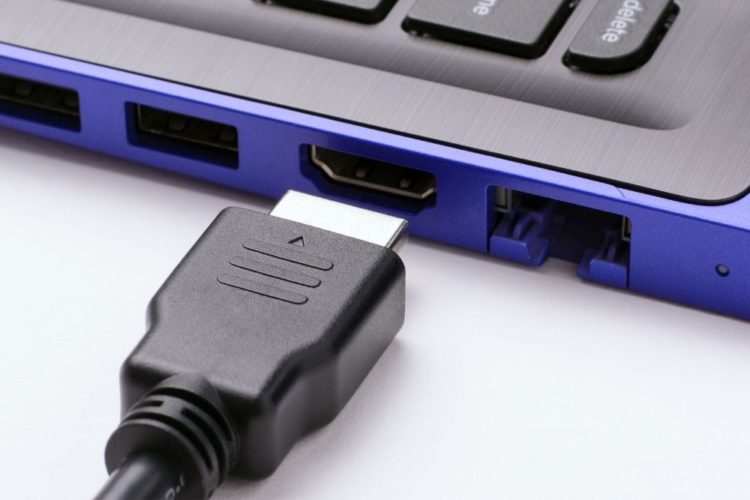 Bad HDMI performance doesn't always mean a damaged cable. At times, the reason could simply be the cord was not up to snuff.
In other words, expecting a lower-gauge cable to carry signals at increased lengths could also mean problems. In such situations, it will be unfair to blame the cord.
Then there's also the generation gap.
HDMI cables are backward compatible, and the support goes back quite long — since the connector pins are identical across the different versions. For instance, HDMI 1.0 (2002) is compatible with HDMI 2.0 (2013).
HDMI 2.1, however, was a bigger leap and was not just packing in slight improvements over the immediately preceding 2.0. For instance, the standard supports 8K at 60fps and 4K at 120fps. The previous standard did 8K and 4K at 30fps and 60fps, respectively.
There's much more bandwidth (up to 48Gbps) and support for higher frame rates than before as well.
While your older-gen HDMI cables will still work with HDMI 2.1, the final output will be reduced to the maximum capacity of the cord.
In other words, if the 8K video you're playing is not rendering well or doing fewer frame rates, the cable may not be defective. It could simply be an HDMI 2.0 or a previous-gen cable hooked to an HDMI 2.1 port.
The HDMI Cable's Hood Could Be Obstructive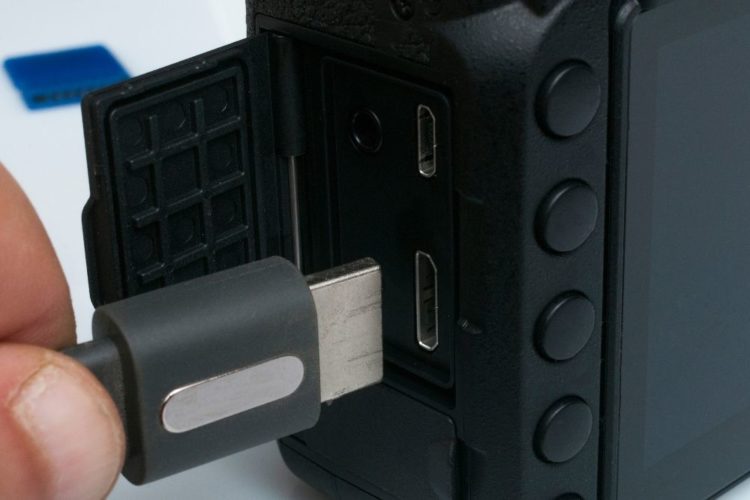 Some HDMI cables could have fitment issues due to the black plastic hood holding the connector. Some wires could be too thick to properly set themselves into HDMI ports that have little breathing space to them.
The problem usually arises when the various ports on a device are too close, hindering their simultaneous usage. The faulty or incomplete connection, as a result, could be causing you HDMI connection issues.
In such cases, you could either unplug the other cables when using the HDMI cable or use an HDMI cable with a hood thin enough to sneak into any cramped port situation.
Check the Port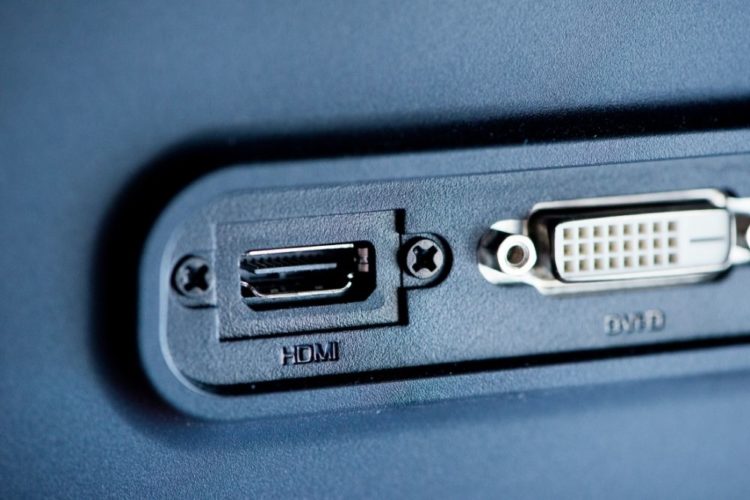 If the HDMI port on your TV, projector, gaming console, or any input or output device is defective, the HDMI signal will not go through.
Before buying a new HDMI cable, try hooking the cable in another HDMI port on the same or any other device. If things work, then you've got a much bigger problem than just a lousy HDMI cord.
Know What the Issue(s) Is
While trying to fix your HDMI cable concerns, tackle one cause-for-concern at a time.
For instance, intermittent audio and video are likely a faulty HDMI cable or port issue. But if there's video but no sound, that could be some other issue.
HDMI cables transmit audio and video signals at the same time over a single connection. Video uses a lot more bandwidth than audio. If the HDMI cable is faulty, it will hamper video output first.
FAQs
1. Can you fix a bad HDMI cable?
You can fix a bad HDMI cable, but it may not be that straightforward. Different aspects of the wire could go wrong and would require their unique fixes. Even if you could fix the cable, it may not be worth the time and effort, especially considering the relative inexpensiveness and accessibility of new HDMI cables.
2. Can a bad HDMI cable hurt my device?
Pairing your HDMI-compatible devices with a faulty cable will generally not cause the former any damage. The worst thing that could happen is the setup will not work.
However, in certain rare cases, a voltage or current spike from an external source could travel through the cable and cause perceptible harm to your devices. Even then, the HDMI cord will just act as the carrier and not be the actual cause.
Conclusion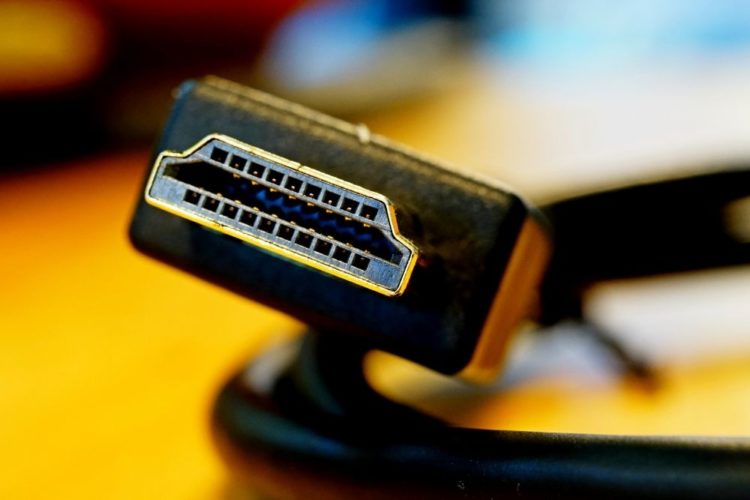 HDMI cables don't give up the ghost or even partially lose their efficiency too quickly. If the cord develops issues, the problem is likely caused by factors extrinsic to the cable.
Therefore, don't be reckless handling the cable. Throwing the thick rope around or inadvertently stomping on it will not damage the cord, but you should still not be doing those things as the cable could still rupture from within.
If you handle your HDMI cables a bit more professionally, your HDMI cables will not go bad. And if they do regardless, the cable may have been faulty, to begin with. Just get it replaced, in that case.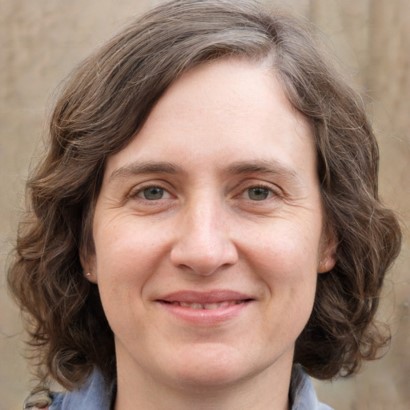 Catherine Tramell has been covering technology as a freelance writer for over a decade. She has been writing for Pointer Clicker for over a year, further expanding her expertise as a tech columnist. Catherine likes spending time with her family and friends and her pastimes are reading books and news articles.