Gamers and computer engineers swear by their graphic cards. It's the oxygen to their computations and fast-paced video games. And although these types of intellectuals know everything there is to know about graphic cards, some of us might not.
We (regular folk) might want to start with basic questions to understand graphic cards better. So, why do graphic cards have HDMI Ports? And how many HDMI ports do they have?
Another question we might be asking ourselves is how do you enable HDMI ports on a graphics card?
Even though these questions don't exactly answer the engineering of how they function, they will give us a better understanding of what we need to know.
However, to keep it simple, we will answer the question you came here for: Why do graphics cards have HDMI ports?
There are many layers to this answer, but the easiest answer is because HDMI is the current and best at transferring multiple types of data across devices. With that said, we need to unpack this layered question to understand the full picture.
So keep reading to find out more.
Why Do Graphic Cards Have HDMI Ports?
Although graphic cards usually have more ports than just HDMI ports, there are several reasons a graphic card contains HDMI ports.
HDMI ports are convenient and common
One of the reasons is because it's convenient. Since HDMI is becoming the most used connector port for many audio and visual devices, it makes sense that graphic cards will have HDMI ports.
This ensures you can connect your HDMI port to your monitor, projector, or TV screen with ease.
HDMI ports are adaptable
One of the great things about HDMI ports is how adaptable they are. This means, if you happen to have a DisplayPort, Thunderbolt port, or USB-C port, you can use an adaptor to plug it into an HDMI port.
It gives the HDMI port immense versatility.
If this is the case with you, purchasing a Thunderbolt to HDMI adaptor is key.
Similarly, if you're looking for a USB-C to HDMI adapter , you can find one on Amazon. They also have ones that have three adaptors in one .
Regardless of your situation, you'll find an adaptor to plug in your graphics card using its HDMI port.
HDMI ports transfer a lot of data quickly
HDMI can transfer large amounts of data quickly. And although there are other types of ports that can transfer more data at a quicker pace, there's a reason HDMI ports are widely used.
HDMI can transfer about eight different channels of data simultaneously. You can have uncompressed or compressed data transferred as well.
As HDMI's become more integrated, they become more convenient with data transfer. For example, they've now integrated sound and video into one single HDMI wire.
Apart from that, you now have 3D and ethernet integration, piracy protections with HDCP encryption, and high-resolution images like 4K and 8K at 60Hz.
To further elaborate on HDMI versions, you have the oldest HDMI 1.0 (1.1 and 1.2.) This version allowed for 4.95 Gbps with a maximum resolution of 1920×1200.
We later received HDMI 1.3. 1.3 increased bandwidth and resolution and added color, gamut, lip-sync, surround sound, and different cable types. That's quite the upgrade.
HDMI 1.4 also added quite a bit. Its resolution now maxed out at 3840×2160 (or 4K), the bandwidth was increased to 10.2 Gbps, and you were now able to use it with 3D, Blue-Ray, and ethernet. They also added ARC.
The next upgrade was HDMI 2.0, which added a lot of great things. It gave it the ability to increase the 4K frame rate, added 32 audio channels, allowed for two video streams at the same time, Rec.2020 color space, and increased fps for 3D.
Although HDMI 2.0a wasn't a major upgrade like the others, it added HDR capabilities.
Now, with HDMI 2.1 we get everything we mentioned above and 4K and 8K, a Dynamic HDR, ARC, and eARC.
Other ports like DisplayPorts can transfer higher rates of data but cannot transmit sound. Therefore, HDMI and its integrations not only make it easy to transfer lots of data efficiently, but they also transfer many data types across one simple connection.
HDMI is modern
One of the easiest things to realize when answering why graphic cards have HDMI ports is that all electronics want to stay relevant during these modern times.
If you asked this question a decade or two ago, you would notice that graphic cards did not contain HDMI ports.
Graphic cards had analog ports like VGA or DVI ports that allowed for a high transfer of data (at that time).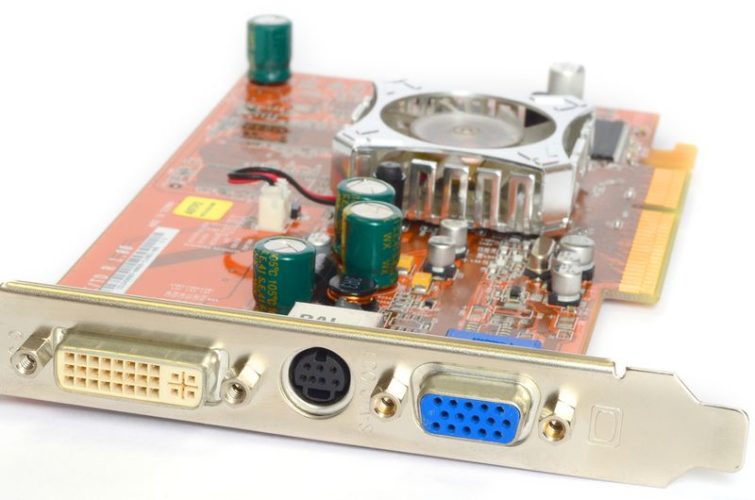 However, with the quick evolution of technologies comes the quick adaptation of the hardware as well.
Therefore, the next two decades will show us ports we never knew existed.
How Many HDMI Ports Does a Graphics Card Have?
Each graphic card is different, so giving you a straightforward answer to how many HDMI ports a graphic card has might be difficult.
However, the most straightforward answer is that most graphic cards only have one single HDMI port along with other types of ports.
A good example is the ZOTAC GeForce GT 710 . This graphics card has one HDMI port, one DVI port, and one VGA port.
It's pretty common to find graphic cards that contain these ports and DisplayPorts.
So, if you're looking for a graphics card with only one HDMI port, rest assured, you will most likely find one without a lot of trouble.
As a side note, having one HDMI port isn't always a bad thing. Your graphic card will have other ports like a DisplayPort. In this case, it's easy to find an adaptor that turns your DisplayPort into an HDMI port so you can do what you need.
Nevertheless, that's not always the case, as some graphics cards have more than one HDMI port.
You will find a few good ones if you're looking for a graphics card with multiple HDMI ports.
For example, the ASUS NVIDIA GeForce GT 710 has a total of four HDMI ports. This means you can have all the flexibility you're looking for.
The VisionTek AMD Radeon RX 550 also contains four different HDMI ports, making it handy for connecting multiple monitors at once.
As you can see, you can find many graphic cards with several HDMI ports. I suppose the decision is yours to make.
How to Enable HDMI Ports on Graphics Cards?
Okay. Now you've purchased your graphics card and you're ready to install it. But, how do you enable the HDMI ports on the graphics card?
The question is scarier than it sounds. Essentially we just need to make sure your computer is reading the card so it can use it appropriately.
In order to enable the HDMI port, we need to do a couple of things.
First, let's connect our graphics card to our computer.
This might be a little daunting, but we'll leave clear steps as to how to do this below.
Install Your New Graphics Card
Ensure your computer is Off.
If there's a switch on the back of your PC, turn it off. This disconnects any power your computer might receive.
Next, unscrew the side panel to open your computer
Now, unlock the clip holding the PCI-e slot
Lightly tug on the old graphics card to remove it.
Insert the new graphics card in place.
Hear the graphics card click in place to ensure it's secure.
If the graphic card contains any screws to keep it in place, ensure you screw them in.
Any graphic card cables should be connected appropriately.
Finally, re-attach the side panel of your computer.
We understand the above steps are a little complicated, but here's a great video that shows you how to install your graphics card easily.
How to Install a Graphics card into your PC
Now, you can connect it to the HDMI ports using an HDMI cable.
Next, make sure you've downloaded your appropriate drivers. Each graphic card is different and might come with an installation guide to help assist you.
Nevertheless, your computer should read it accordingly once you've done that. However, the next steps depend on which graphic card you have.
Essentially each graphic card is a little different. But we can give you an example of what settings you might find.
If you have an NVIDIA graphics card, you'll have to navigate to its settings by right-clicking on the desktop and selecting NVIDIA control panel.
Here, depending on what you need to do, you will find a multitude of settings you can enable and disable.
Some of these settings include Set Up Multiple Monitors, Change Resolution, and Rotate Display, to name a few.
Now, within the Change Resolution settings, you'll find a dropdown menu that allows you to enable your HDMI.
For example, if you have your graphics card plugged into a TV via HDMI port, it will have an option for you to choose that. This menu will also allow you to choose which display you're changing the resolution on.
If you happen to have an AMD Radeon graphics card, understanding your settings will greatly help you with your graphics.
First, ensure you right-click on your desktop and navigate to AMD Radeon Settings.
From here you have a plethora of settings to choose from, including a display setting that allows you to finagle settings related to your display.
So, that's how you enable the HDMI port on your graphics card.
And Now You Know
As you can see, graphic cards have HDMI ports for multiple reasons. Some reasons are simply to stay up to date with modern electronics. Other reasons are for convenience. But the best reason is that it's great at transferring data.
Still, we hope you learned everything you need to know about HDMI ports and graphic cards.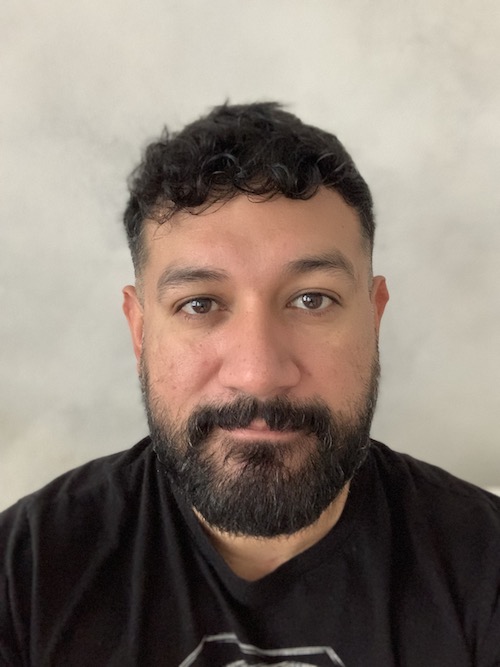 James Quintanilla is a technical copywriter. Although his experience allows him to write on many topics, he loves to focus on tech and travel. As a freelancer, James has worked on projects with Pointer Clicker, Lonely Planet, and the Travel Channel. When he's not writing or planning his next adventure, he's watching a scary movie.