The good thing about projectors is that you can project on walls and other surfaces. BUT, does this mean that you should?
Projector screens are the best choice for your display. They provide quality displays in HD.
Most walls have uneven or rough surfaces. The smooth surface of projector screens gives them high reflective capacity.
They come in different qualities and prices. Some projector screens are actually really expensive, going up to 4-digits.
Why are projector screens so expensive? What are the qualities that make high-end screens actually worth their cost?
This article provides detailed information about the features of high-end projector screens.
Benefits of Using Projector Screens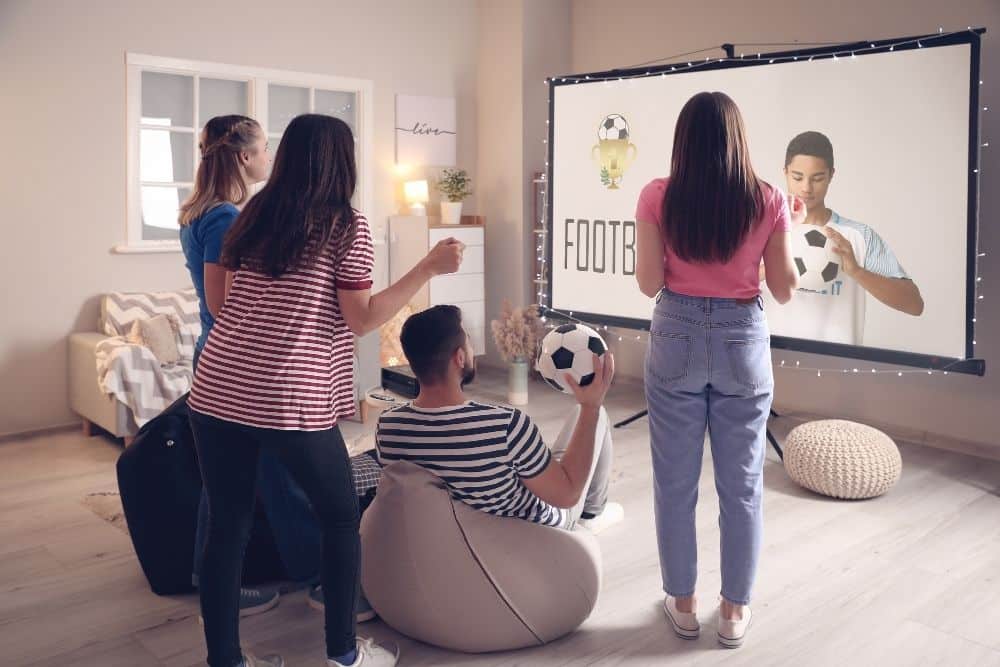 To get the best viewing experience, you should project onto a screen.
Projector screens come in different sizes, shapes, and colors. They are even mounted differently.
Read more: 15 Projector Screen Types
Some benefits of high-end projector screens include:
Some projection surfaces may not show the full ability of a HD projector.
Surface texture, reflective capacity and screen color all contribute to good image quality.
High-end screens show the resolution of your display in its highest quality. They are designed to be set to the desired standard.
When you project onto a bumpy or wrinkled surface, you may end up with a noisy image.
Light projected from different pixels gets distorted on the screen. The image may lack clarity and sharpness.
High-end projector screens are made from high-quality materials. They are tensioned and free of bumps or wrinkles.
A poor projection surface may be prone to color shifts. This happens when there's a shift in the balance of the spectrum.
This shift causes a slight change in colors. Projected white color may develop a yellow tint on the screen and vice versa.
High-end screens do not affect the color of your image. Their surfaces do not allow color shifts.
What Makes High-End Projector Screens So Expensive?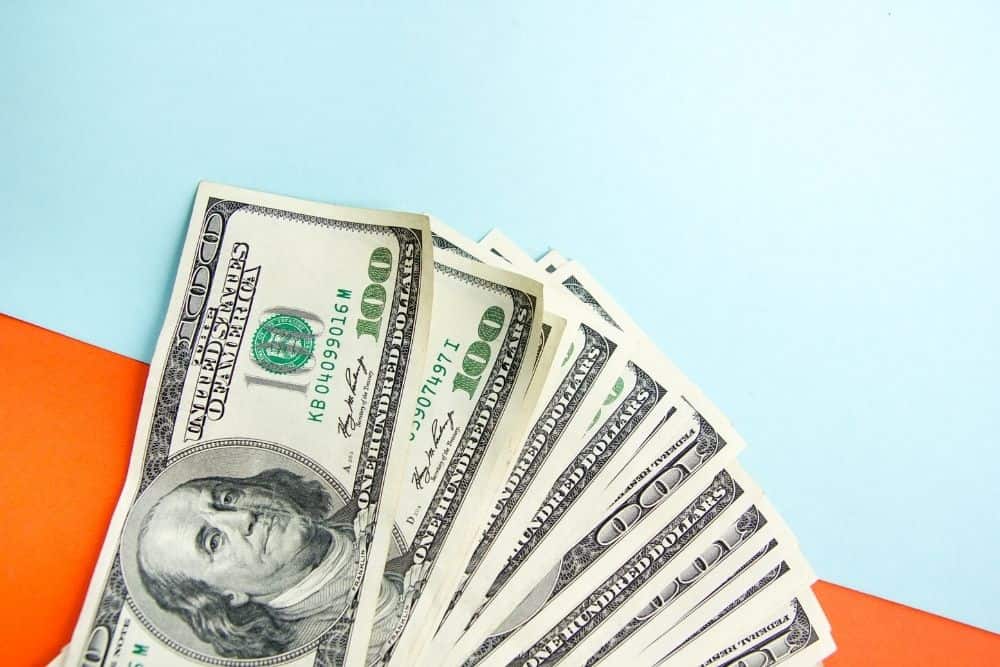 "Why are projector screens so expensive?"
If you came in asking this question, this is where we really answer it. Let's get into the nitty-gritty of projector screens.
The best screens for projection are actually expensive. Cheap screens are often small and not very efficient.
A good projector screen has to be better than a painted wall. It is designed to be durable, and sometimes, easy to transport.
The true reason why high-end screens cost so much? Here's your answer:
They come with special features uncommon in regular screens.
They are made from high-quality materials.
Features of High-End Screens
Expensive projector screens have special characteristics. These features separate them from the others in the market.
The unique features of high-end screens give them special abilities. For this reason, they offer amazing viewing experiences.
Some of these special features are:
1. Acoustic Transparency
Acoustic transparency is a coveted quality of some expensive projector screens. They are made with materials that allow the passage of sound.
These acoustically transparent screens are often used in cinemas. They are also used in other setups where speakers are placed behind the screen.
Acoustically transparent screens come in two forms:
Perforated screens
Woven screens
Perforated screens are designed with very small holes. Sounds can easily pass through the screen from those holes.
Woven screens are a little different. They are made with materials woven on a loom.
The weave pattern provides spacing in the material. Sounds pass through these spaces.
Woven screens are more sound transparent than perforated screens. The disadvantage is that some light may be lost through the holes.
Perforated screens do not lose any light. They are also smooth and can maintain the resolution quality of your image.
2. Screen Tensioning
This quality largely separates high-end screens from cheap ones. Tensioned screens present better picture quality.
Cheap projector screens are prone to wrinkles and creases. Only fixed-frame screens escape this occurrence.
Tensioned screens have electric or manual systems that tauten the screen. They use rods, springs or wires to stretch the surface smoothly.
High-end tensioned screens have other benefits. They support high-quality displays in 4K or more.
3. Ambient Light Rejection
There are projector screens with the capacity to reject ambient light. They are called ALR (Ambient Light Rejecting) screens.
ALR screens combat the washout effects of ambient light. The deflection of ambient light helps the image retain its clarity and sharpness.
The surfaces of these projector screens deflect light from secondary sources. They are equipped with tiny saw-tooth for this purpose.
These projectors are expensive. An example is the Elite Screens Aeon Acoustic Transparent CineGrey 3D Series with ALR. It is good for areas with poorly controlled lighting.
Last update on 2023-05-28 / Affiliate links / Images from Amazon Product Advertising API.
4. Multiple Aspect Ratios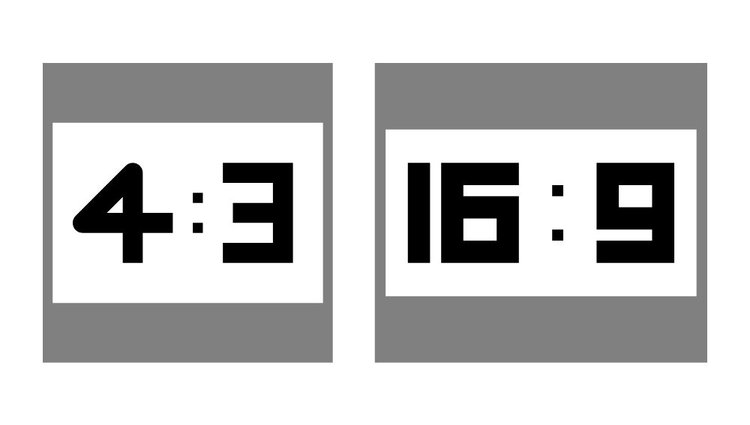 Projector screens come in rectangular shapes. The aspect ratio describes the exact type of rectangle a screen forms.
Most screens come in aspect ratios of 4:3, 16:9, and 16:10. The 4:3 is old, closer to a square and more common in games.
16:9, 16:10 are described as widescreen aspect ratios. These screens measure 16″ in width to every 9″ or 10″ of height.
Modern TV programs and movies are made in the 16:9 aspect ratio. Computers display in 16:10 aspect ratio to fit in more content (or navigation options).
If the aspect ratios of your content and projector screen do not match, you'll end up with vertical or horizontal black bands around the picture.
Some high-end screens offer multiple aspect ratios. They do this by employing a masking technique.
The masking is either horizontal or vertical.
In horizontal masking, the height of the screen can be reduced. In vertical masking, the width of the screen can be reduced.
For instance, you can adjust a 16:10 screen horizontally to fit a 16:9 TV show.
5. Curved Screens
Curved screens come with many advantages. They engage the peripheral vision of a viewer with their curved edge.
A curved screen gives a more absorbing experience than flat screens. They don't have the pincushion effect of flat screens.
The pincushion effect is common in widescreen aspect ratios. This effect causes edges of the screen to be dark or distorted.
Curved screens are better for widescreen and cinema displays. This is why they are expensive and often purchased for commercial use.
Check out our Top 5 Picks for Curved Projector Screens.
6. Rear Projection
There are special screens that allow rear projection. In this type of projection, the projector is placed behind the screen.
Rear projection screens are convenient because they work like TVs. There's little chance of anyone getting in the way and casting shadows.
Screens that allow rear projection are often expensive. The materials have a translucent quality to them.
Rear projection is often applied to professional or commercial displays. It requires more space for setup than front projection.
Materials For High-End Projector Screens
Have you felt the texture of regular and high-end screens? They feel different.
High-quality materials are used to make high-end screens. They are designed to have a higher reflective ability.
Regular projector screens are often made from plastic. Some are made of polyester, rubber, and vinyl materials.
The materials come in different colors that actually impact projection.
Grey screens enhance contrast during dark projections. However, white screens are more varied in their application.
High-end projector screens are made from the best materials. These include vinyl, fiberglass and spandex.
Vinyl material is best for low ambience because it enhances contrast. It is also flexible so it can be easily folded or collapsed with no damage.
Fiberglass is tear-proof material. It is used to make screens for daytime viewing. Such screens do not reflect ambient light.
Most perforated acoustic screens are made from PVC. It is a strong material that allows perforation, but keeps its integrity.
All the projector screens are treated to increase reflection. Either titanium dioxide, magnesium carbonate, or a barium sulfate coating is applied.
FAQ
Are Expensive Projector Screens Worth it?
The simple answer is YES.
The difference between a cheap screen and an expensive one is easy to spot. What matters is: is the difference important to you?
Some people just want a surface to cast their image onto. Others are intent on high-quality images up to 4K and large sizes.
High-end screens initially cost more, but they are beneficial in the long term. They last long and they offer quality viewing.
High-end projector screens come in larger sizes than regular ones. They are tensioned to avoid wrinkles and they make use of different features to make display more pleasant.
High-end projector screens are used in cinemas. If you're trying to build a home cinema of your own, it's certainly a worthy investment.
They display images in their exact resolution, colors and quality. What more can one want?
Conclusion
High-end projector screens are in the market for a reason. They lend a beautiful edge to projected displays.
From accurate colors to sharp images, their benefits make them worth the cost.
If you want good projector screens and you're not working on a budget, check out the Elite Screens VMAX 2 .
It offers good 4K picture quality and 3D display. It also has an aspect ratio of 16:10 and is easy to set up.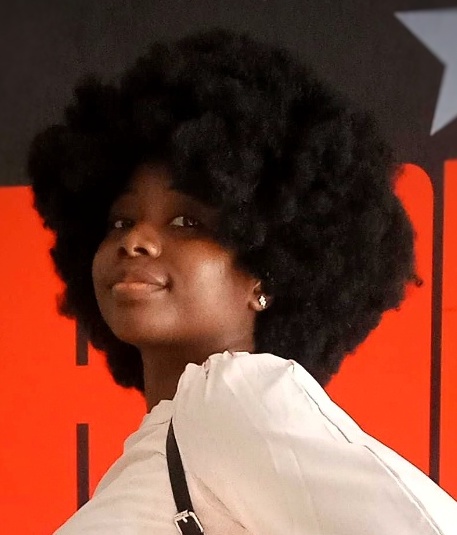 Gabriella 'Diogo is a content writer with a vested interest in tech hardware and equipment. She shares her knowledge and processes in an easy-to-grasp, lighthearted style. When she's not testing or researching device performance, you'll find her writing short stories or rewatching episodes of her favorite sitcoms.