The first time you see a high-end screen that has HDR enabled is a moment that changes how you think about watching movies or playing immersive games forever. It takes movies, videos, and games from looking good to a whole new level.
However, that new look and feel comes with a price, and quite a steep one at that. Is the extra money actually worth the visual improvements? Let's find out!
Why Are HDR Monitors So Expensive?
The simple answer is, they are not more expensive, and most decent monitors come with HDR these days. However, not all HDR is the same. To get a monitor that does HDR correctly, you are definitely going to pay a premium.
To get a noticeable performance upgrade via HDR, you need a monitor that has a very high maximum brightness level. This will allow the HDR to be more noticeable in giving you extremely bright levels to offset the deep blacks, increasing the contrast to a level a non-HDR monitor just can not achieve.
To achieve this brightness level, you will have to have a decent number of LED lighting zones. With fewer zones or even edge lighting, you will not reap the true benefits of HDR. In fact, if the display doesn't have enough lighting, HDR can actually look worse than just your normal image.
Is a Monitor with HDR Worth It?
This depends almost entirely on your budget. If you are looking for a budget monitor, many of them will claim to have HDR, but their maximum brightness is simply not enough to get the true benefit. So having a cheap monitor with HDR is not going to be worth buying.
However, getting one with HDR is an absolute must if you have the budget to get a more premium monitor. Already paying a premium for the product, there is no reason to leave HDR off your "must haves" list when picking a monitor.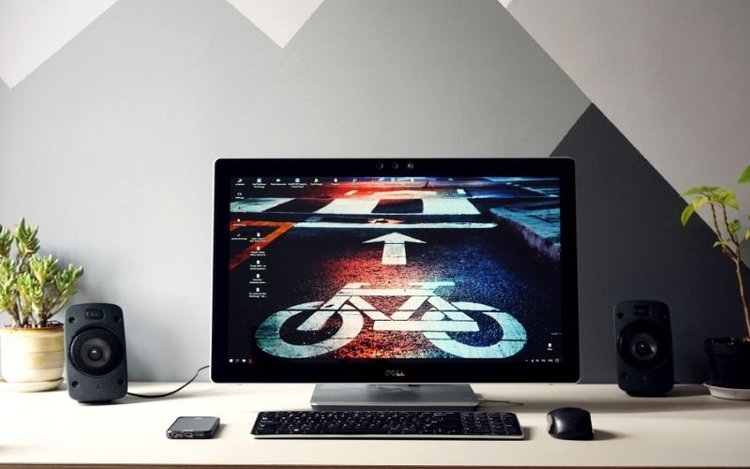 What Are HDR Monitors Best For?
There are certain use cases where HDR makes a ton of sense, but it is better to leave it off for other cases. Let's break down what it does well and what situations you will not want to have it enabled.
Movies/Videos
If your main use for your monitor is consuming video content such as Netflix, Hulu, Disney+, and the like; buying an HDR monitor will give you the best watching experience possible. Turning on HDR will leave you speechless when you notice just how much more immersive your movies become.
Video Games
Gaming in HDR is also a great experience, but only when playing non-competitive games. Single-player games such as Elden Ring, and the Tomb Raider series, all work extremely well with this technology. You will get deeper shadows and more brilliant highlights, drawing you deeper into the worlds the creators have made.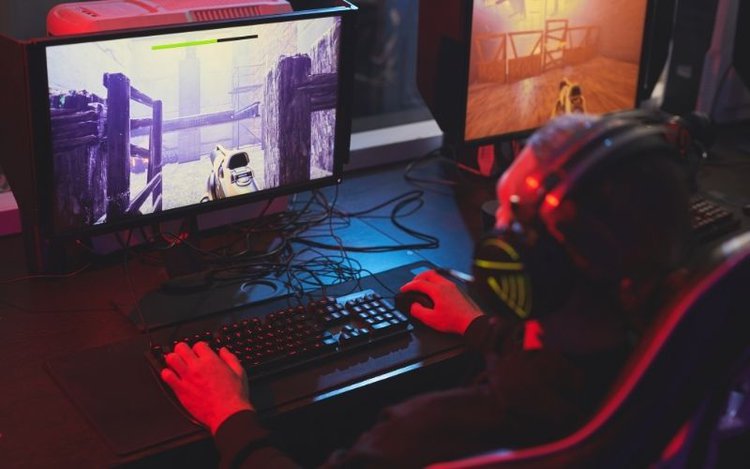 HDR could do more harm than good if you like playing competitive shooters and esports titles by darkening shadows and making highlights very bright and distracting. This is the opposite effect of what many professional gamers want: a flat image with brighter shadows and lowering the blinding skies to reduce eye strain.
Why Are HDR Monitors More Expensive Than TVs?
When scouring the internet for your HDR dream display, you will notice a huge disconnect between televisions that have HDR and monitors that have the same features. It could leave you scratching your head as to why, but the simple fact is that monitors have other features that give them an advantage when combined with HDR.
Refresh Rate
Most game consoles support high refresh rate gaming and content consumption, thus making a monitor or television with a high refresh rate more in demand. Pairing an Xbox Series S/X or Playstation 5 with a high refresh rate HDR-enabled monitor will give you the best gaming experience on your home console.
Equally, if you have a gaming PC capable of playing games at high frame rates, a monitor with a refresh rate of 144Hz or higher is ideal. This will allow you to get an extremely smooth gaming experience. Pair that with the visual boost from HDR, and you have the perfect monitor for your gaming needs.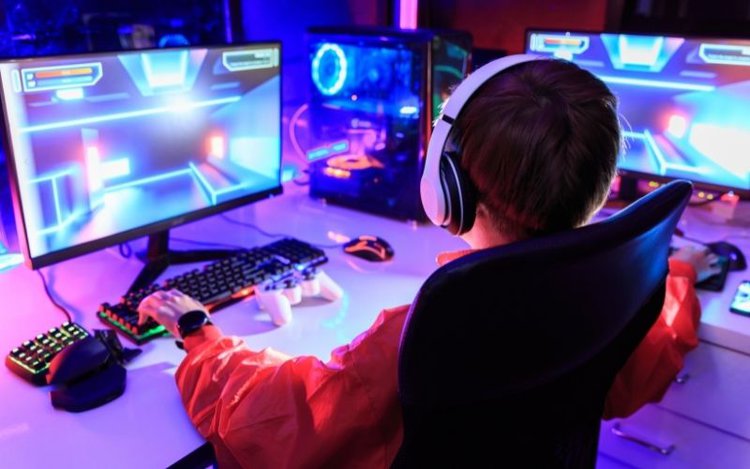 Response Time
Equally as important, if not more so, is the need for a low response time on the monitor. Response time is the time from when you make an input (from a keyboard, mouse, or controller) to when that action is displayed on the screen. Having this value as low as possible will give you the most enjoyable gaming experience possible from your monitor.
Should I Buy an HDR Monitor or HDR TV?
Deciding between an HDR TV and monitor is a big decision. As with most things, this will come down to personal preference. However, let's take a look at the pros and cons, so we can help you pick the right choice for your needs.
Monitor Pros
Gaming
If you are a gamer, going with a high refresh rate, a low response time monitor is the best option. When you combine those two things, your games will look and feel the best they possibly can. You will notice the difference immediately if coming from a TV or older monitor without decent specs.
Office/Desk
If you plan on putting your screen on an office desk, a monitor is the right choice. It will come in a size that is more appropriate for up close viewing, and you will get all the perks mentioned above as an added bonus. A larger monitor is simply going to be better than a smaller TV.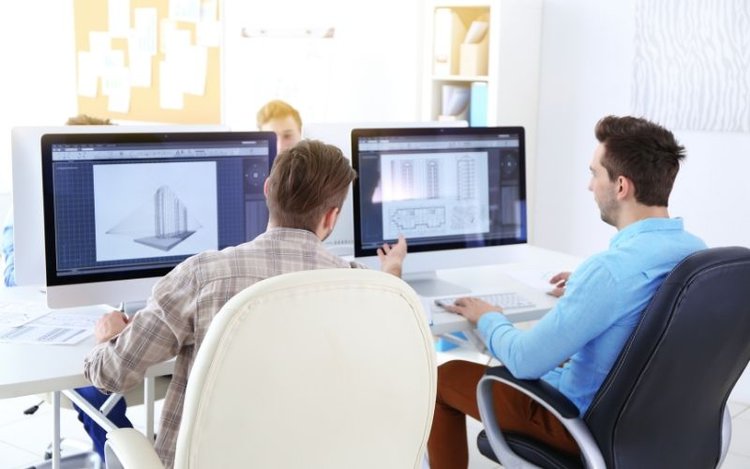 Monitor Cons
Large Spaces
If you plan to watch movies and gaming in a large space such as a living room, a monitor will be too small to give you a pleasant experience. Who wants to squint to see a movie on a 27-inch monitor that is multiple feet away? Right, no one.
Price
If you compare a monitor and television side-by-side that are the same size, the monitor will almost always be more expensive. This comes down to the extra features you get with the monitor (such as the refresh rate and response time), as well as the overall build quality.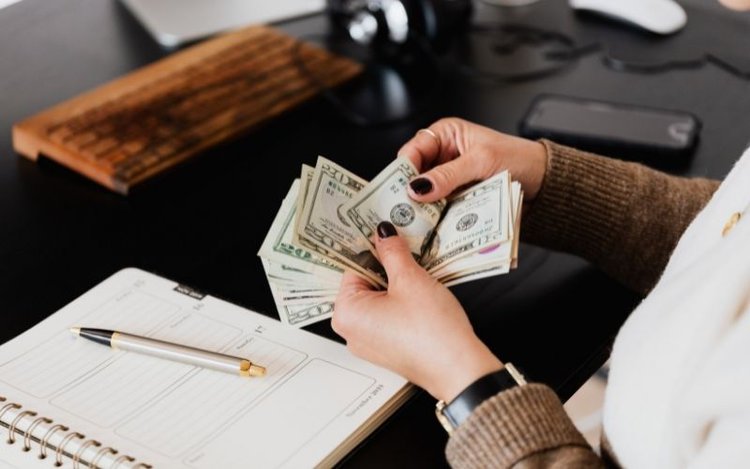 HDR TV Pros
Screen Size
Most of us already have a television in the living room. If you are looking to upgrade yours with an HDR screen, buying a TV with HDR will be a great option. Monitors are not big enough to give you an enjoyable viewing experience from a couch to an entertainment center.
Availability
You will notice on your HDR journey that many TVs have HDR as an option compared to monitors. The technology has been available on the television market for longer. Thus there are more options for you to choose from. Monitors are catching up, but TVs are still king in this area.
HDR TV Cons
Gaming
TVs are just not as well-rounded when it comes to gaming compared to their monitor counterparts. The refresh rates and response times will be quite a bit worse in comparison, which is not going to be as good for playing your favorite games.
Have a console? While the TV is what they are normally connected to, buying a high end monitor is going to be the better option.
Small Rooms
If you are putting the screen in a smaller bedroom or office, going with a small TV will give you much less than a nice monitor. You will gain all of the gaming performance enhancements, while still maintaining excellent HDR performance.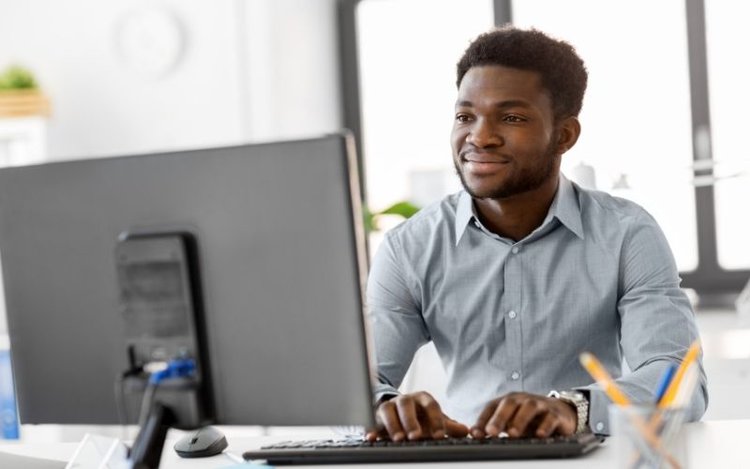 Conclusion
HDR Monitors are more expensive due to the fact that they have more features than their television counterparts. If you value high refresh rates and response times, a monitor is the way to go.
Adding an HDR monitor is one of the nicest upgrades you can make to your current setup. If you are a movie lover, you are doing yourself a disservice if you do not have an HDR-enabled monitor or television. No matter which one you choose, adding HDR will take your enjoyment of videos and games to the next level.