Have you ever dreamt of building your very own home theatre to enjoy the magic of a cinematic experience from the comfort of your home? If the answer is yes, you will need to invest in a projector sooner or later. However, the real question is, can you afford it?
When you start looking for the best projectors out in the market, there is one common name that you will come across everywhere. We are talking about Epson projectors. The Japanese manufacturer has multiple types of projectors to meet varying home and professional projection requirements. However, one thing on everyone's mind is, "is the price worth it?" Or "why are they priced so high?" Well, the impeccable quality speaks for itself.
Let's dive a little deeper and discuss why Epson projectors are so expensive.
Is Epson a Good Brand for Projectors?
Epson is a leading Japanese electronics company that has managed to produce every type of projector out there, from the ones used in classrooms to the fancier ones targeted at those looking to put in home cinemas.
They have projectors ranging from 1080p to 4K and HDR. What's even better is that instead of the traditional DLP process, Epson uses three LCD panels, eliminating the need for a color wheel.
Even though the colors may not be as sharp as a DLP system, the LCD has much greater flexibility. The Epson offers complete lens control with focus, shift, and zoom features. Similarly, other advanced options offer lens memory options and different aspect ratios.
The LCD system does have its drawbacks, including its slow-motion handling and vulnerability to dust. Regardless, it is still one of the best projector brands out there.
Regardless of your budget or specifications, Epson has a model for every requirement. They are competitively priced, with exceptional models for every room.
Why Are Epson Projectors So Expensive?
When it comes to projectors, Epson is probably the most competitively priced product out there. They have a projector for every bracket; whether you want to go all out or save a few bucks, they've got you covered.
Epson offers a wide range of projectors with varying price ranges. Epson 1060 / EH-TW650 1080p is one of their lower-priced projectors, while Epson Pro Cinema 6050UB / EH-TW9400 is one of the most expensive ones.
Moreover, there are many projectors available between this price range, each of which has distinct specifications tailored to the consumer's wants.
The Epson projectors are priced at this certain number due to the incomparable quality and functionalities they offer. The projector quality speaks for itself; they offer multiple functions, excellent pictures, and advanced features in return for the price you pay.
For example, their motorized functions, such as the lens control, helps you keep out any dust bubbles from the projector screen. The projector even has a wireless option, so you can ensure that you do not get tangled in wires.
Moreover, it is not like their price is irrationally high. If you are on a market survey for projectors, you will find out that almost all good companies have models priced similarly or maybe even higher.
Epson, for sure, is on the more affordable front of things if you look at the overall projectors' market.
Is it Worth Buying an Epson Projector?
Now comes the main question, should you be buying an Epson projector? Well, if you are thinking of building your home theatre, then the Epson projectors have you covered regardless of your budget constraints.
If you are on a budget, Epson has low-cost 1080p projectors, as well as ones that are brightly colored for rooms with white walls or ambient shades.
Moreover, their higher-end versions of the projectors include 4K and HDR Qualities and frame interpolation to improve the lag within motion processing and provide you with an active shutter for high contrast ratios.
Similarly, as we previously mentioned, the Epson projector also has multiple lens adjustment features and memory functions, adding to the list of benefits.
Even though the Epson projector may not be natively 4K, they do not disappoint at all. These projectors are capable of emitting large, smooth and bright, as well as detailed images that are bound to provide you with an incredible cinematic experience.
Epson projectors can also reproduce 100 percent of the Rec.709 and DCI-P3 color gamut with exceptional accuracy thanks to their three LCDs.
Moreover, not only that, but the build quality of the Epson projectors is exceptional. The higher-end models include a lighted remote control and a motorized lens cover that helps keep the dust out.
Their flagship version also came out with a wireless model to avoid the mess of HDMI cables.
However, there are a few drawbacks to the Epson projectors. The first is that the LCD projector is not as sharp as those using a DLP system because all three panels need to be aligned together.
Similarly, the LCD has a slower response time compromising the motion handling at times compared to DLP.
Furthermore, as you may already know, the 4K models are not natively 4K. They tend to use 1080p panels and apply specific pixel-shifting techniques to increase the resolution and make it look like 4K.
Although aside from the limitations of the LCD technology, Epson's projectors produce excellent results, especially the top-tier models have unmatched specs, including features that you will not find on any models priced this cheap.
Which Epson Projector Should You Buy?
Now that we have covered the basics of what the Epson projector is, how it works, and whether you should purchase it, we will now review three of the best Epson models for you to choose.
1. Epson Home Cinema 3200 / EH-TW7000
Epson Home Cinema 3200 4K PRO-UHD 3-Chip Projector with HDR (Renewed)
Epson Certified-Refurbished Product - Epson's quality-assurance team reviews each refurbished...
4K PRO-UHD (1) Projection Technology — a new type of 4K home theater experience, utilizing...
True 3-chip projector design — advanced 3LCD technology displays 100 percent of the RGB color...
Last update on 2023-03-29 / Affiliate links / Images from Amazon Product Advertising API.
The EH – TW7000 is one of Epson's new mid-range projectors made for people on a budget. It is one of the most affordable projectors out there.
The EH-TW7000 offers 4K HDR quality. However, it is not native 4K and uses the pixel shifting technique to create a 4K image.
Through this feature, the EH-TW7000 claims to be a 4K projector without being as highly-priced as other traditional 4K projectors out there.
Moreover, this model can handle HDR quality. It is compatible with HLG and HDR10 content as well.
It also has features such as Dynamic Cinema, Bright Cinema, Cinema, and Natural for when you want to watch sports or movies in the daylight, when you want to watch something with no light, etc.
All in all, we believe that the Epson Home Cinema 3200/ EH-TW7000 is a good buy, especially for the amount you pay.
If you are just starting, we believe you should start from this particular model and then dive into the high-end versions, if need be.
2. Epson Home Cinema 4010 / EH-TW7400
Sale
Epson Home Cinema 4010 4K PRO-UHD (1) 3-Chip Projector with HDR
TRUE 3 CHIP PROJECTOR DESIGN – Advanced 3LCD technology displays 100% of the RGB color signal for...
4K RESOLUTION PROCESSING – Advanced pixel shifting technology precisely controls three individual...
HDR PROCESSING – Full 10 bit HDR (3) color processing accepting 100% of the HDR source information...
Last update on 2023-03-29 / Affiliate links / Images from Amazon Product Advertising API.
Even though the Epson EH-TW7400 is known as a part of Epson's PRO UHD models, it is not natively 4K. So, if you are looking to upgrade from a full HD projector, this may be upsetting.
If you want true 4K models, you will have to invest in a model from Sony or JVC. Therefore, if you want something comparatively affordable but as good as 4K, Epson is your choice.
The EH-TW7400 is a very large projector. It holds three LCD panels and offers 4K, HDR10, and 3D features.
It has an electronic lens, an automated focus motor and can also reach 2400 lumens brightness. Similar to the EH-TW7000 is that it has similar display features.
So, if you want to upgrade from your normal projector to a more advanced version with more features and specifications, then you should opt for the Epson EH-TW7400.
3. Epson EH-TW9400 / Pro Cinema 6050UB
Last update on 2023-03-29 / Affiliate links / Images from Amazon Product Advertising API.
While this is a pricier option, the Epson EH-TW9400 is probably the best home cinema projector out there for its price.
Moreover, rainbow artifacts tend to negatively impact single-chip DLP models, which require a color wheel. To combat this issue, the EH-TW9400 can produce images that are vibrant, detailed, and accurately saturated.
Even though the Epson isn't native 4K, it can still generate a higher resolution picture thanks to pixel-shifting technology.
With its crystal-clear picture quality and multiple features, Epson EH-TW9400 offers great value for money.
Conclusion
By this point, you should be a home cinema expert. Whether it is a movie day or an all-night-long marathon, the perfect Epson projector makes everything right.
We hope you have learned enough about the Epson projectors and whether you should invest in them.
Epson is one of the best brands for non-native 4K projectors, especially for its price. It may have expensive projectors. However, there are also several affordable options.
This is why we made a list of our top three recommendations for the Epson projectors. You can choose your pick and invest in the one you like best. Good Luck!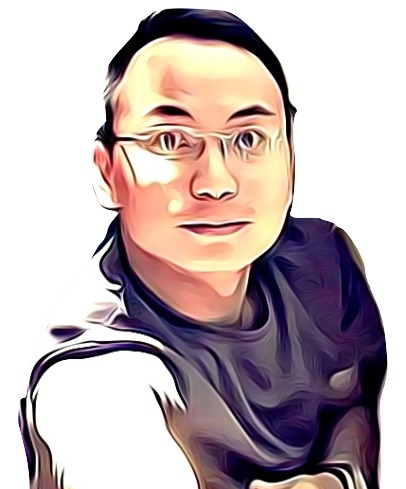 Vance is a dad, former software engineer, and tech lover. Knowing how a computer works becomes handy when he builds Pointer Clicker. His quest is to make tech more accessible for non-techie users. When not working with his team, you can find him caring for his son and gaming.