Back in the day, when 720p and 1080p TVs were the norm, 32-inch and even 24-inch TVs were omnipresent. With the influx of 4K and TVs getting bigger than before, 24-inch TVs are now moribund, and the 32-inchers are no longer the standard.
Televisions with a 43-inch or even bigger screen are the current standard. Undoubtedly, people's propensity for bigger TVs has caused this shift in market dynamics, but 4K has played an equally important role also.
Without 4K, the large TVs of today wouldn't have been possible, for 1080p would look bad on these overstretched screens.
The current TV industry trend may seem like bad news for fans of compact TVs. After all, not everyone wants a massive digital slab of a screen in their cribs.
If you're one of those small TV lovers, you may wonder why are 4K TVs significantly bigger than the televisions your parents and their parents had during their times. And why aren't TV manufacturers making 4K TVs with smaller screens?
Keep reading to learn why and more.
Why are 4K TVs So Big?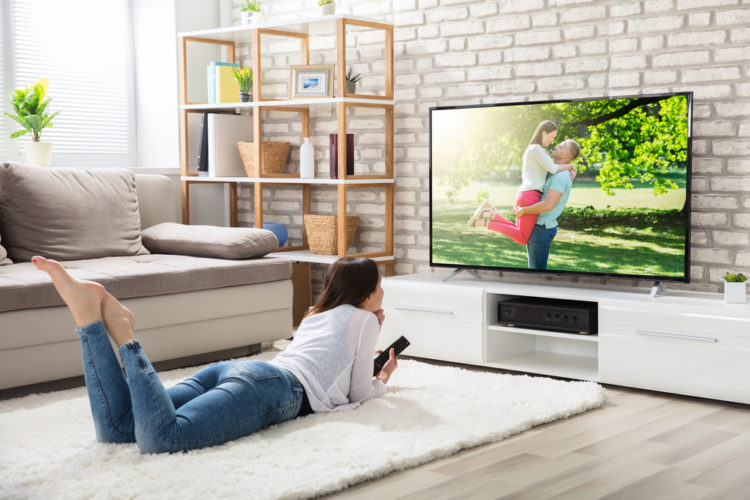 4K televisions are generally big because the video resolution needs a fair amount of screen real estate to truly exhibit its brilliance.
A smaller TV, such as a 24 or 32-inch TV, looks pretty okay with a 1080p screen. A 4K panel at that size, however, may not look significantly better, and people would not be willing to pay a higher premium for that marginal improvement in picture quality.
When the TV gets much bigger, however, a Full HD panel shows its limitations—which is where a 4K display makes its presence or impact clear.
Not to mention, the general TV buyer's abode is getting bigger, and they need larger TVs to complement those spaces.
Since 4K is a significant improvement over 1080p on a large screen and the difference between it and a Full HD screen is minimal when the screen size shrinks, making large 4K panels makes more business sense.
What is the Lure Behind Small 4K TVs?
Big 4K TVs are undoubtedly the standard and more popular today. But small 4K TVs too have their legion of admirers as they could be more practical in specific scenarios.
For instance, they fit better in a small-size bedroom, dormitory, RV (recreational vehicle), etc. They also make great TVs for the guest room.
Moreover, if you like gaming sitting closer to the screen and don't have a 4K gaming monitor to boot, a 32-inch 4K TV would fill in that space a lot more seamlessly than a larger 4K television would do.
Will 4K TVs Get Smaller?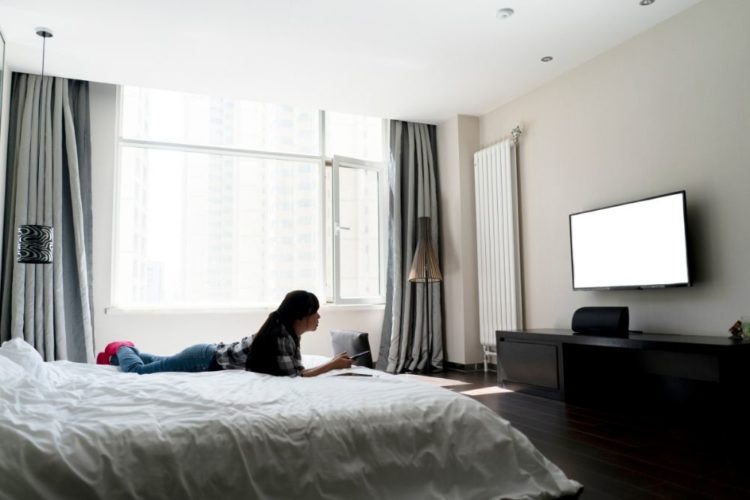 No, 4K TVs are not getting smaller. They shall move in the opposite direction instead or will get larger.
Forty to forty-three inches will be the minimum size for a 4K TV going forward. The industry is nowhere even close to making 32-inch 4K TVs.
What is the Smallest 4K TV Size Available?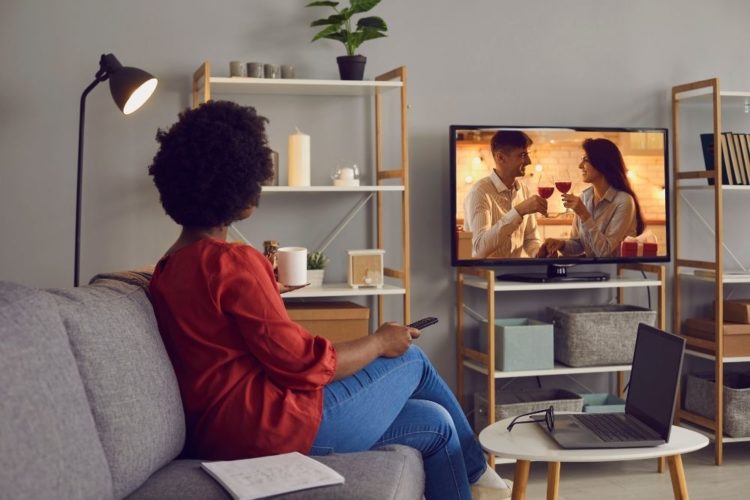 The smallest 4K TV currently available is a 32-inch Samsung television—the Samsung 32" Class QLED Q60A Series .
The Samsung Q50 QLED 32" 4K TV , a 2019 model, was also an option. But it's seemingly discontinued.
Possibly, Samsung is the only manufacturer to make a 4K TV at the 32-inch size. LG, Sony, Vizio, TCL, Hisense, and the likes have never made a 32-inch 4K TV and have no official plans (at least) to make one in the future.
The Samsung Q60A is a QLED TV, and its size goes up to 85 inches. The entry-level TV is not a compromised version of its larger siblings, or it shall perform just like the 55-inch Q60A.
The bigger 75-inch and 85-inch variants, however, could pack in certain bells and whistles to justify their prices and make shrewd use of the larger digital canvas.
The second smallest 4K TV size is 40 to 43 inches. The following are some solid options in that category:
If you want a 4K TV in the 32-inch form factor, grab the Samsung Q60A as quickly as possible. It's a 2021 model, and it may get discontinued like its predecessor (Q50R) was.
And this time, there may not be a successor.
Use a 4K Monitor as Your Small 4K TV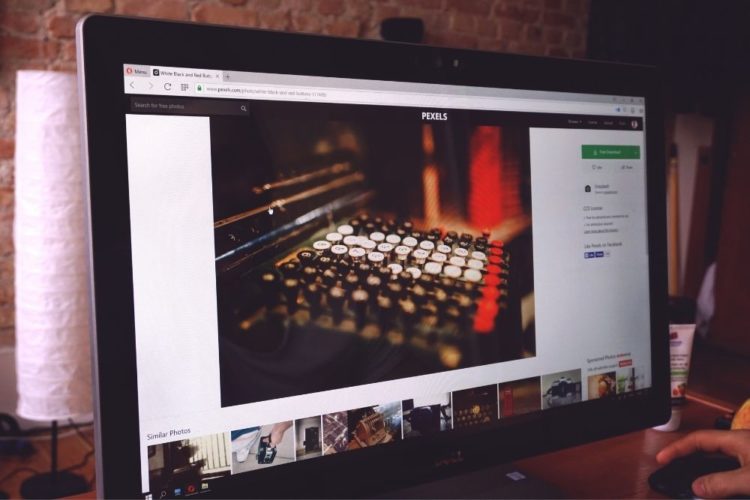 If you'd like to have more compact 4K screens as option for a TV, there's a workaround.
Buy a 4K monitor and use it as your makeshift TV. Although the interface may not be sleek or smart TV-like, it'll get the job done.
The 4K monitor would likely be on the expensive side compared to your typical 43-or 32-inch 4K TV.
But for the premium, you get entertainment, productivity, and gaming capabilities packaged into one.
The 4K Streaming Experience Could Vary Between Platforms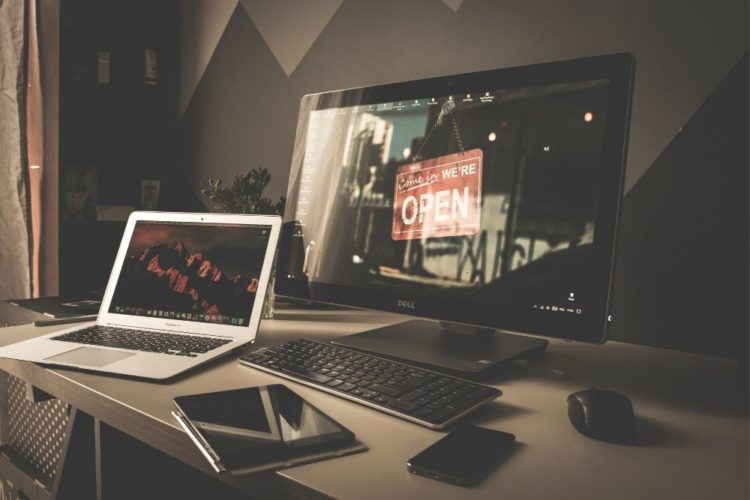 Most streaming services have a website to stream content directly and a desktop application for download.
If you're going the browser route, make sure you're using the most optimal browser for the service, as some platforms may not support 4K streaming on certain web browsers.
For example, Netflix supports 4K streaming only on Edge and not Chrome or Firefox. It's unclear why the restriction exists, but it's likely due to the screen recording and DRM security level issues related to the other browsers.
Safari, like Edge, also supports up to 4K Netflix streaming, provided the device is a 2018 Mac computer or a later generation with the Apple T2 Security silicon and MacOS 11.0 or later on board.
The Edge browser's requirements are a 4K display connection complying with the HDCP 2.2 content and copy protection standard, Intel Core CPU (7th-gen or later), and the latest Windows OS version.
On browsers that do not support 4K streaming, your 4K monitor's upscaling capabilities would come to the rescue to some extent.
If you do Prime Video streaming, you should know that Amazon's desktop app doesn't provide the 4K streaming option on its desktop app.
Other factors key to high-end 4K streaming, such as Dolby 5.1 and HDR, could also be missing with certain streaming services when you go the desktop app or web browser route.
Does 4K TV Size Matter?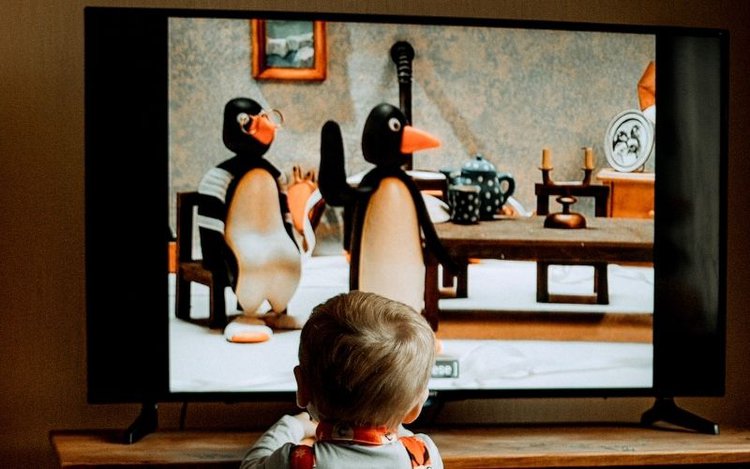 Yes, the size of a 4K TV matters, which is why 4K TVs are getting bigger than ever. (More on how 4K TV size impacts viewing distance and experience later)
The TV size determines how ample or compact your viewing space could be, or vice versa.
If the 4K TV is small–for instance, less than 40 inches–it would be too small in a spacious living room where a 55- or 65-inch TV is par for optimal viewing.
On the other hand, if the TV is 55 inches or bigger, positioning it in your bedroom and viewing it up close could be a challenge.
A bigger 4K TV lets you sit further away and still appreciate the details of the panel.
That said, since 4K packs in a lot more pixels per inch than a 1080p display does, a 4K TV allows you to sit much closer to it than your standard Full HD television.
To offer you a clearer idea, here is a table listing out the ideal sitting distances for 4K TV viewing based on the latter's size:
| | | |
| --- | --- | --- |
| TV Size (in inches) | 4K (in inches) | Full HD (in inches) |
| 32 | 32 to 48 | 48 to 80 |
| 43 | 43 to 65 | 64 to 108 |
| 49 | 49 to 74 | 73 to 123 |
| 55 | 55 to 83 | 82 to 138 |
| 65 | 65 to 98 | 97 to 163 |
| 75 | 75 to 113 | 113 to 188 |
| 85 | 85 to 128 | 128 to 213 |
| 95 | 95 to 143 | 143 to 238 |
| 100 | 100 to 150 | 150 to 250 |
Generally, with 4K TVs, the ideal viewing distance, is 1 to 1.5 times the TV's size. For a 1080p TV, it's 1.5 to 2.5 the TV size.
Is a Bigger TV or a Smaller TV Better for 4K?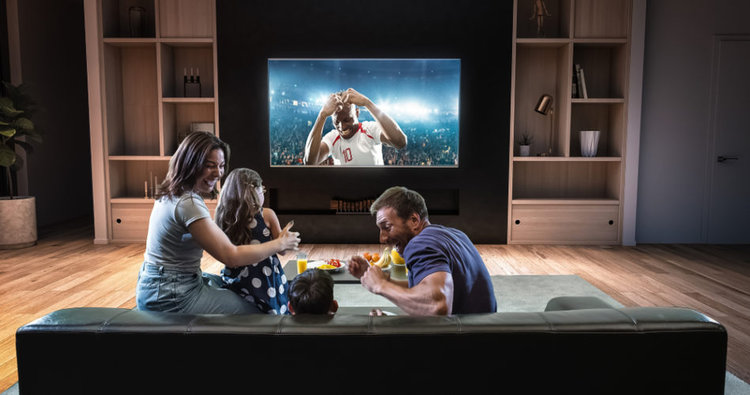 A bigger television is better for 4K if you're looking forward to being "wowed" by the experience.
But then the outcome also depends on your definition of a "bigger" or "smaller" TV.
If "smaller" is a 55-inch television in your book, then smaller is certainly better. And if "bigger" implies 100 inches or above, you are breaching 8K territory, and 4K may not seem adequate then.
In a larger space, where viewing distances could be around 9 to 12 feet, a 75-inch 4K TV is ideal.
Even an 85-inch or bigger 4K TV would work if you can afford to sit further from the screen since the pixels won't be discernible from that distance.
If you're wondering what TV size is ideal for 4K resolution, it's between 50 to 65 inches for most homes.
Conclusion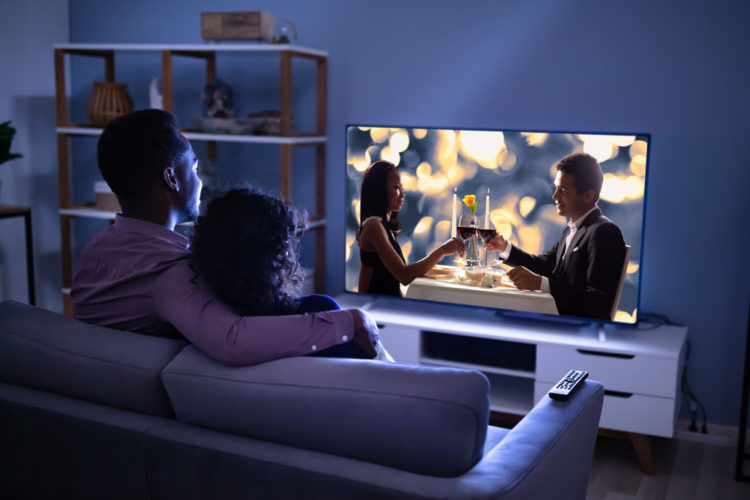 The increasing size of 4K TVs can be likened to how smartphone screens have become larger over the years.
Only a decade ago, in 2011, Samsung's Galaxy Note with its 5.2-inch screen was considered "huge". Phone screens were less than five or four inches diagonally during those days.
Due to phone bezels becoming razor-thin and almost non-existent in some cases, the iPhone 13 Min with its 5.4-inch screen is considered a compact device.
Although there is a niche space for such small phones, phone screen sizes would likely remain above the 6-inch threshold in the foreseeable future.
Like with smartphones, the modern TV's bezels have become highly slim, and people are no longer content with the small TV screen sizes of yore.
The screen size for 4K TVs, as a result, will start at the 40-inch mark. Someday, 50 inches could become the baseline for 4K resolution.
The 32-inch TV will most likely not go extinct and shall continue to chug along in its 1080p avatar. But sport a 4K panel it will not.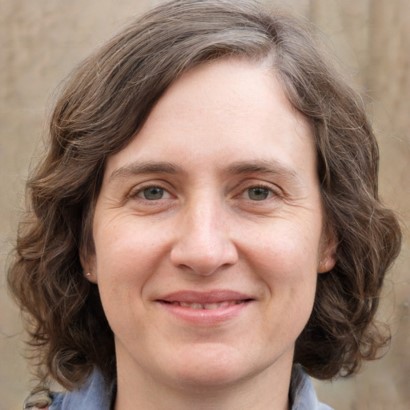 Catherine Tramell has been covering technology as a freelance writer for over a decade. She has been writing for Pointer Clicker for over a year, further expanding her expertise as a tech columnist. Catherine likes spending time with her family and friends and her pastimes are reading books and news articles.